COMPASS MG-36 Miter Gauge
Essential to every table saw owner is an accurate miter gauge. Unfortunately, most stock miter gauges are either too sloppy or so poorly made that repeatable cuts are next to impossible.

With these failings in mind, our engineers designed the COMPASS MG-36 Miter Gauge. the MG-36 is a tool you can trust and you will achieve your intended results which not only saves precious time, but saves you money by eliminating mistakes. And perhaps most important, the MG-36 is simply fun to use!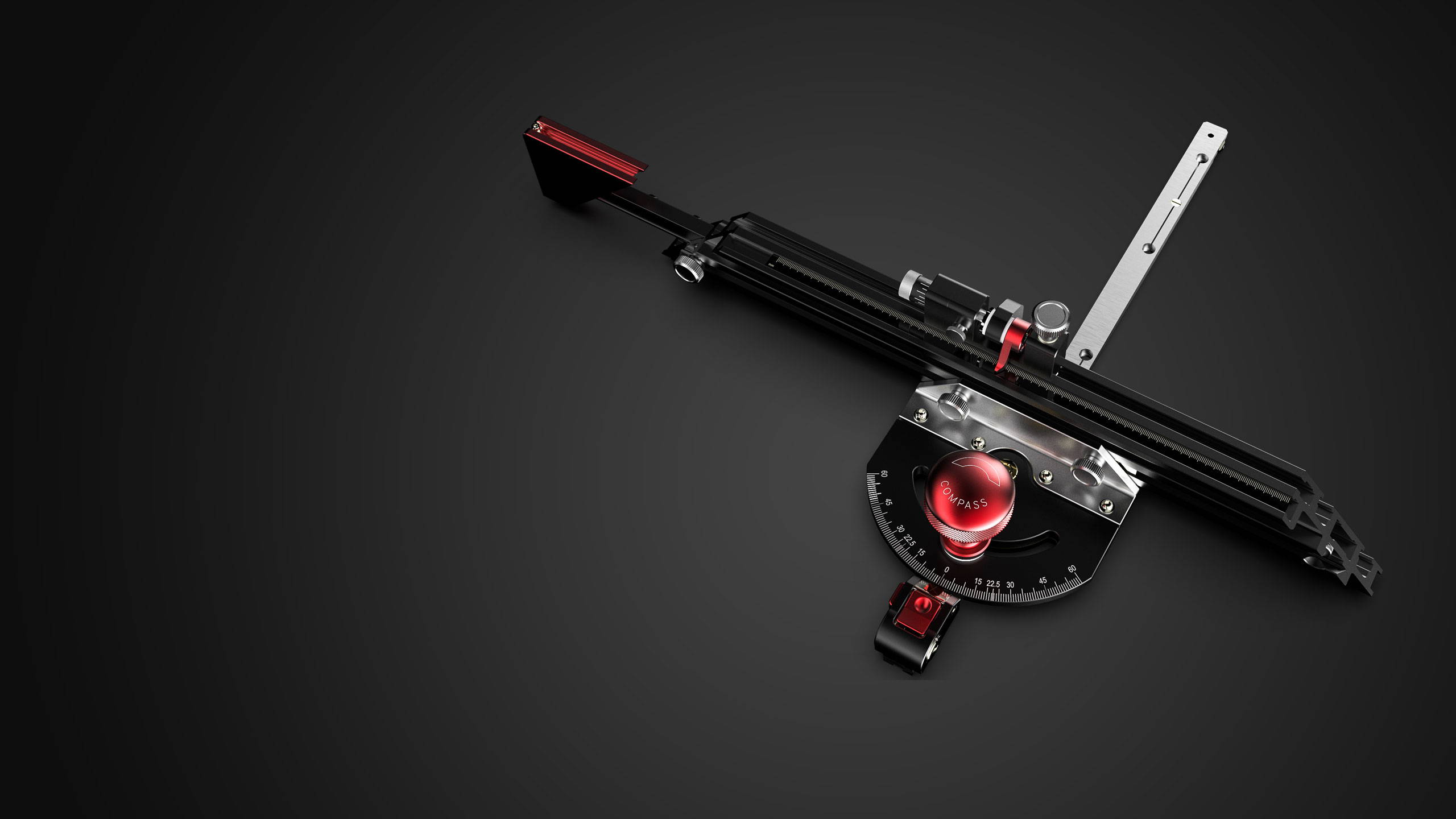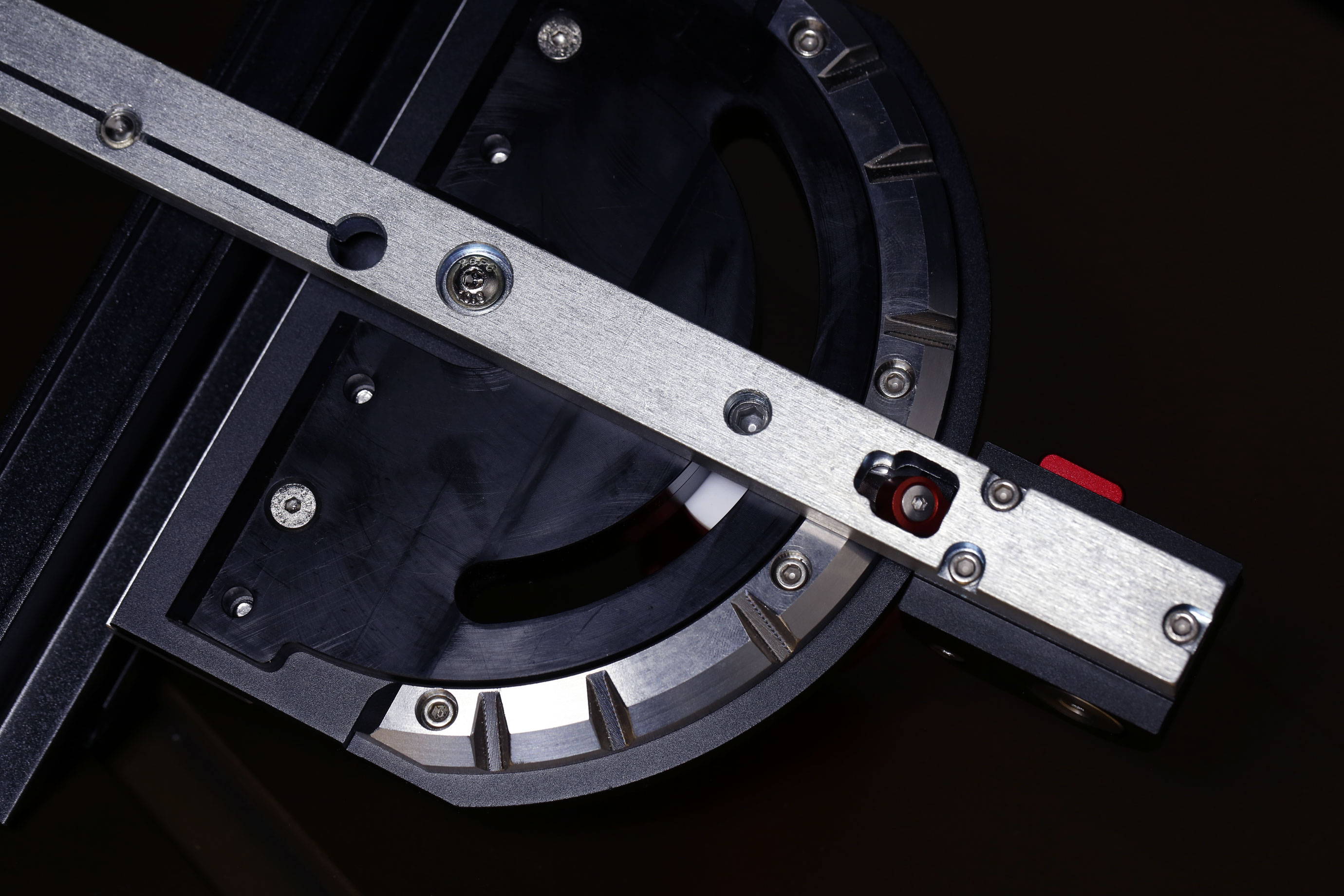 Unbeatable Miter Angular Accuracy
Unlike any other miter gauge on the market today, the Compass MG-36 Miter Gauge achieves precise angular settings by eliminating slop. This is achieved with a positive index system consisting of tapered groves and a spherical locking pin.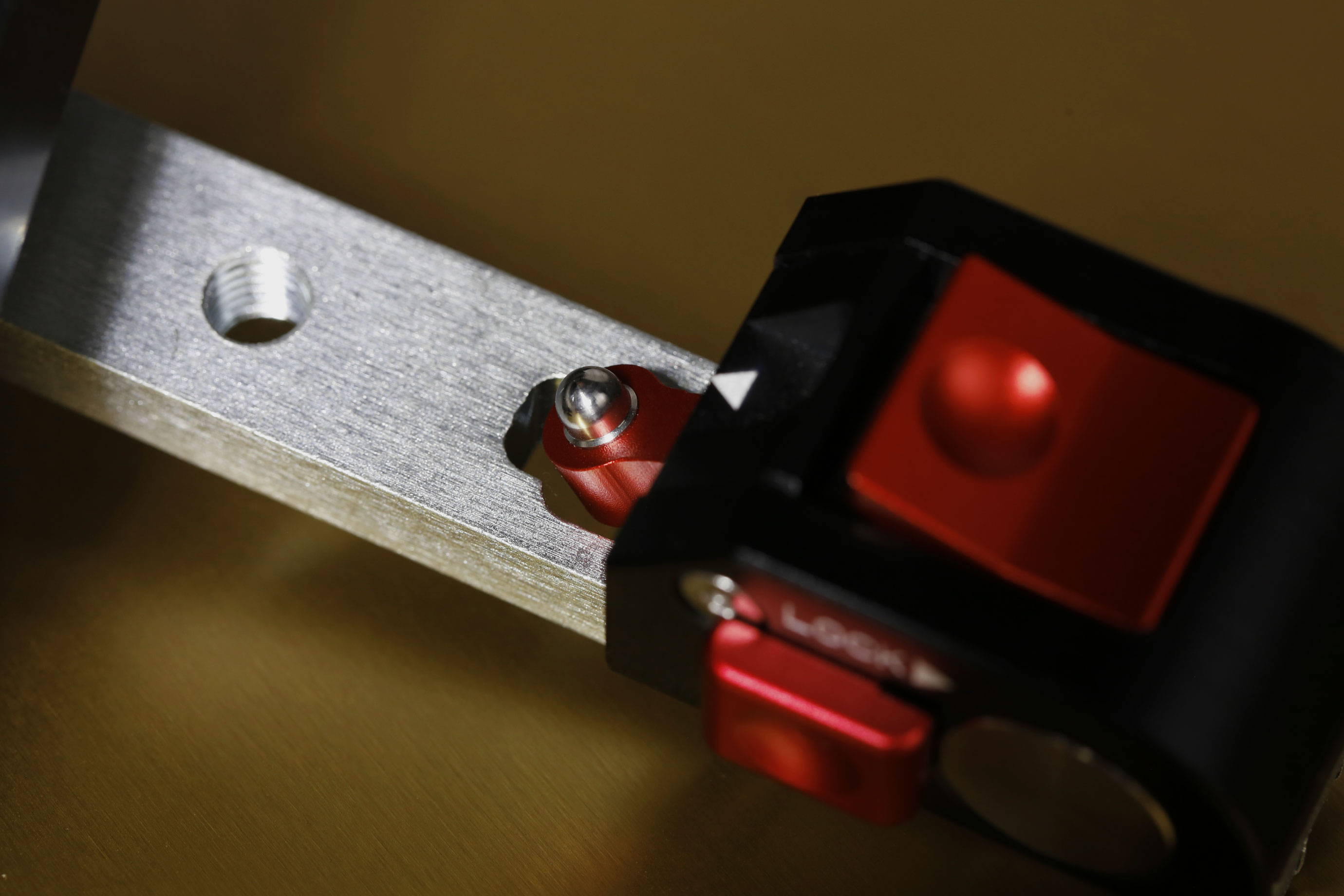 The heart of the Compass MG-36 Miter Gauge is our unique, positive lock index system. With the use of only two fingers, the tension that keeps the spherical locking pin in place is released allowing the miter gauge to pivot, and index, to all of the most common miter angles.

The Compass MG-36 allows for quick and positive adjustments with 0.02 (1/50th degree)! Of course, the MG-36 can be manually set to any other angle you desire.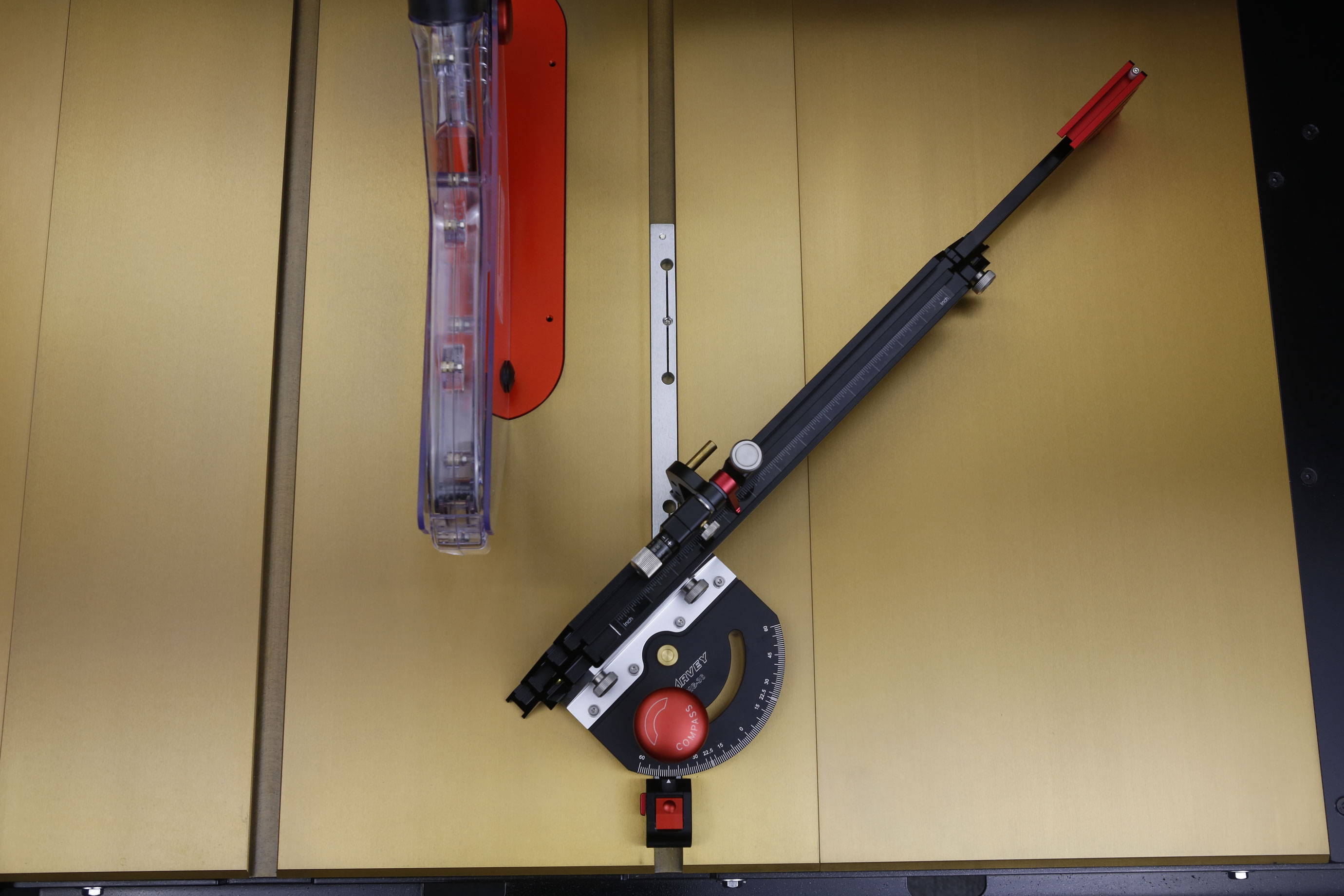 The standard heavy-duty, black anodized crosscutting fence of the MG-36 is a CNC milled extrusion of 6061-T6 aluminum. It is the base for the micro-adjustable flip stop.
A precision scale is equipped on the top of the fence. The fence face is ready to take your Sub Fences by two T-Slots. IT can be extended to 46" in length, which is the longest length capacity on the market.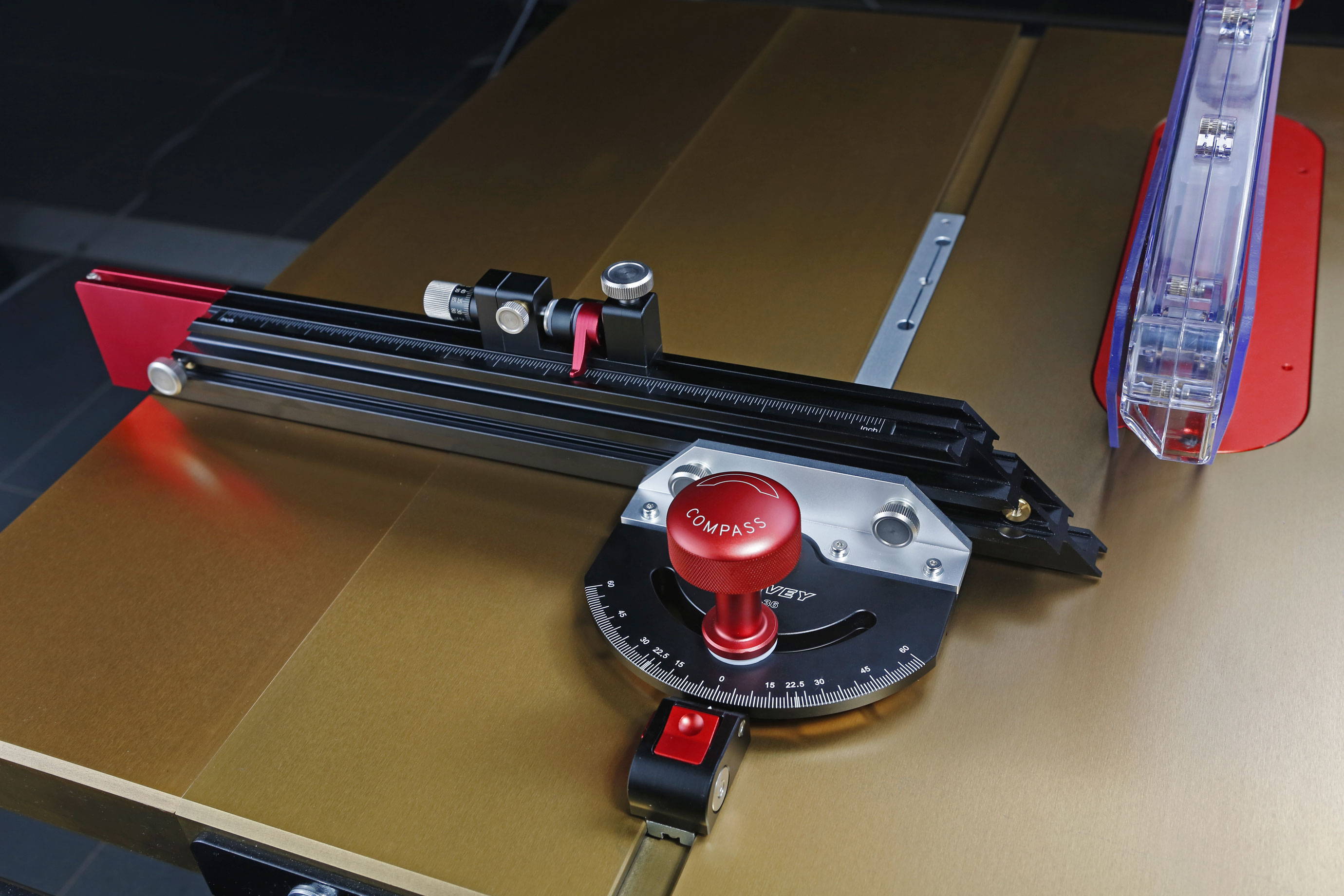 Micro-Adjustable Flip Stop
The MG-36 Flip Stop Assembly slides in a grove on top of the fence and can be locked anywhere you choose. Once locked in place, you can make micro adjustments in 0.001" (0.02mm) increments. All graduations are laser etched.
For Stock without square faces to the table, you can index on the bevel utilizing the Brass Locating Pin. You can use the Brass Bevel Locating Pin to set positions and protect bevel surfaces during cutting.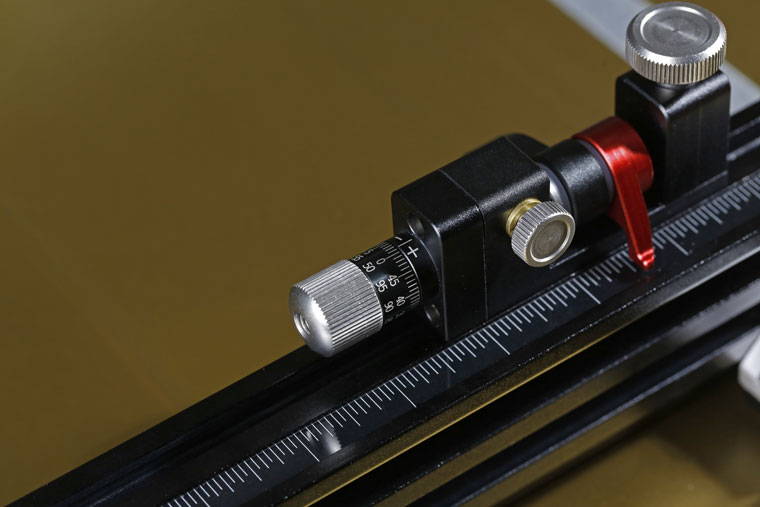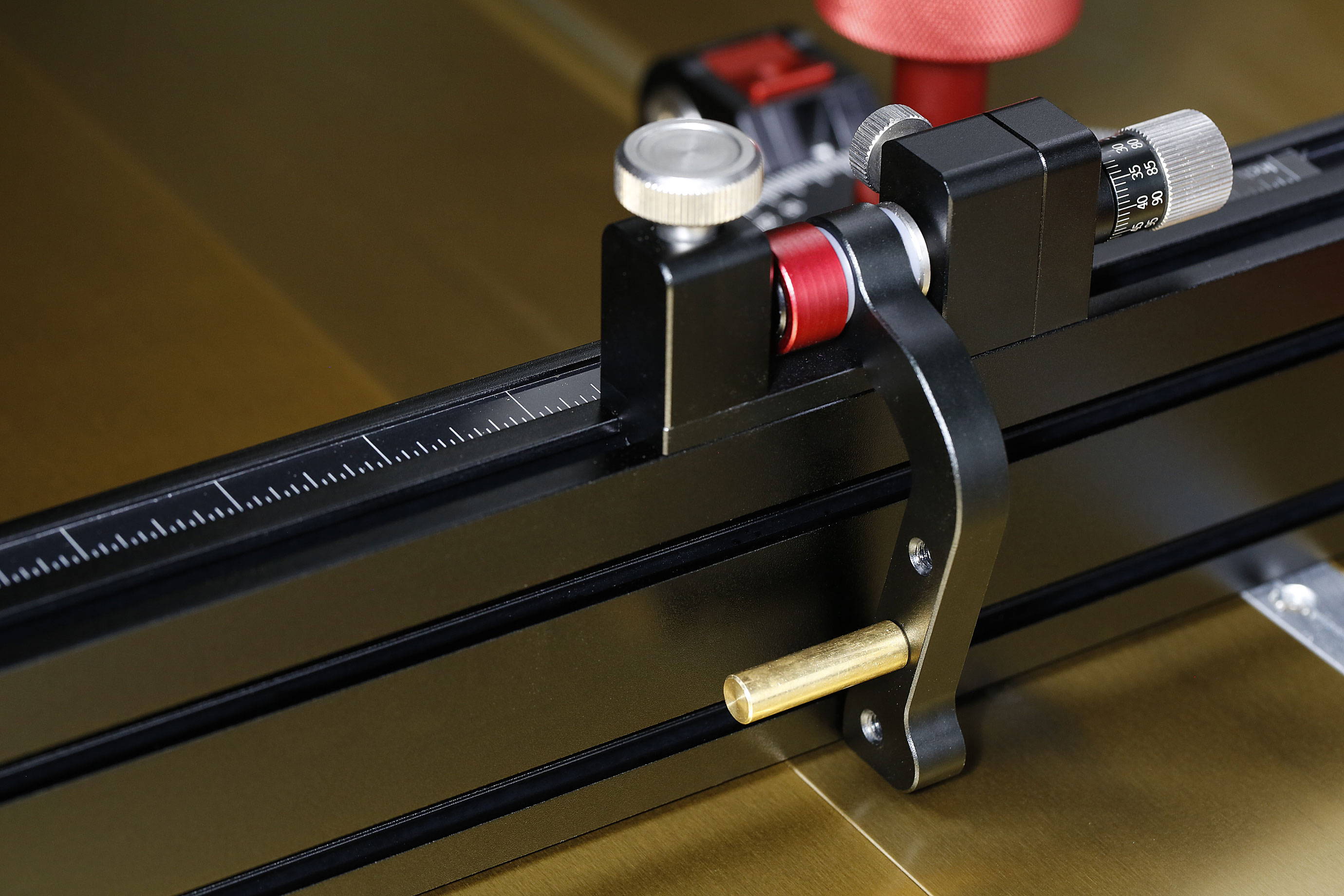 Positive Stops and Smart Trigger Lock
COMPASS MG-36 has 7 Positive Stops: -60°, -45°, -22.5°, 0°, +22.5°, +45°, and +60°.
The Indexing Pin with the Smart Trigger Lock is released by pressing the side button with two fingers. It is fast, accurate and easy!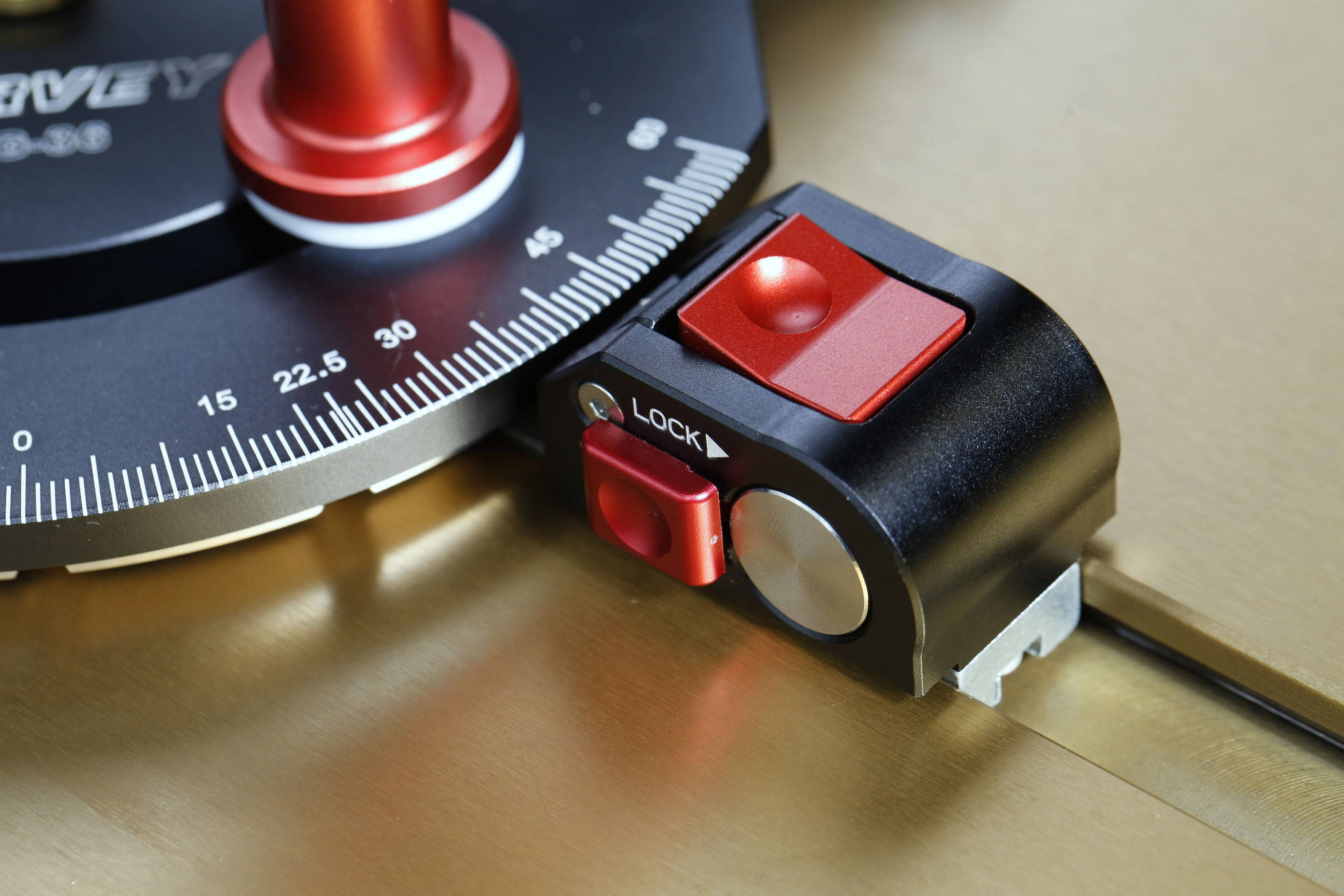 Premium Materials and Craftsmanship
The Compass MG-36 is designed with longevity in mind. All parts are CNC machined, all aluminum parts are anodized and the remaining components are either made from stainless steel or brass. The combination of accurately milled components, proper materials and finish insures that the MG-36 will remain rust free. The added rigidity and extraordinary locking strength will provide years of accurate results.
Woodworkers Deserve Better Tools!
It is our great honor to present the Compass MG-36 Miter Gauge to the global woodworking community, We hope this reliable new tool will elevate your skills allowing you to create spectacular projects for your friends, family, and clients!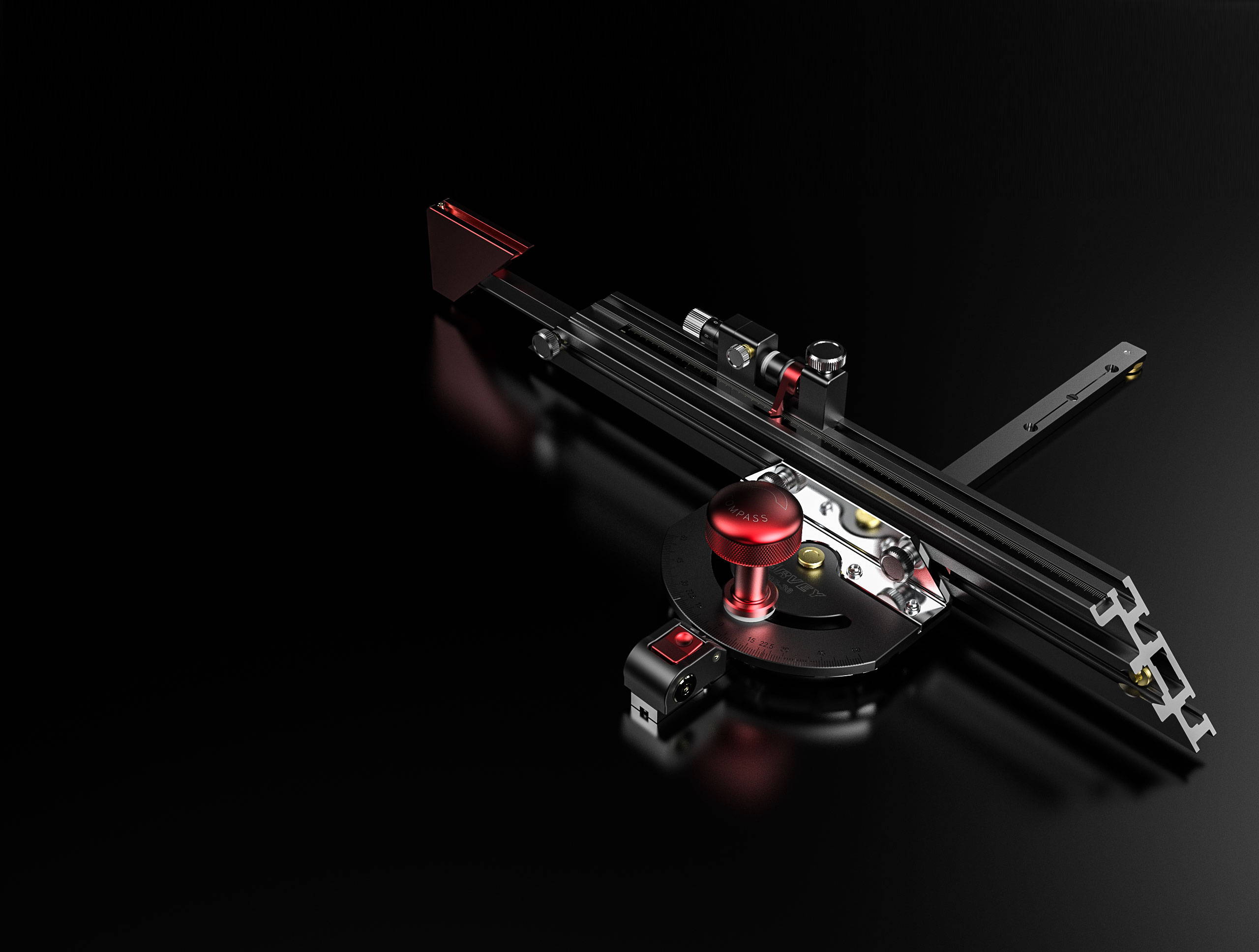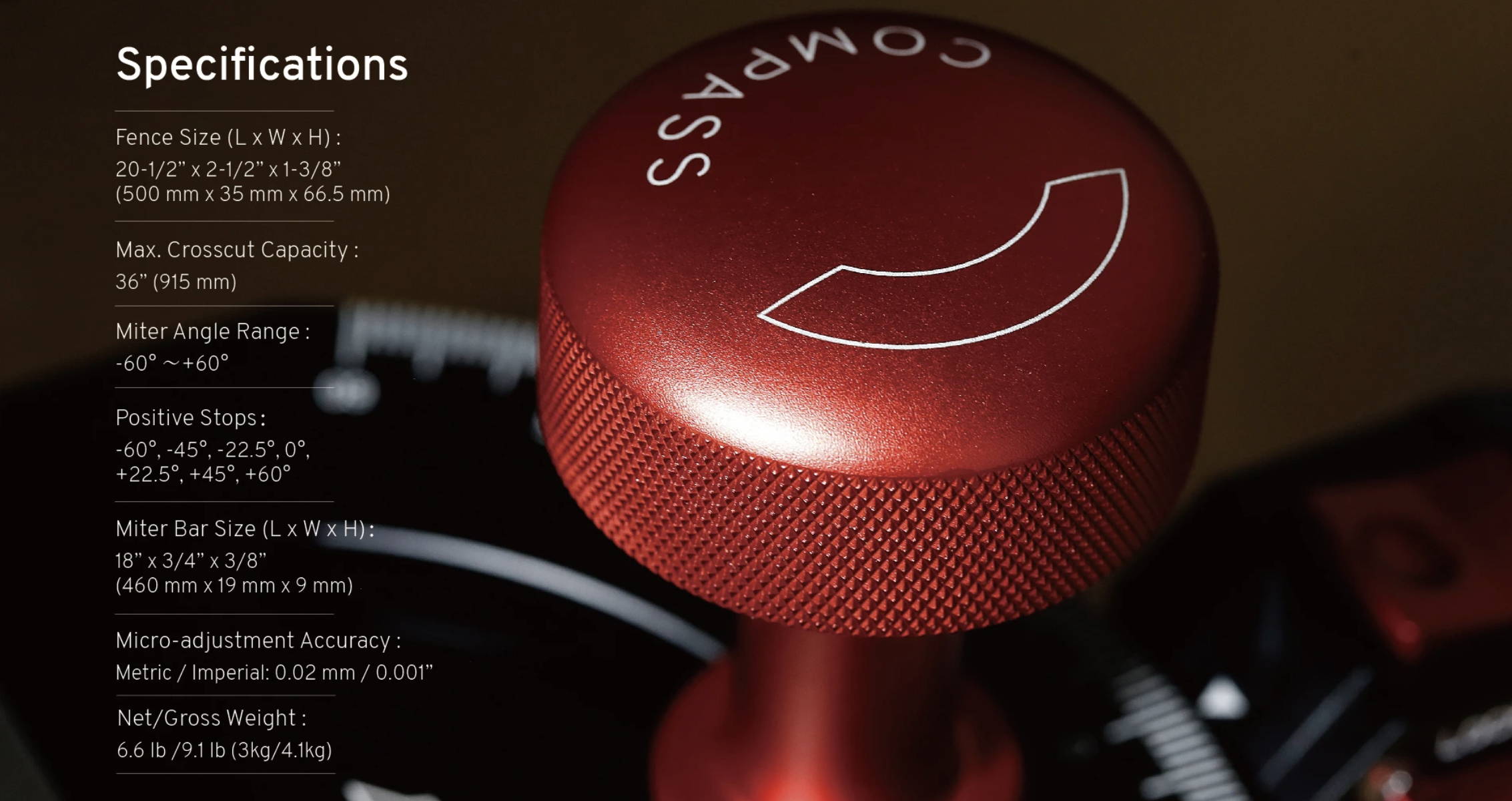 This thing is sweet! I really like the micro adjust and the angle adjustment. Both are smooth and clean.
- @mmillswoodworking
This thing is beautifully made, all movements are silky smooth, just like Bridge City Toolworks stuff I've bought.
- @racoon_river_woodworking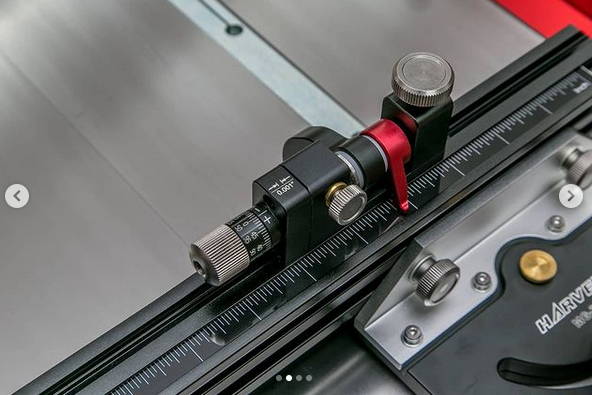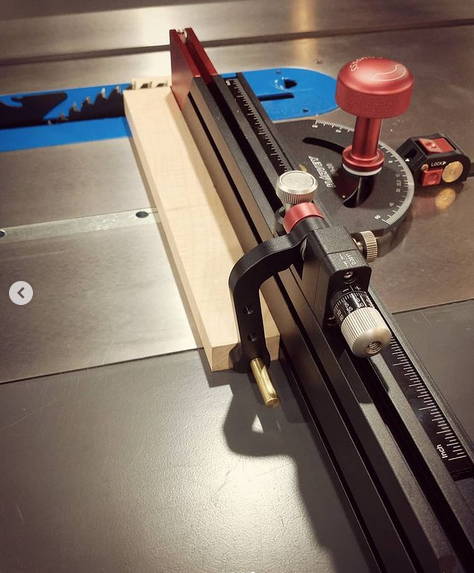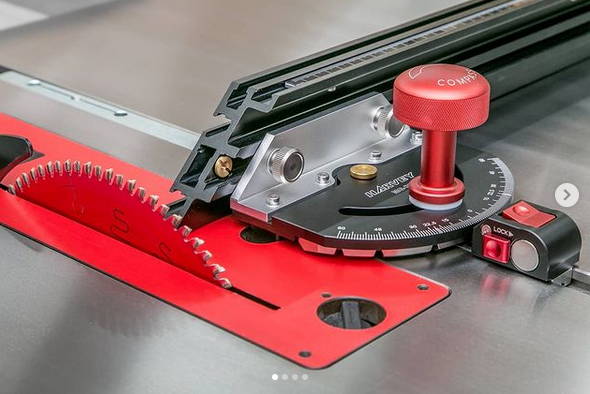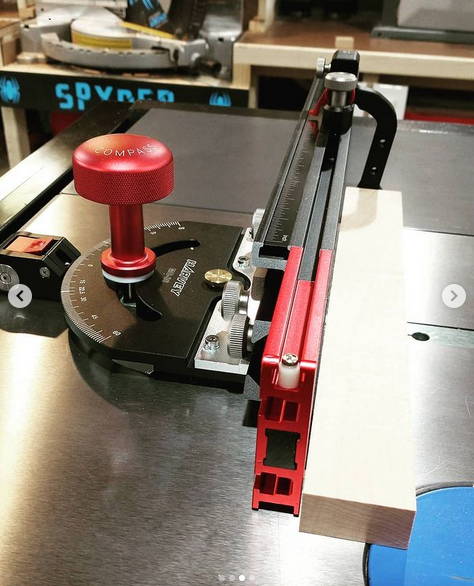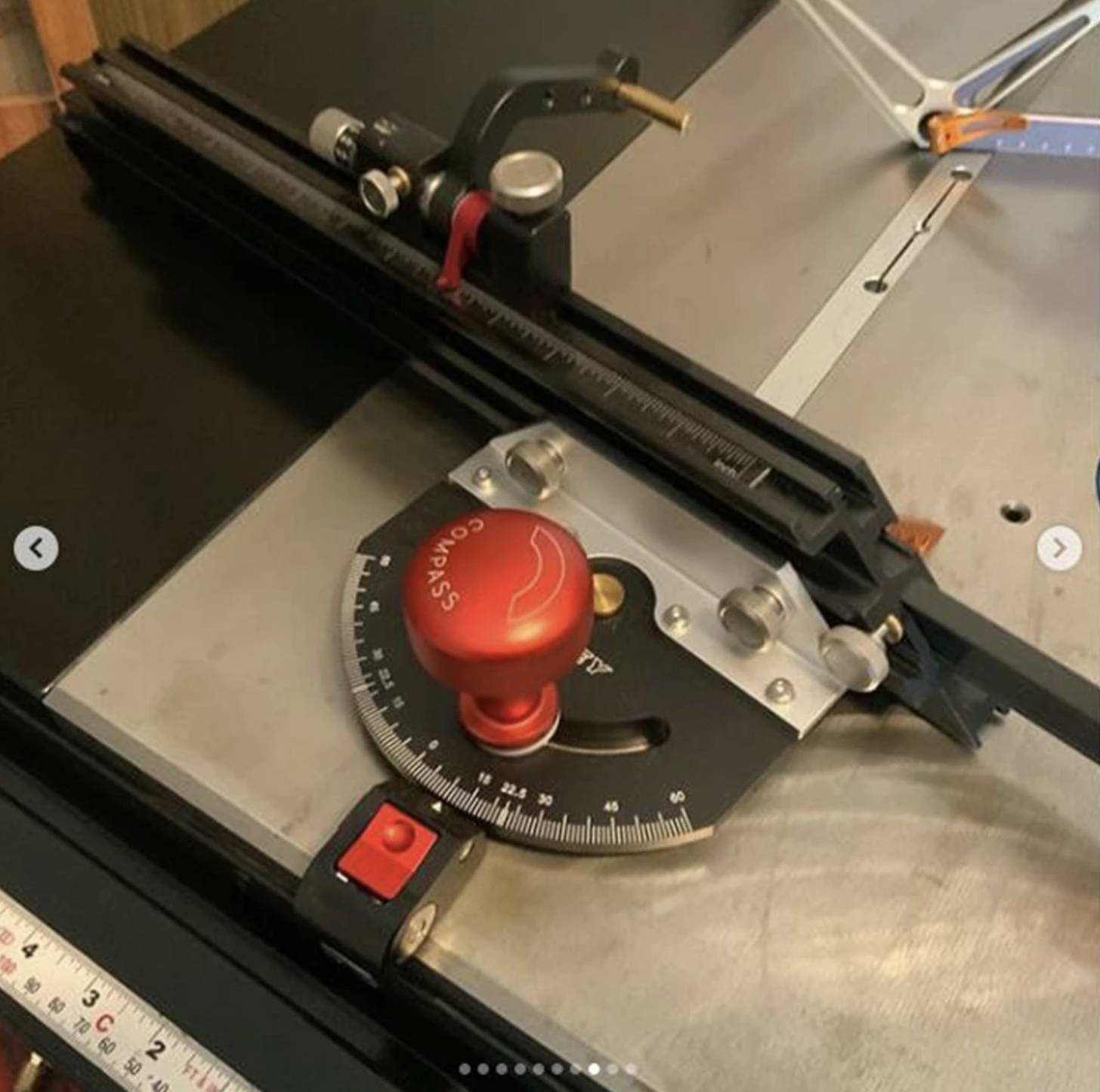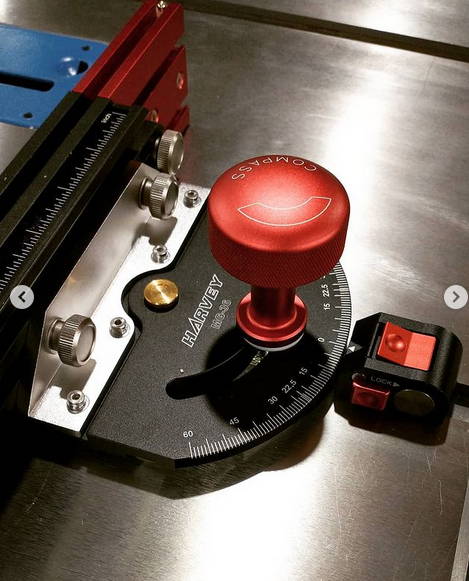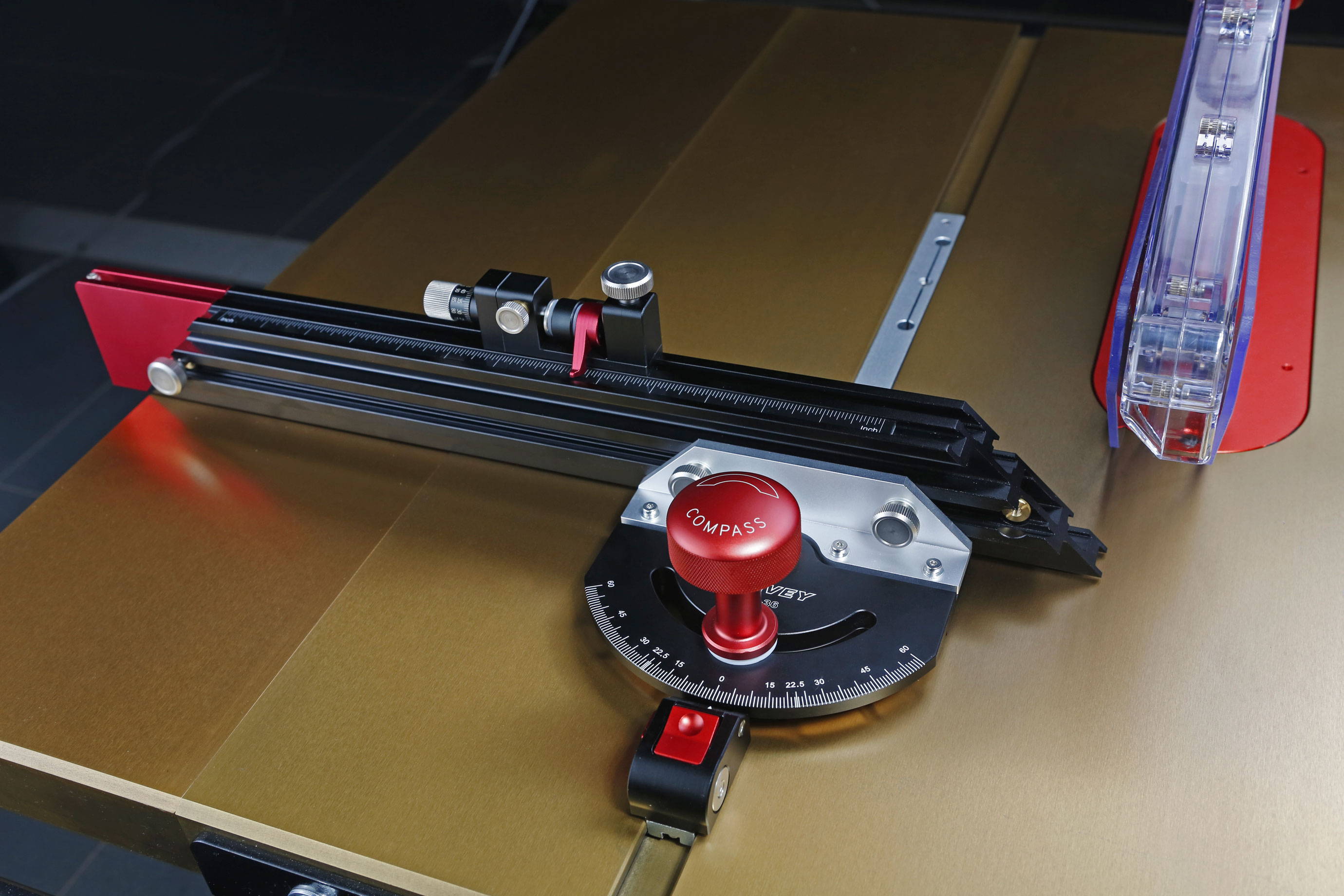 DID YOU BUY A MG-36? WE WANT TO HEAR FROM YOU! LET US KNOW HOW YOU LIKE THE SAW, AND IF YOU NEED ANY ASSISTANCE WITH IT.