TURBO T40 Wood Lathe
$2,490.00
$3,290.00
saving
$800.00
| | |
| --- | --- |
| Motor: | 1 HP, 220V, 50Hz (60Hz), Phase |
| Maximum Swing Over Bed: | 14" |
| Maximum Swing Over Banjo: | 10" |
| Distance Between Centers: | 24" |
| Spindle Motor Drive: | Industrial Servo Motor System (Intelligent Motor) |
| Spindle Speed (Variable): | 50-2800 RPM (Low range); 75-4300 (High Range) |
| Tool Rest Length: | 12" |
| Tool Post Diameter: | 1" |
| Spindle Thread: | 1-1/4"x8 TPI UNS |
| Spindle Through Hole Dia.: | 1/2" |
| Spindle Taper: | Morse Taper #2 |
| Tailstock Travel: | 4" |
| Tailstock Quill Through Hole Dia: | 3/8" |
| Tailstock Quill Taper: | Morse Taper #2 |
| Spindle Indexing: | 24 Positions |
| Floor To Center of Spindle (w/ T40 Legs): | 44" |
TURBO T40 Wood Lathe
$2,490.00
$3,290.00
saving
$800.00
Powered by Industrial Servo Motor; Same motors used in state of the art CNC machines that offers more power and more control.
2 Millisecond response time for Torque demand; 100x faster than most lathes, giving you power when you need it.
Quick spindle stop.
Forward and reverse turning.
Digital RPM readout.
Premium Grade Cast Iron bed; Machined and ground for flatness and a smooth finish.
Headstock spindle supported by 3 oversized ball bearings.
Specially hardened alloy tool rest edge.
Solid Steel, Foam-covered locking handles for all major locking points (headstock, tailstock, tool rest support.
Forged and ground spindles.
90° Head stock swivel; Allowing for large diameter pieces.
24 position spindle indexing system with tool-less locking.
Baked finish for clean look and excellent durability.
---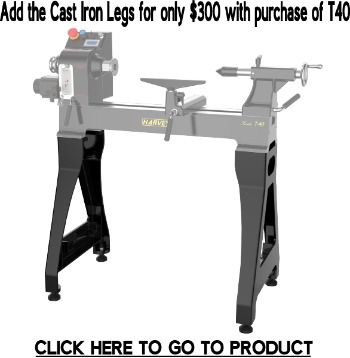 ---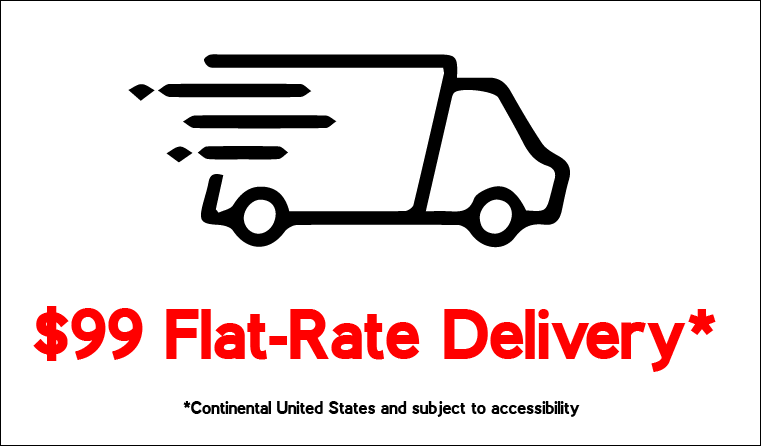 | | |
| --- | --- |
| Motor: | 1 HP, 220V, 50Hz (60Hz), Phase |
| Maximum Swing Over Bed: | 14" |
| Maximum Swing Over Banjo: | 10" |
| Distance Between Centers: | 24" |
| Spindle Motor Drive: | Industrial Servo Motor System (Intelligent Motor) |
| Spindle Speed (Variable): | 50-2800 RPM (Low range); 75-4300 (High Range) |
| Tool Rest Length: | 12" |
| Tool Post Diameter: | 1" |
| Spindle Thread: | 1-1/4"x8 TPI UNS |
| Spindle Through Hole Dia.: | 1/2" |
| Spindle Taper: | Morse Taper #2 |
| Tailstock Travel: | 4" |
| Tailstock Quill Through Hole Dia: | 3/8" |
| Tailstock Quill Taper: | Morse Taper #2 |
| Spindle Indexing: | 24 Positions |
| Floor To Center of Spindle (w/ T40 Legs): | 44" |