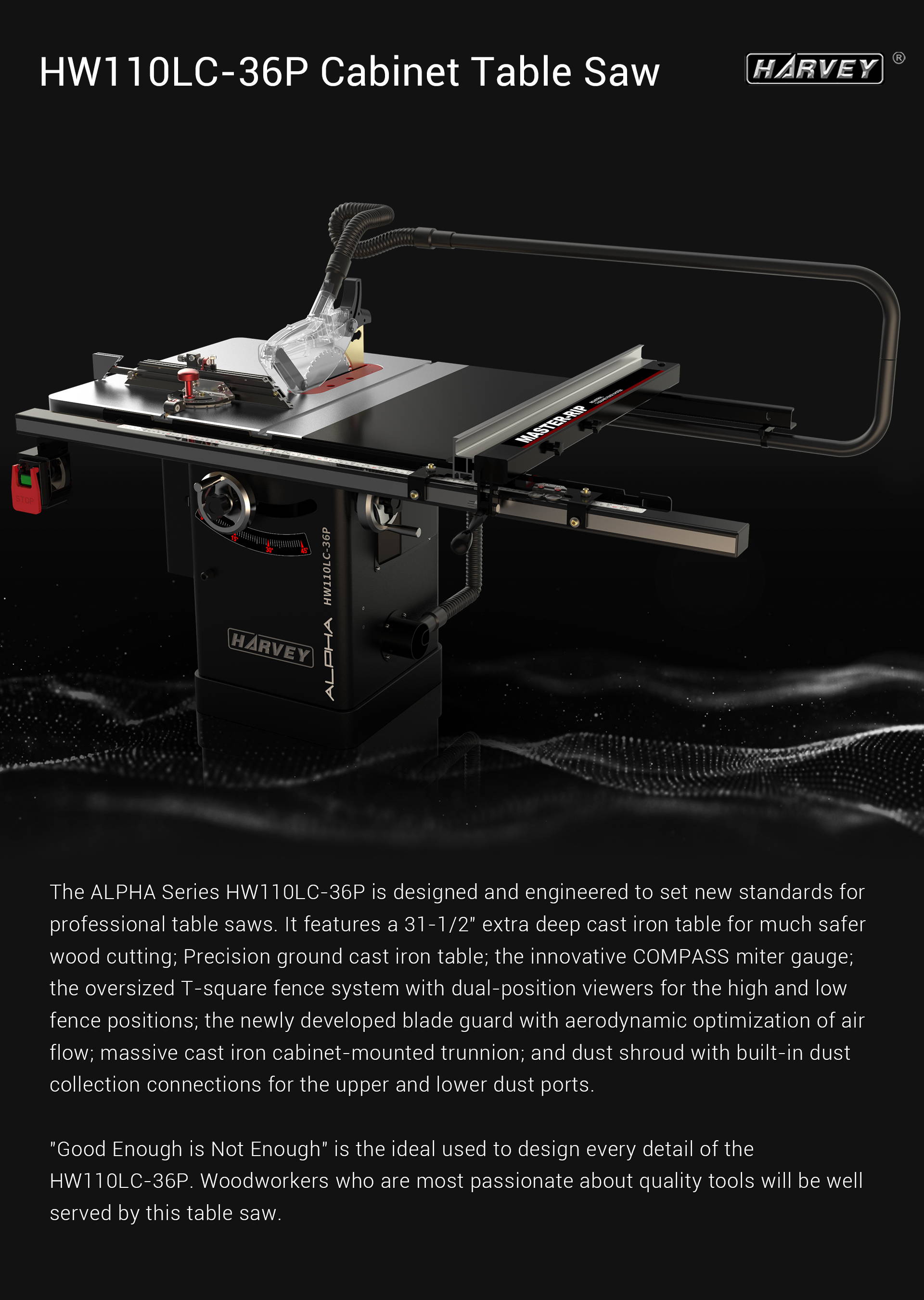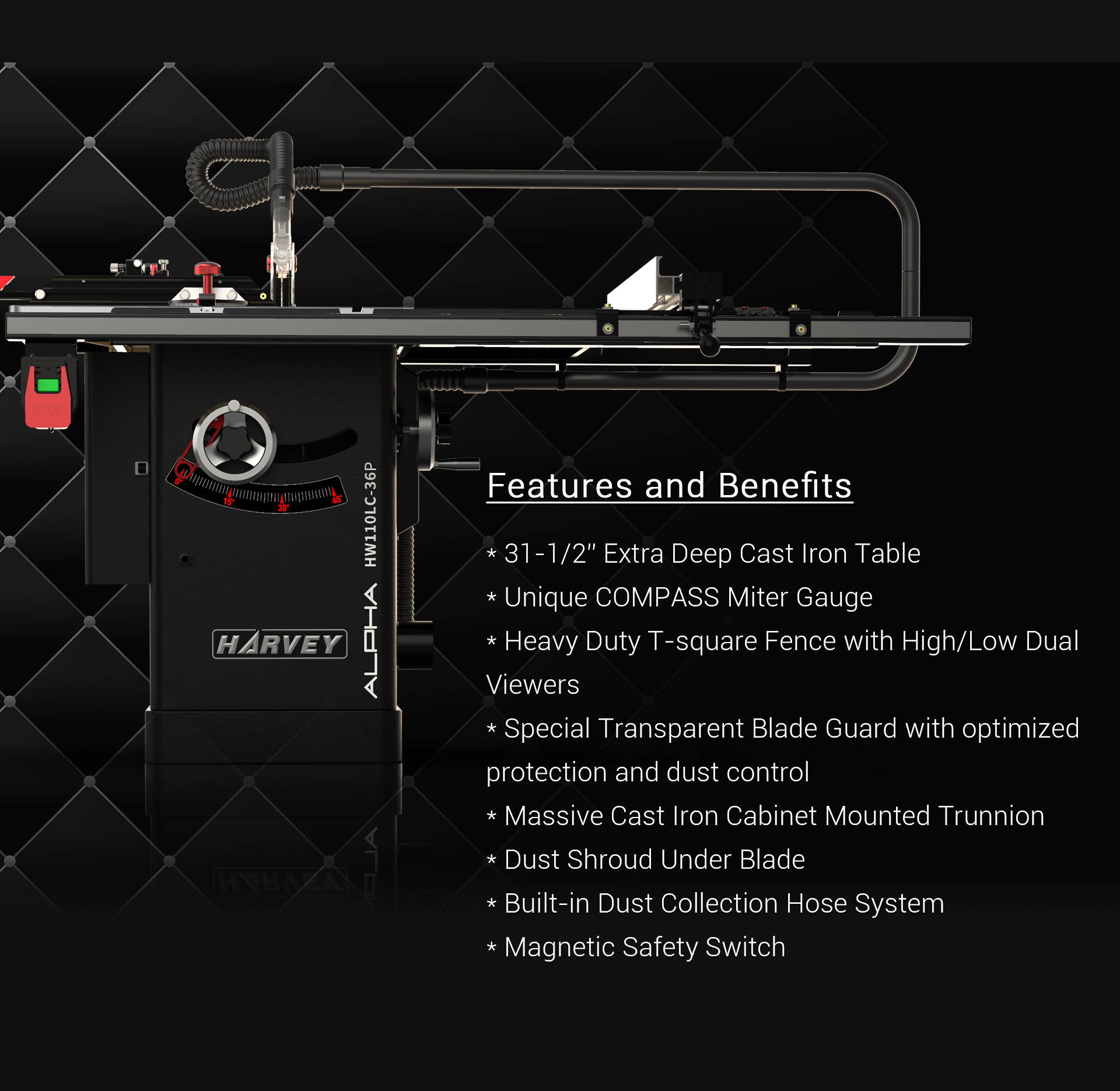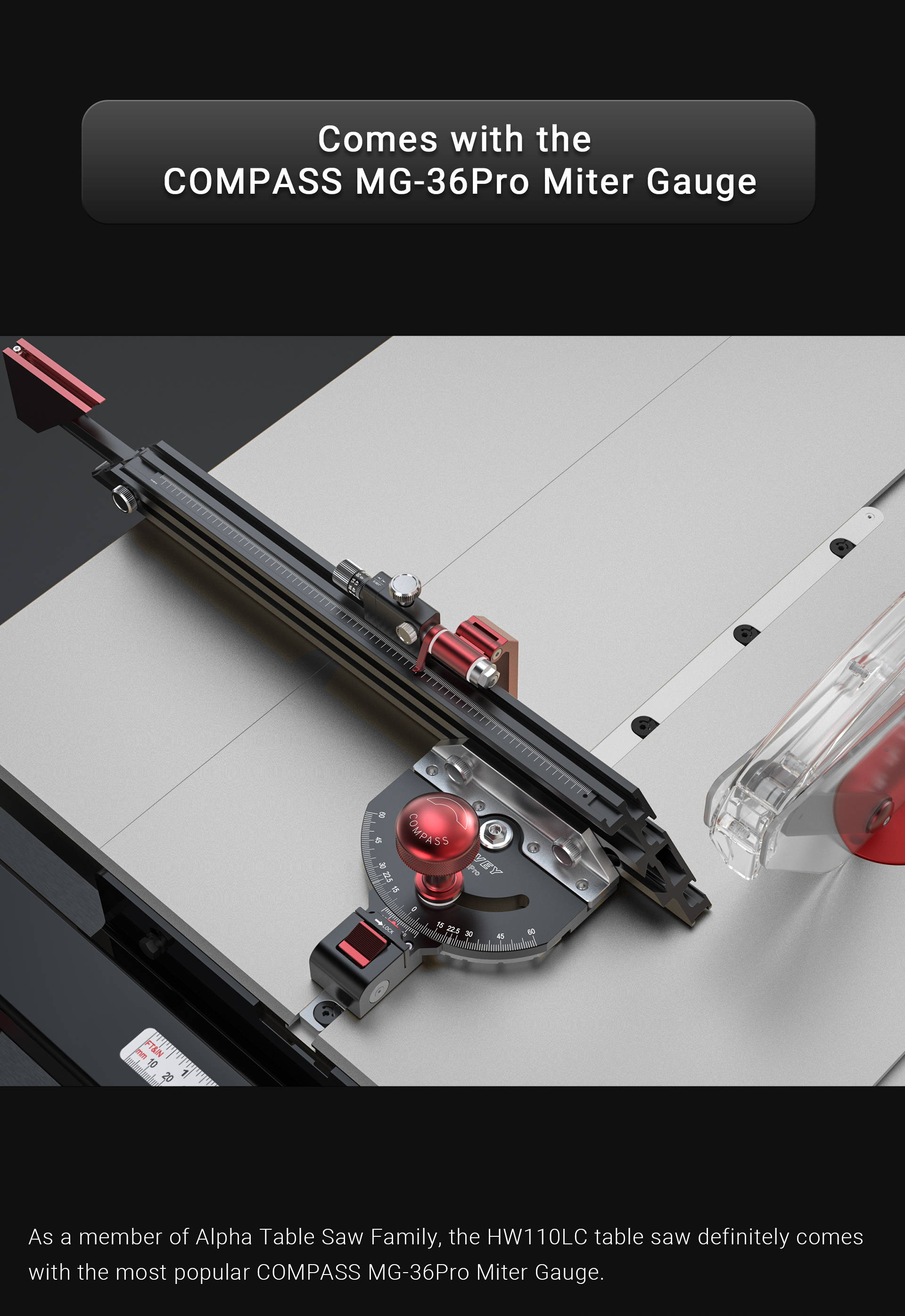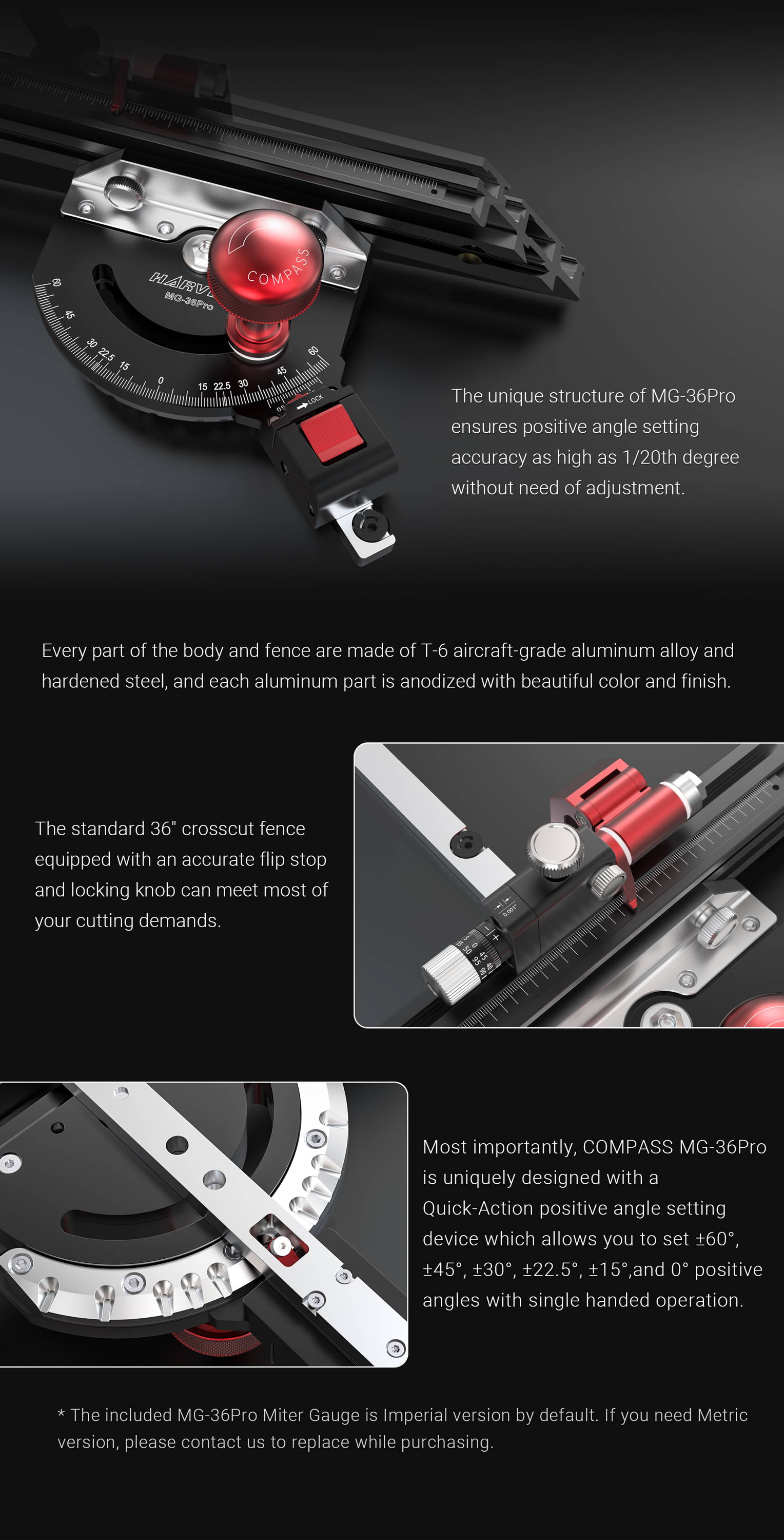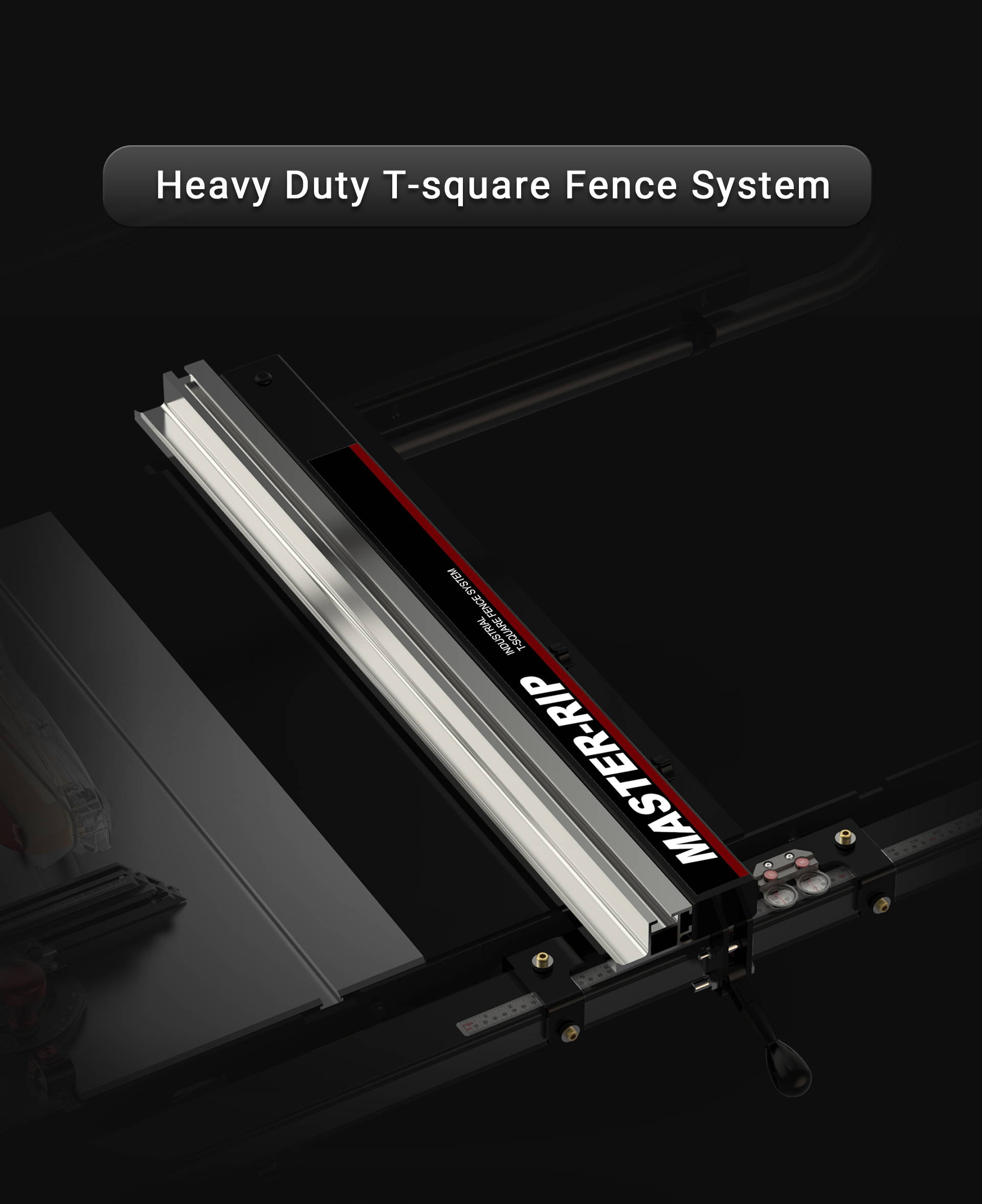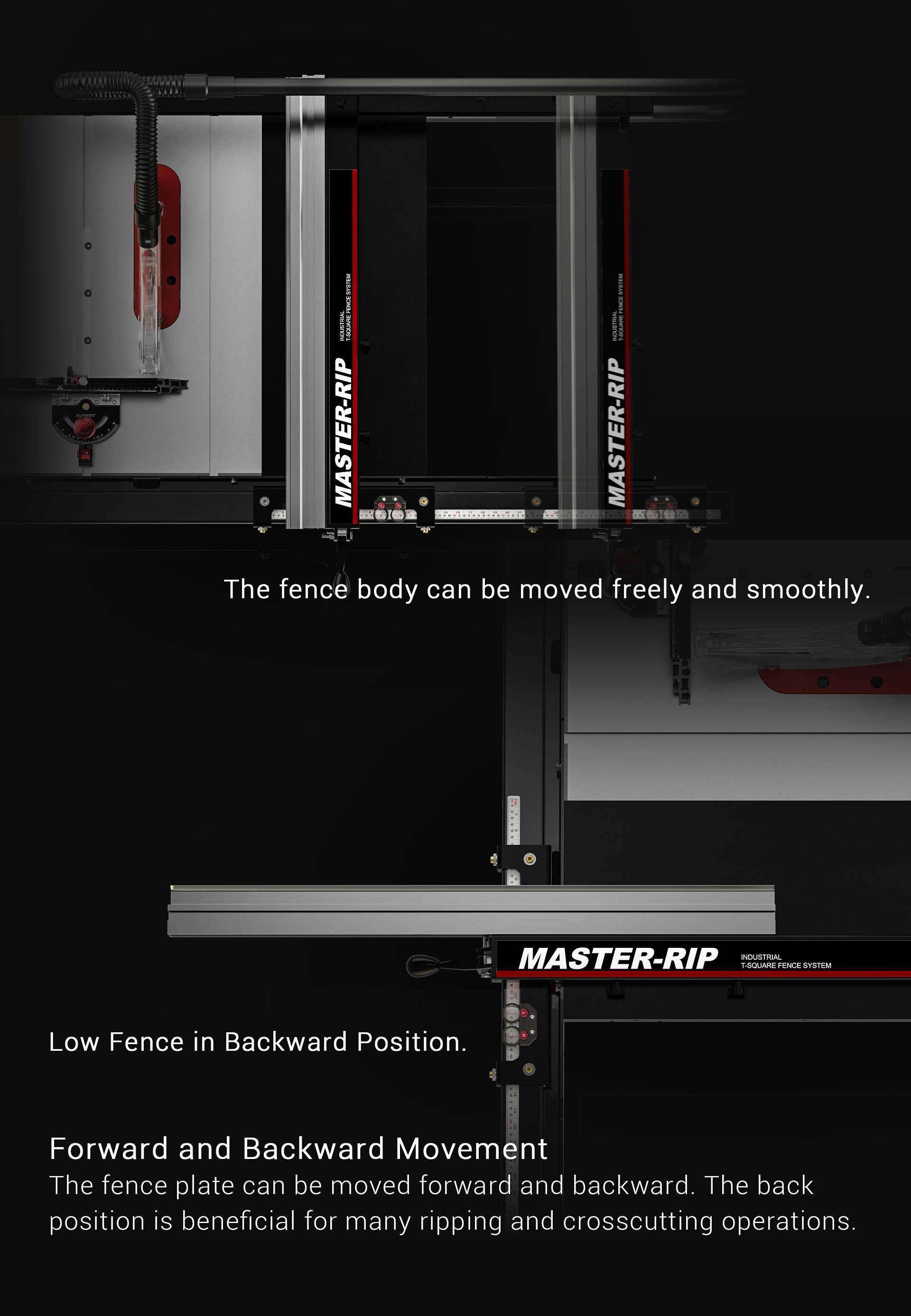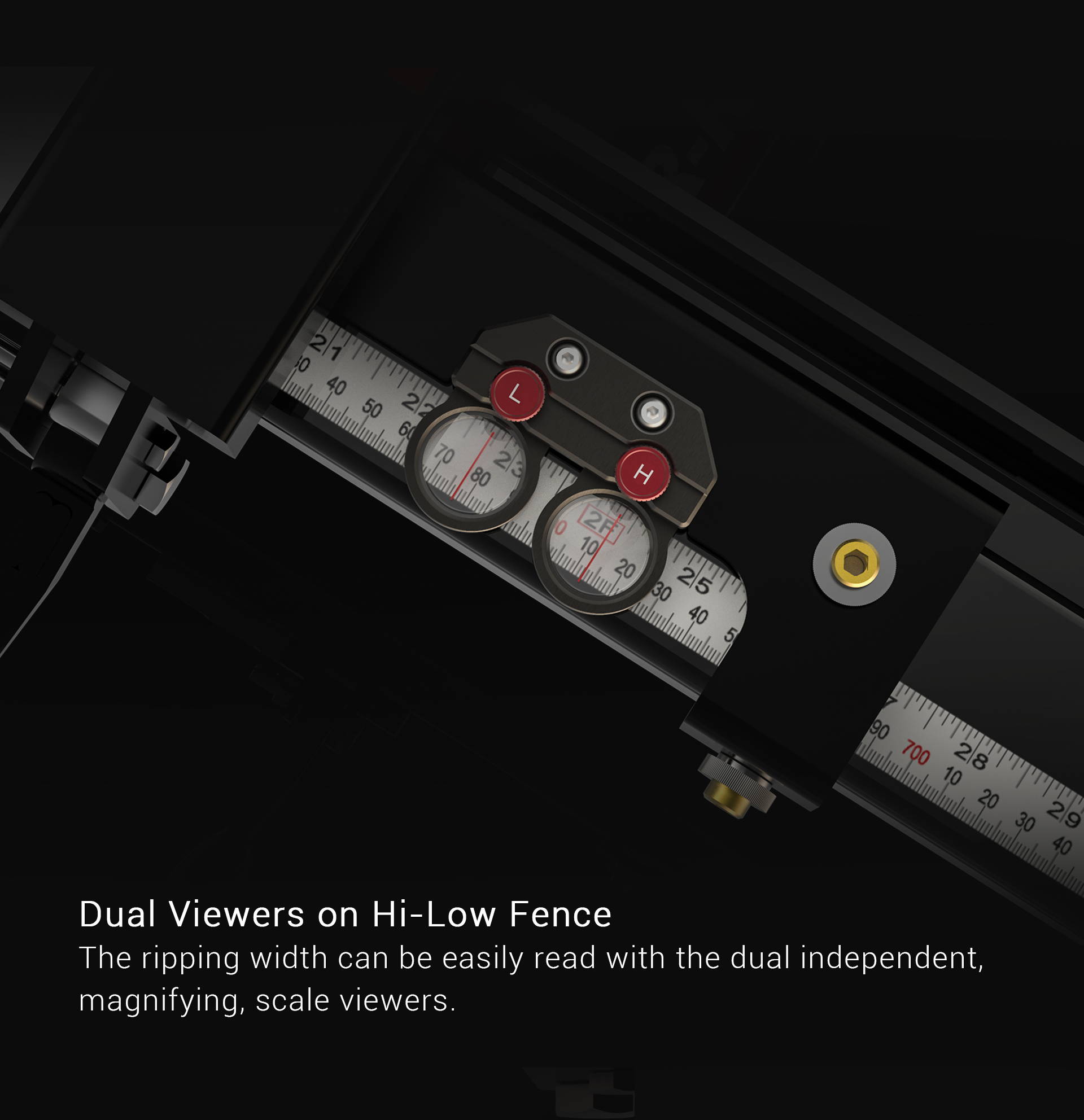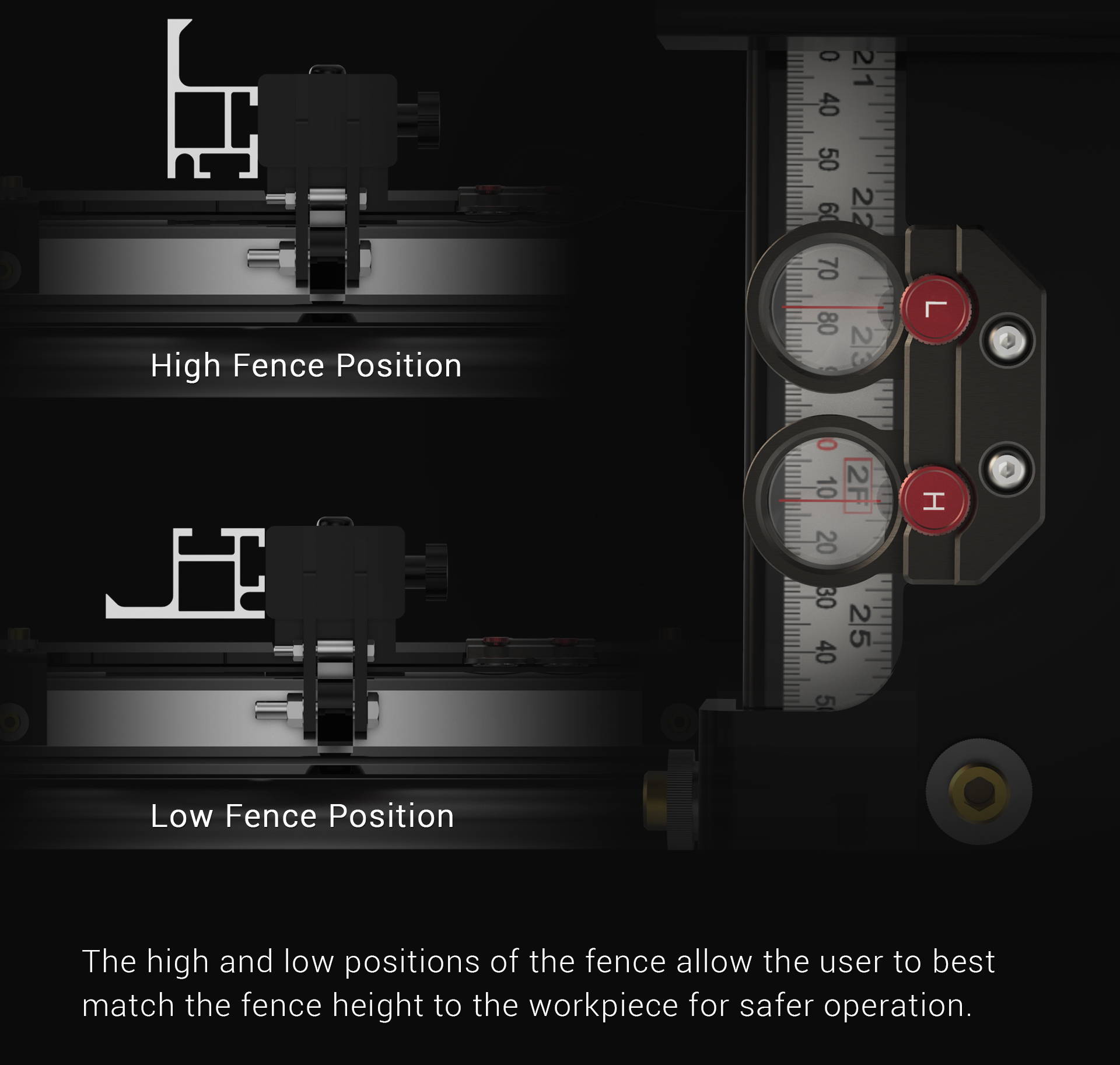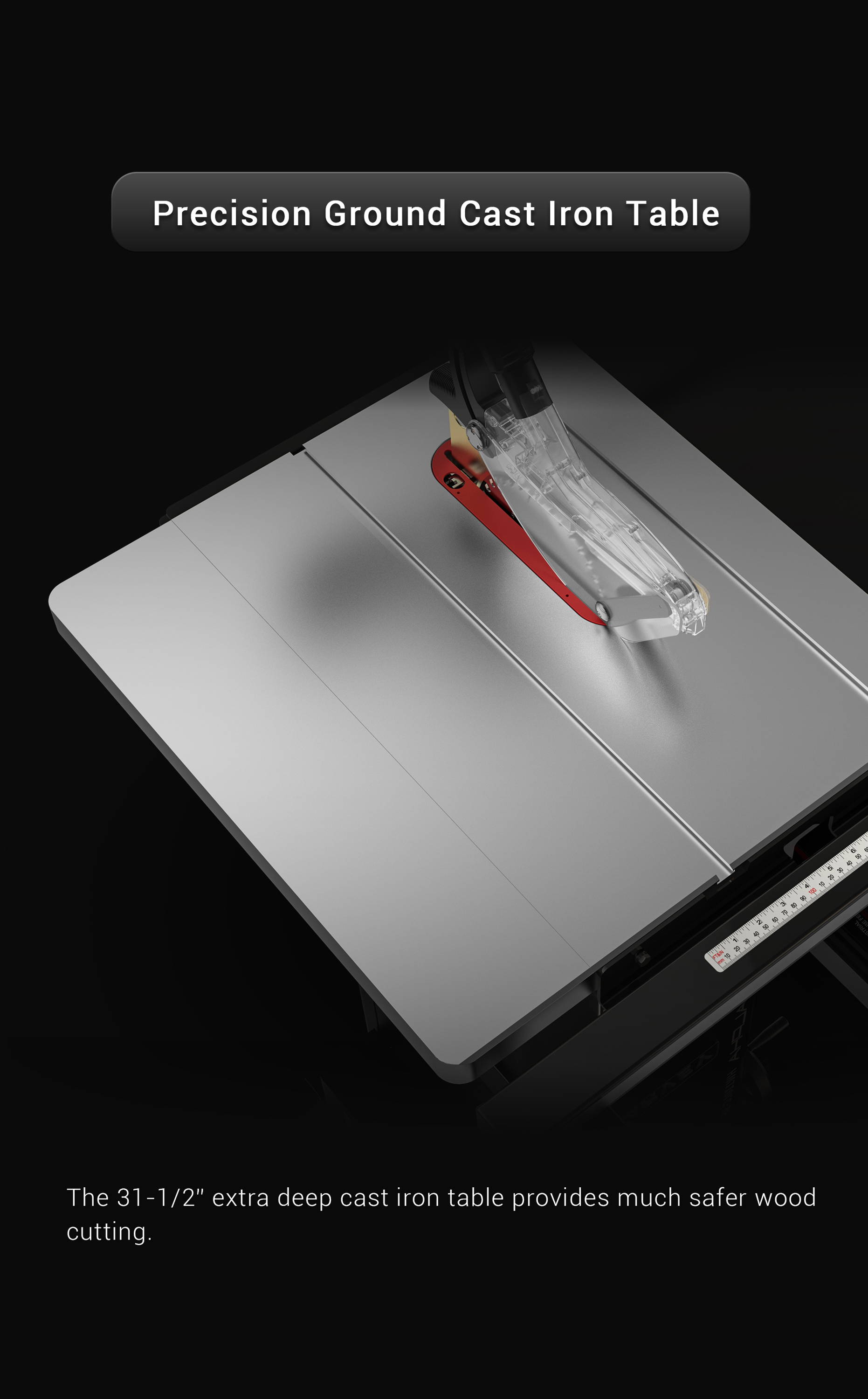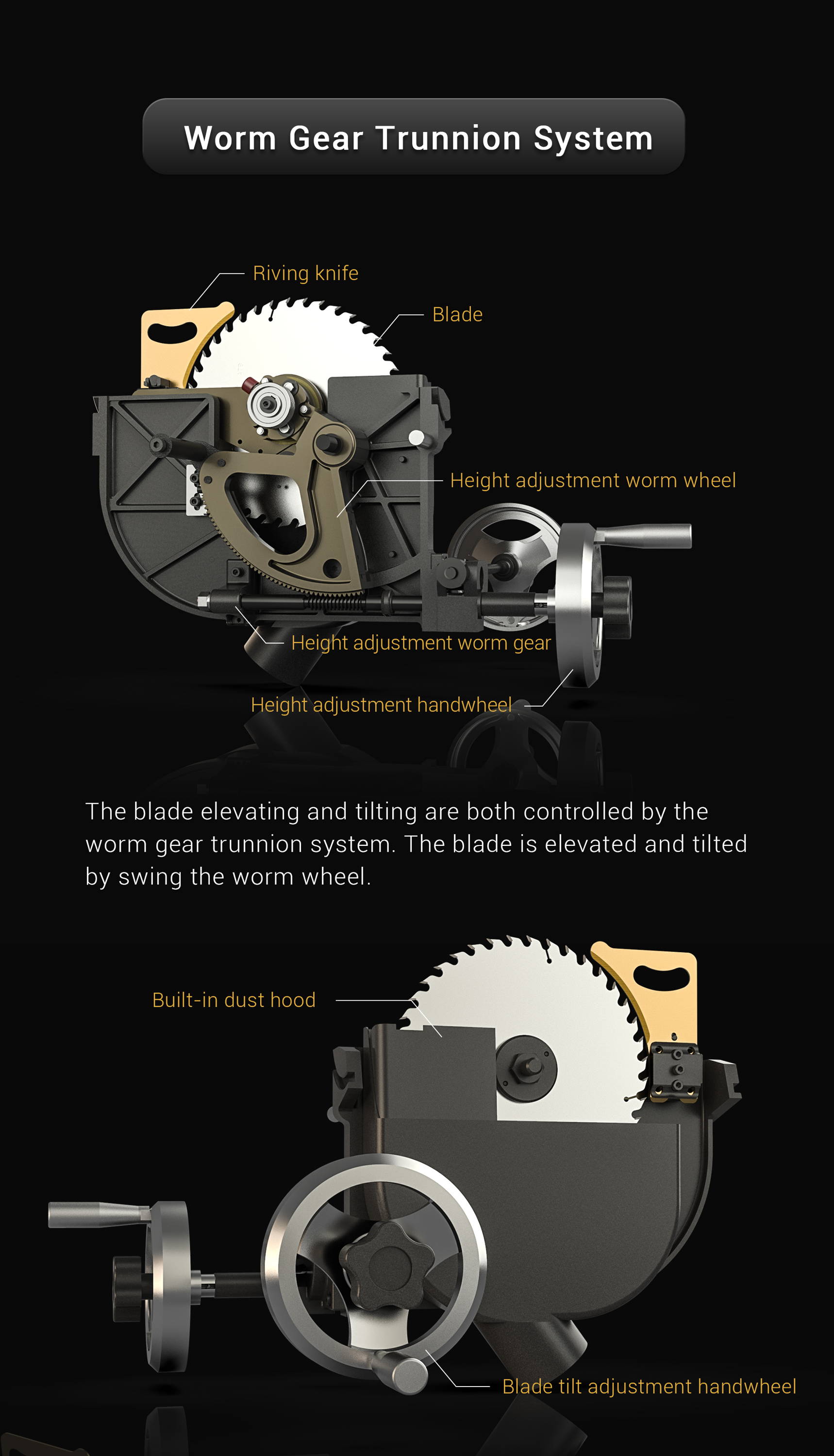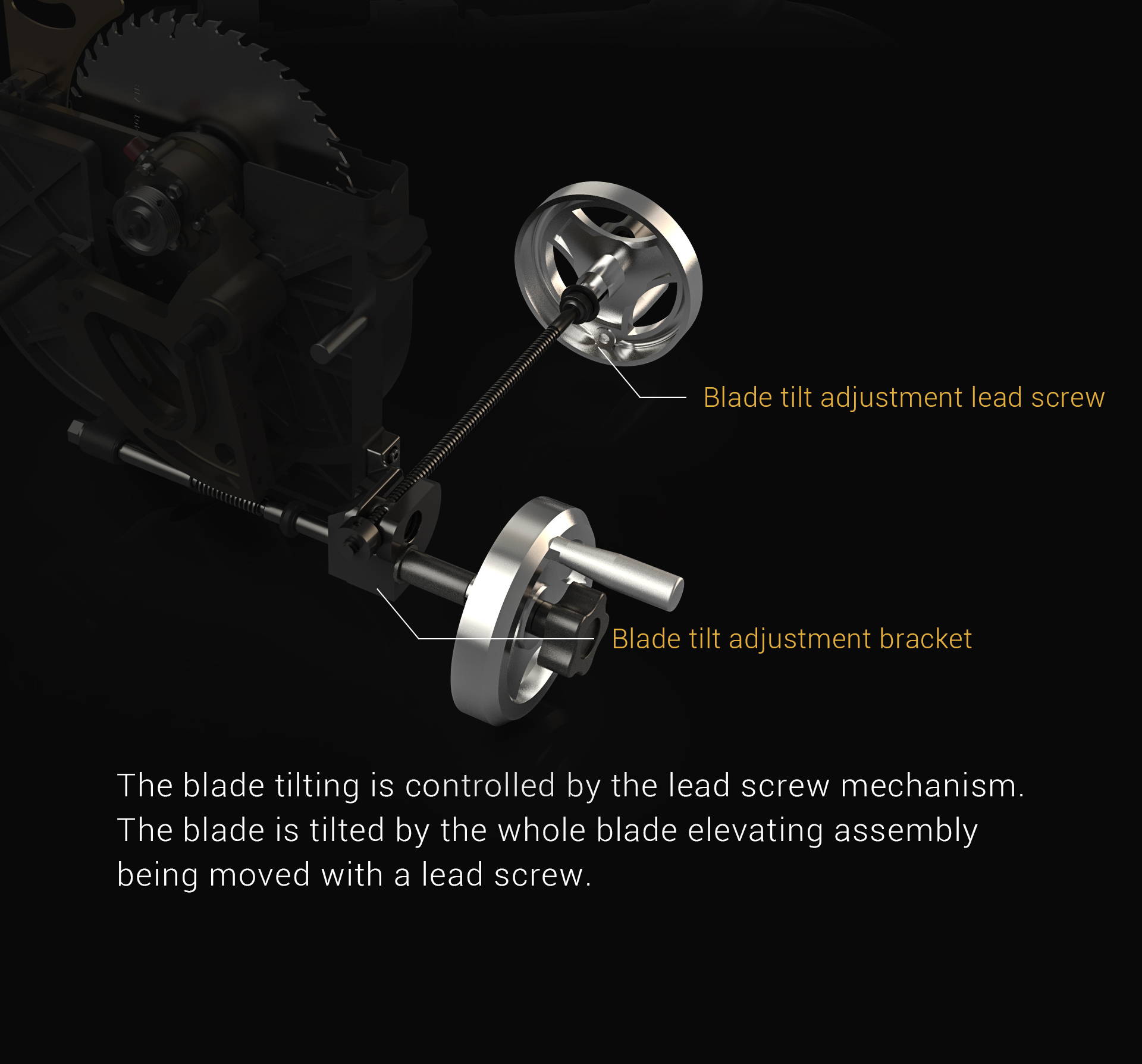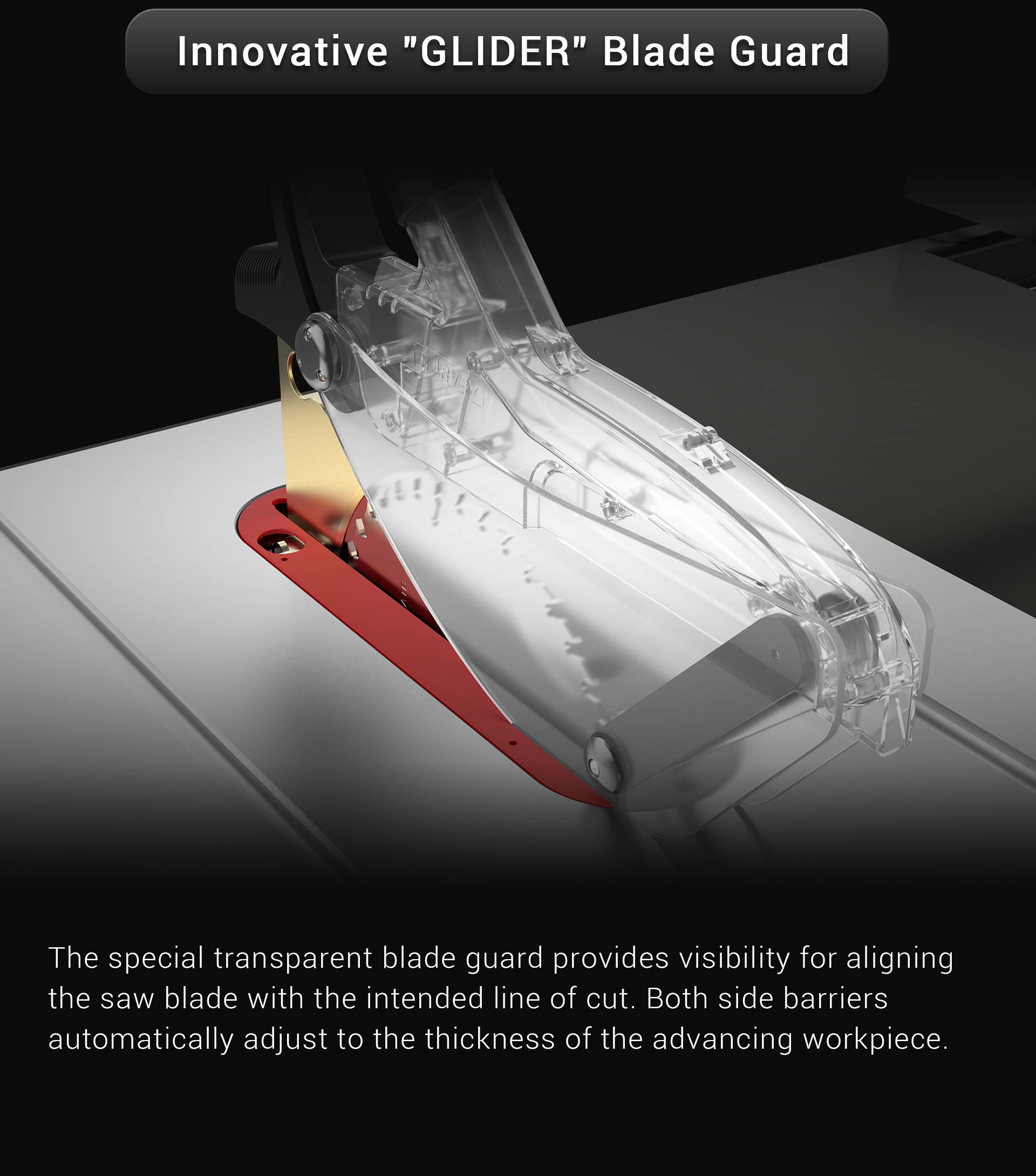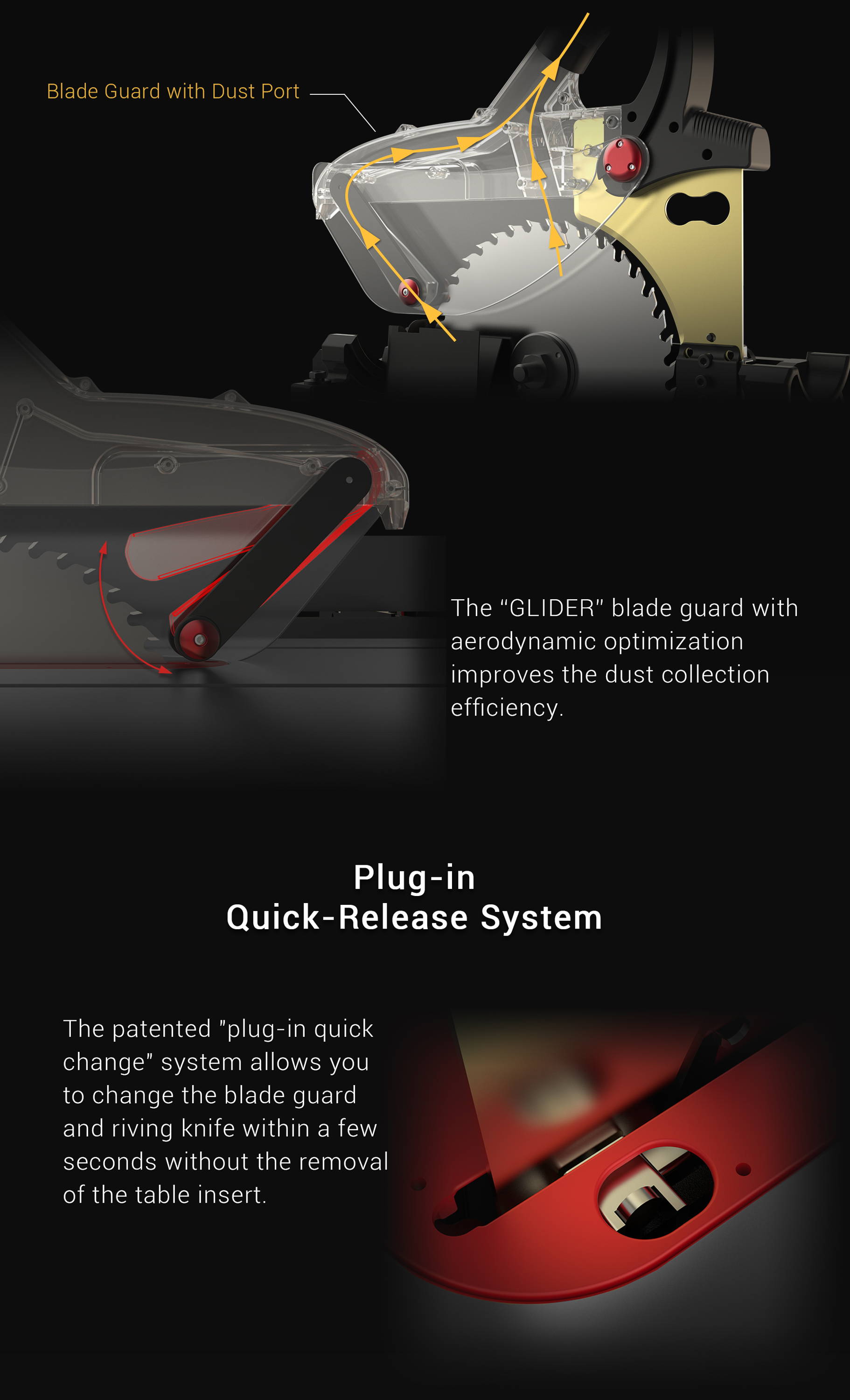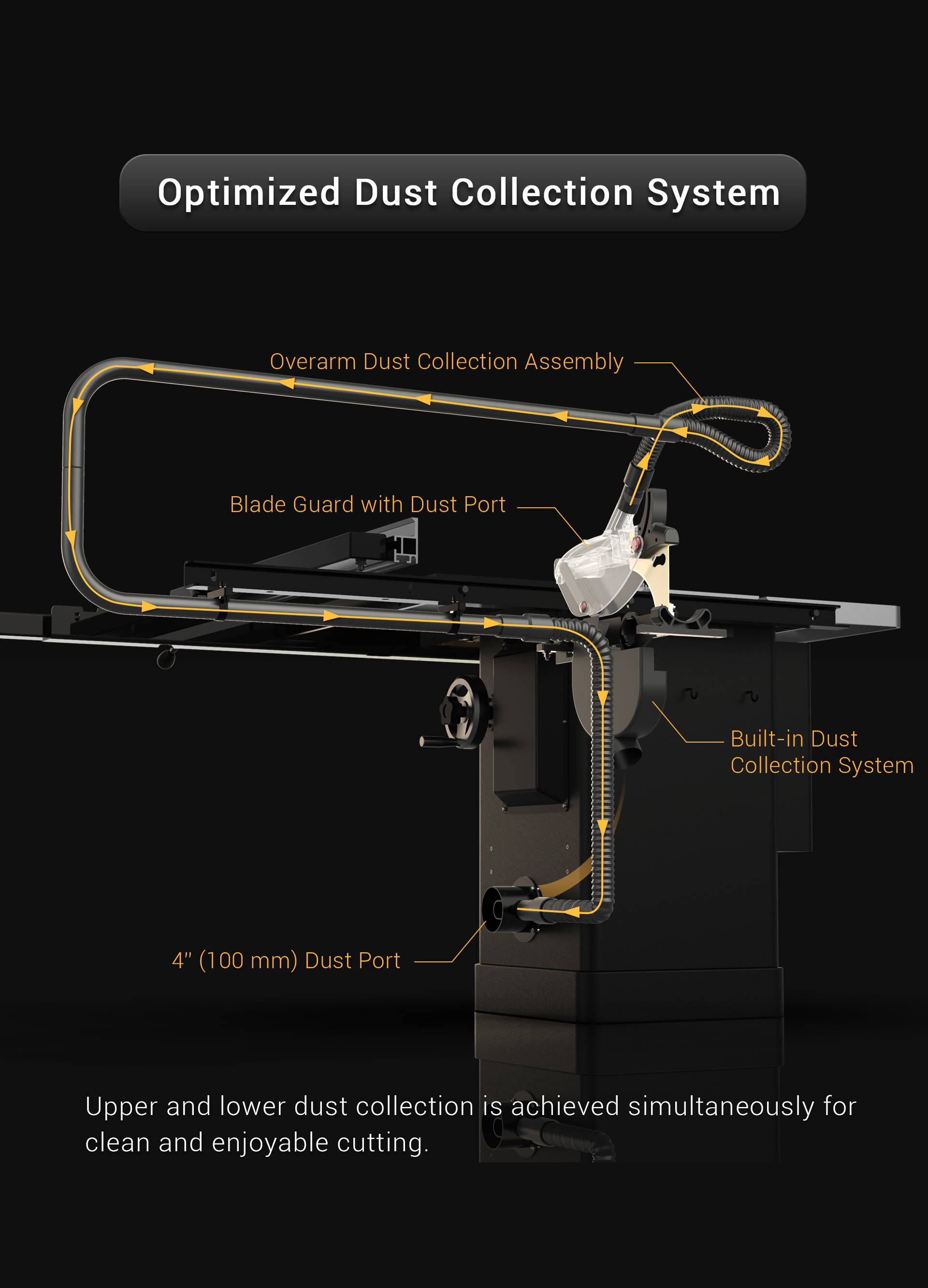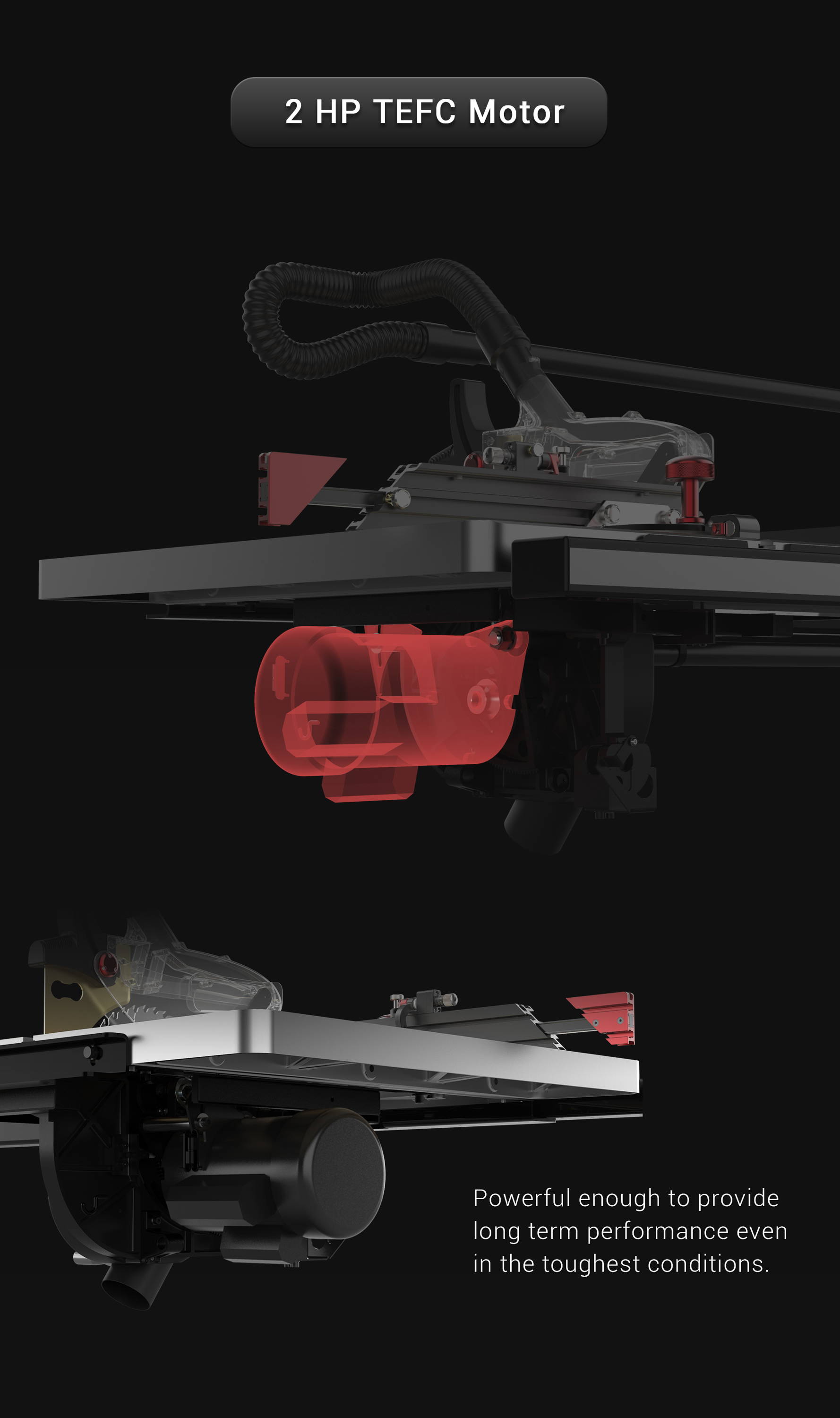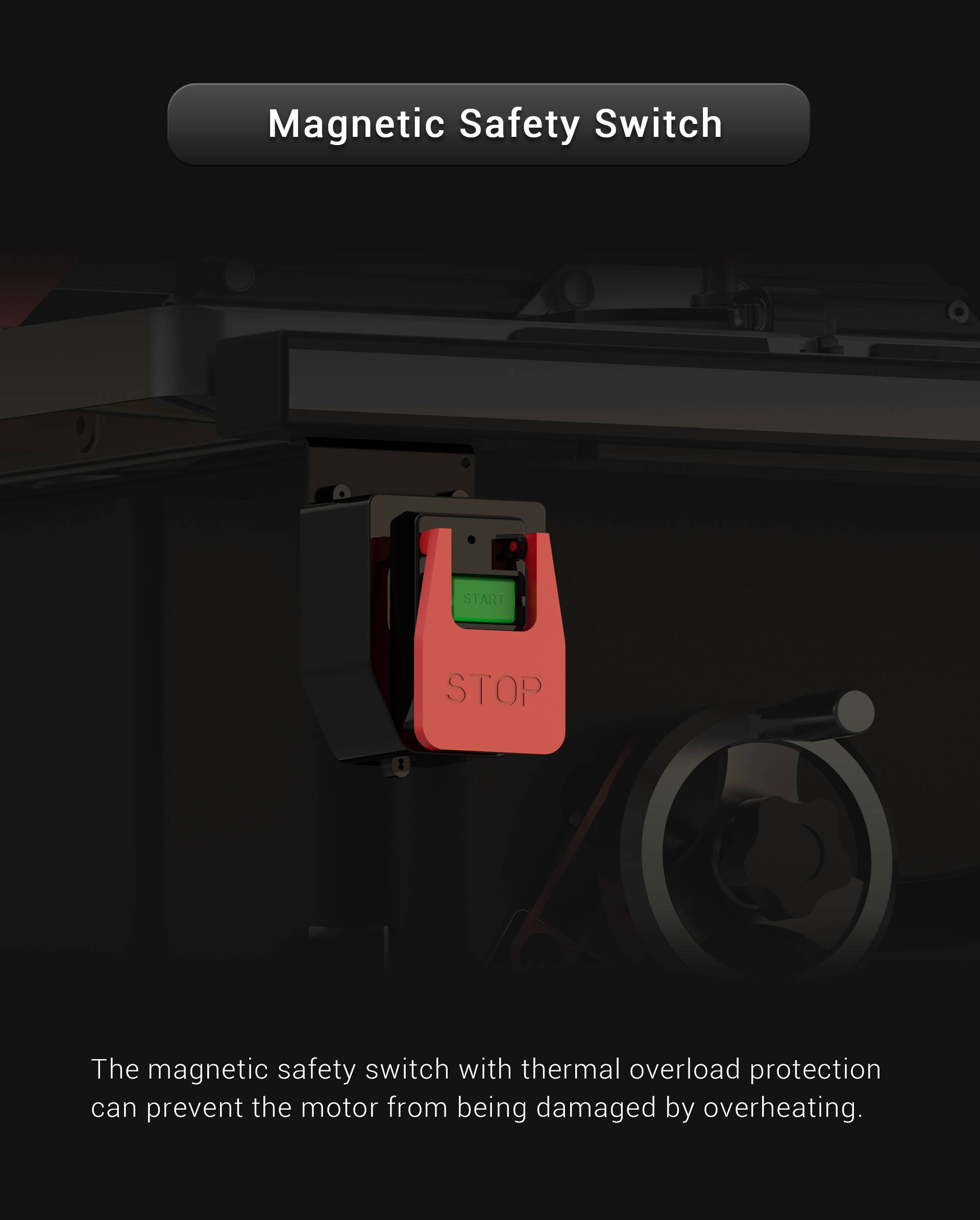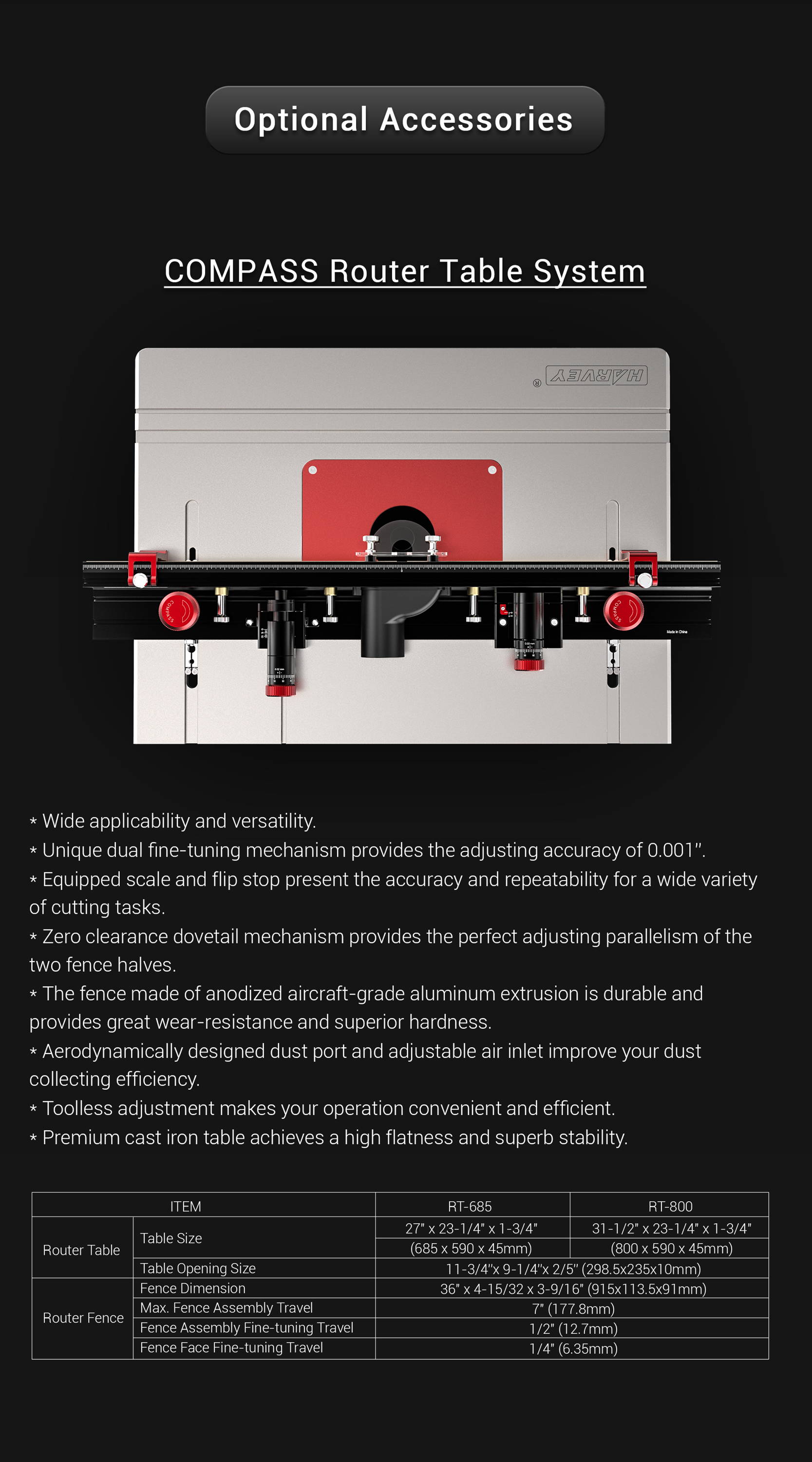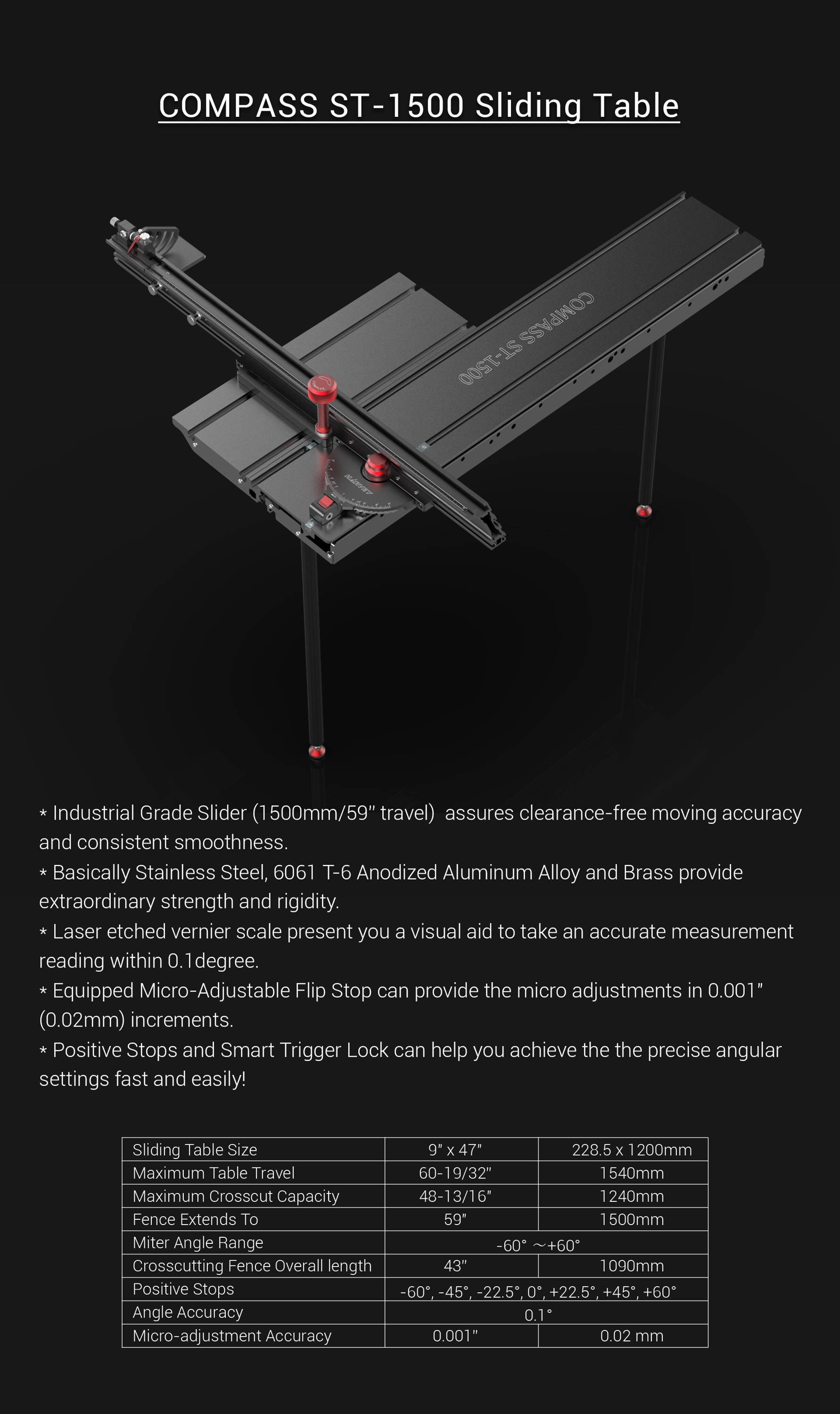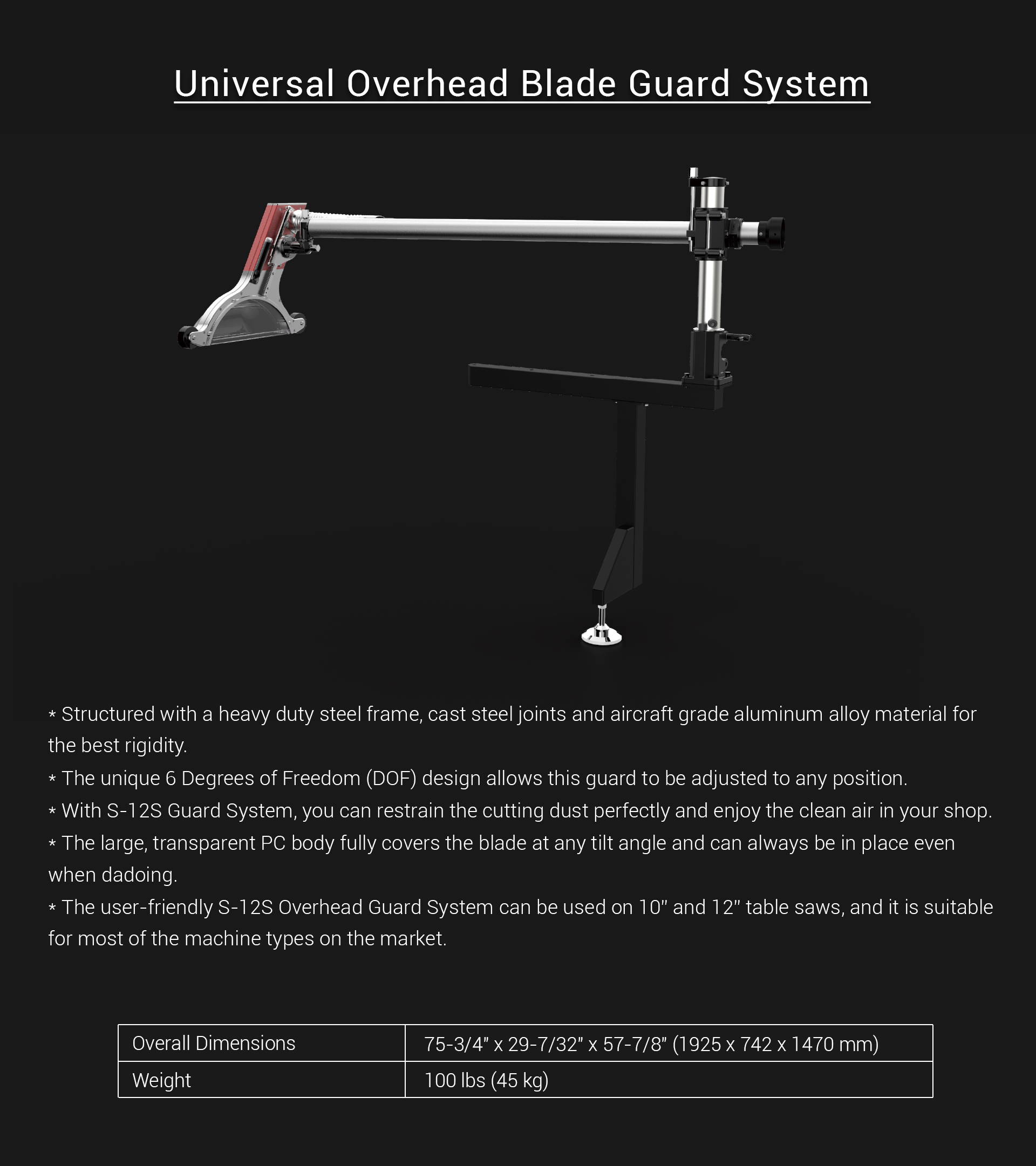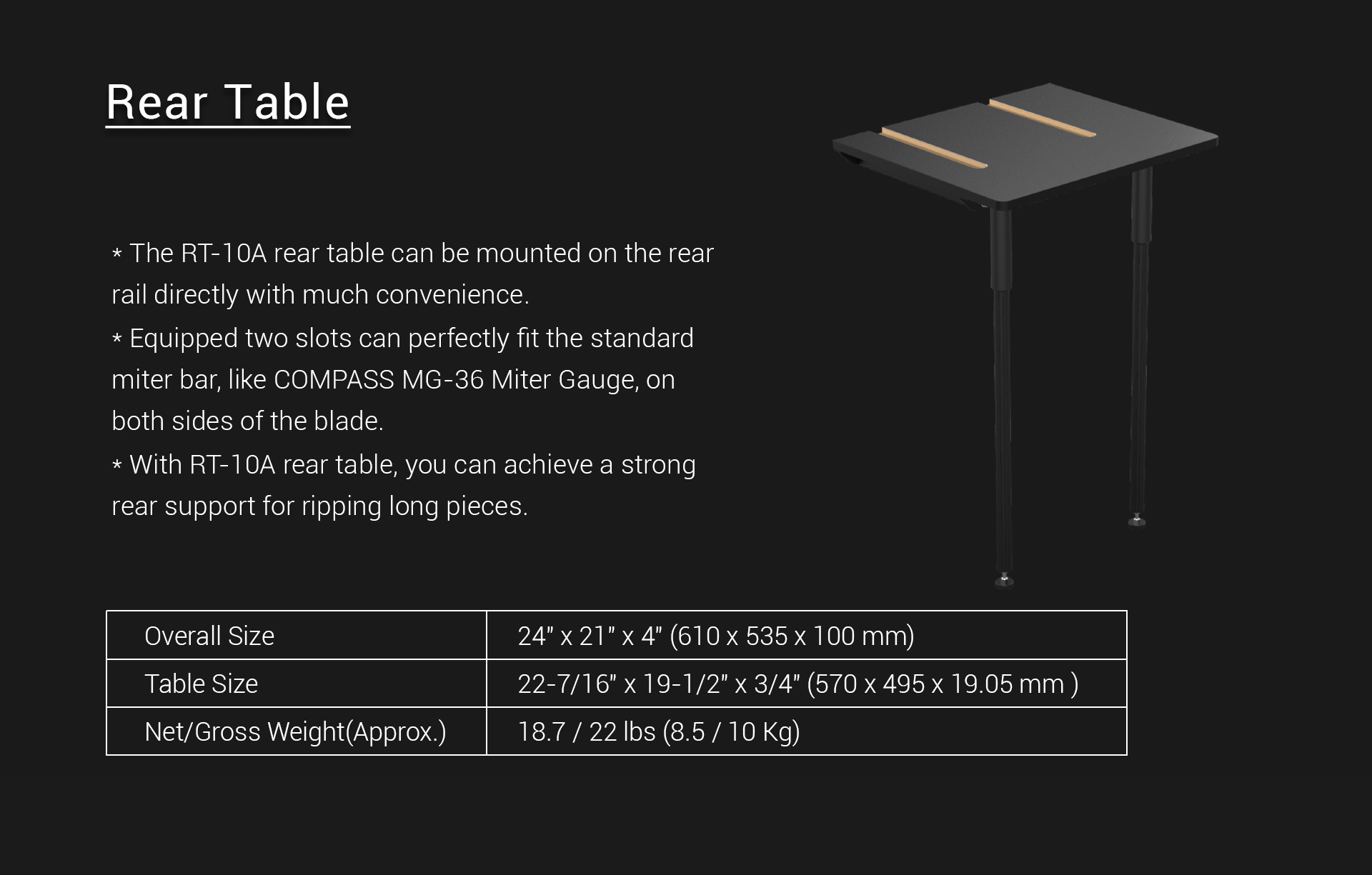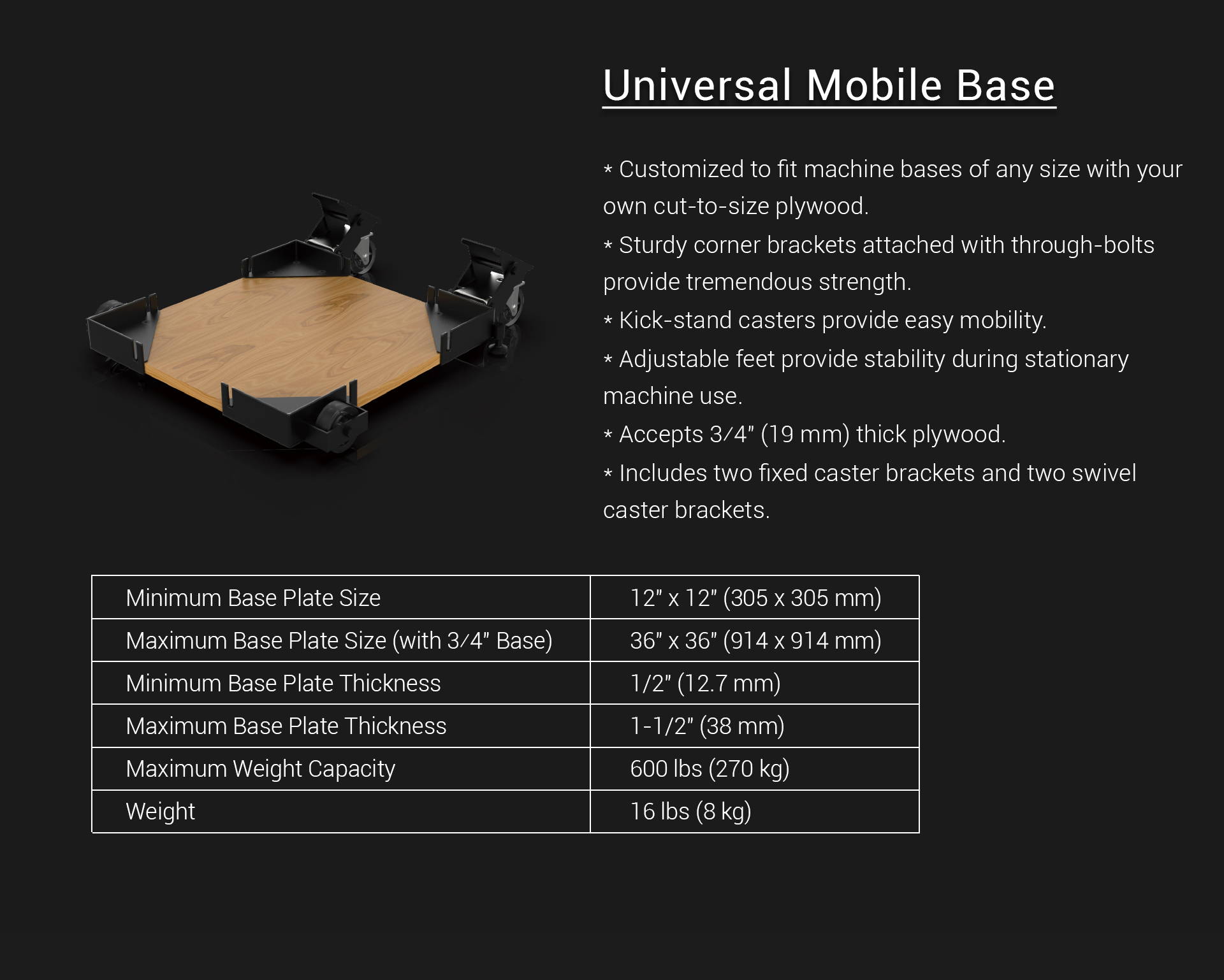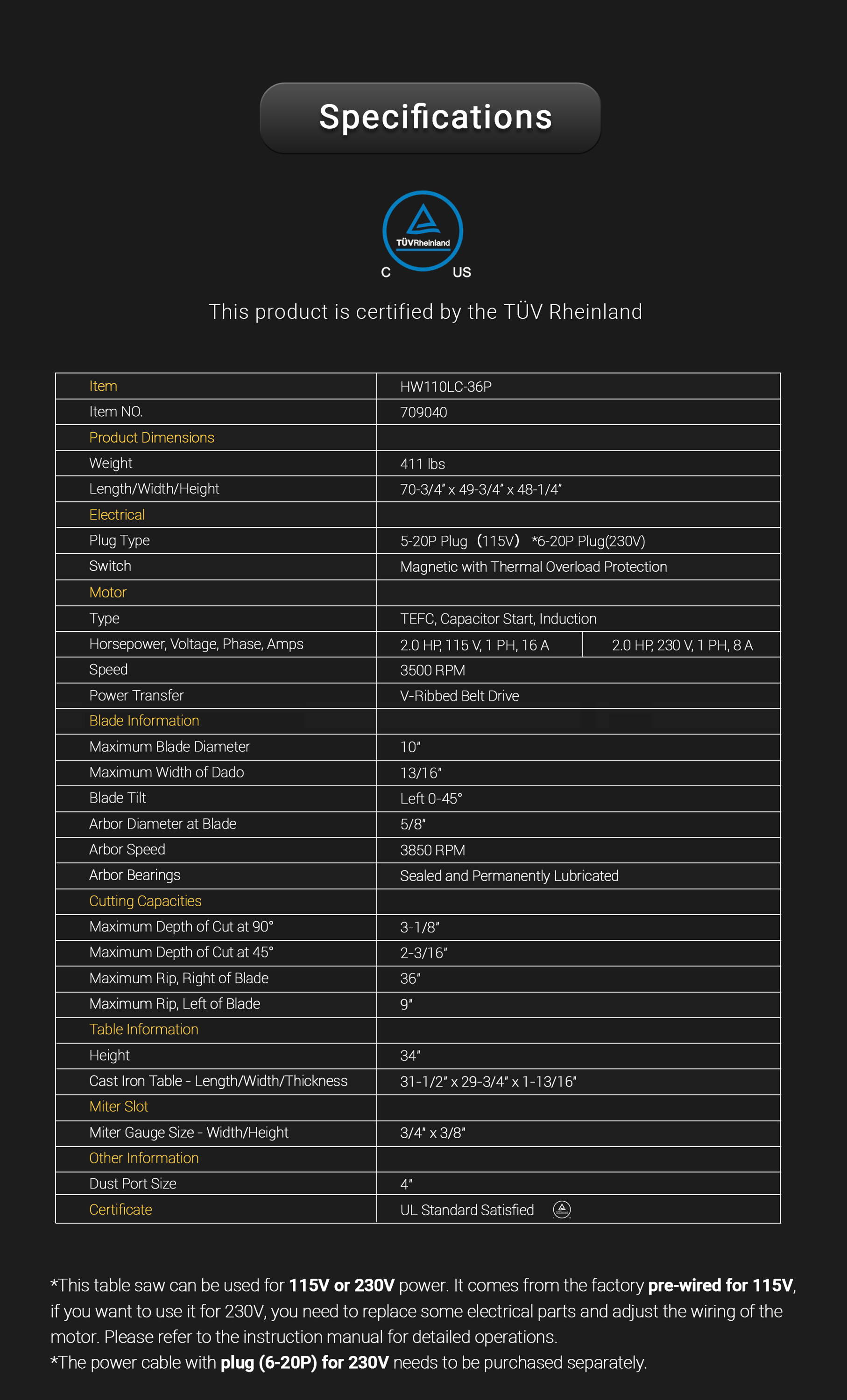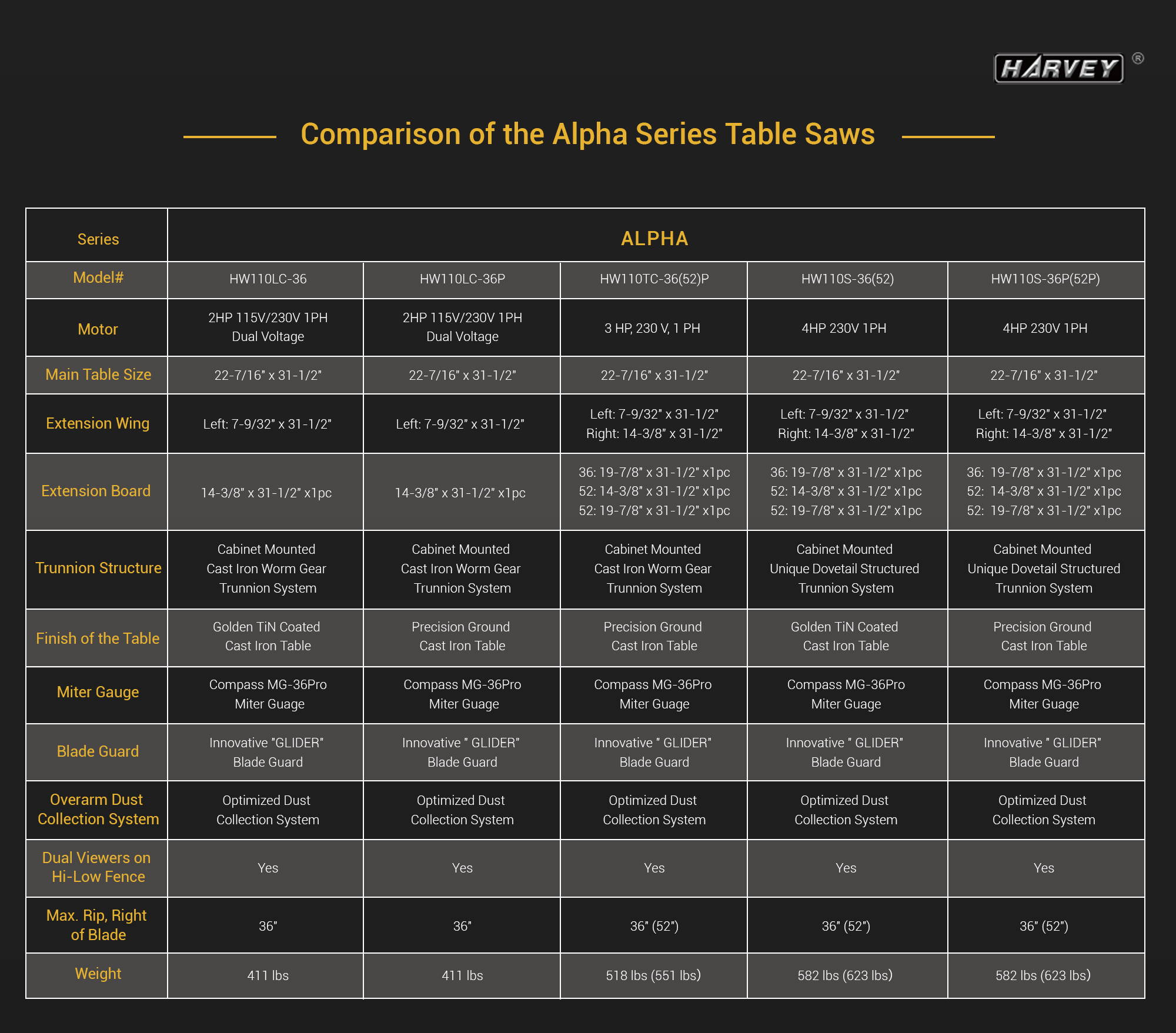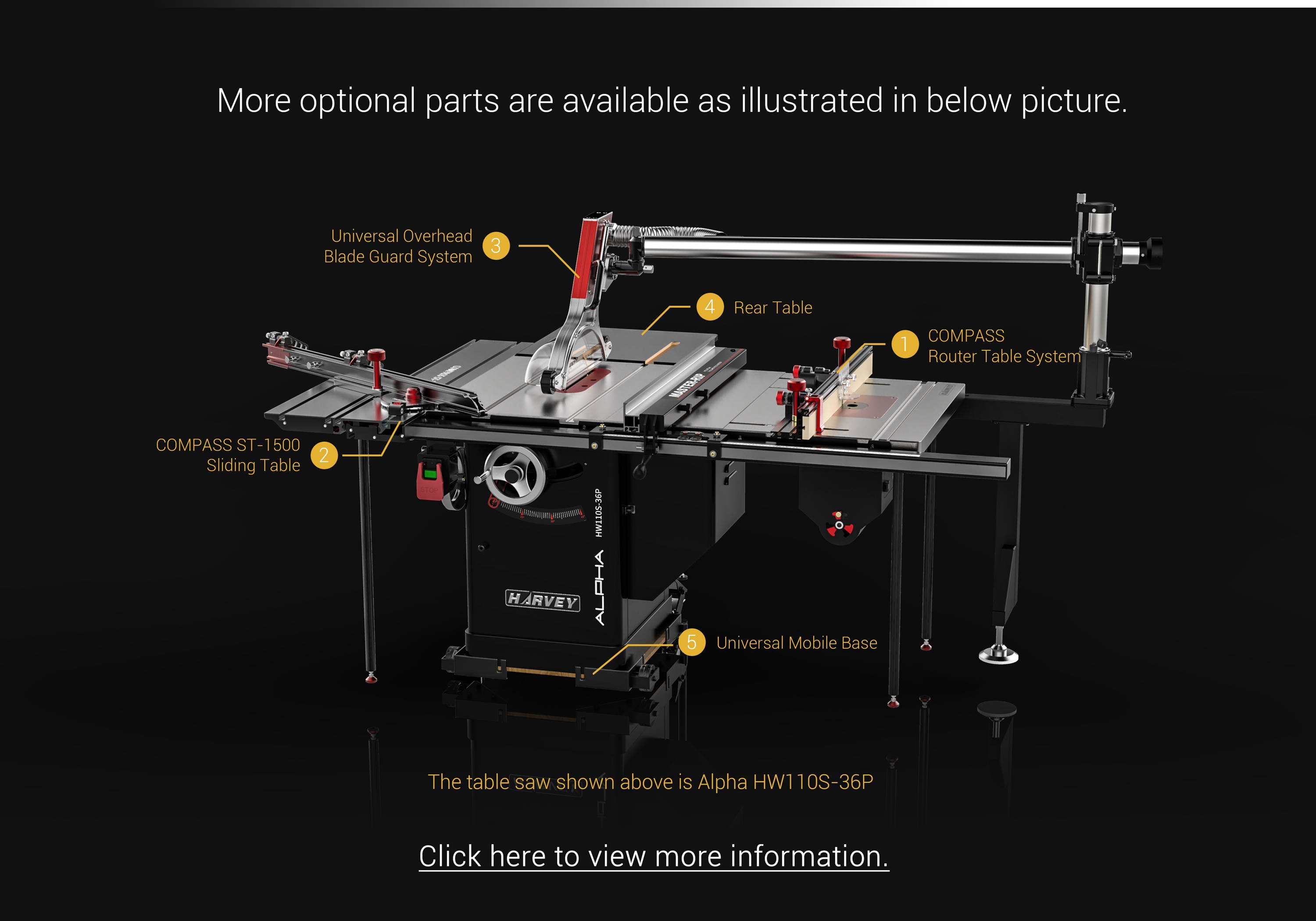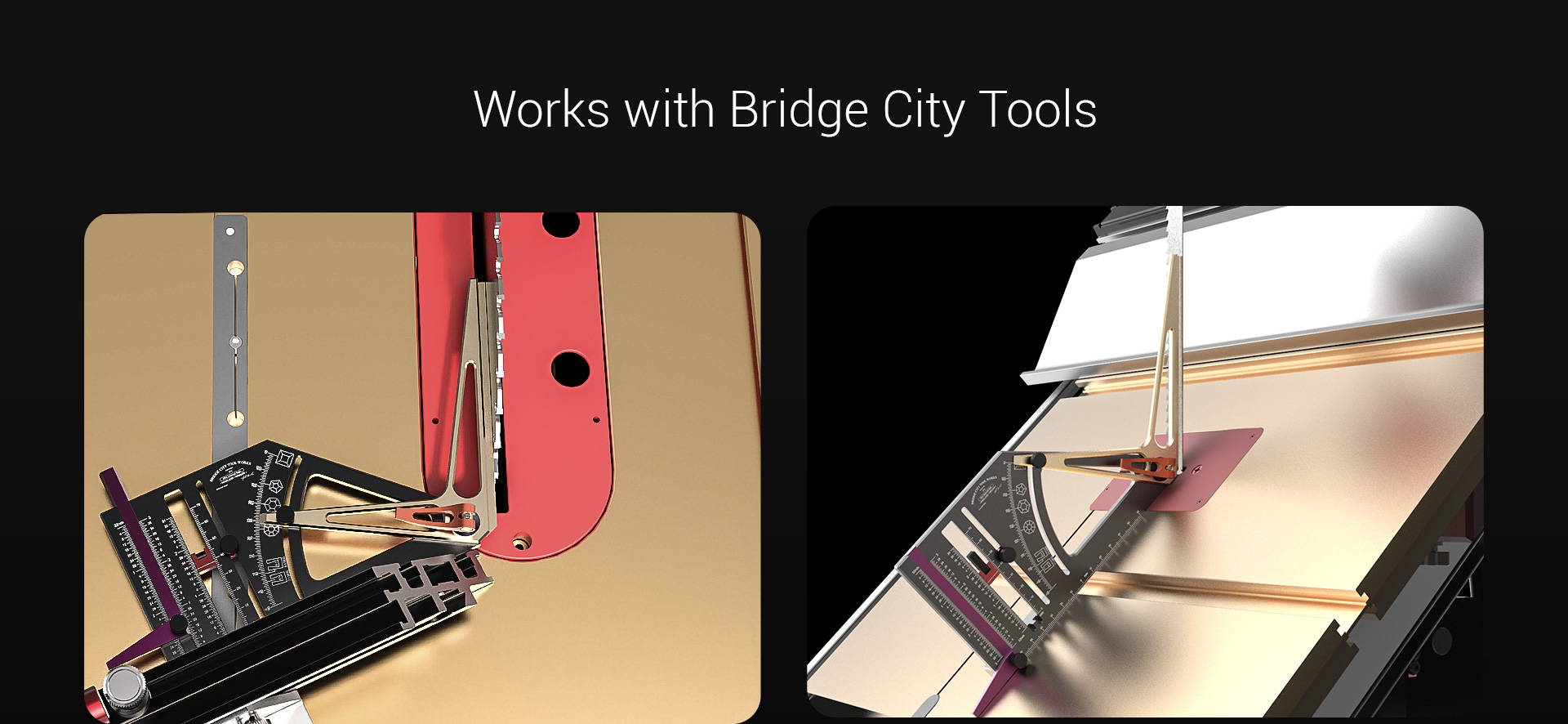 "Some images on this page are computer-generated representations of the product and may differ from the actual product. Colors, textures, and other details may not be accurately represented in the images. Please refer to the product description and specifications for more information."
Best Bang for the Buck
What can I say. Harvey thought of everything with this saw! You don't get a crappy mitre gauge. Comes with a compass mitre gauge which is a nice touch. Easy to assemble and well made
Very Satisfied (so far)
I've only run a bit of wood through the tablesaw so far, but after assembly and a little fine tuning, I could not be happier with my purchase. If your in the market for new power tool, I would highly recommend Harvey! Treat yourself
"Love it …."
It's what I need and much more. Everything functional right out of the box with just some adjustments. It looks good and it feels good.
Good table saw
This is a very good table saw. Fence works really well. Plenty of power for the kind of work that I do. Very accurate once you get it set up.
Excellent product and stellar service department
I researched your product for quite a while trying to figure out who made the best product and decided to take a chance h with Harvey. I couldn't be happier with the product and the service. It is the most well-made and accurate table saw I have ever used.
ALPHA HW110LC-36P 10" 2HP Cabinet Table Saw
After investigating all the cabinet saws out there I decided to purchase this one. Absolutely one of the best decisions I've made! Once everything was setup I started using it. It is smooth, can handle all types of wood and does not bog down the 110 voltage. Customer service is fantastic too! My right phenolic table was damaged in shipping and was replaced very quickly. If you buy one I suggest two things. First, get it with the cast iron table for the right side. I wish I had because of the projects I do. Second, order the zero clearance insert with it. But even without those it is an excellent cabinet saw and you won't go wrong or regret the decision.
Quality Mindset = Quality Product
Recently retired and enthusiastically engaged in trim carpentry for my own home, I want to get out to my shop this morning, but I owe Mr. Xu and the good folks at Harvey the time to write this review.
I learned about Harvey table saws on YouTube as I studied different brands and their offerings. Beyond the various presenters--who were all positive--the woodworkers' comments were especially confirming of the positive reviews. And then the pricing for my ALPHA HW110LC-36P 10" 2HP seemed sensible in comparison. The overwhelming idea conveyed is that a quality mindset is present at Harvey not only in products but also service, and so I made my choice with confidence and anticipation of receiving my saw off the truck. The driver deserves a shout-out for his courtesy and professionalism.
My saw components arrived on a packet that was impressively packaged with half-inch corrugated cardboard shielding the contents. The parts themselves were boxed with care in smaller boxes at the core of the packet. In particular, the included miter gauge (MG-36) was presented in a package as beautiful as the tool itself. The whole unboxing experience was a joy and in marked contrast to the negative unboxing experiences of some commenters speaking of a particular rival brand.
Three months after that pallet arrived, the table saw is the center of my retirement man cave. COMPETENCE is the theme of the unit. I enjoyed assembling the saw, calibrating it, and polishing the whole thing, not just the table top. By the way, I did add the additional cast-iron table part. The composite table top was moved over to the right and fastened tightly after I drilled a couple of holes in each rail. Harvey could improve here by anticipating the use of the composite table part by including the needed holes. The combination blade that it came with isn't bad either, so I didn't toss it after I replaced it with a dedicated Freud 30 T ripping blade. Using proper technique and appropriate stock, I have not felt the need to use a thin blade. My Grizzly G0860 cyclone dust collector (1.5 HP) adds to the pleasure each time I make cuts on the table saw, and inspection inside the cabinet shows good design with an acceptable minimal amount of sawdust dust remaining. (I always let the Grizzly run for a time after making a cut.) Sometimes, if it is nearby, I attach my Rigid shop vac (with cyclone attachment) to the blade-guard unit for doubling the dust collection. As I swap out the safety-guard for thin rips, each time I appreciate Harvey's thoughtful including a riving knife for my safety. That whole process, by the way, is easy too.
And then the fence. I love the Master Rip T-Square Fence that came with my saw. It's as sturdy as can be and square to the miter grove and blades. (I'm proud of my accomplishment in getting the tape-measure down properly. The instructions are sufficient.) Calibrating the fence is a process that deserves a little time and is important to understanding your machine. Significantly, my Jessem Stock Guides are able to add to my safe operation as they attach easily and effectively to my HI-Lo fence. No need to drill into the fence! YouTube has several presentations on making a simple removable jig (using magnets) for the fence, and that jig-making was fun too. Those stock guides and a variety of push sticks make for safe operation of the saw. And so too does the on-off switch: On with my finger, off with a thigh bump. Don't forget to reinsert the safety pin.
So, have I succeeded in writing an advertisement? Perhaps, but that is as it should be for Harvey in my case. Everybody from those who sent my delivery notifications down to the person who sent me an extra bolt (for that composite table top) deserves a positive review. Thank you, Harvey. I am a proud owner.
Harvey has exceeded my expectations at every turn
I bought the ALPHA HW110LC-36P 10" 2HP Cabinet Table Saw right before Christmas (a sort of Christmas present to myself, I never indulge). Shipping did take a little while, but with the Black Friday sales, and the influx of shipments to all the carriers, it was understandable. I had a paramedic Table Saw from the early-mid 90s I believe and it was under powered, and had none of the current safety features available. In talking to some companies that do aftermarket/custom Upgrades, I I was going to end up spending hundreds if not $1000 to retrofit my old saw. I have four kids that are all wanting to help me from time to time, and that makes safety that much more important! When I started to look at a new saw, I started with Laguna. I was pretty sure I was going to go that route before I ever even started my research. It was beautiful, it had more power, and had a great reputation, and all the safety features! Of course SawStop was my goal, but it was price prohibitive, especially considering the cost of replacement cartridges. Somehow or another, while I was doing my research on the Laguna Table Saw's, I came across a YouTube video, comparing the Laguna to the Harvey and I was blown away! At first glance, it was beautiful, like the Laguna, and point for point, the Laguna just didn't Have all the features that the Harvey did. Especially at that price point! I decided to give them a try, and have never looked back! I have a wish list of many Harvey tools/BridgeCity tools at this point!
Assembly was relatively easy, the customer service is next to none! I had an electrical question right off the bat that they were happy to walk me through and help me solve. And then I had an issue with the belt tension. They immediately knew what the problem was, and walked me through a 30 sec fix. It happened to be user error during assembly! But they were so kind, they never made me feel dumb, and extremely patient. Calling Harvey customer service is like calling a friend and asking for help!
The saw itself is of course, beautiful! It has more than enough power to rip white oak, black, walnut, paduak, Purple Heart, and every other hard species I've thrown at it! I make furniture, cutting boards, kitchen, accessories, and anything else anybody wants! It has absolutely met and exceeded all of my expectations! Now I just need to get the router table insert!
Some of my favorite features are the miter gauge, the overhead and under table, dust collection, the blade, guard/riving, knife, and just how well-built the machine is. I have never had it bog down, I've never tripped it, and once I dialed in the fence and the blade, it has given me nothing but precision cuts! The miter gauge is absolutely second to none. I had all, but given up on miter gauges, as they are, either absolute junk, or extraordinarily overpriced for some thing you can effectively do yourself. But the ability to dial in precise measurements/angles in a matter of seconds is amazing! The miter gauge is reminiscent of the beautiful/high end, bridge, city tools! And it works just as well as it looks!
I would recommend this tool, and Harvey the brand to anyone interested in very high-quality/precision, woodworking tools! I have been nothing, but impressed, keep up the great work! I'll be looking for that Black Friday sale to upgrade more equipment!
Satisfied Harvey customer
From the initial contact with Harvey I was impressed with the people that answered the phone. When it finally came time to order my saw again I was impressed with the help I received. When the saw finally got here and it didn't take very long, I was very impressed with the quality of workmanship. I've only had the saw a couple of months so I haven't used it a lot in my small shop. But I've got a couple of projects in mind that I think the saw is going to perform wonderfully on. And I can't wait to use the miter gauge. I think that the price for the quality receive is outstanding ,and I am very happy with my purchase.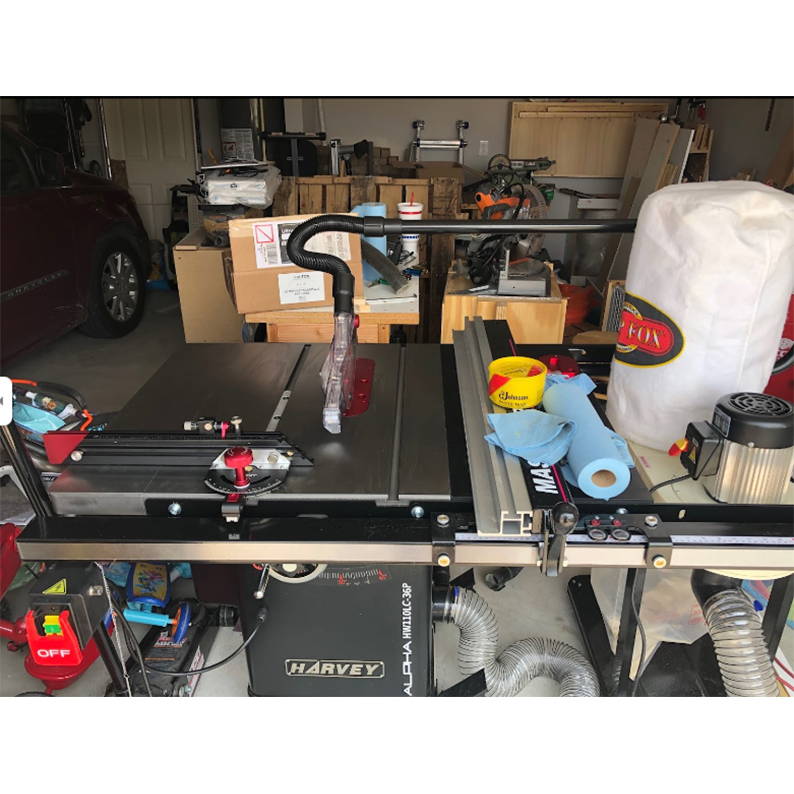 I bought a new Alpha HW110LC-36P from Harvey during the father's day sale. I was about to move and the even delayed shipping it to my new address until we officially owned the home. The whole process end to end was fantastic. Their customer service is prompt and incredibly helpful. The saw is AMAZING and I can't wait to start on all the cabinets and beds my wife is expecting me to make. Pardon the mess in the picture, I just moved in 😁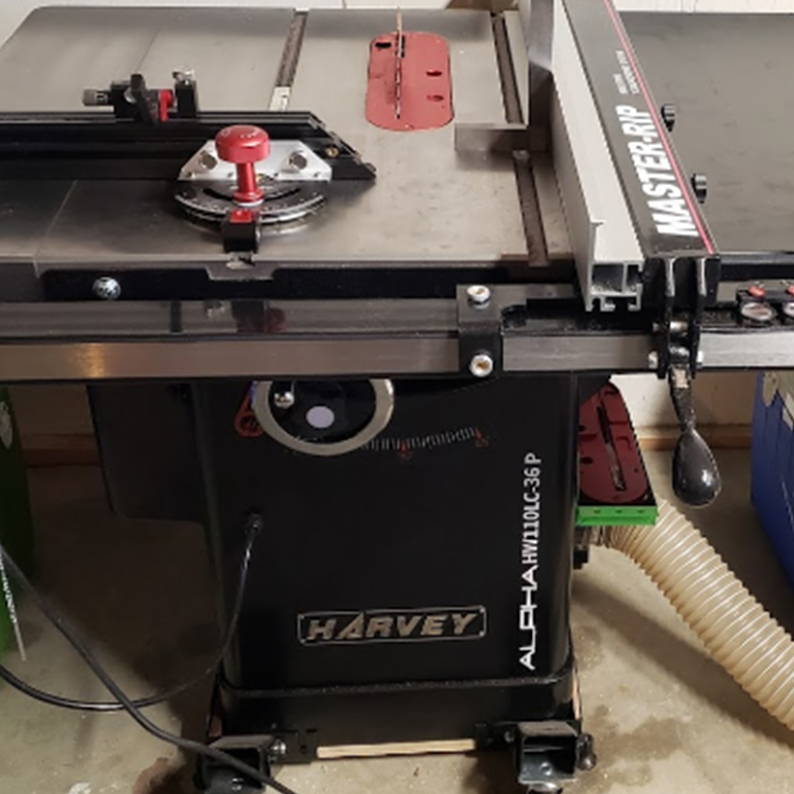 10" Alpha model HW 110LC-36. I recently purchased this table saw after researching all the top brands and realizing Laguna, Shop Fox, Delta, and Grizzly were all on backorder. I took a chance on Harvey and I am so happy I did, because this table saw it top notch quality for the price. Once I got ghe saw unpacked I realized that the MG-36 miter gauge was not in the boxes. I called customer service and they promptly sent me the missing miter gauge. Customer service is top notch. If you are in the market for a really nice table saw that may not have the brand recognition of the other major brands I cannot recommend Harvey Woodworking enough.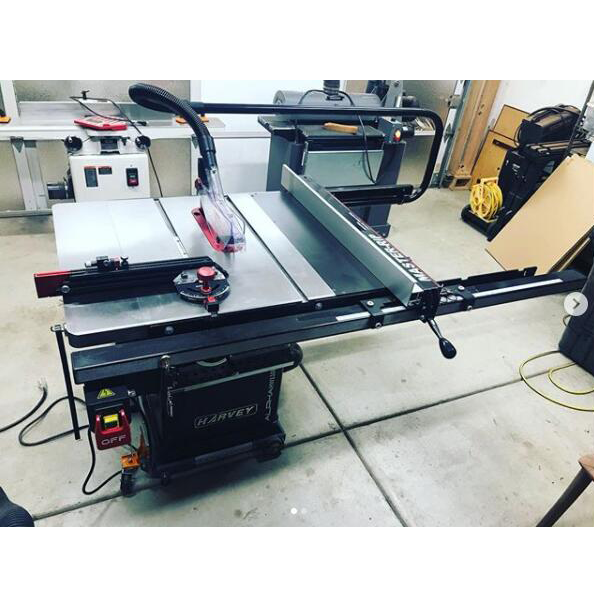 Thank you @harveywoodworking for correcting my order and sending me the missing miter gauge. In all transparency to those that have been following, it was difficult getting a response from you, but once I did, I had great service from Rayson. Thanks for going above and beyond to make things right. This saw was easy to assemble, well packaged, and I'm finally to the point where I can start putting some miles on it. Due to a lack of time on my part, I haven't had a chance to run any stock through, but if it operates like it looks to be built, than it should be a solid machine well worth the money.
@Retired Firefighter (Rich)
After a lot of research and comparing table saws I decided to purchase a from Harvey in the fall of 2020. With all of the pandemic issues it took awhile to ship cross country to my home by Harvey's customer service was there all along keeping me updated. Flash forward to a week ago. My saw would not run. A call to Harvey and I was talking with Danny after only a couple rings of the phone. I describe what was happening and he confirmed my suspicion that the switch had gone bad. This was late on a Friday afternoon west coast time and Danny said they would get a new switch out to me right away. Monday rolled around and I got a call from customer service letting me know the switch shipped. That call was followed up by emails and a text message. The switch arrived a day ahead of schedule and I installed it a couple days later due to other time commitments. It fixed the problem. In my opinion, customer service is top notch at Harvey.
Have finally gotten the saw set up and running! Everything suggests I made a great choice. Greatly appreciated the quick response to questions and for replacement parts that were thought to have been lost in shipment. Got the second set of fence rails about the time the original ones showed up! Thank you for the great service!
First and foremost, Samantha was awesome to work with. She actually answered the phone when i called! Product knowledgeable and professional all the way. She even helped me with an upgrade on the saw i ordered and it was shipped right away. Very satisfied with my experience and plan on posting an unboxing and assembly video to make others aware of how high the quality is of Harvey tools.
Harvey is top notch! They will call you back and send a follow up email to verify! I got my saw at an amazing price for what I got! Harvey is worth the money and they are definitely going to be seeing more mine😁 dont worry if you are thinking about buying, do it and be patient! More than likely they already made a piece of equipment you already own in your shop now!
Called because I thought my table saw was missing some bolts. Customer Service answered on first ring (by a human), and was extremely helpful. Never questioned that I didn't receive parts, just verified what I was missing, walked through everything to insure I had everything else needed to assemble the saw and said the missing parts would be shipped first thing in the morning. EXCELLENT SERVICE! Had to call back when I found said parts and we had a good laugh. Outstanding! I believe the service persons name was Hung Nguyen. He was Great and I will do more business with Harvey Industries because of this level of service, and the tool is great as well.
I am so glad that I stumbled across Harvey Woodworking in my search for a cabinet table saw. I love the saw and the price/value. Amazing people to work with, however, be patient as they are building the business and growing faster than imagined. They will call you back, answer your email, and be able to answer all of your questions.
If the saw performance is as good as the support staff, I will be very happy 😊. I have heard all good things about this company so I am eager to receive and start using this equipment!
Like
Bought a 4HP Alpha Table Saw from Harvey back in November. Very happy thus far. I had a few technical questions before buying, and a gentleman (first name Hung) gave me a call back with the answers. Mr. Rayson assisted me with the order. Both were quite helpful. Overall customer service was fantastic. If I'm in the market again for an item they manufacture, I will definitely be giving Harvey Industries my consideration.
Bought a new Table Saw from Harvey:
Excellent experience, very friendly customer service team, seems like a company that really wants to provide a great product at an affordable price!
Excellent Customer Service and REALLY, REALLY, impressive products!!! I was recently in the market for a new table saw and discovered the company via an instagram post from an influential and very seasoned woodworker. I wasn't familiar with the company, but after a little research, I discovered that they've been around since 1999 and only recently started selling their saws directly in North America (Important note: For the past 15 years they've been the supplier of saws and machinery for many of the big name US Brands, so this isn't their first Rodeo so to speak). I had a question about one of their saws so I decided to send them an email, and they responded extremely promptly. I had a barrage of additional questions which were all answered courteously and in great detail. This type of service and attention is severely lacking from many of the other brands...Trust me, I reached out to several other manufactures trying to find out more about the table saws they sell for comparison, and in several cases, after a weeks' time, I'm still awaiting a response. With this formula of quality products, priced to deliver incredible value, and a customer service/product support team which actually listens and cares about existing and potential consumers of their products, they have no choice but to be an absolute success! Thank you Harvey Woodworking!!!