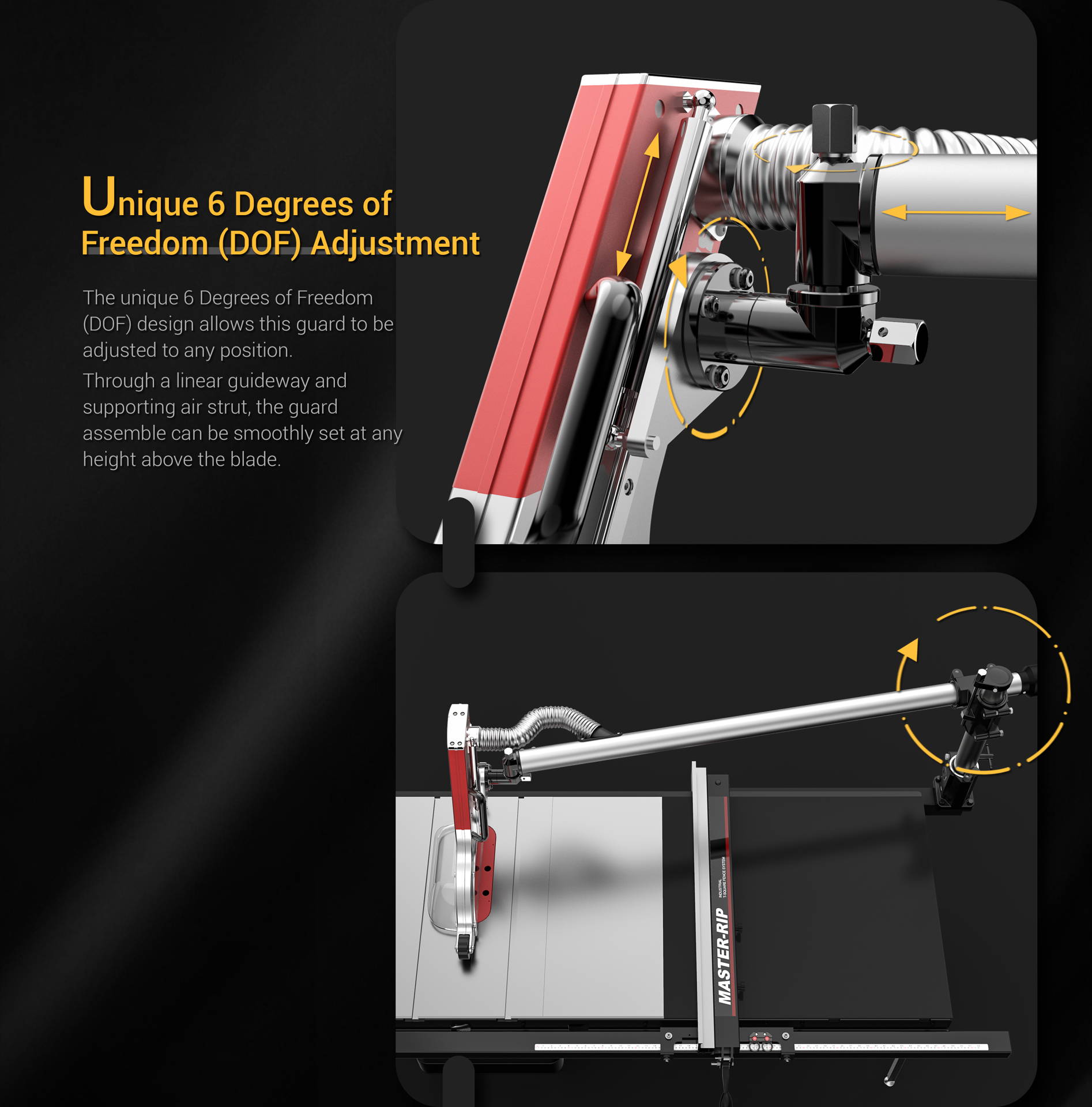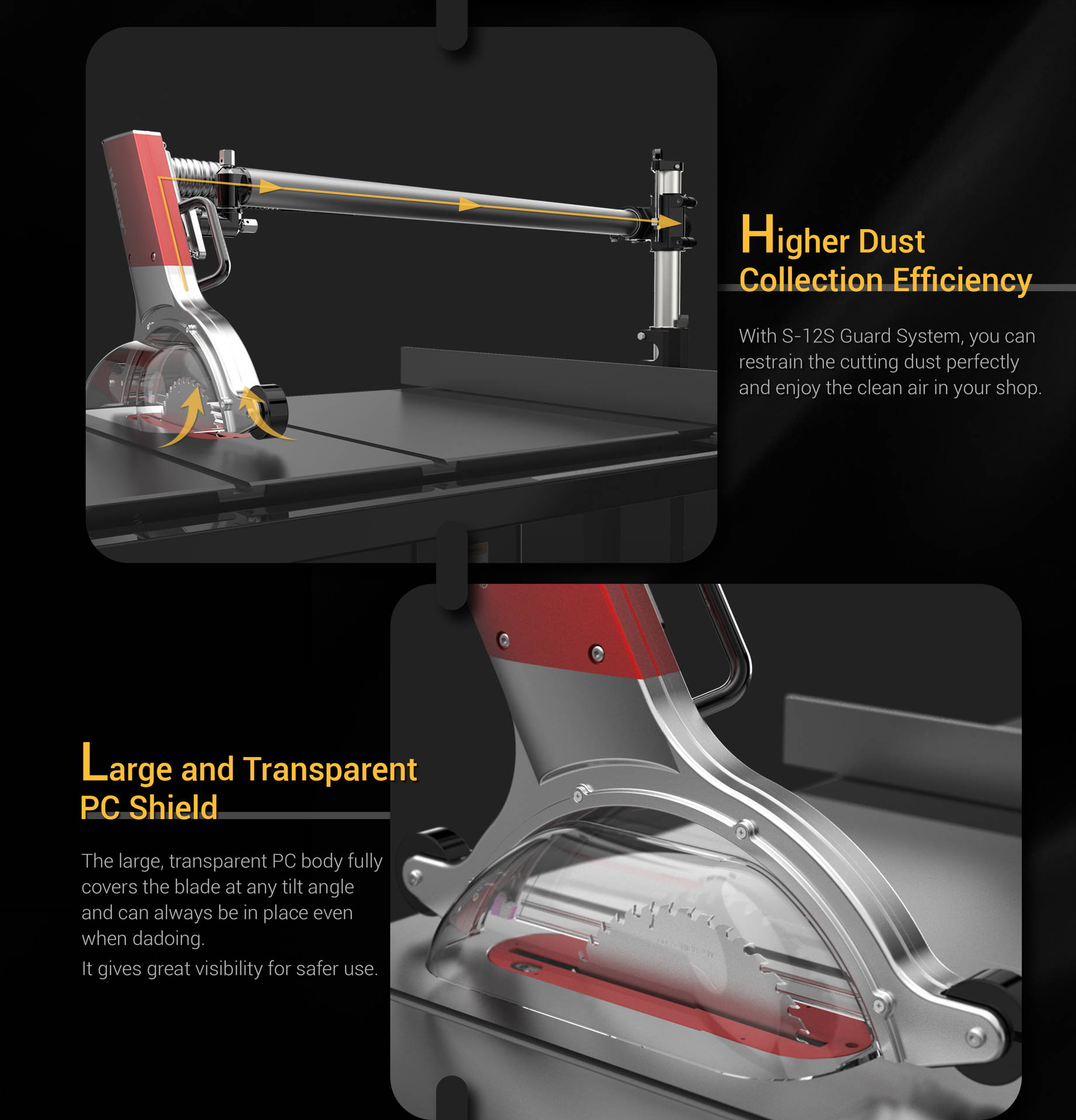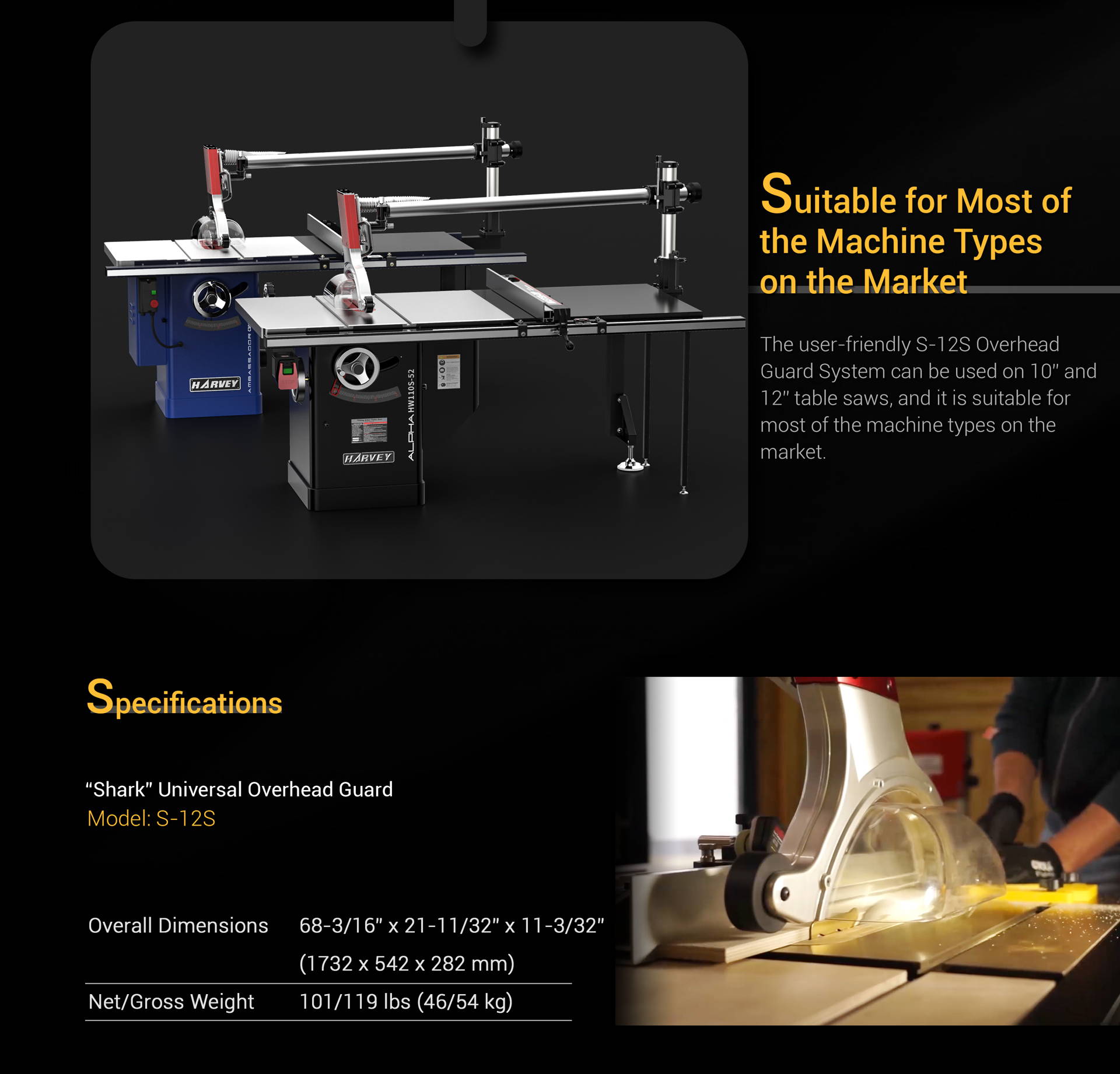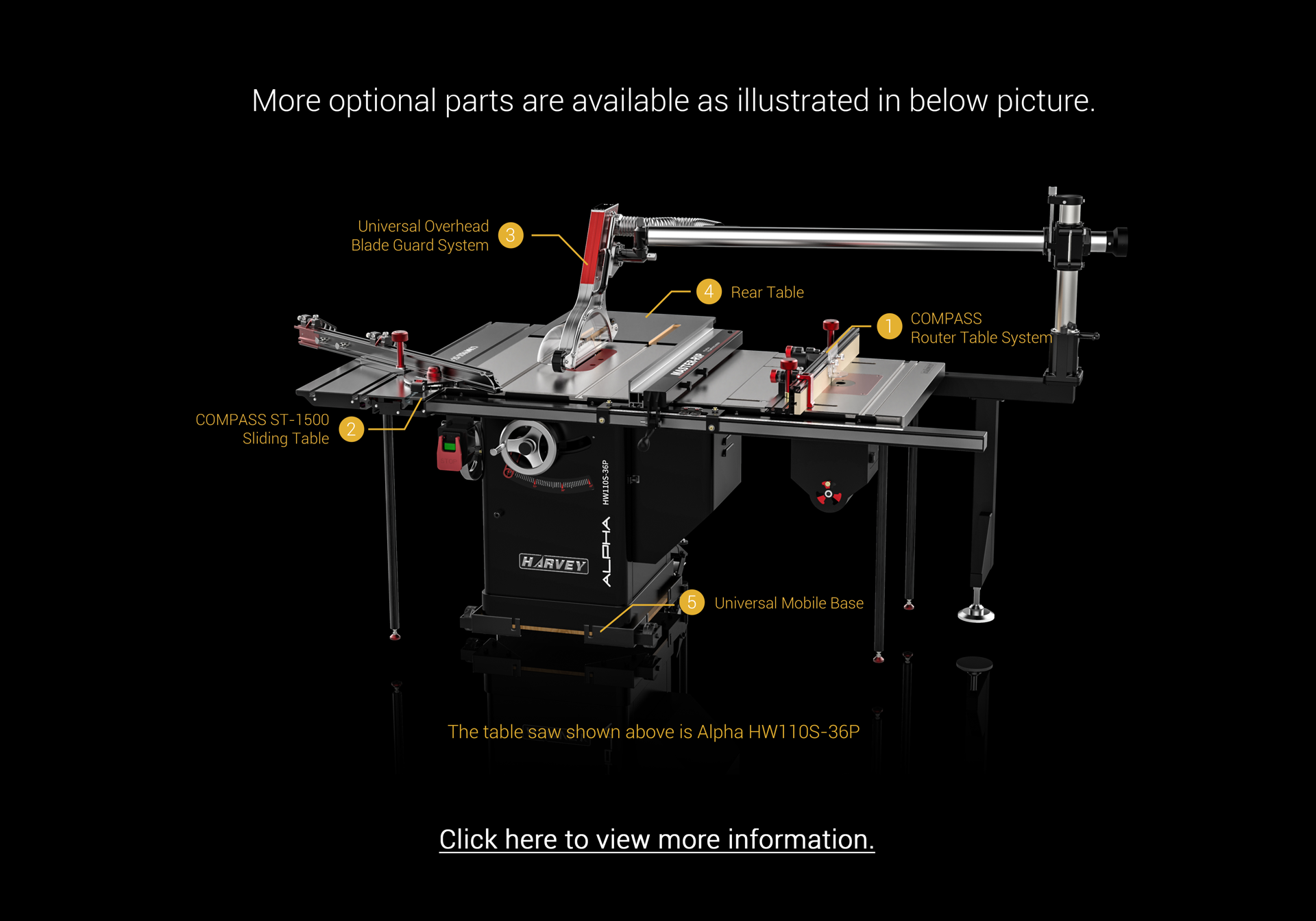 "Some images on this page are computer-generated representations of the product and may differ from the actual product. Colors, textures, and other details may not be accurately represented in the images. Please refer to the product description and specifications for more information."
Shark S-12S
The system is well made. The installation and set-up instructions could be improved. Overall very satisfied with this purchase. I do wood working as a hobby, not a professional woodworker.
Great for dust collection and safety
The SHARK S-12S is a sturdy and impressive tool that effectively reduces dust accumulation. Its swiveling feature and movable guard unit make it user-friendly, although the frame and wheel may limit visibility under the dust shroud. However, this is not a deal-breaker, as you can adjust to viewing from the side of the transparent shield. Speaking of the shield, it has saved me during one of my projects when a kickback occurred while cutting maple. The Shark S-12S took the brunt of it, and I wasn't injured. Upon close inspection, there was no noticeable damage to the Shark S-12S from the kickback.
I have an older 2hp dust collector that efficiently handles the dust produced by my table saw. However, I hope to upgrade to the Harvey GYRO AIR G-700 someday to complement the Shark S-12S system.
I also own a Harvey Alpha Table Saw equipped with a 32" INCRA TS-LS Rip Fence System. To mount the Shark S-12S onto the fence, I had to devise a secure and functional mounting solution that did not require drilling into the Incra. Fortunately, I found an alternative solution that did not compromise the integrity of the Incra.
Despite its limitations, the Shark S-12S is an excellent investment that outperforms the original dust guard. It reduces the amount of dust in the air and protects against kickbacks, making it a worthwhile purchase.