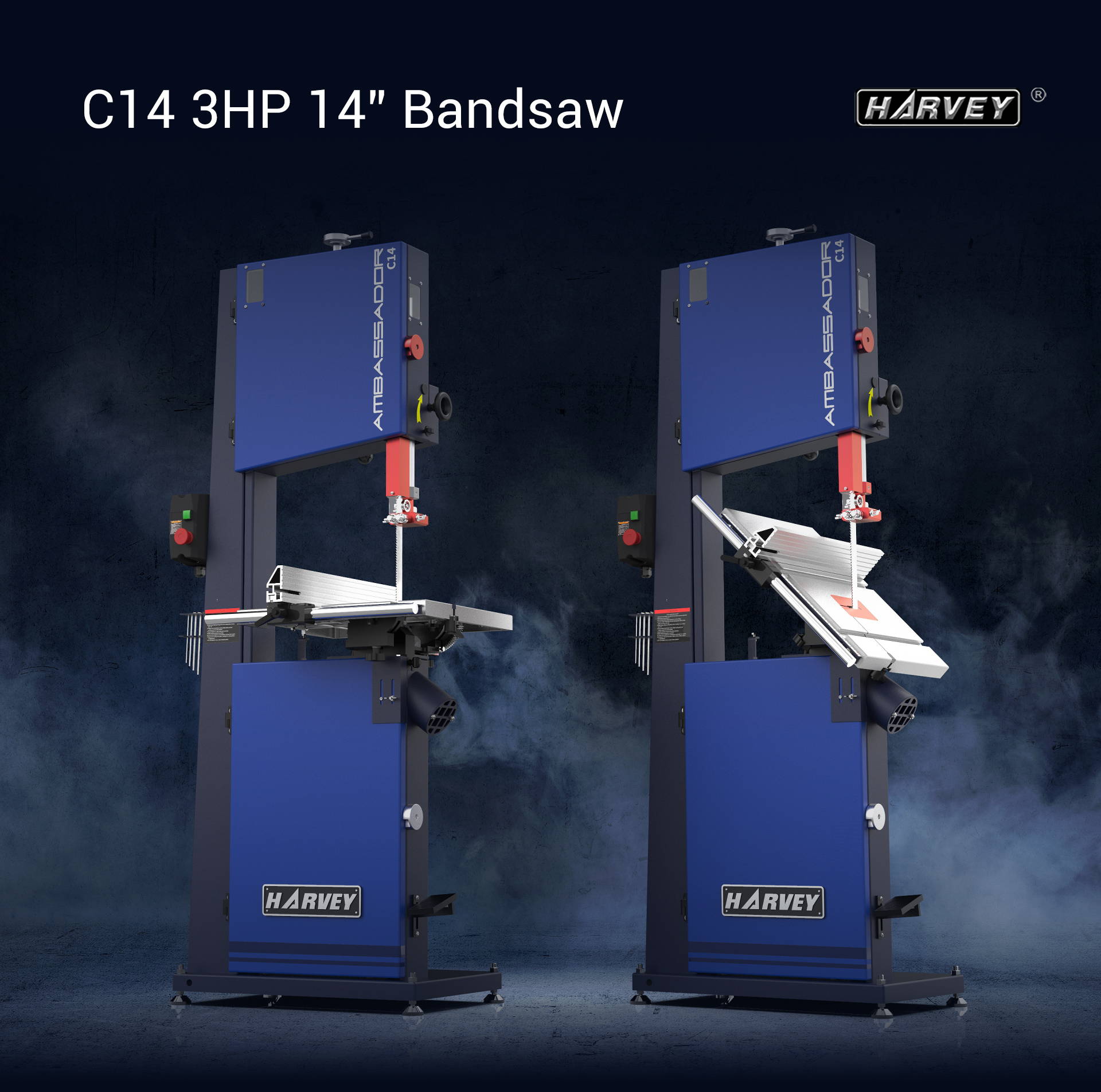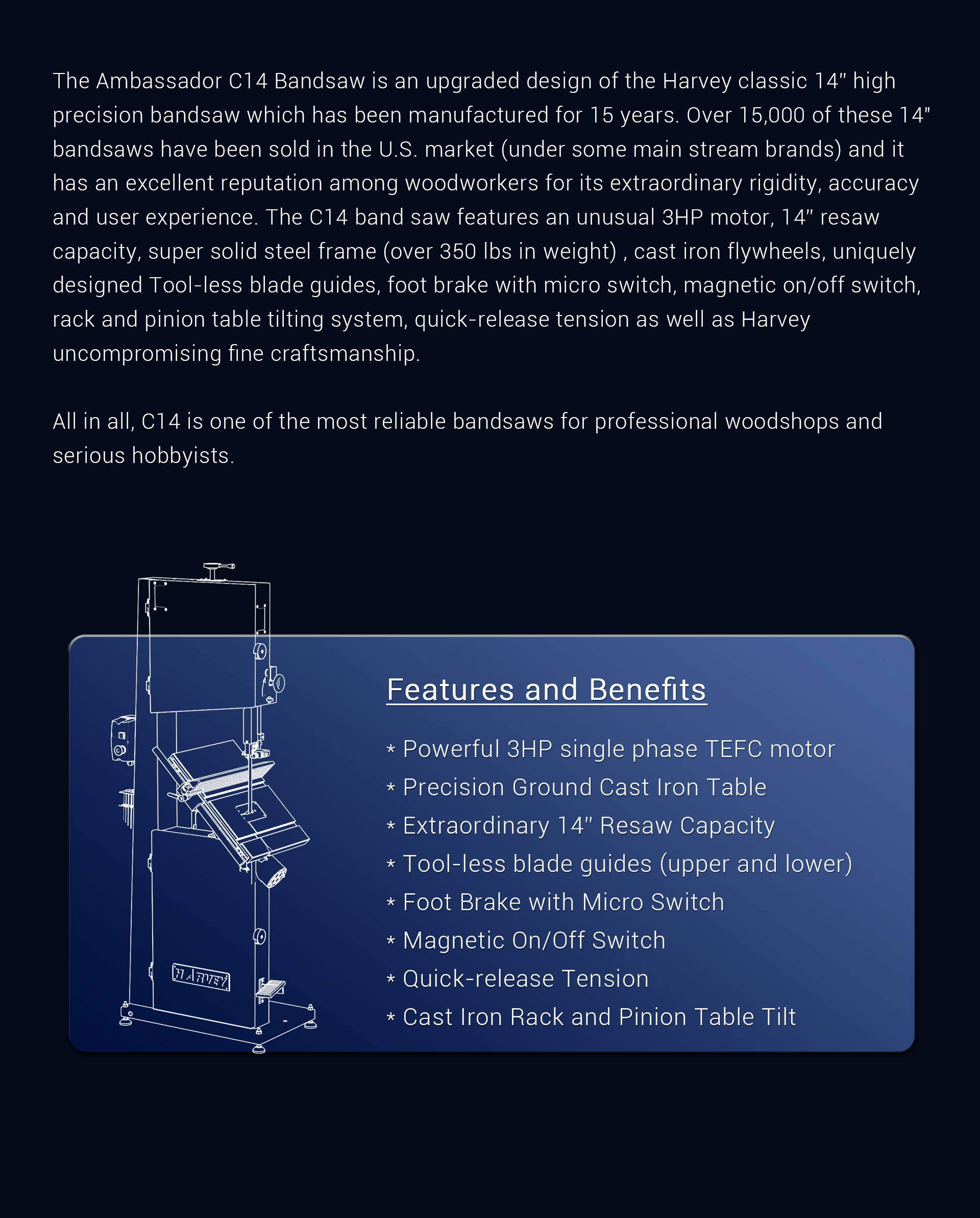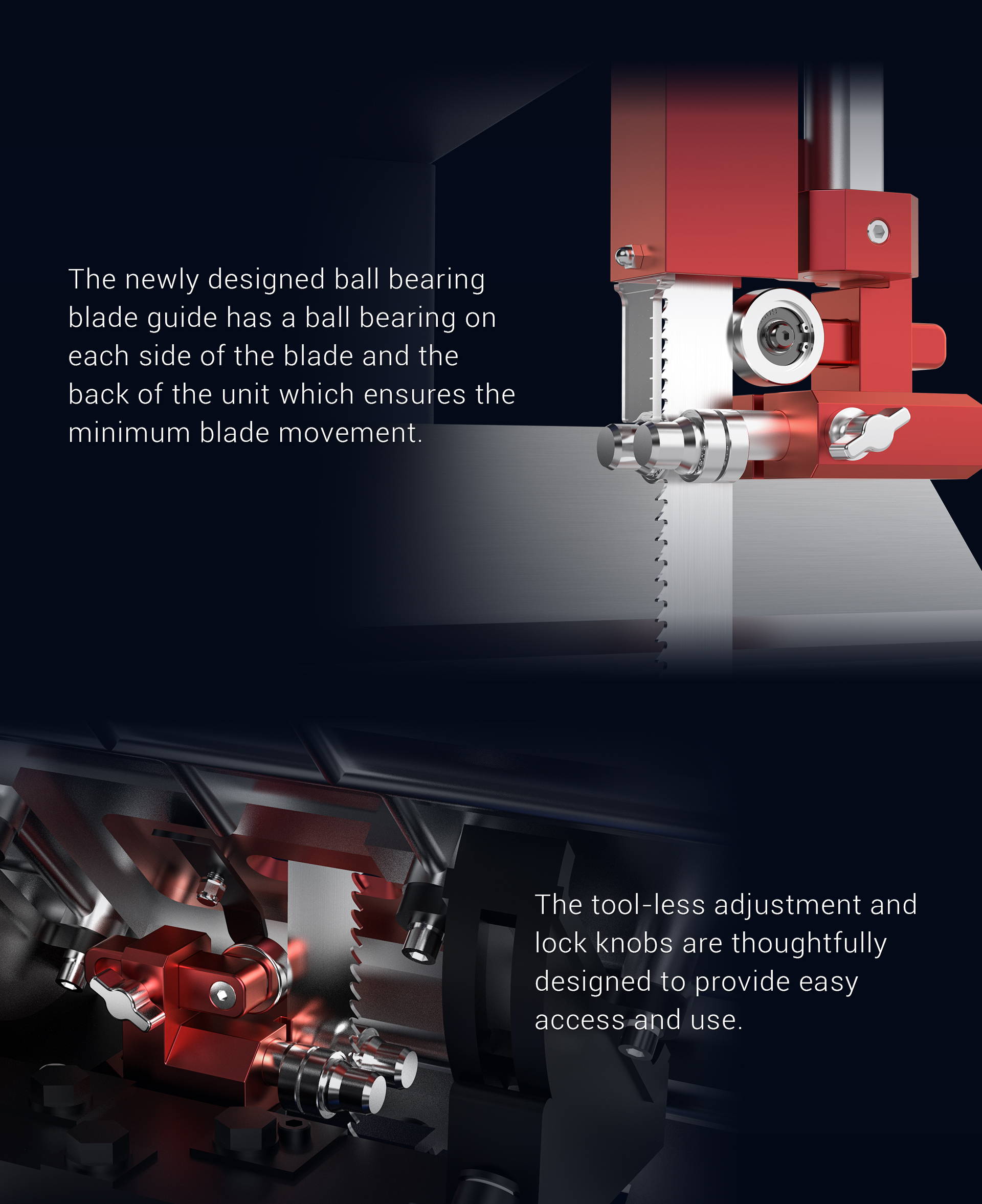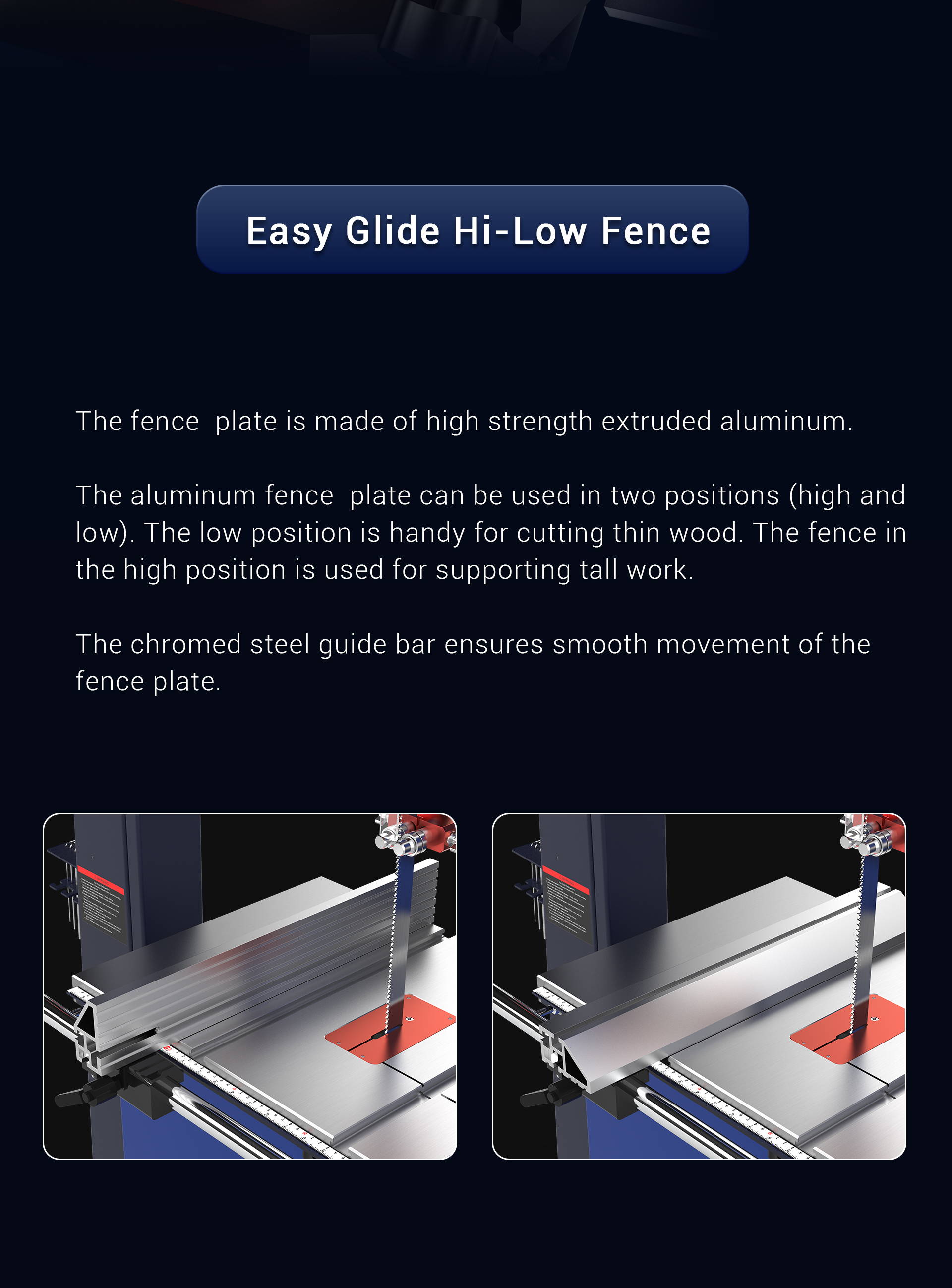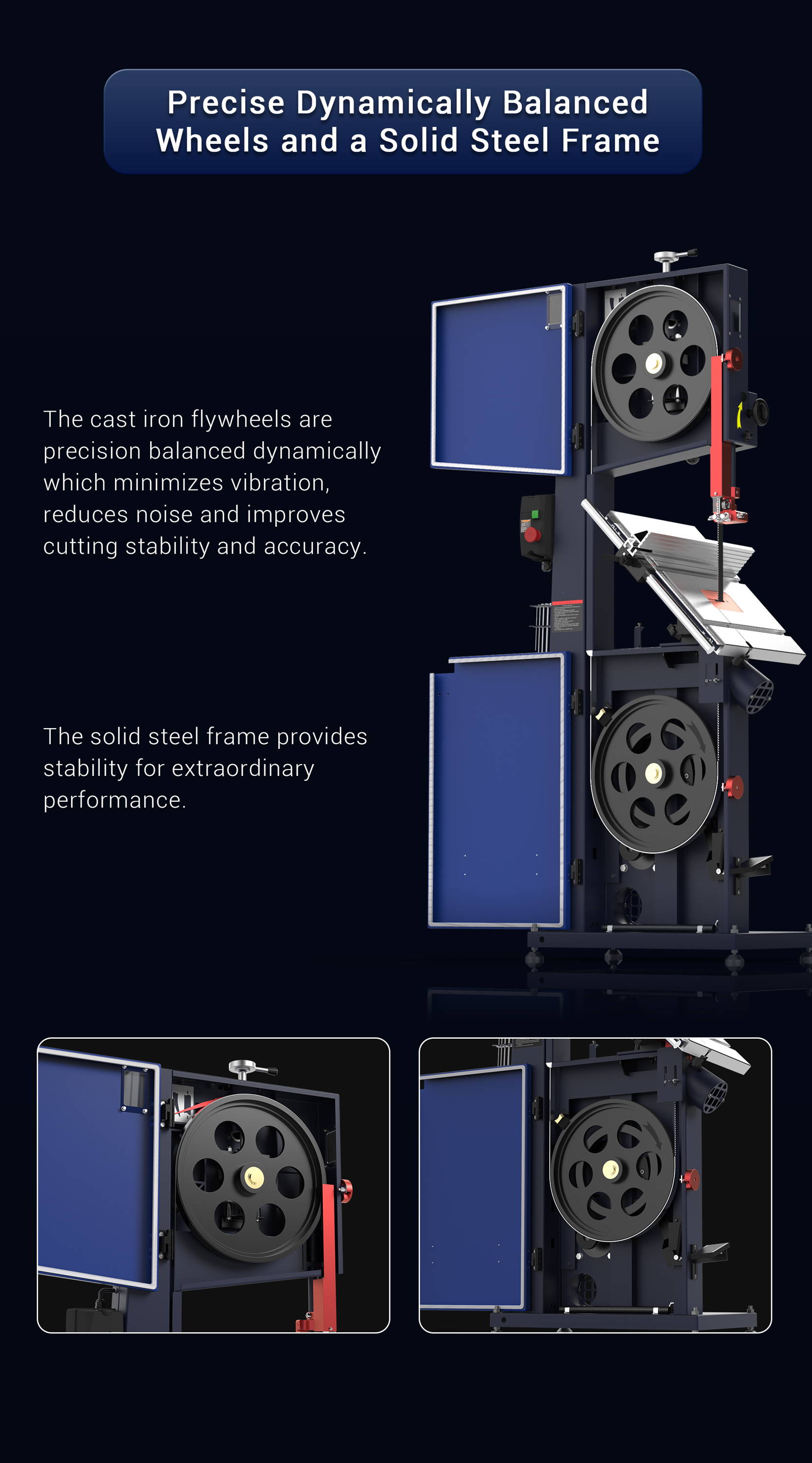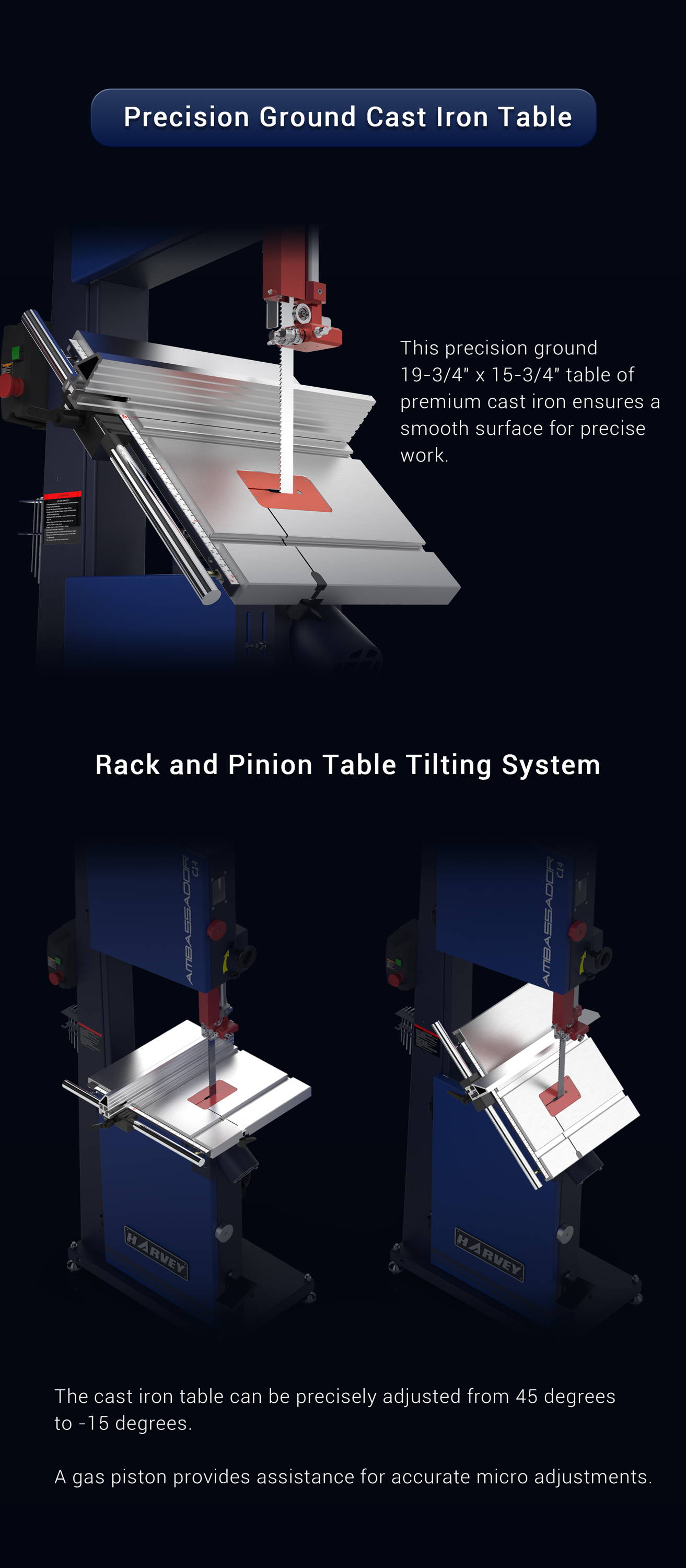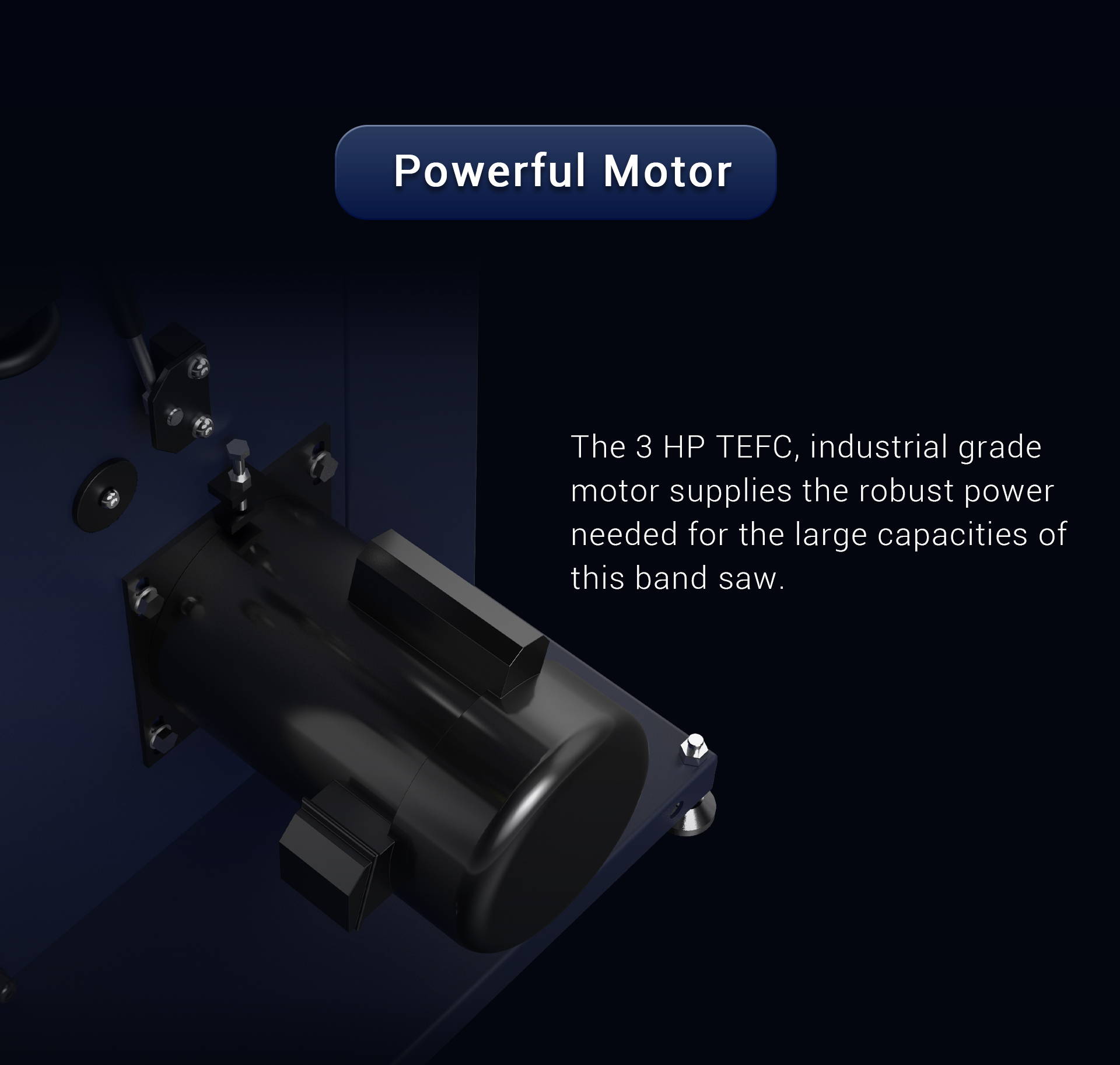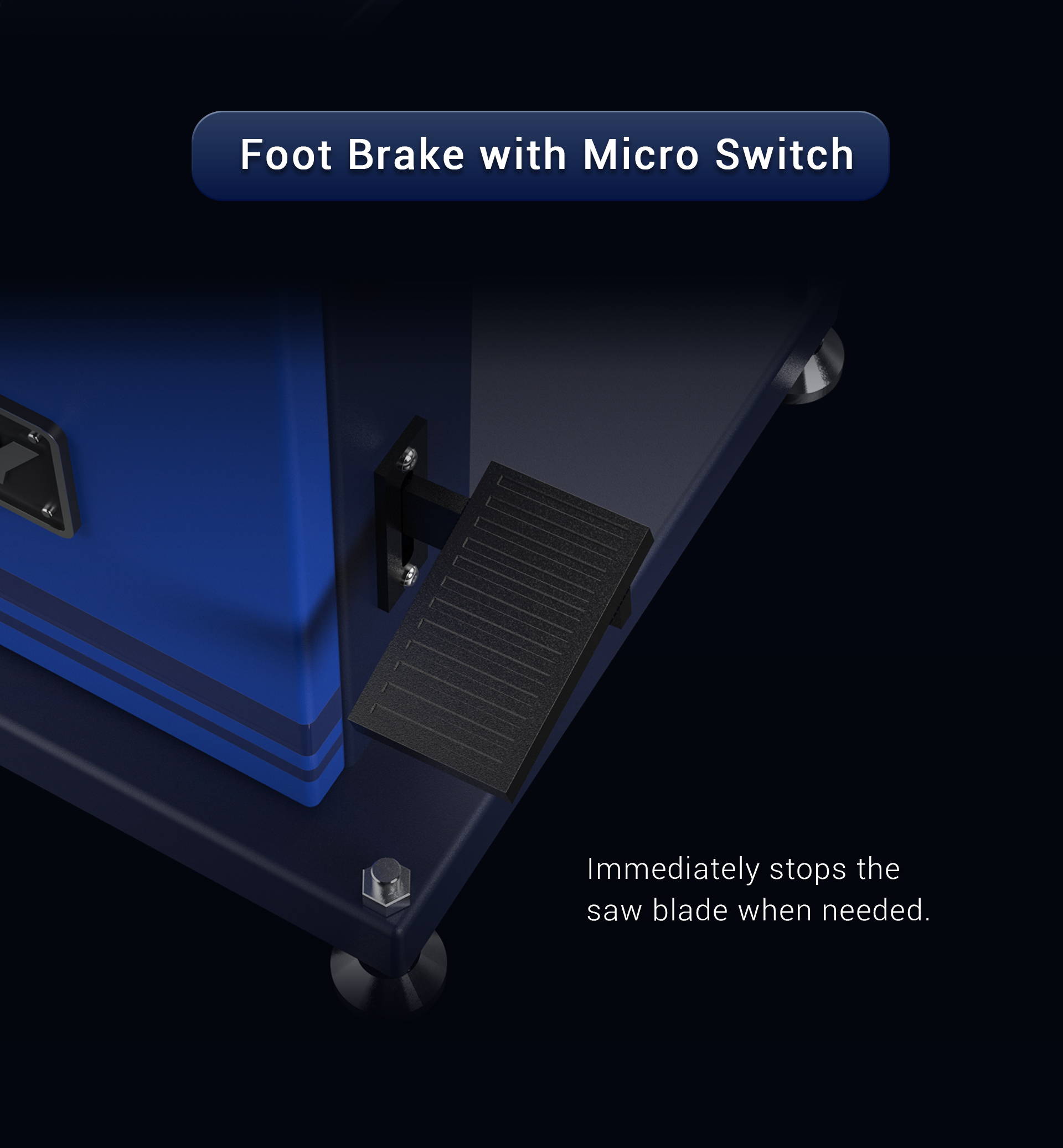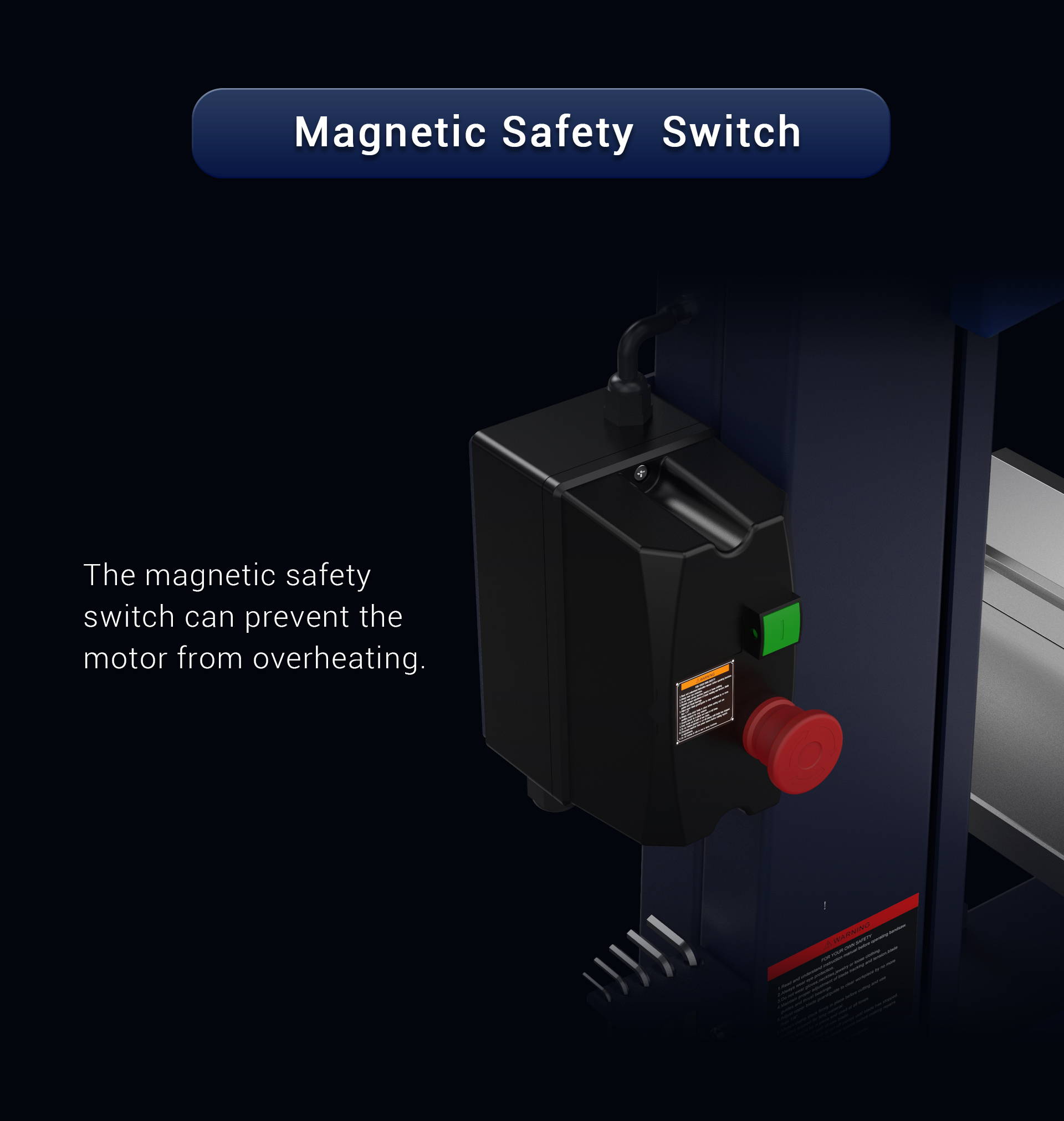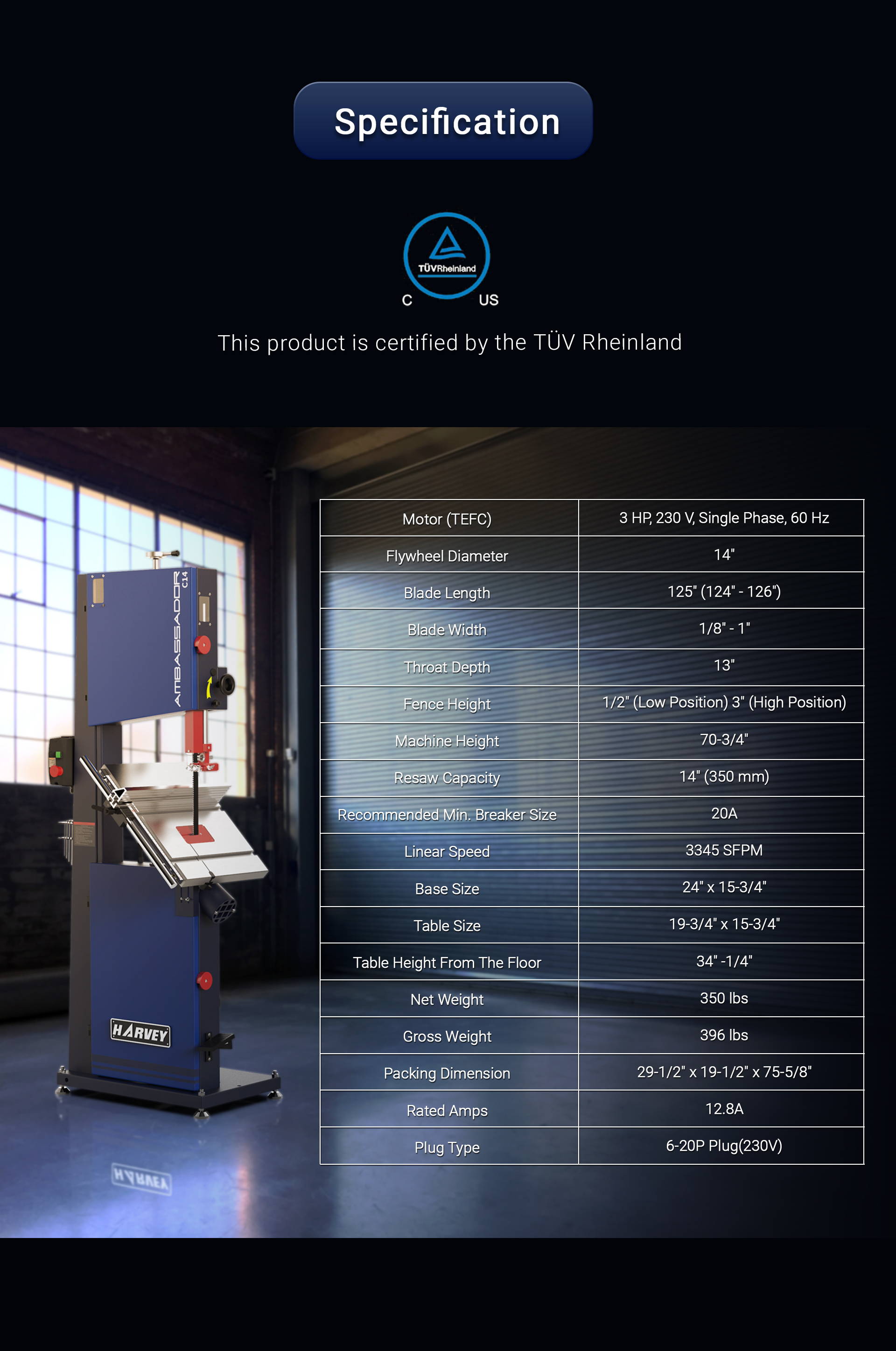 "Some images on this page are computer-generated representations of the product and may differ from the actual product. Colors, textures, and other details may not be accurately represented in the images. Please refer to the product description and specifications for more information."
AMBASSADOR C14 3HP 14" Band Saw
Bandsaw
The bandsaw was easy to set up and use. I will enjoy this for many years to come I hope.
Harvey 14 inch bandsaw
This is a great saw. Powerful 220 volt and easy to change the blade. The guides are also easy to adjust. I'm very happy with this upgrade.
Excellent Band Saw
The Ambassador is exactly what I needed. At 3hp, it has not failed to do any resaw job I've thrown at it. This saw was easy to assemble and set-up and blade changes are pretty simple. I am extremely happy with my purchase.
Quality saw!
Quality saw at a great price! I did research and chose this brand. Extremely happy with this purchase. Customer service is very good.
AMBASSADOR C14 3HP 14" Band Saw
Very solid machine and very well packaged. This is my first bandsaw purchase so I was a bit apprehensive about adjusting, and setting up the machine. As I went through the operating manual, some steps were a bit vague. For example, the blade installation/removal steps made no mention about removing the upper and lower blade guards. Perhaps they assumed the purchaser would have already know this. In the end, no worries!! I figured it out and got it installed and adjusted just right.
Sometimes you just have to roll up your sleeves and jump in! I'd definitely recommend this machine.
Awesome machine
After doing a lot of research and saving, I decided to go with Harvey. I waited for a sale and have no regrets. This saw has power, is accurate, and has a great fence. Super easy to set up. Thanks for a great product!
AMBASSADOR C14 BANDSAW
Great machine. Delivered well packaged and protected. Set up was very easy and quick. Cuts are accurate and the saw has plenty of power. The feature I like the best is the power off switch on the foot pedal, as well as the blade stop brake on continued pressure of the pedal. Great safety feature! Only negative I can see so far is that the dust collection is marginal.
High Quality
Found out about Harvey through Youtube and I am very satisfied with the quality of this bandsaw.
At first, I was concerned about the delivery, but I am happy to say that everything went well. Communication with freight and Harvey was excellent.
I've had this saw for about 6 months so far, and it works great. I think what made this saw stand out for me was the ease of setting up the blade. The bearings are easy to access and intuitive to adjust. There are viewing windows conveniently placed to make blade tracking adjustments very quick.
Overall, this is a bandsaw that will do what you need and last over a lifetime.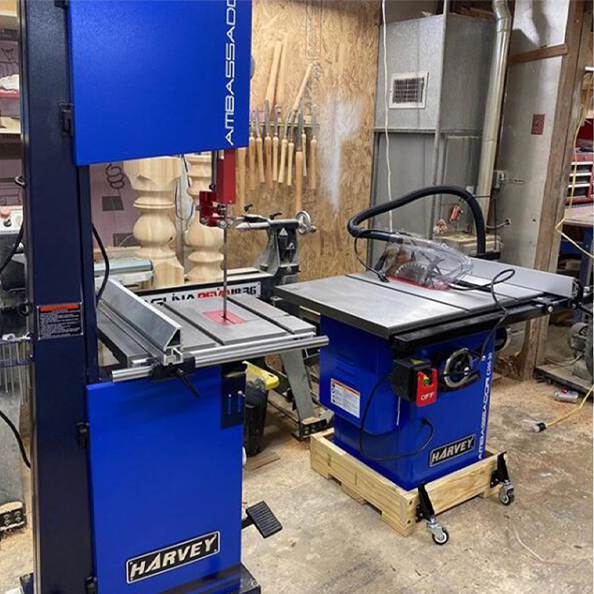 New tools in the shop. @harveywoodworking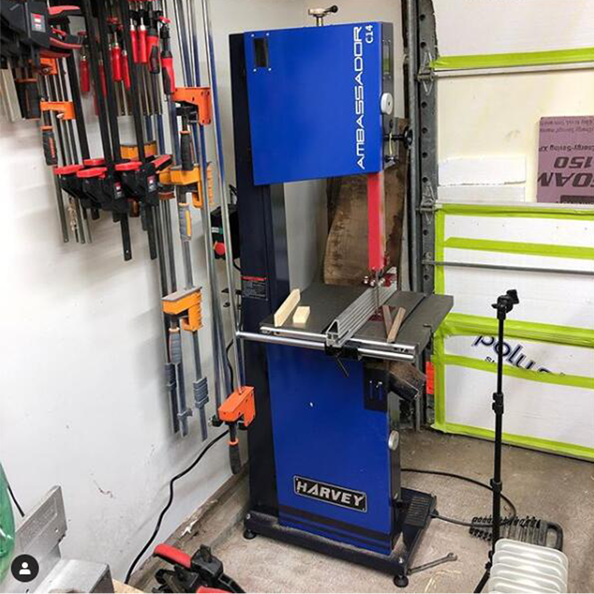 If you haven't seen my stories recently I upgraded and picked up a bandsaw from @harveywoodworking and man is it nice!.Pumped to add a bandsaw to my workflow!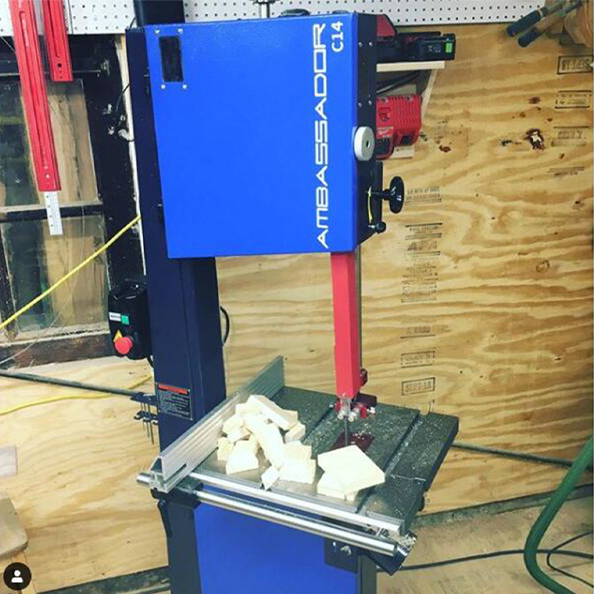 New year, new bandsaw. Got it all dialed in so I can really test it. Impressed so far.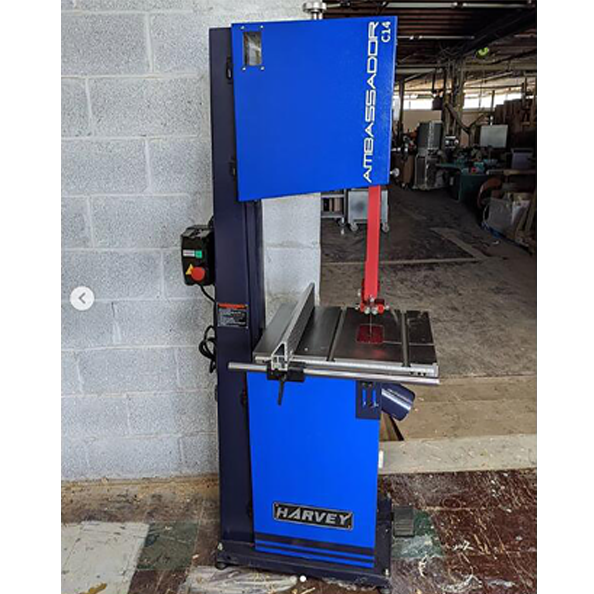 Alright check out who finally made it to the shop, it's @harveywoodworking bandsaw. We just have to run power to it inorder to find out if I assembled it right.
I recently purchased the Harvey C14 Bandsaw. The first delivery had fallen over on its side before arrival and I refused to accept it. Harvey shipped a new unit out promptly. Their customer service is superior to many companies I've dealt with. I had some questions and suggestions regarding the set-up of this saw and they responded quickly, clearly, and with respect for my opinions (and a couple of oversights on my part). The saw itself is high quality construction, easy to set up (make sure you have someone to help with assembly), and easy to adjust/maintain. I'm glad I purchased a 3HP model for re-sawing hardwoods. I will definitely do business with Harvey Industries again (dreaming of the 2 stage dust collection system) and will recommend Harvey products to my friends.