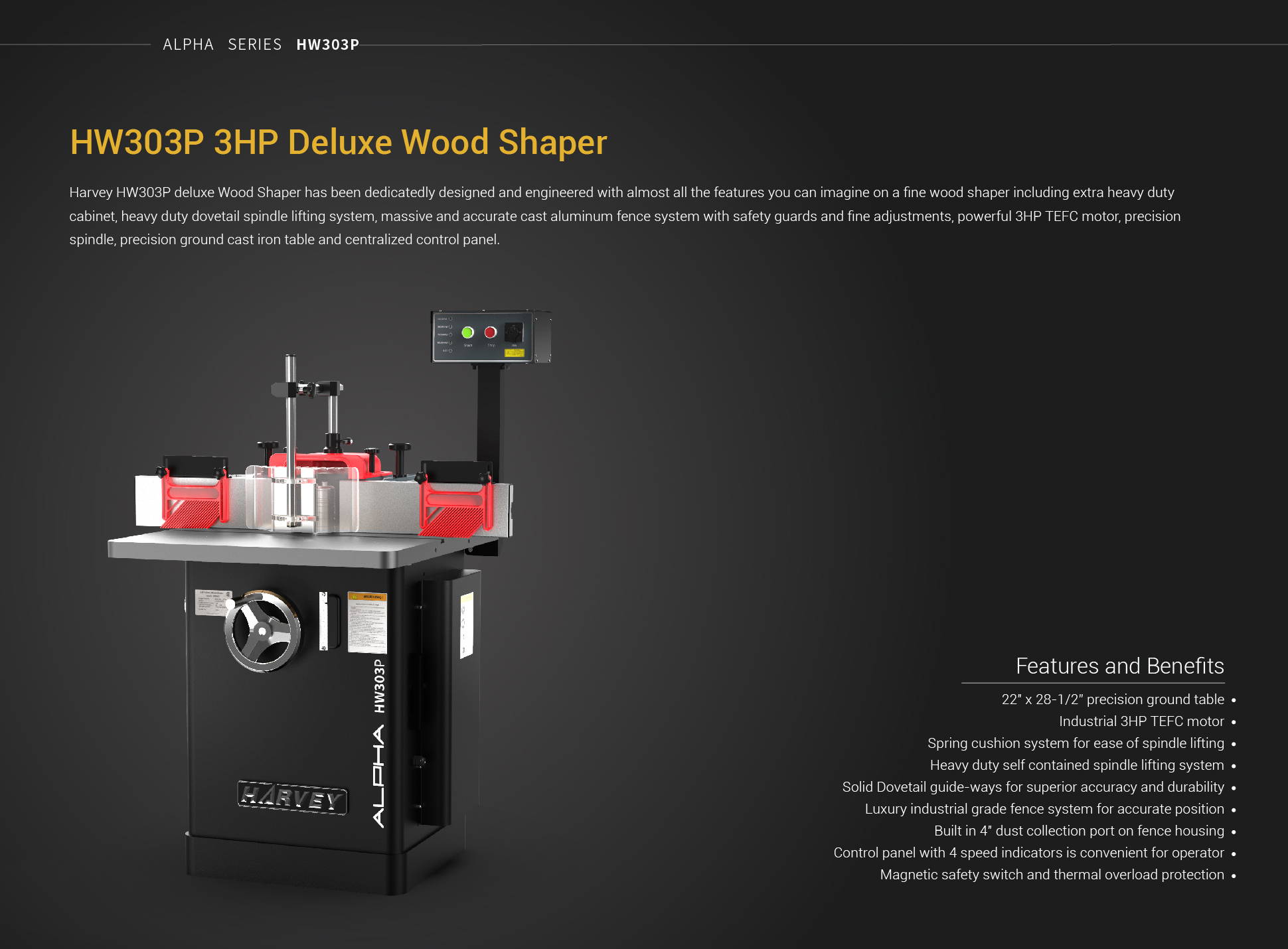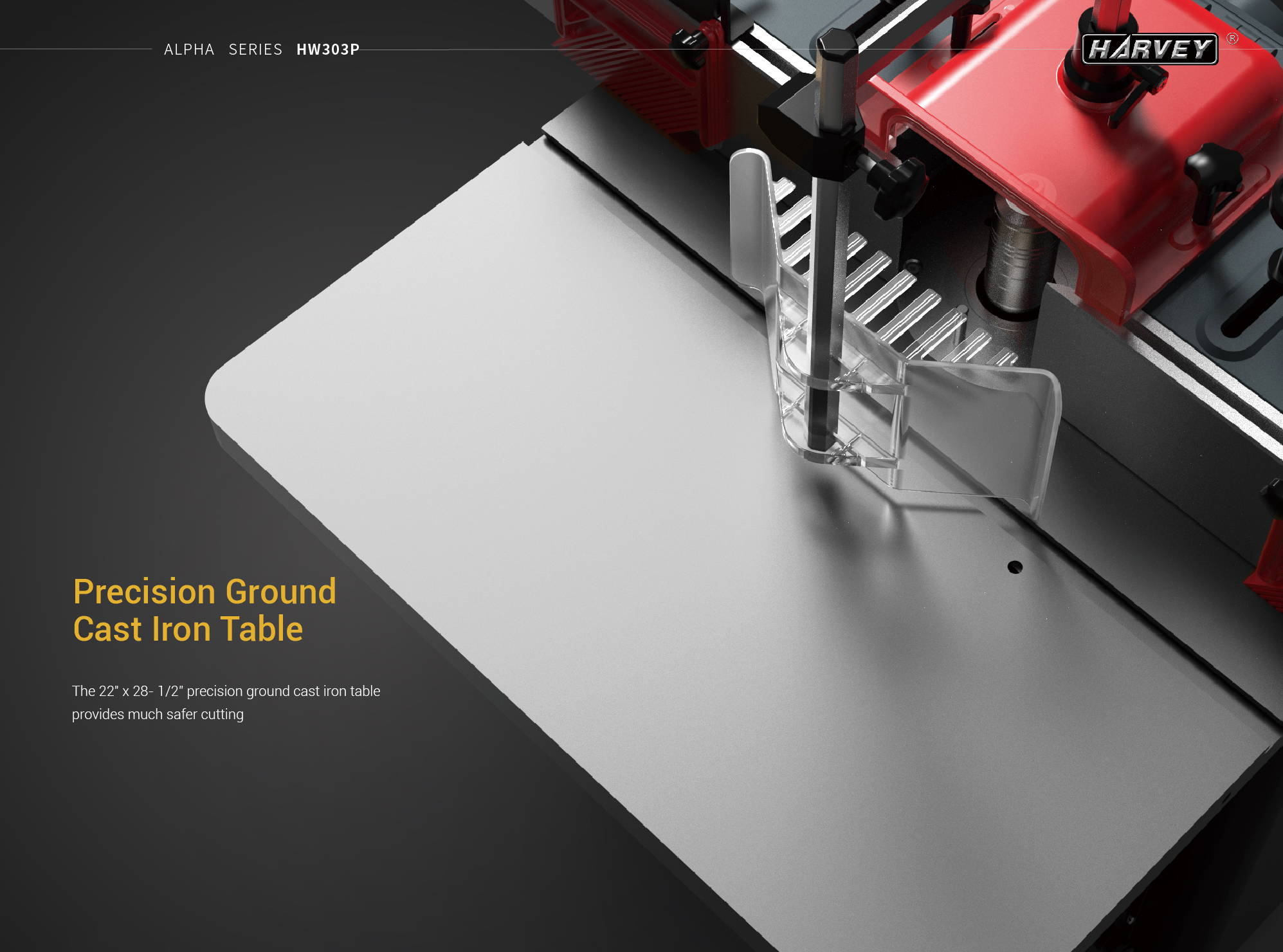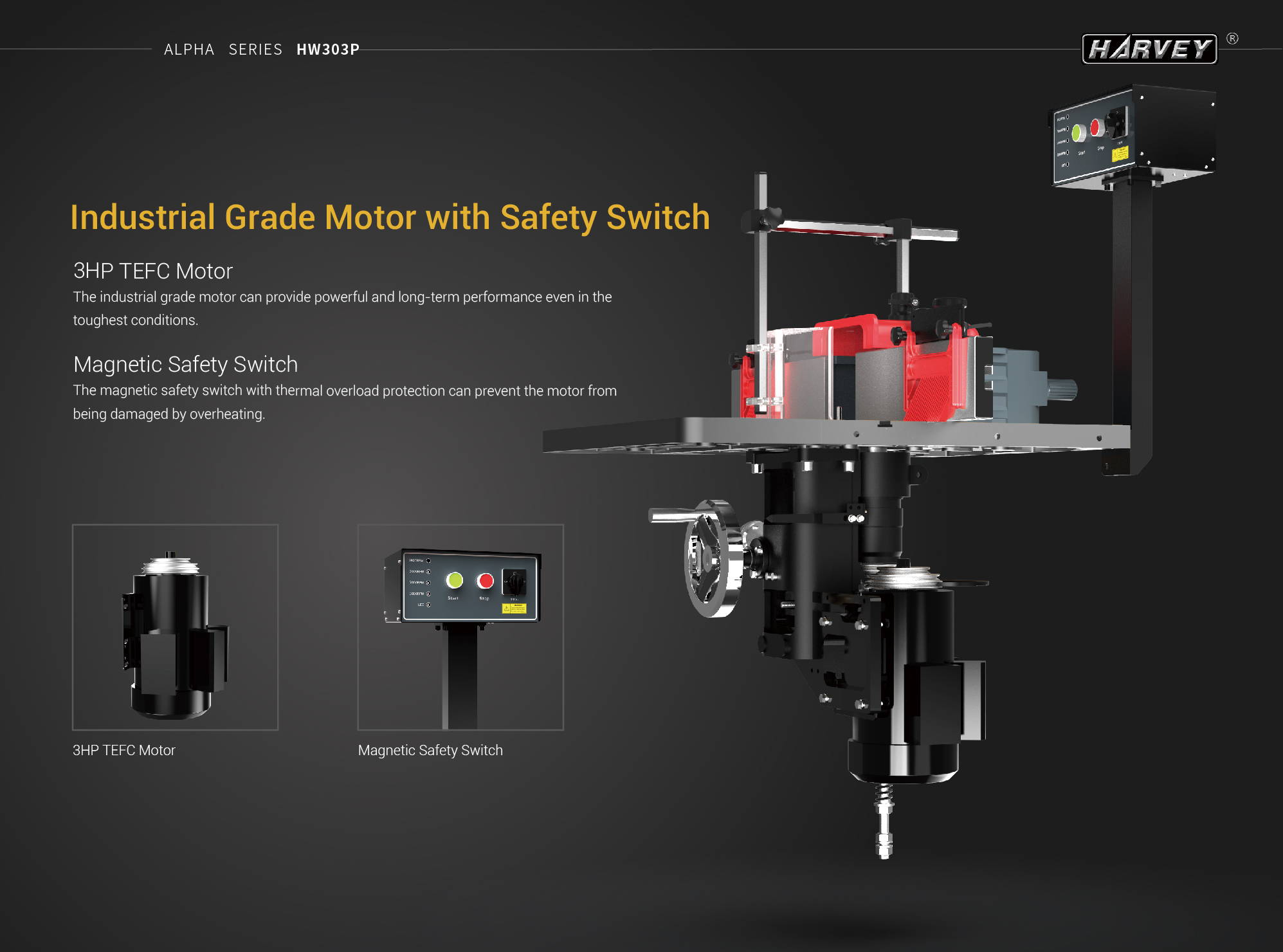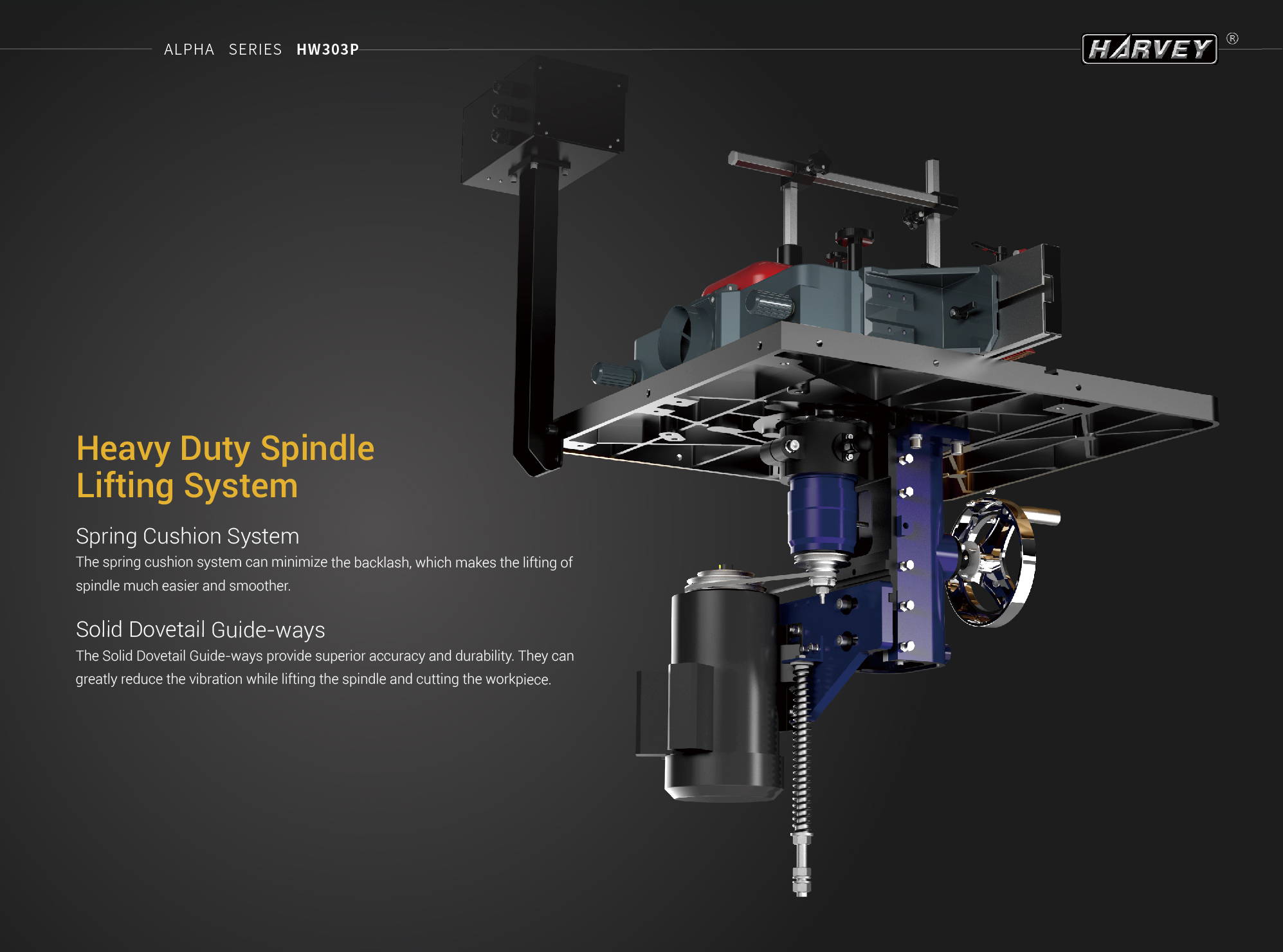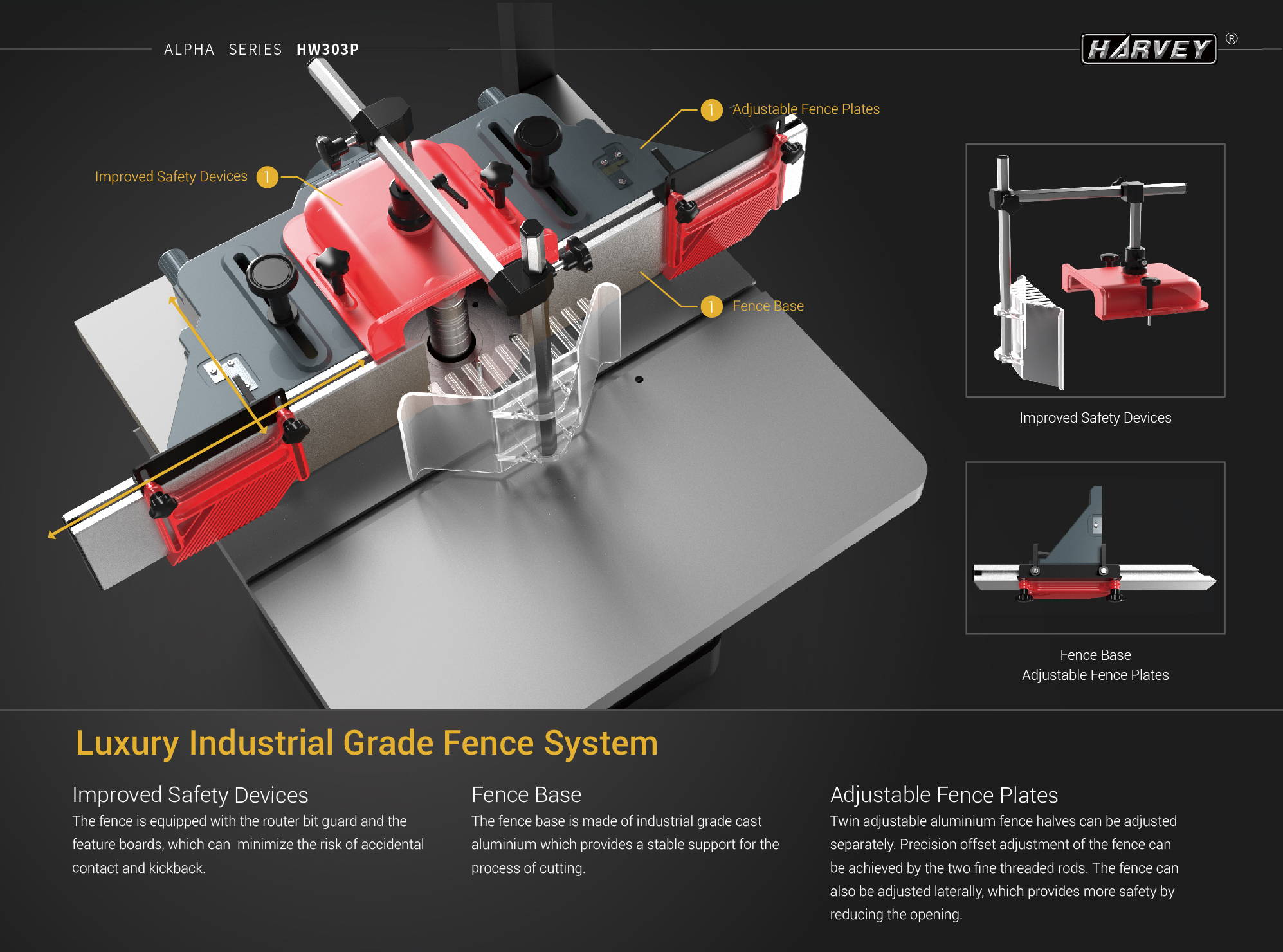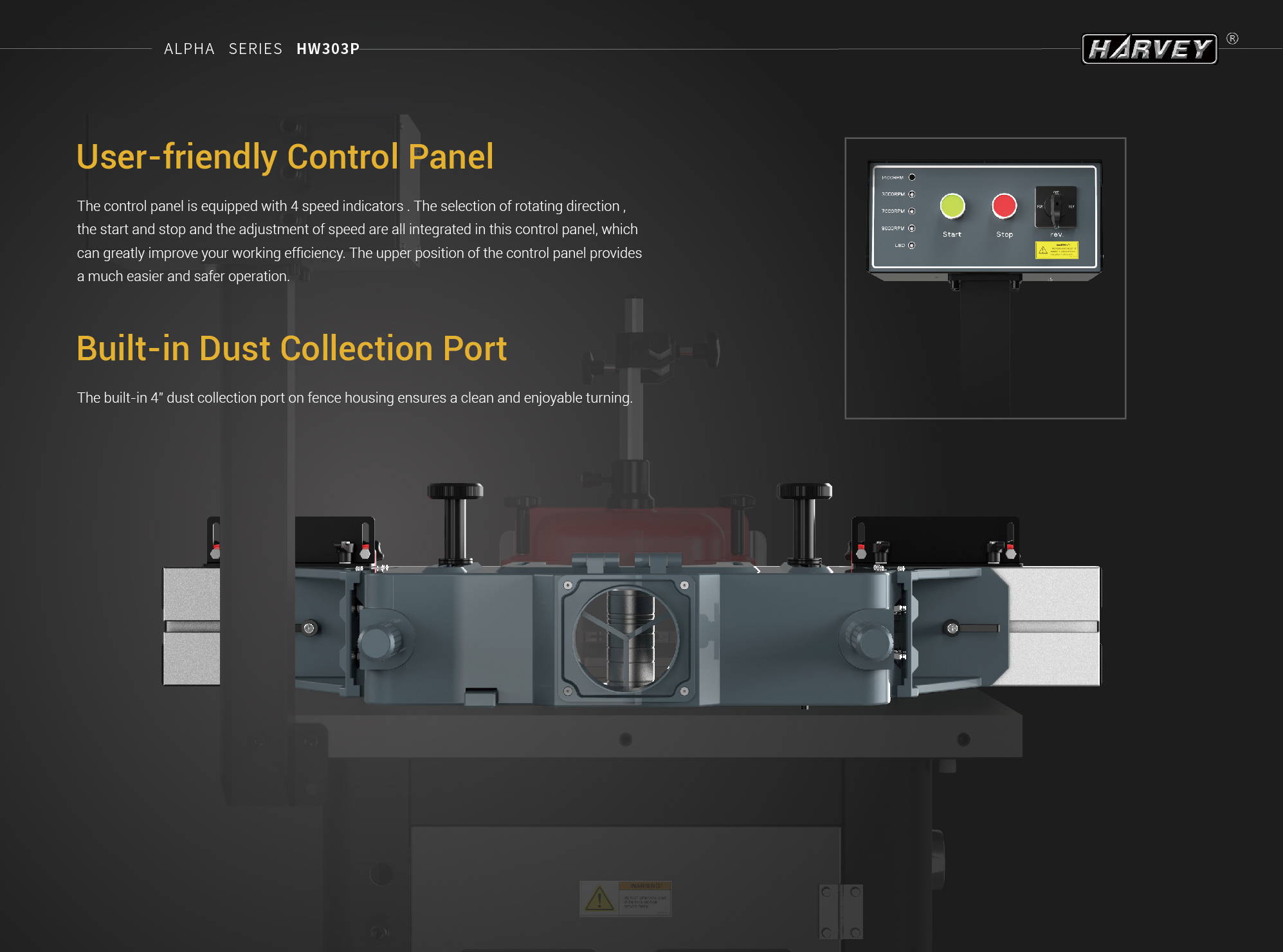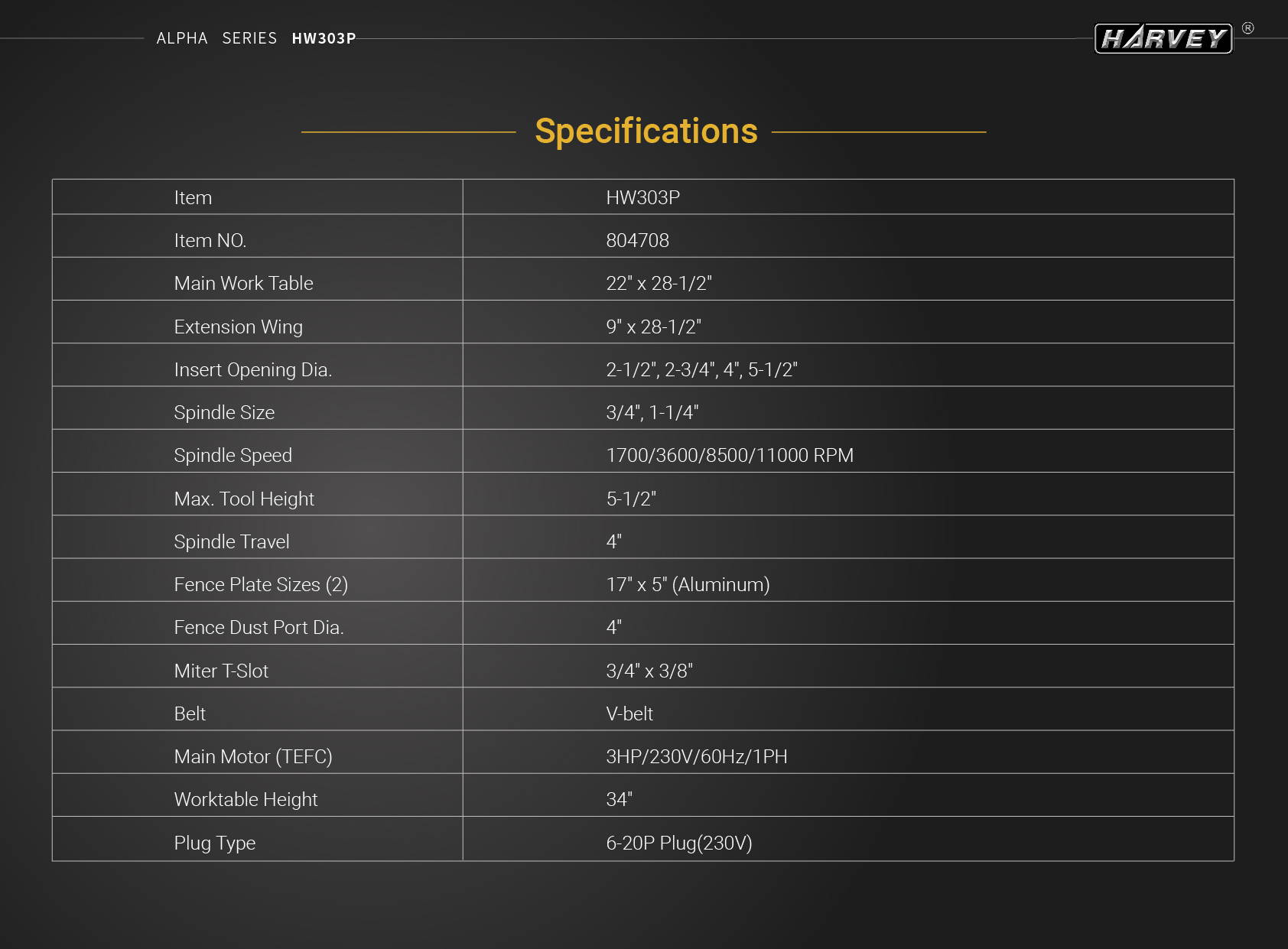 "Some images on this page are computer-generated representations of the product and may differ from the actual product. Colors, textures, and other details may not be accurately represented in the images. Please refer to the product description and specifications for more information."
My new Harvey equipment
I was very pleased with my purchase of 4 Harvey machines. Everything arrived without a scratch, the packaging is well engineered. All the assembly was straightforward and the quality of the parts, assemblies and accessories is first rate. I configured the tablesaw the way I wanted with an overhead guard and dust system (the shark), sliding table and rear table. I was pleasantly surprised to see that all the mounting holes were already there for my accessories. Even the fence rails came drilled for my choice of configuration. No drilling required. The miter gauge is the best I've ever owned. The bandsaw works great, even resawing thin strips from 5" stock. The shaper is a great buy as well, all accessories included for shaper cutters, router bits, etc. The fence and the guards are easy to precisely adjust and my G700 dust processor is amazing. No more all day clean-ups! I'm picking up my lumber to start my boatbuilding project next week. Can't wait to get started!