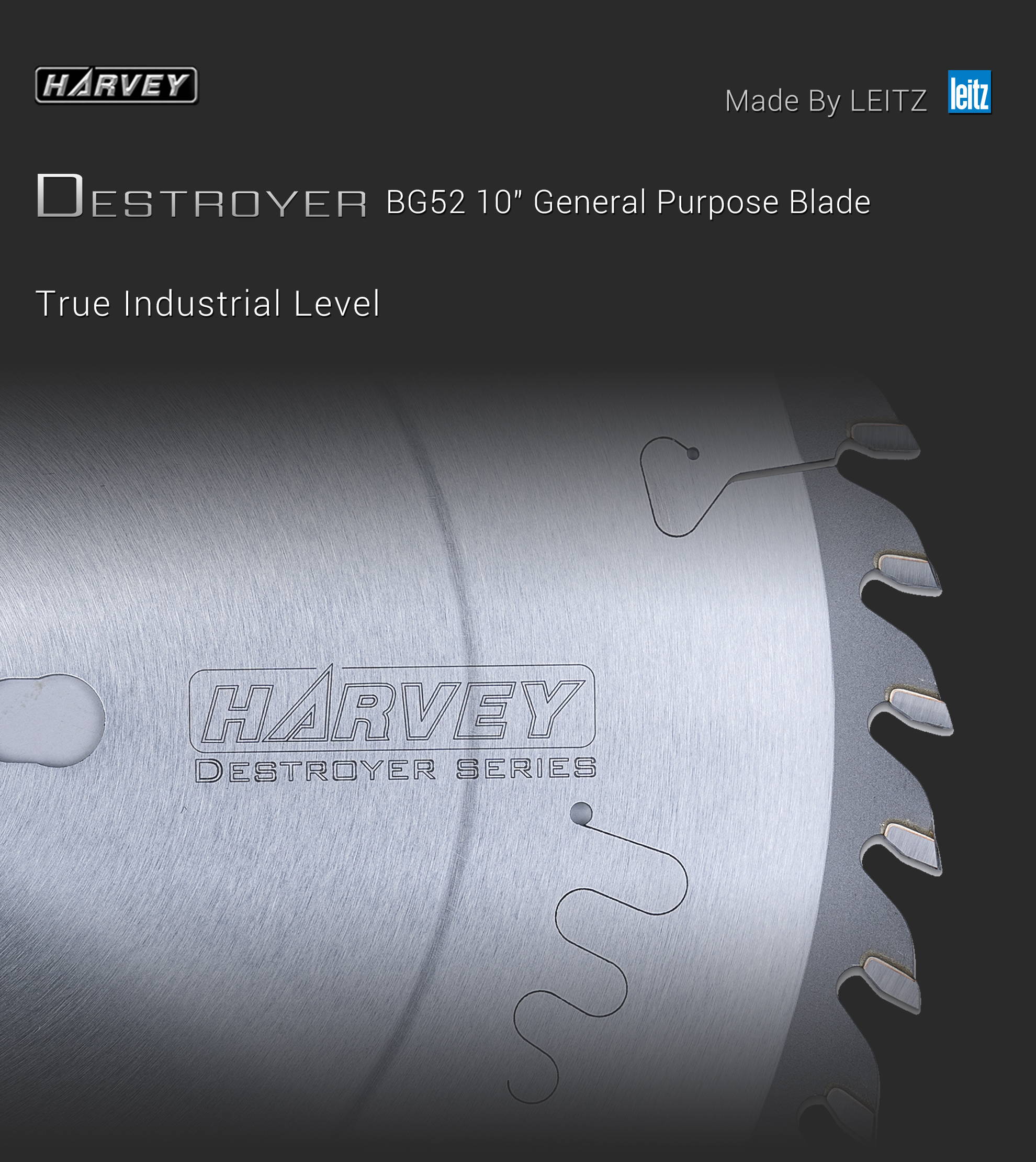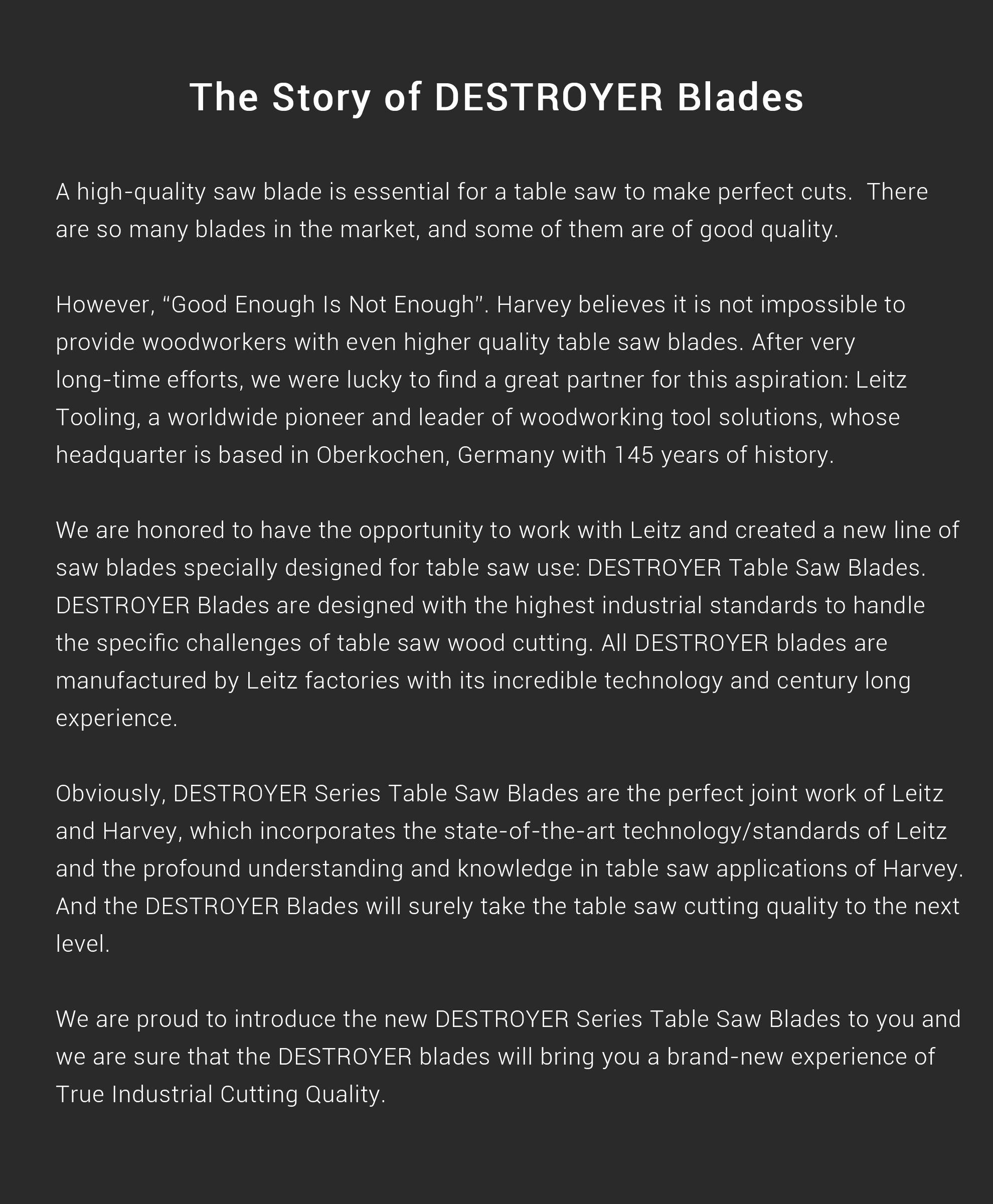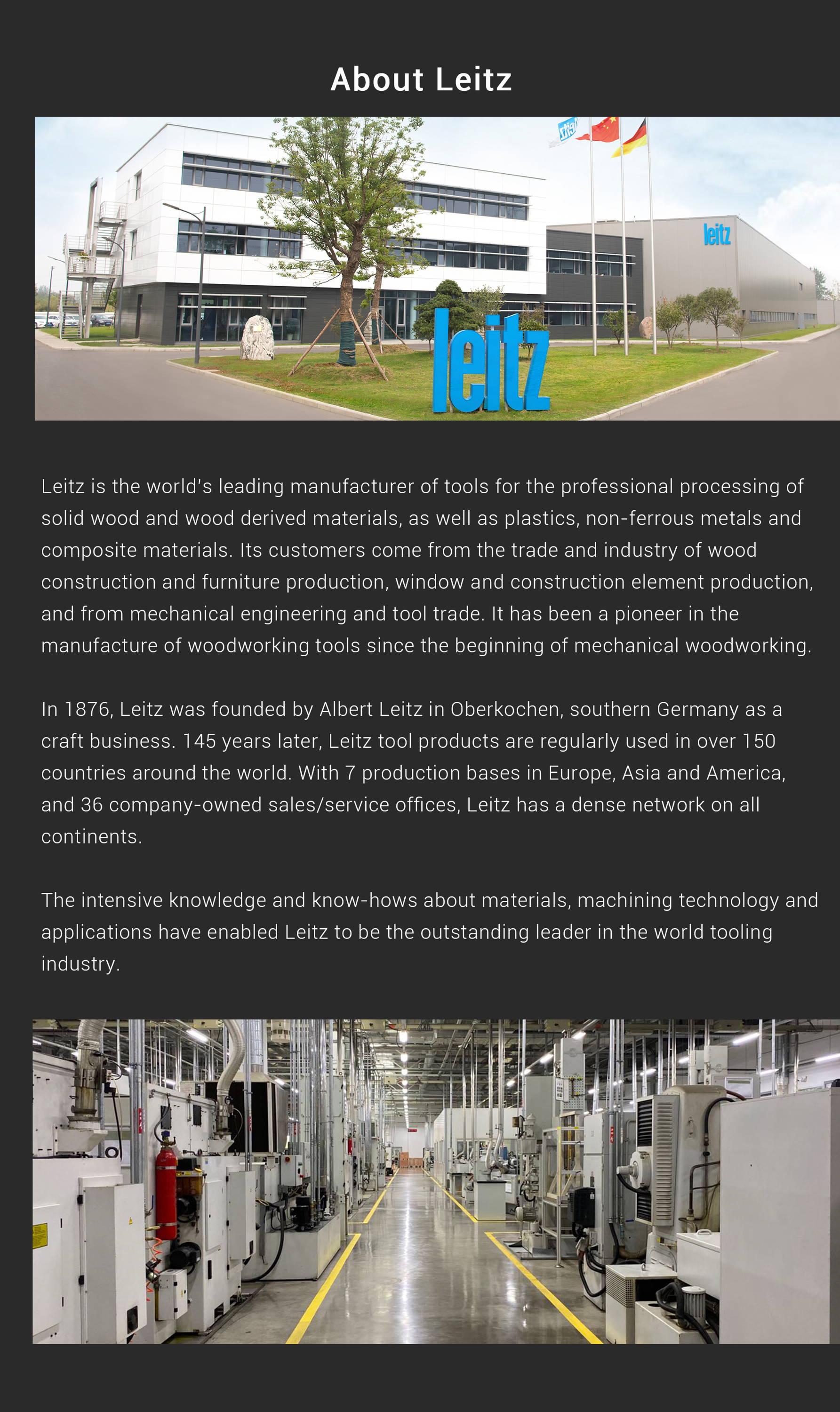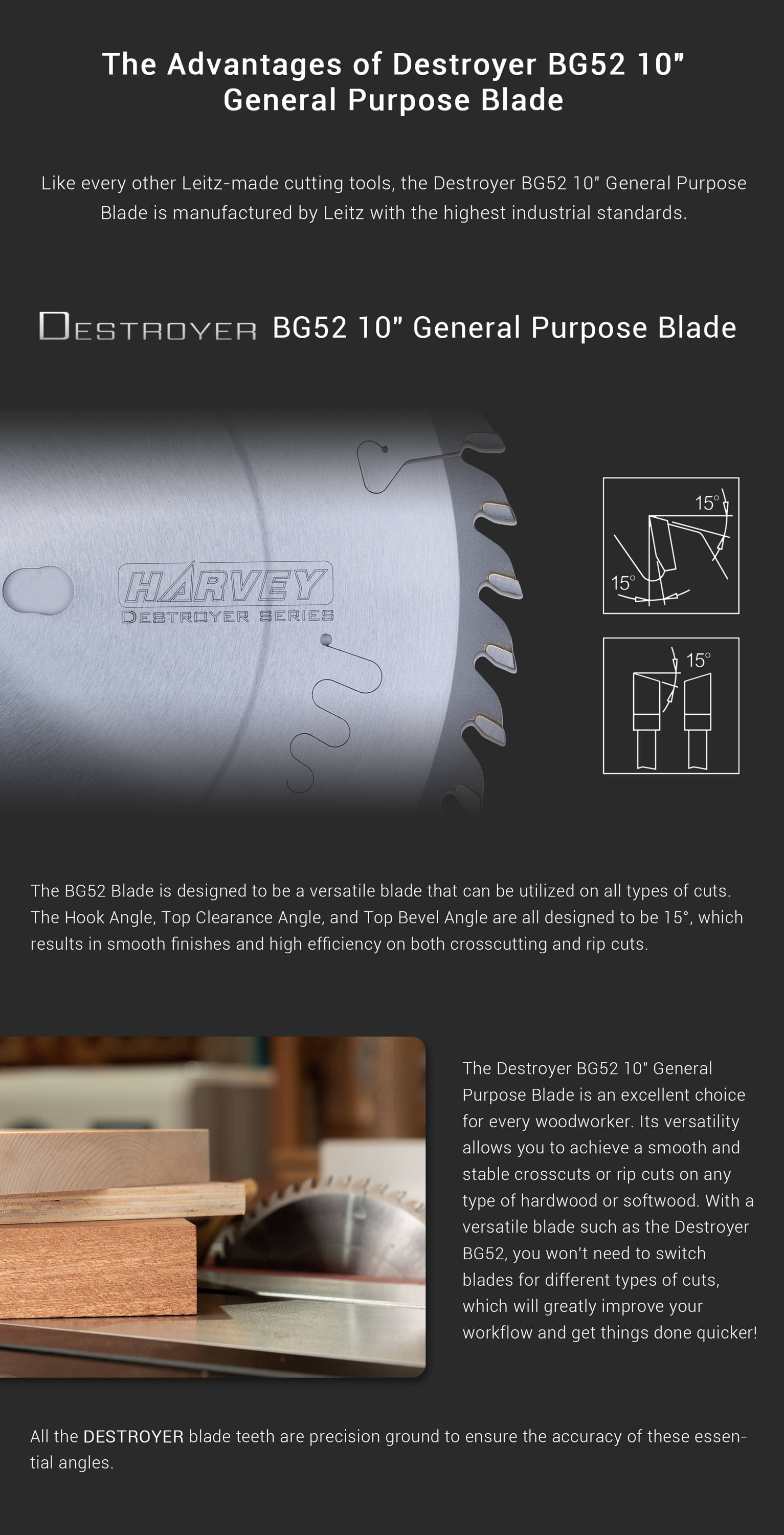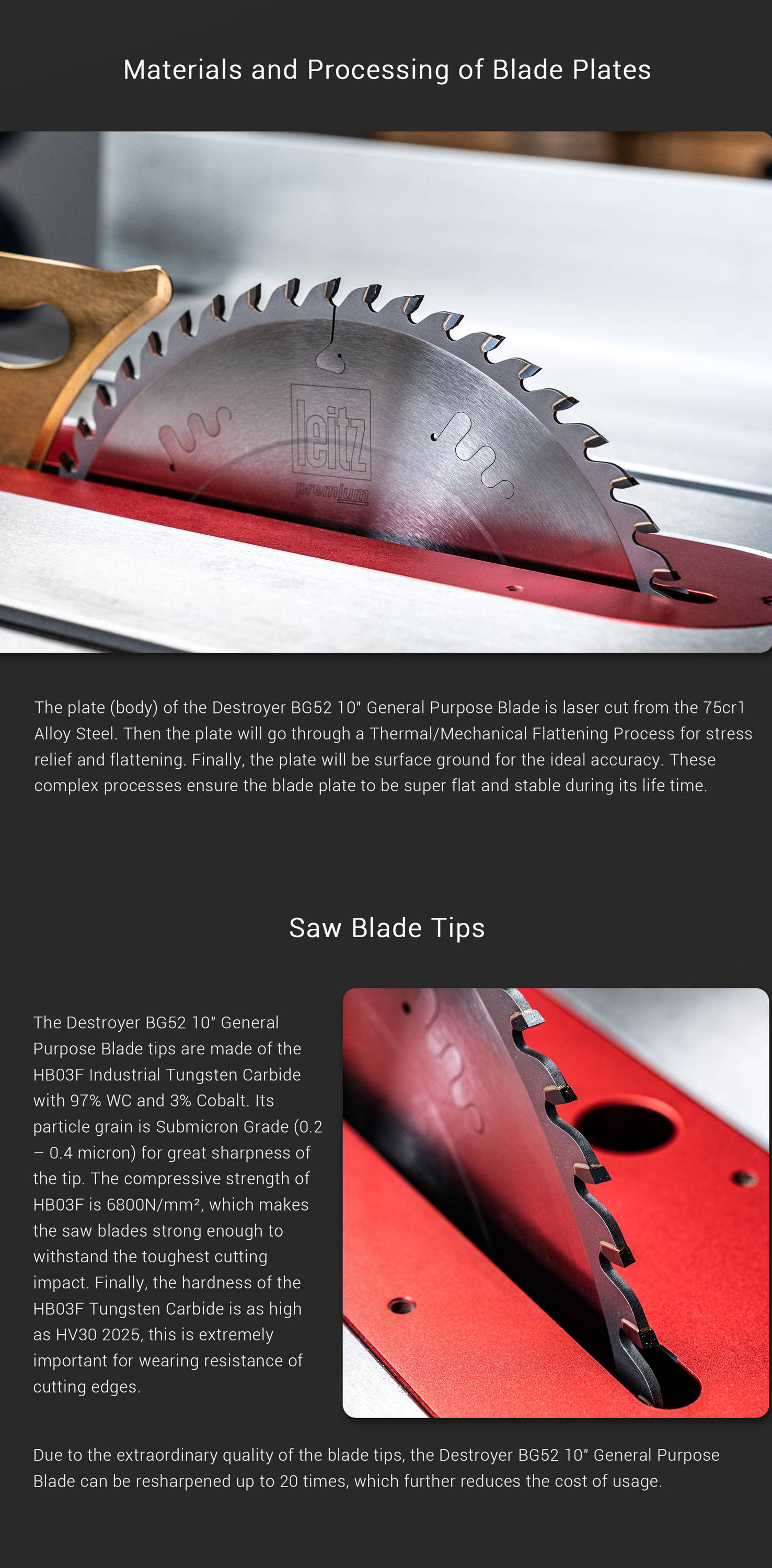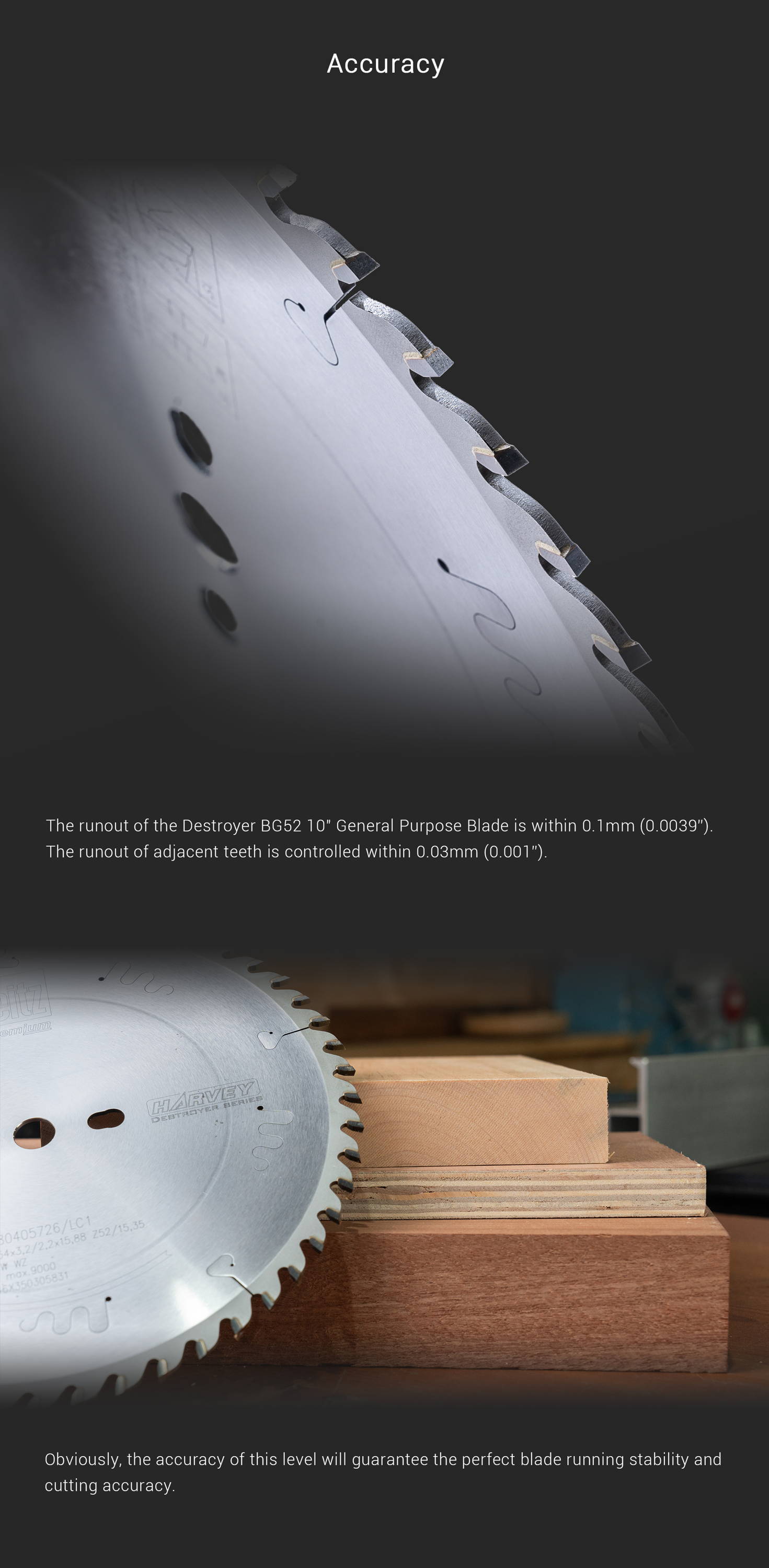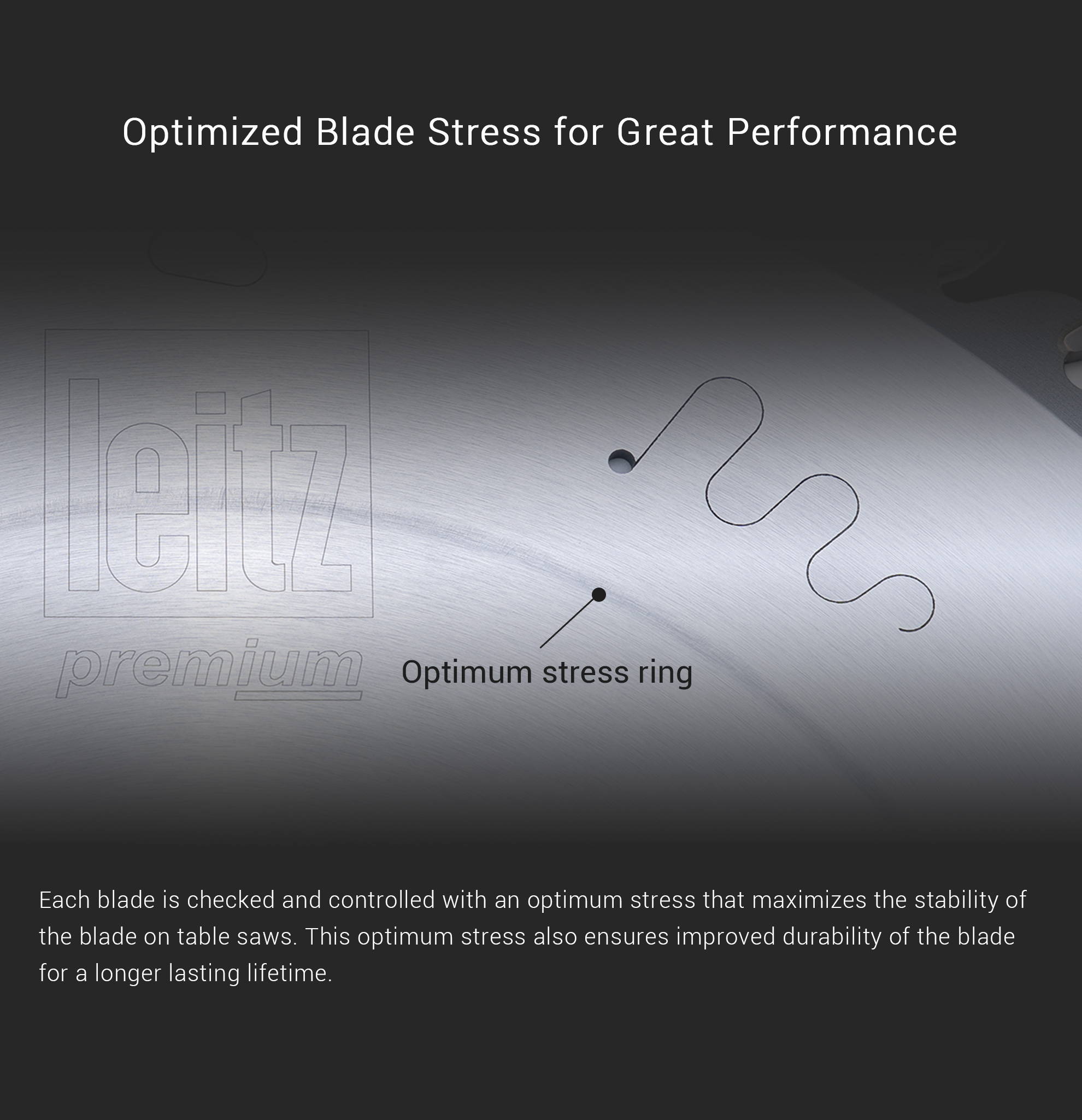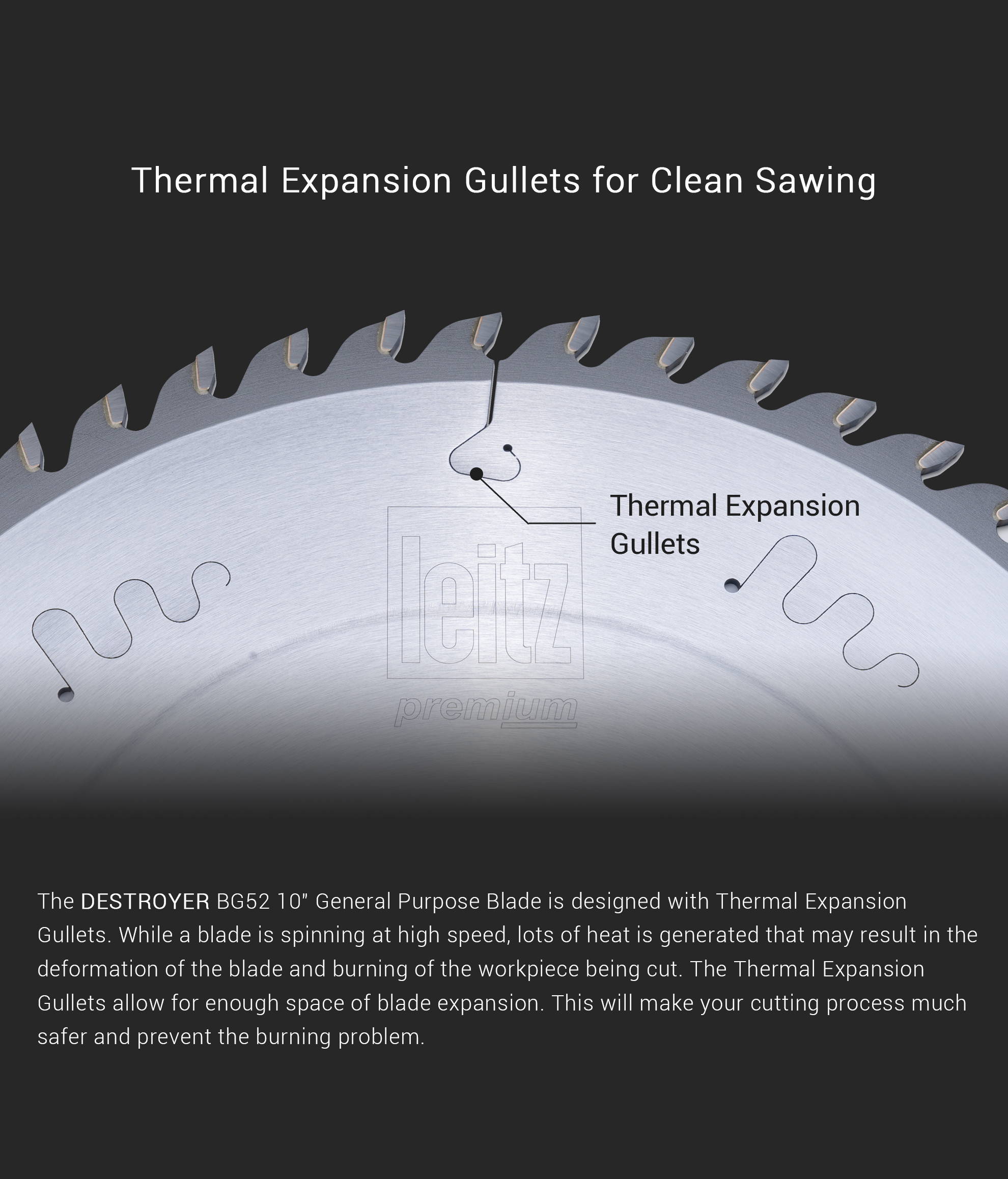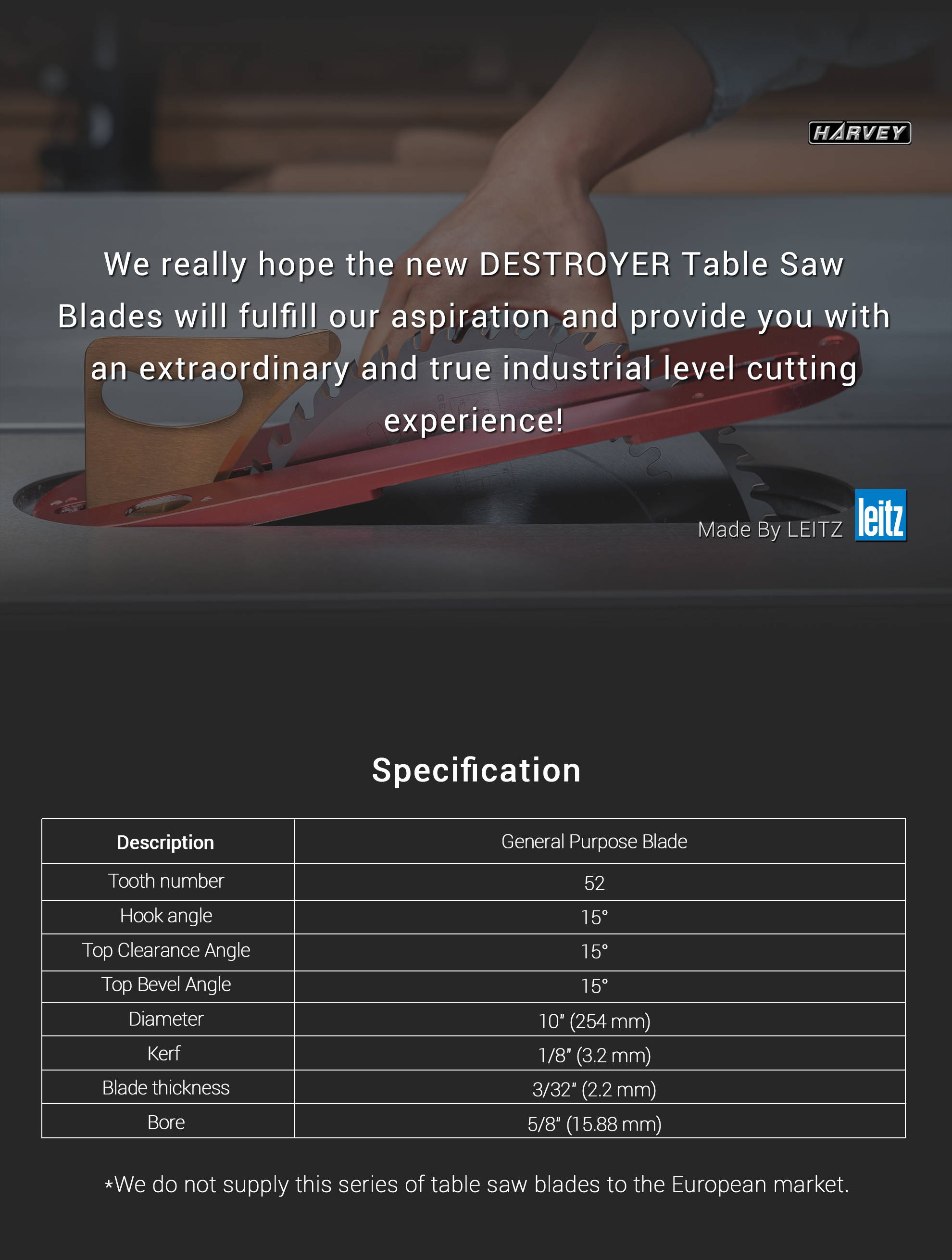 "Some images on this page are computer-generated representations of the product and may differ from the actual product. Colors, textures, and other details may not be accurately represented in the images. Please refer to the product description and specifications for more information."
Great blade for many purposes.
This blade is as smooth on plywood as many fine tooth blades and can also be used to rip and crosscut hardwood. Nice to not need to switch the blades constantly through a project. I keep a few so I can rotate while sharpening the other. Cost a bit but it is a true quality blade.
Great Saw Blades From Harvey
Really glad I was able to take advantage of Harvey's sale on the the four pack of 10" saw blades. By using blades from the same manufacturer, it simplifies saw blade swap installations by not having to adjust the riving knife. Thanks again Harvey!!!!
Amazing blades
These are the top tier blades for the wood industry. They cut super clean and hold a good edge. Well worth the money.
Excellent Quality
I have been using blades from this manufacturer for years and have been hooked from the first blade. I was confident that the Destroyer blades would not disappoint.
BG52 10" blade
I only started using this blade sparingly for now. I cut some 3/4 birch ply and some 3/4 and 1/2" MDF and it went through it real easy and smooth. Surprisingly on the MDF it did sound quieter than other blades I've used. So far so good.