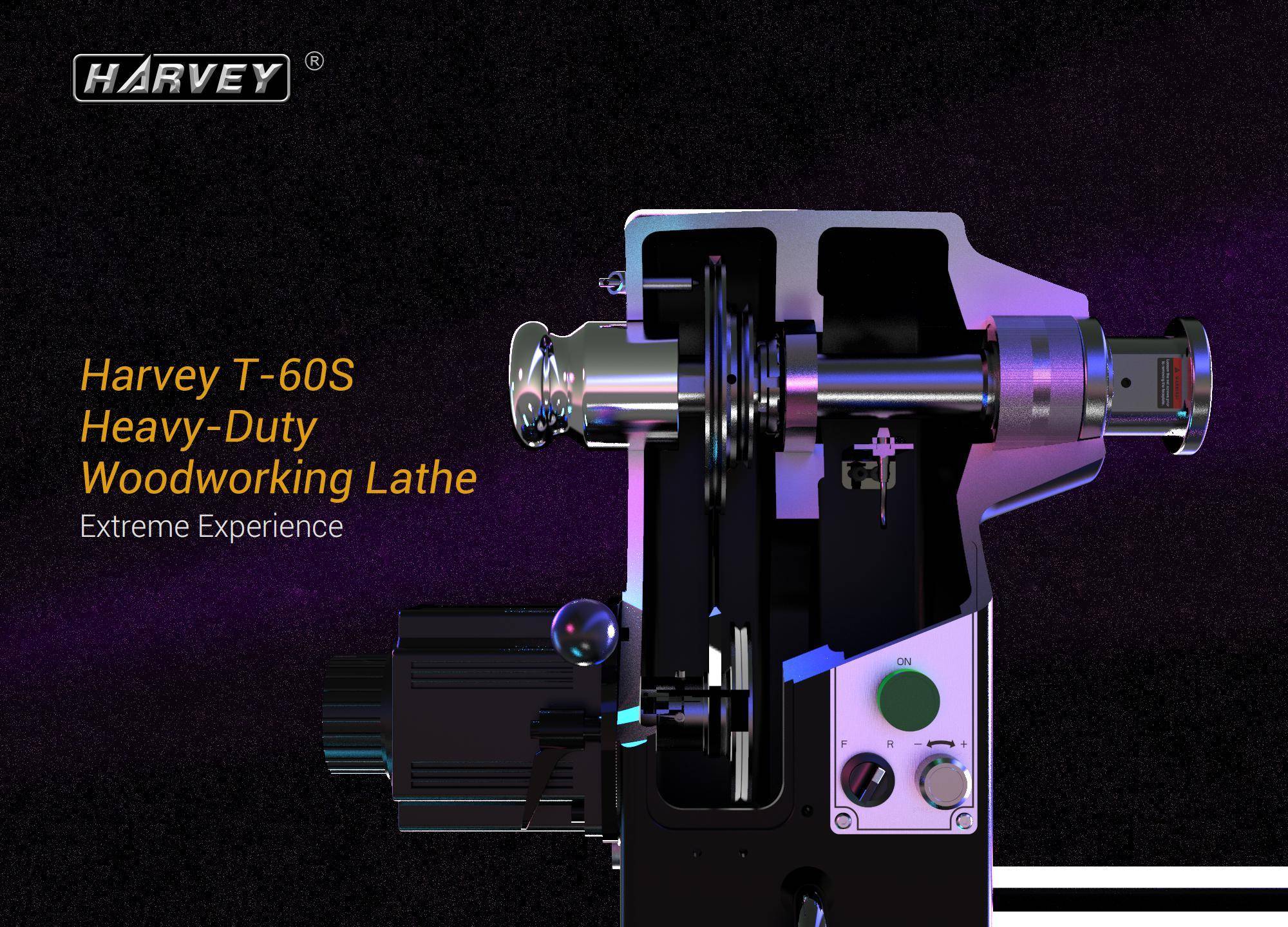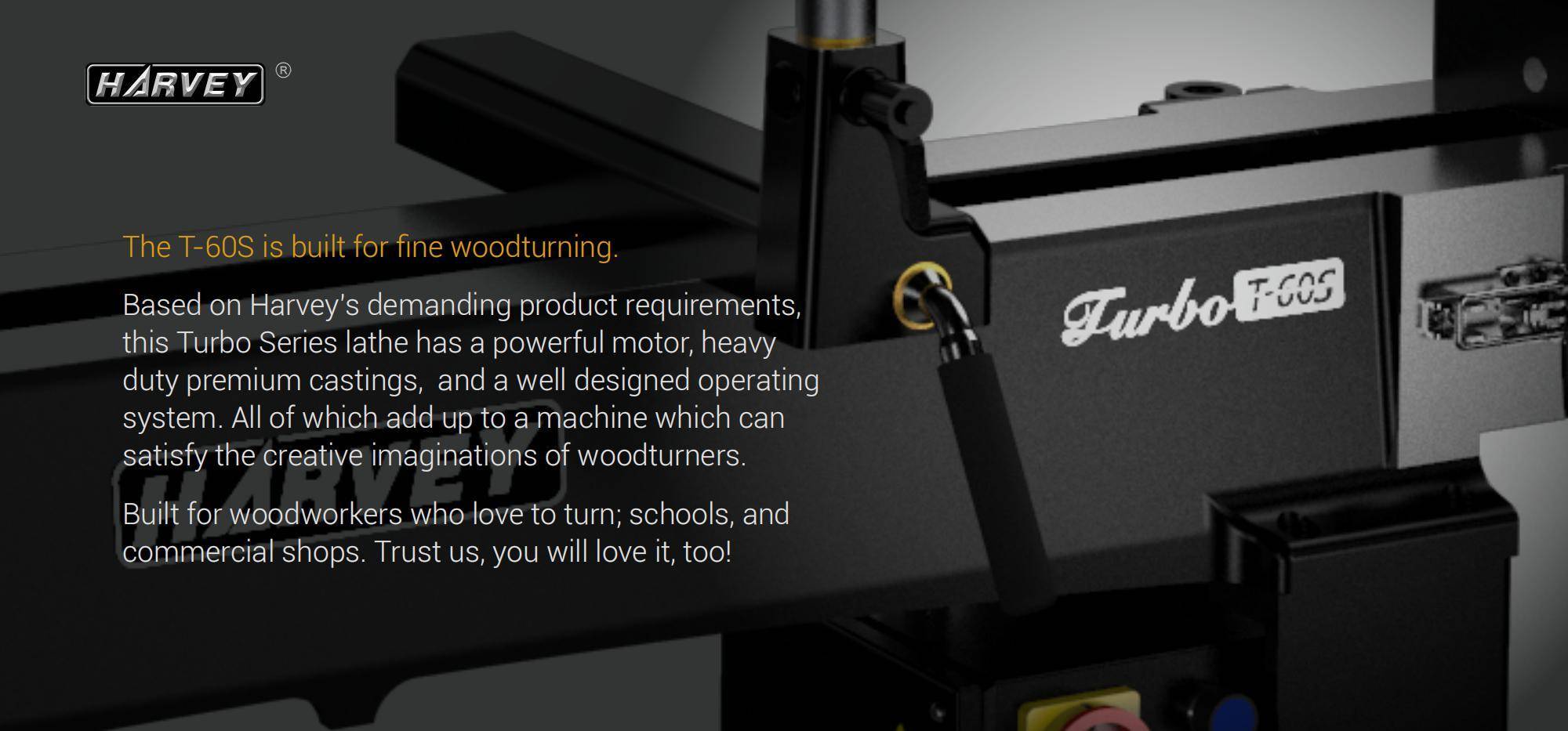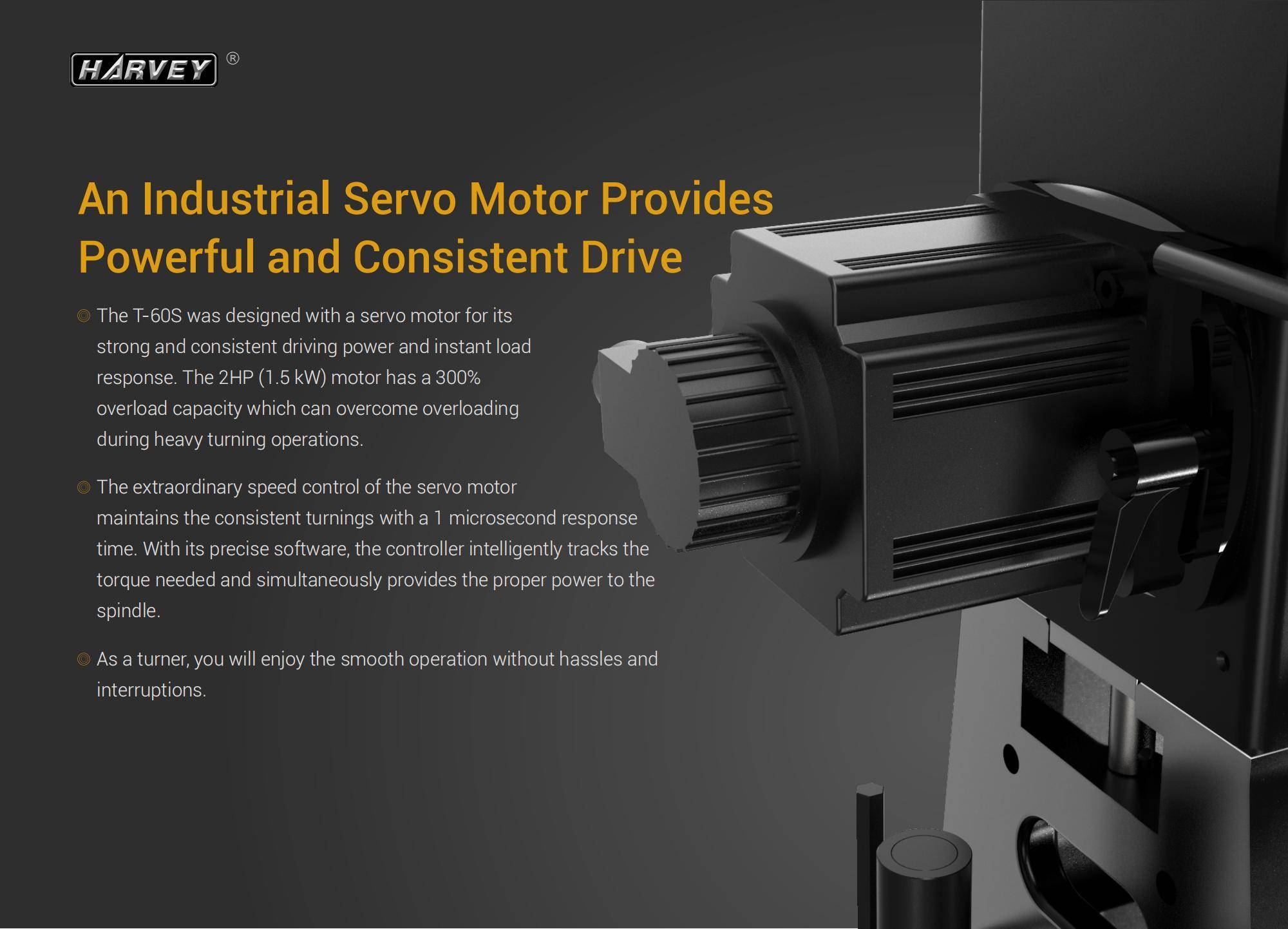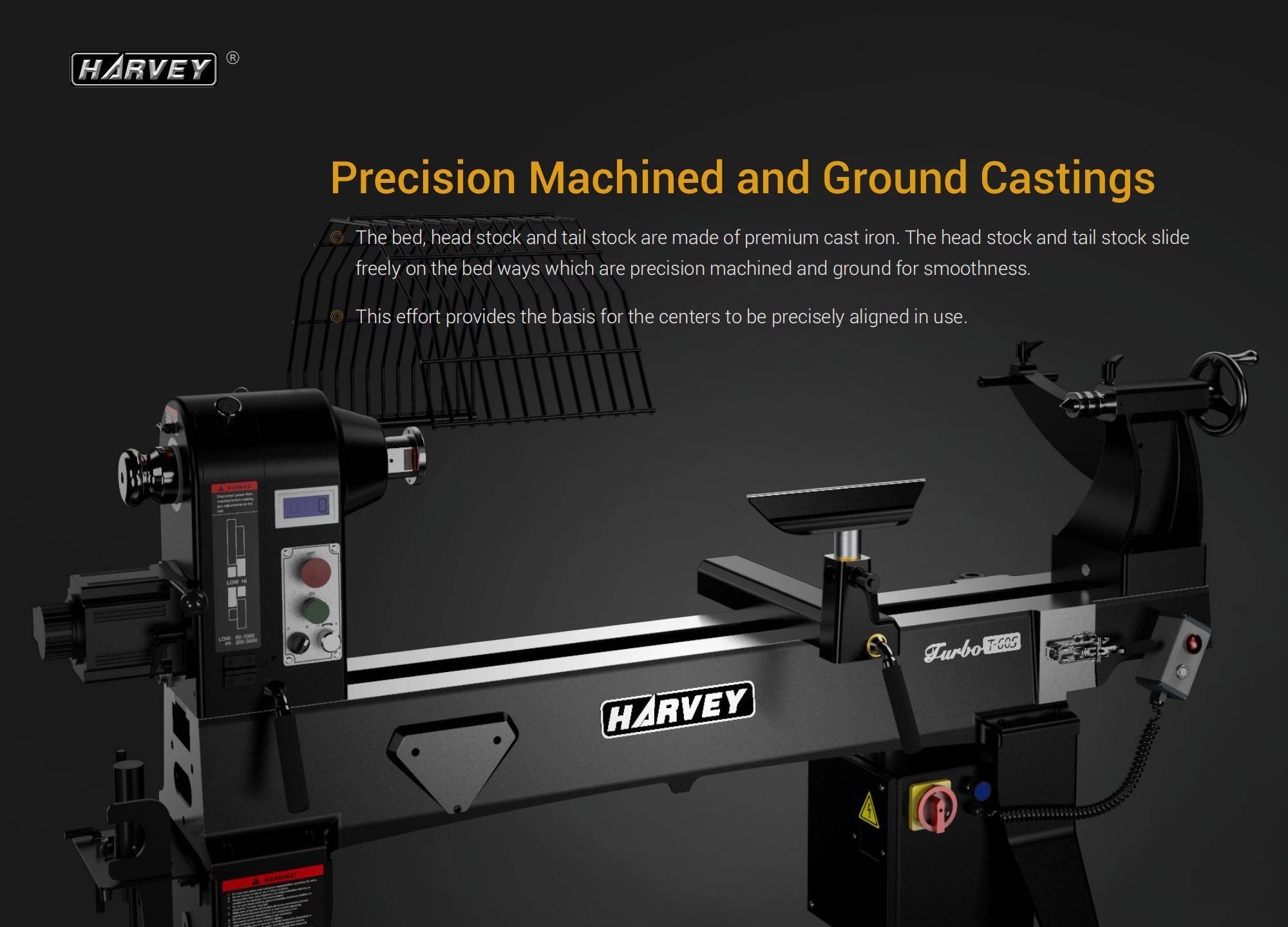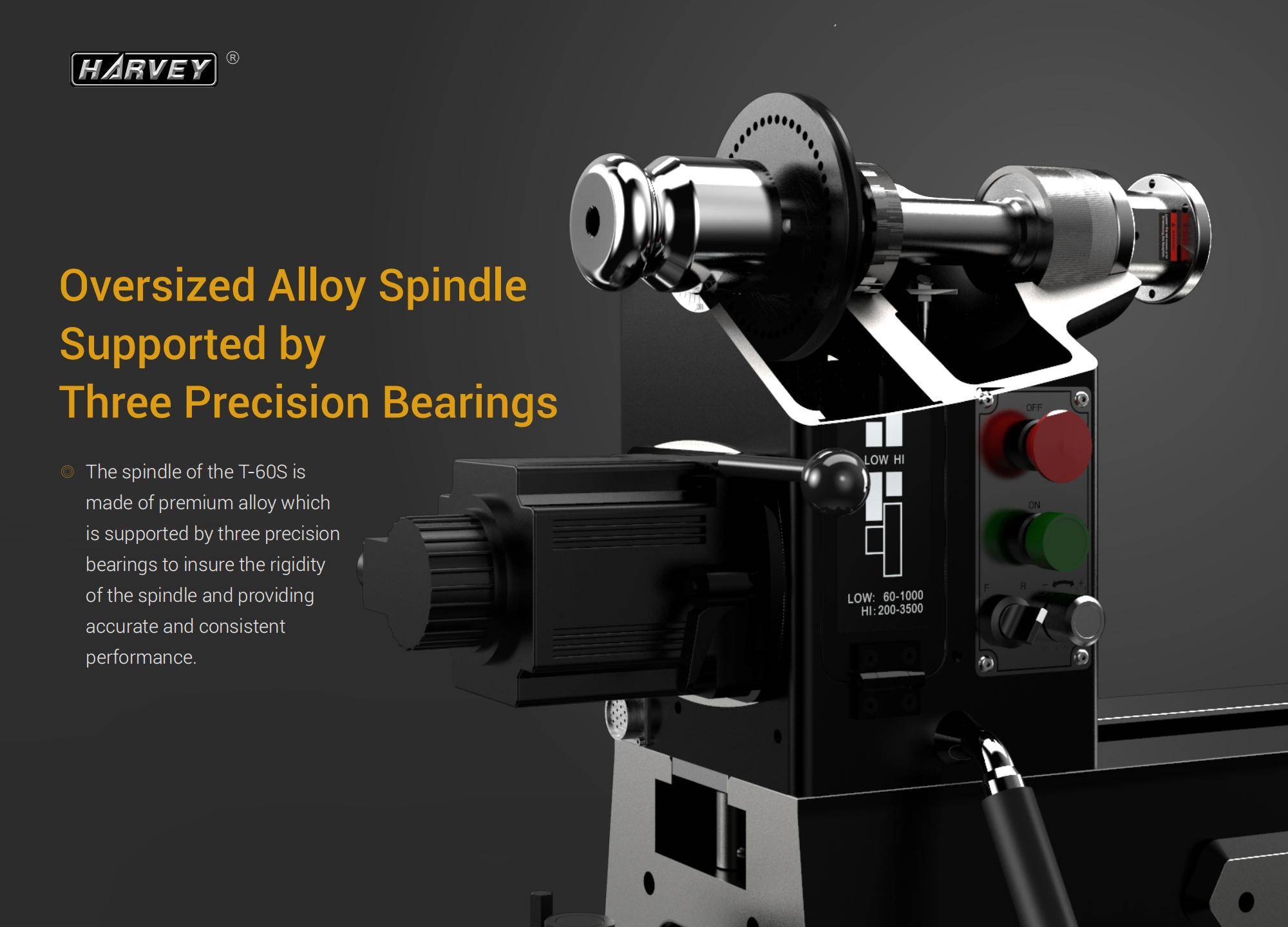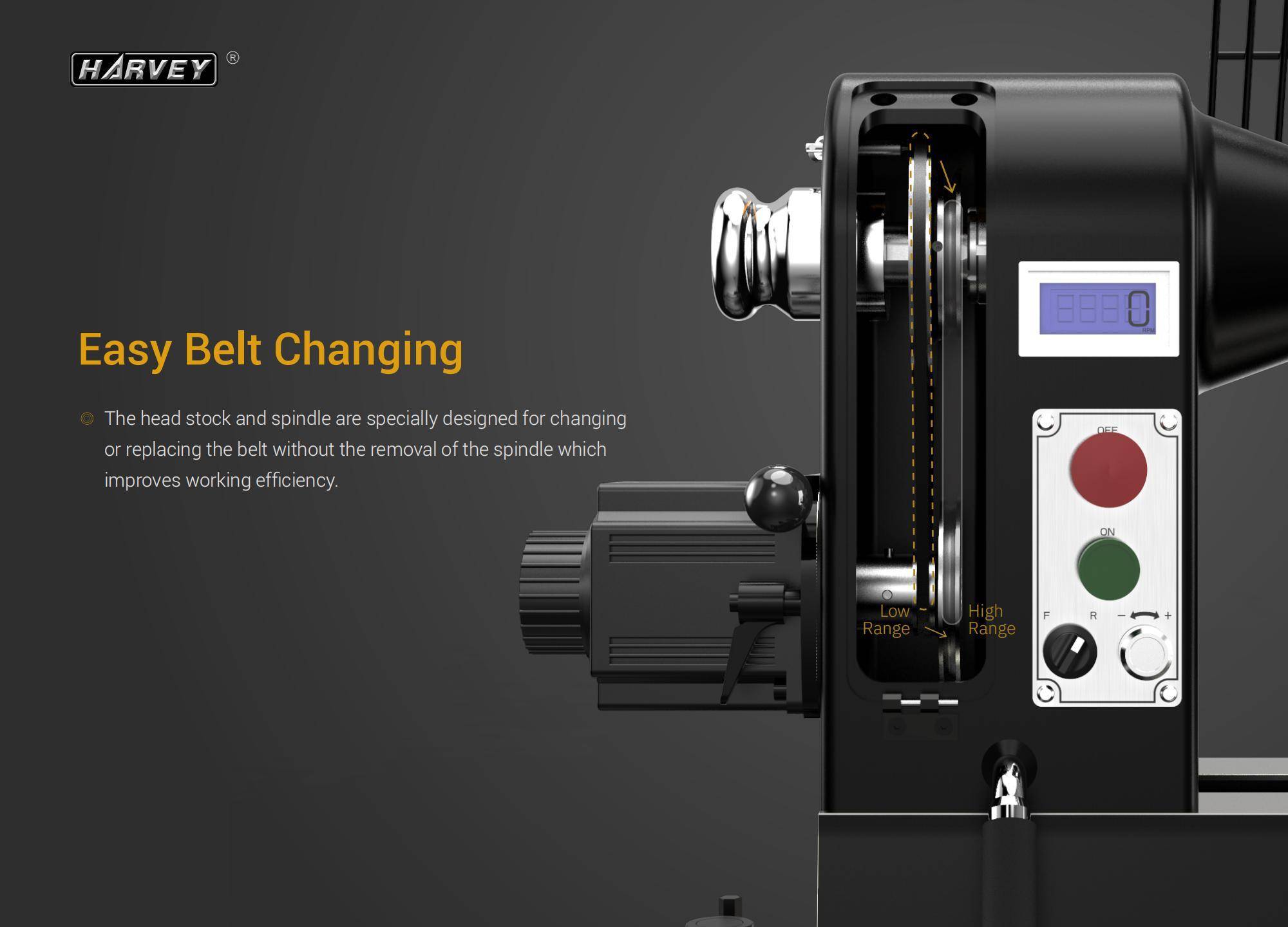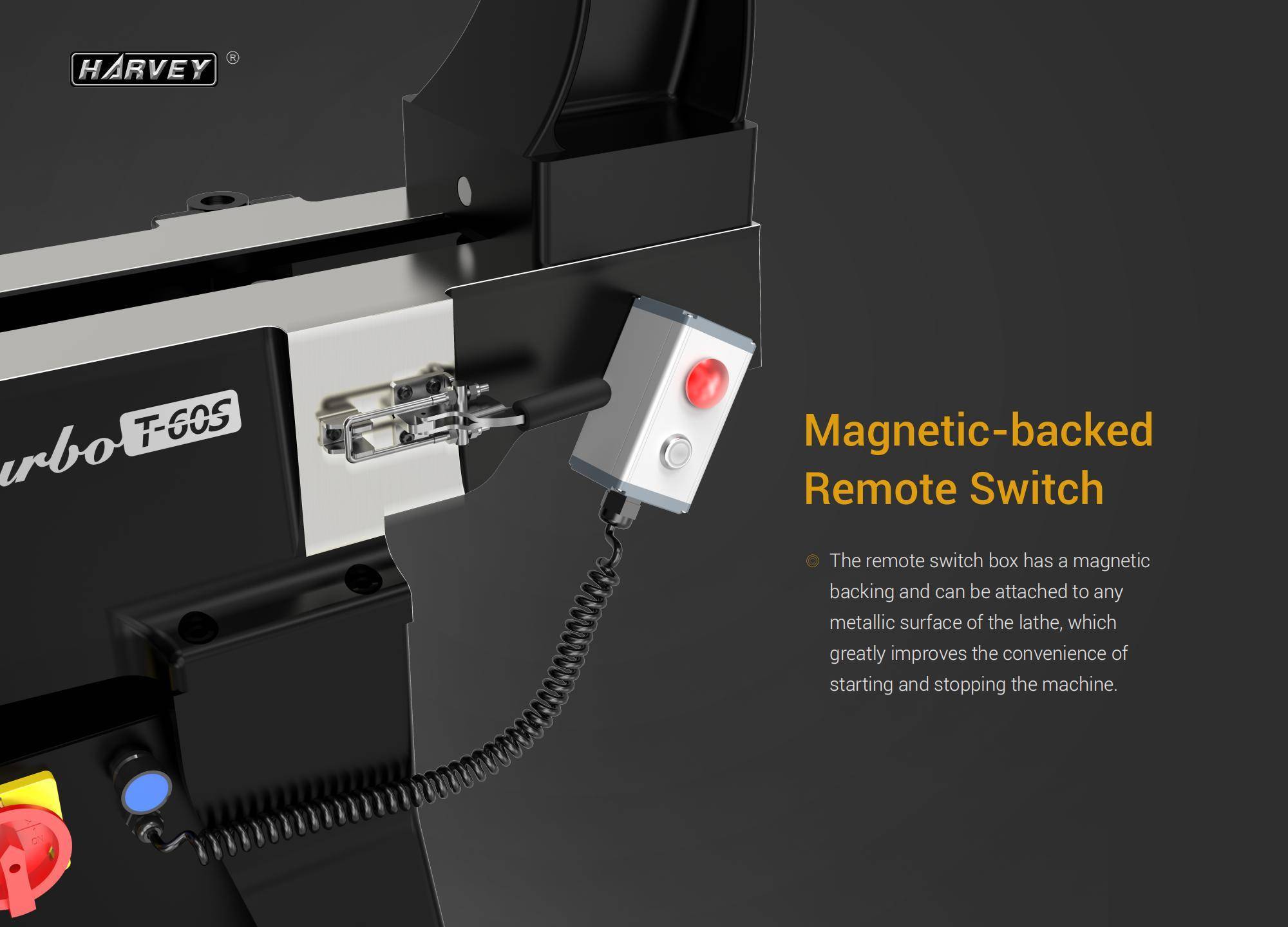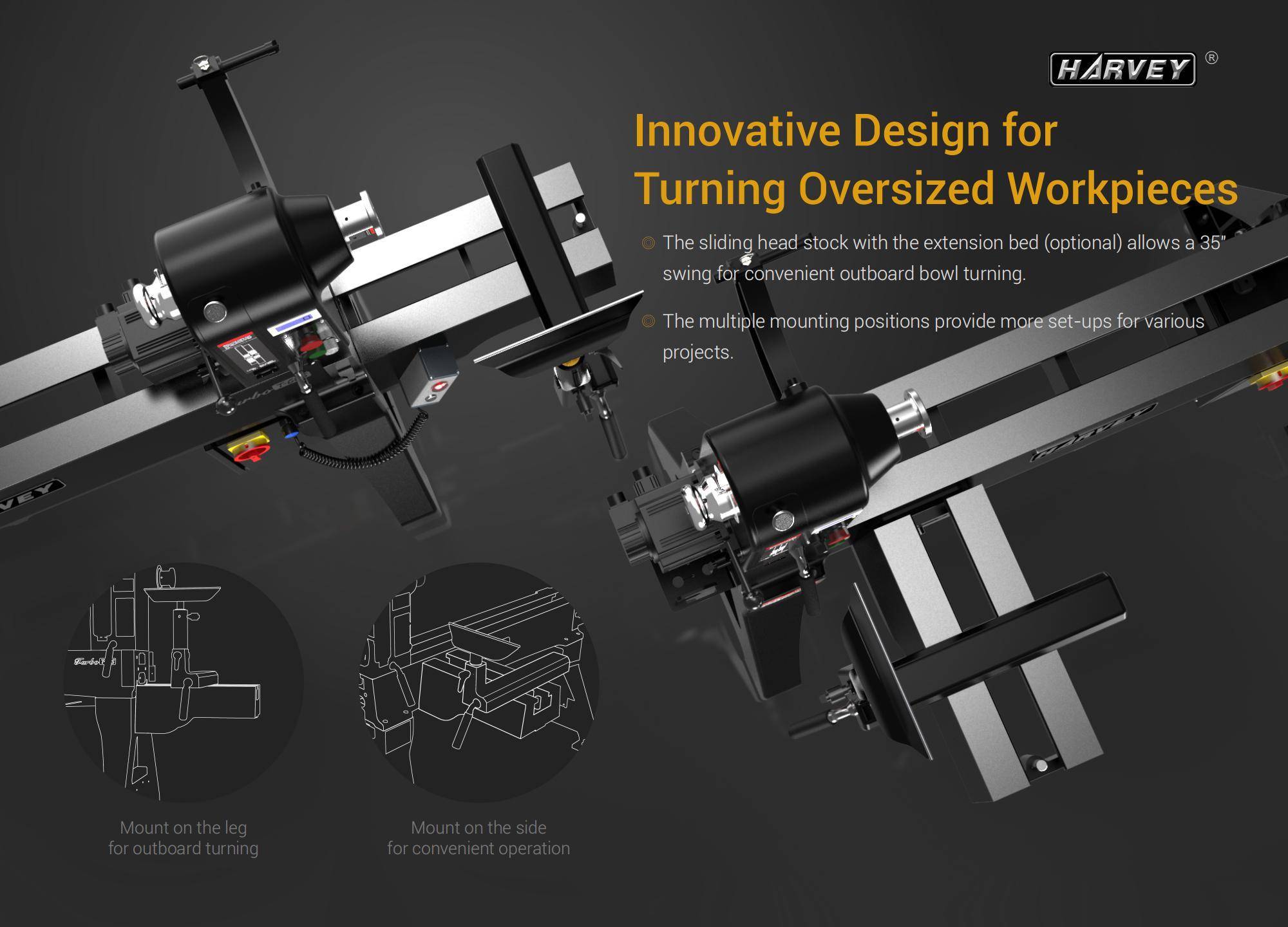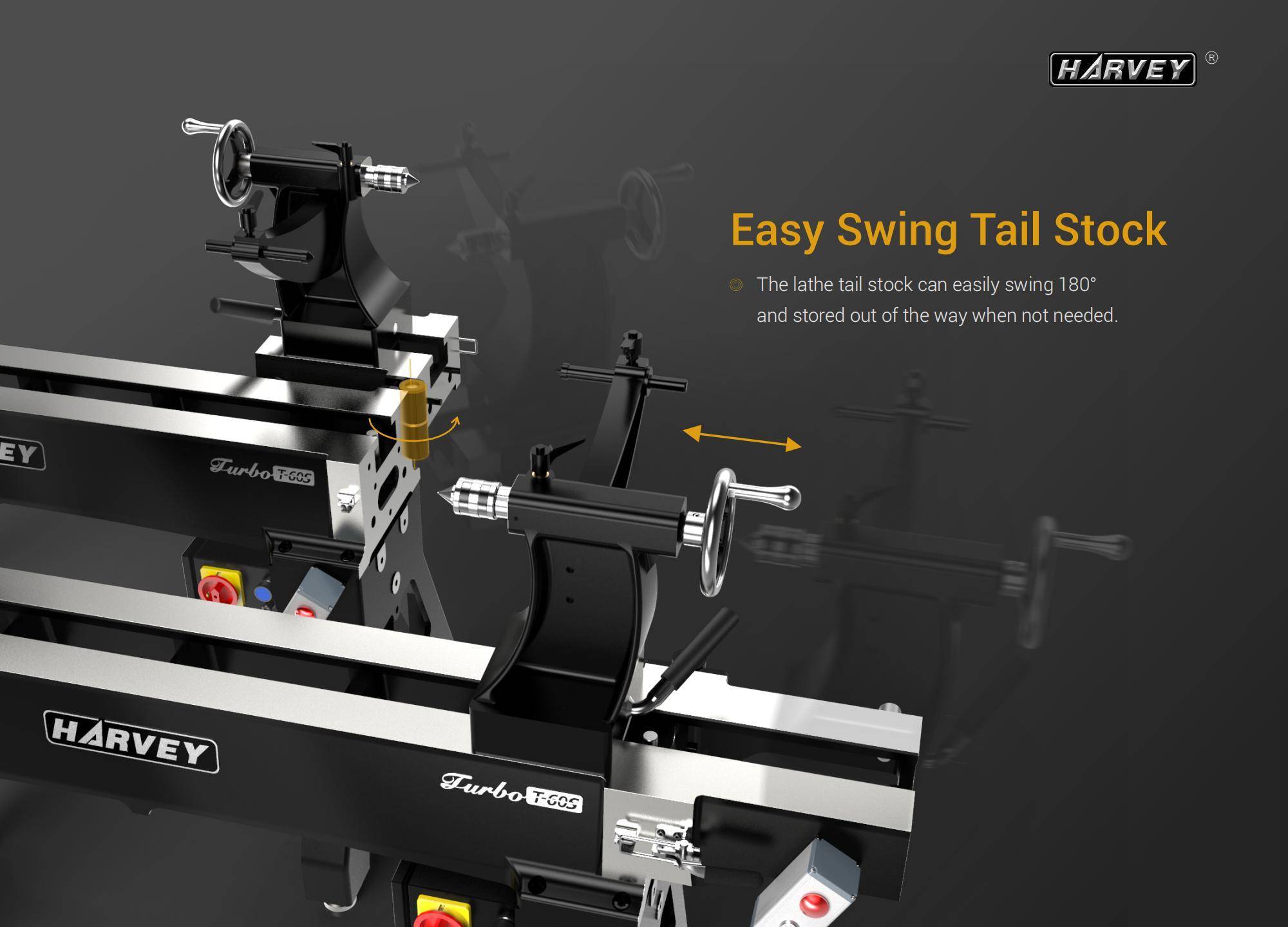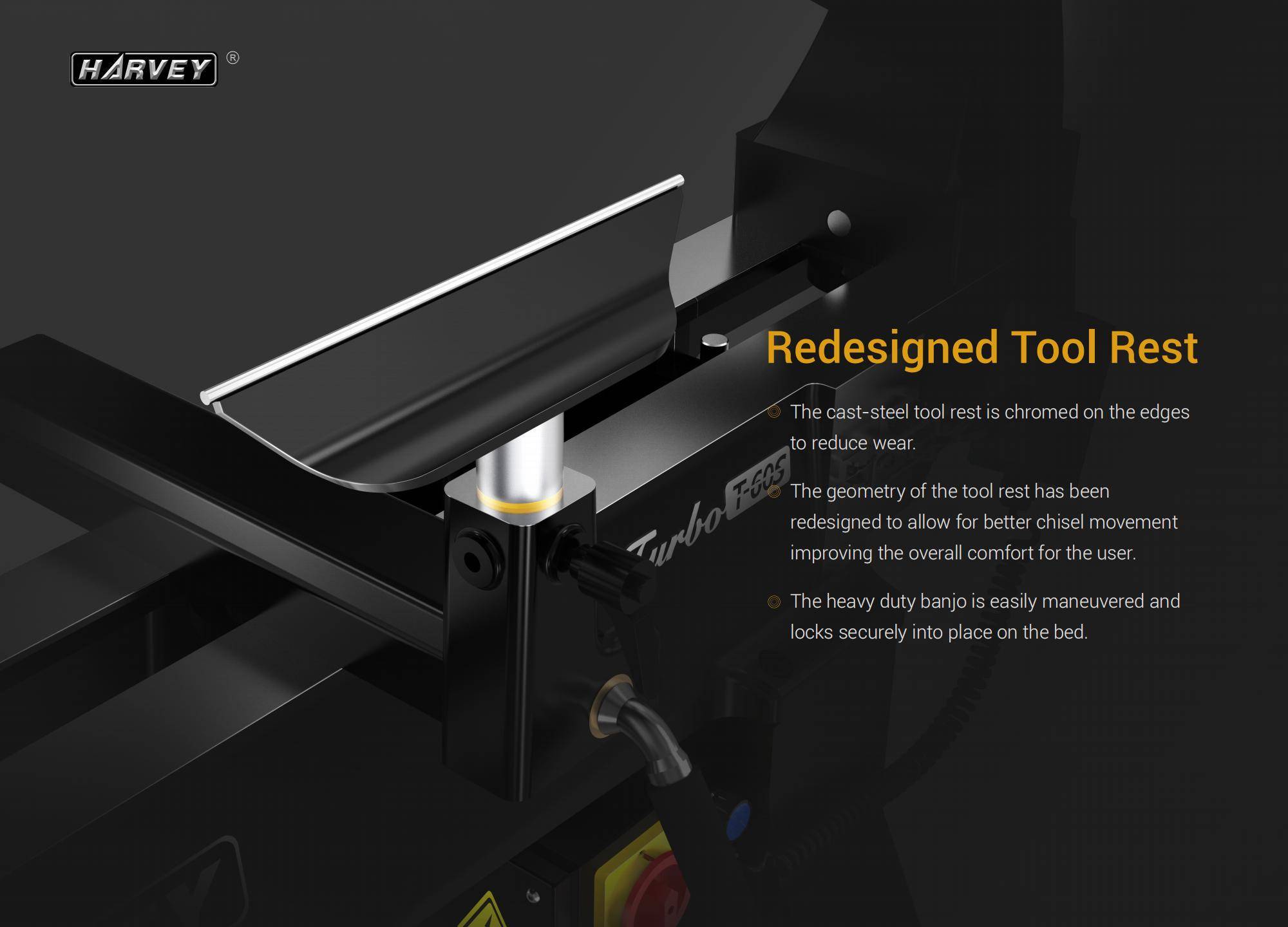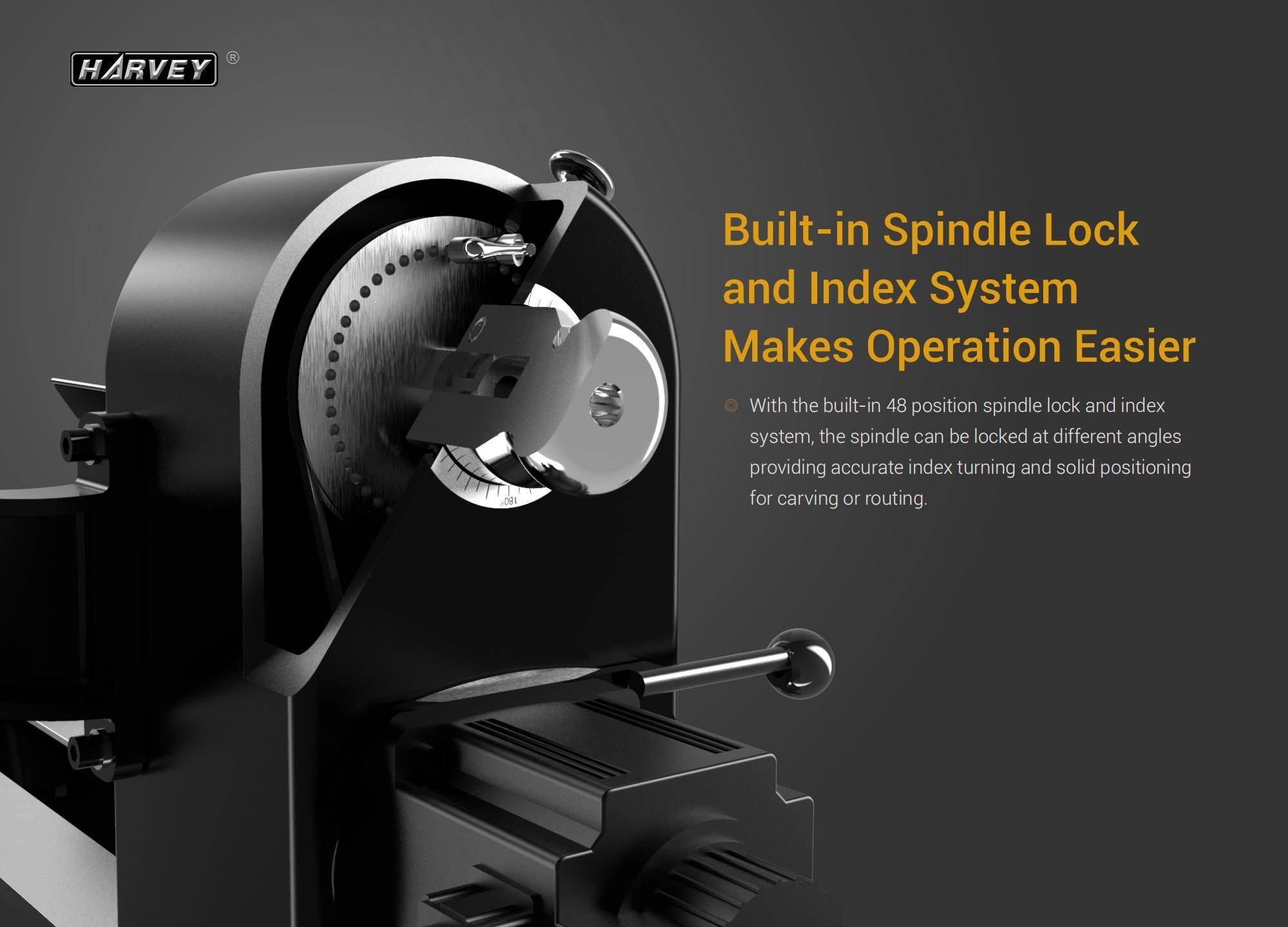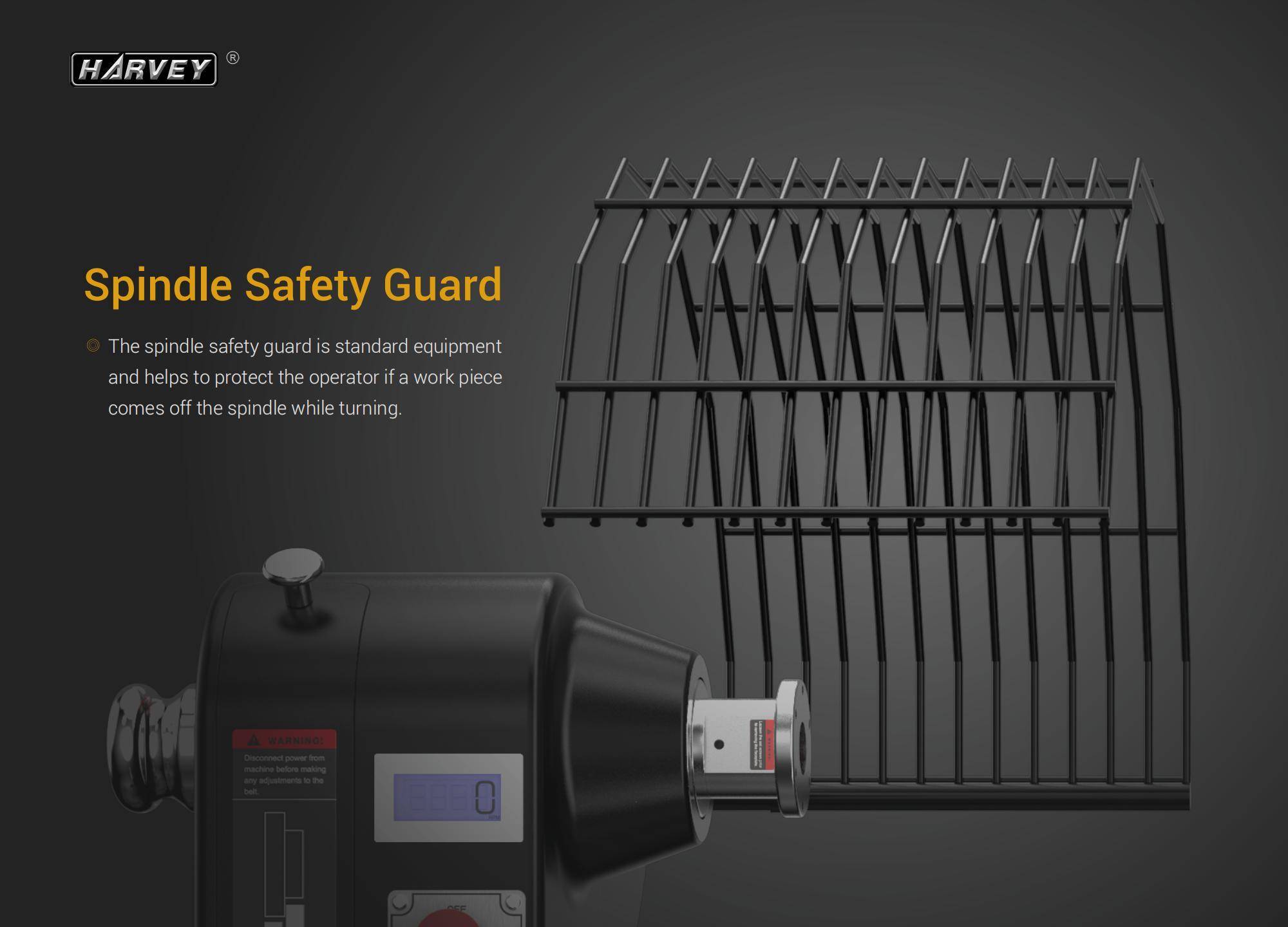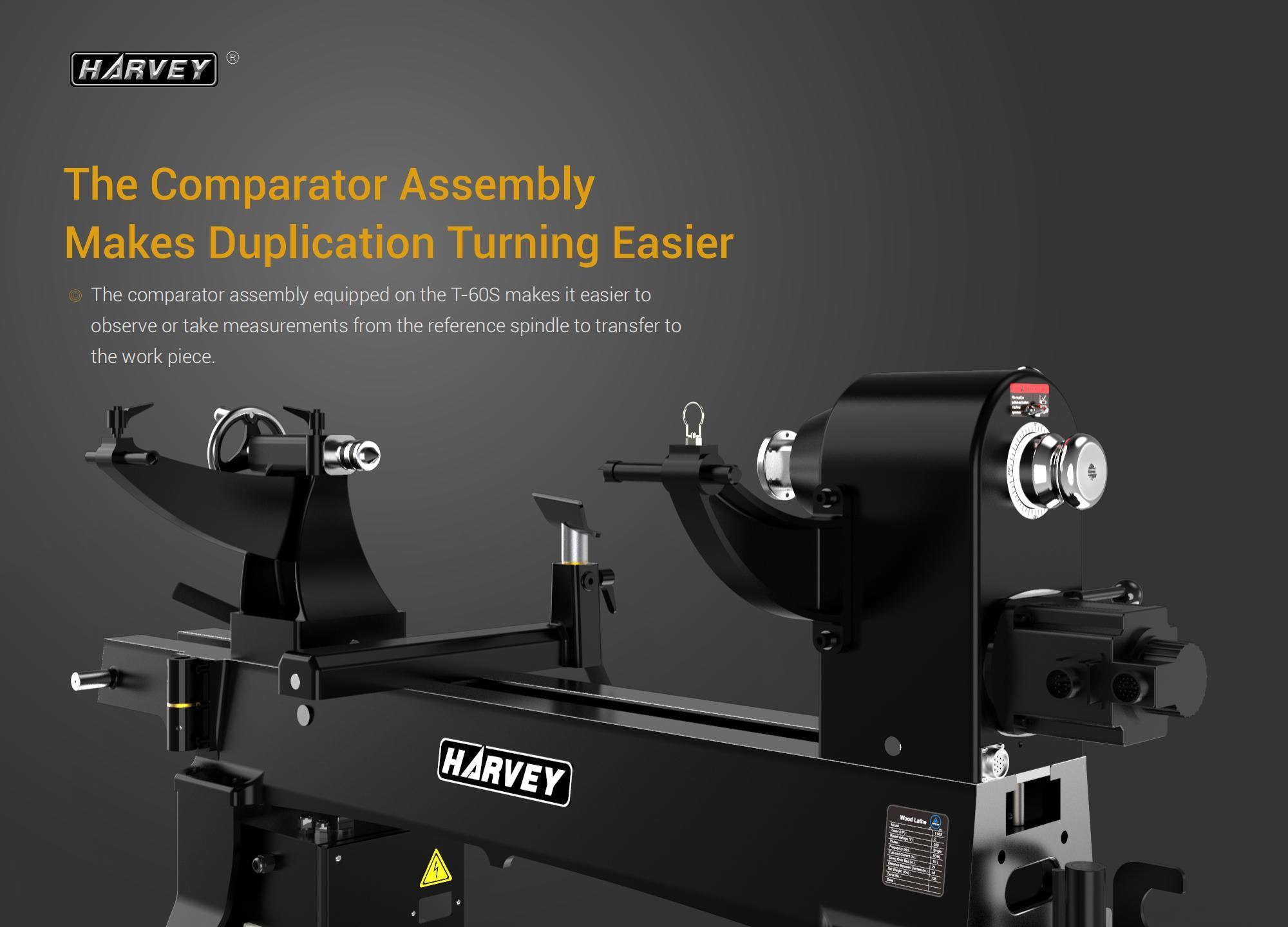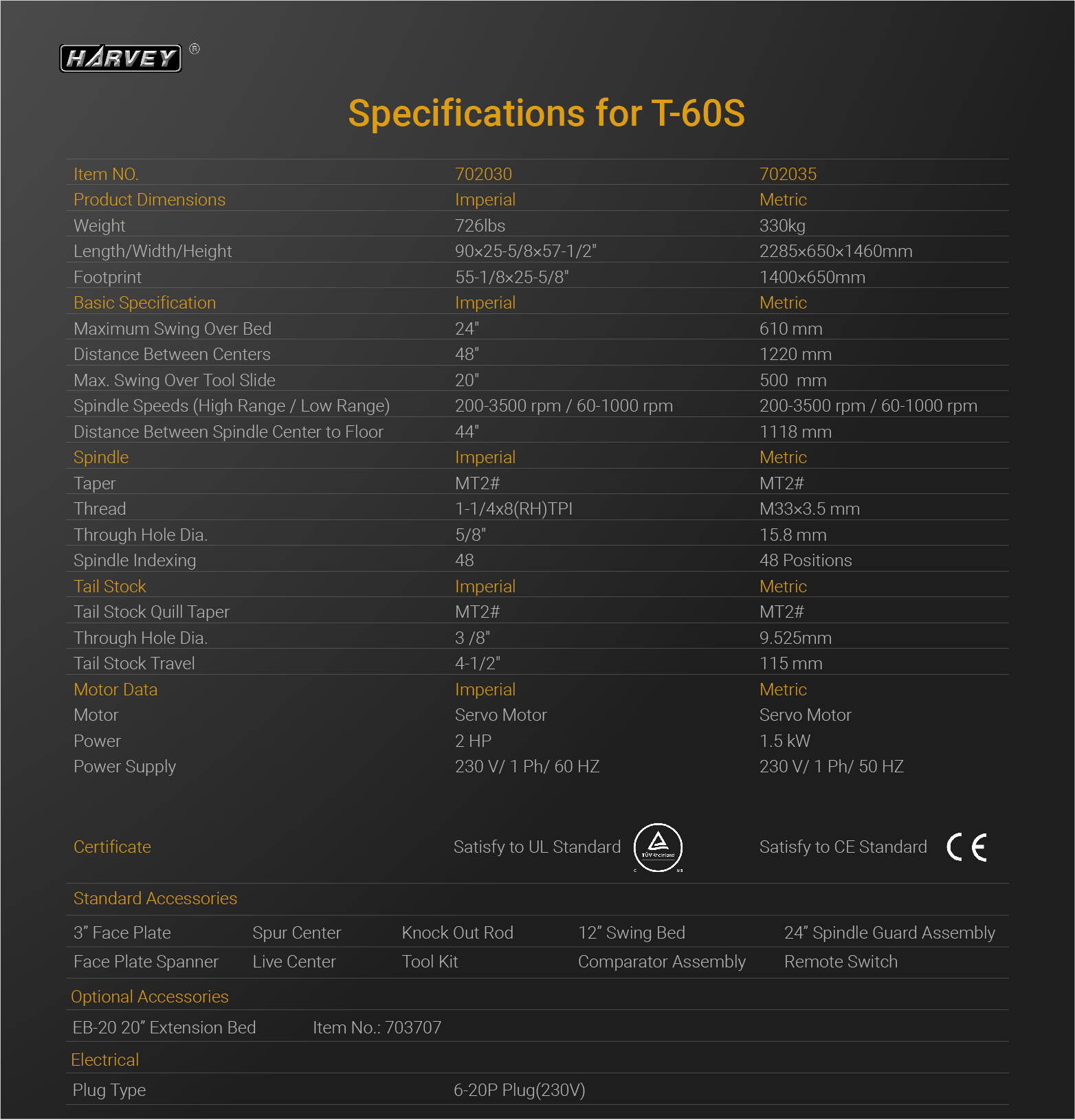 T60-S, a solid value and a solid machine
I typically buy my equipment used to maximize value, but I wasn't able to find a large, heavily-built lathe in my area despite months of looking. I picked the Harvey largely on value - the included accessories like the swing-away tailstock holder were expensive extras from other manufacturers. Even with these added features, the Harvey came in at a very competitive price. I was also shopping for mass - I didn't want a lightweight machine when turning large bowls.
I made several contacts with a Harvey customer service rep before my purchase and always received intelligent and prompt responses. They set up shipping to my preferred carrier and everything went smoothly.
When I was shopping, I was initially concerned about the Servo Motor drive, and even asked if the machine could be sold without one (it couldn't). I know a lot about traditional 3 phase motors driven with a VFD, but I know very little about how servo motors work. I am very pleased with the motor so far. It runs quietly and stays cool and feels like it is easily delivering the promised 2 horsepower. It is willing to run at VERY low speeds without heating up or stalling, which can be handy when applying finishes or sanding. I will probably remain slightly skeptical until it has served for 20 years or so, just because I'm an old-fashioned kind of person.
So far, I have roughed out 20" bowls with fairly aggressive cuts without having any problems with power. I would like to have seen a 3 Hp option for a lathe that can swing such large pieces with the extension bed, but I haven't tried it yet so I won't complain too much.
I included the extension bed in my order to give me the option to turn larger diameter pieces using the dropped-down location at the end of the bed. Note that tailstock support isn't available with this arrangement.
I've turned bowls on the lathe for a few hours now, and so far my impressions are good.
Pros:
-The machine is heavy, well built, well thought out, and has enough power for aggressive cuts at 20" diameter.
-The machined parts of the castings are very nice with no voids or ugly spots.
-The value was excellent, considering shipping costs, the inclusion of the swing-away tailstock holder, and the very fair price of the extension bed.
-The machine was well packaged, shipped quickly and without damage, and was easy to assemble (with heavy lifting gear! I wouldn't want to try to assemble this with just a couple of friends holding things up!).
-Pre-sale customer support was very good.
What would I change? These are genuinely trivial concerns and wouldn't keep me from buying this machine again:
-I ran into a couple of sharp spots on the underside of the bed casting that I will file down so that I won't get cut if I bump into them when cleaning or when reaching under the bed to connect attachments.
-A machine this size probably deserves a higher power motor option. I won't know for sure until I try some larger pieces!
-The spindle is not threaded on the outboard end, so the machine can't be set up for outboard turning without removing and flipping the headstock around, even though the bed extension can be connected to the outboard side of the lathe.
-The lack of outboard spindle threads will make through-spindle vacuum chuck applications a bit more difficult to figure out. I'm working on making an adapter now.
Neutral:
-If I had the option, I would have picked a traditional 3 phase motor with VFD drive, especially if it could be 3Hp. For now, I'm going to give the servo motor a chance and hope that it lasts as long as the older technologies. If it does, it will be a win in my book.
Overall, I'm happy with the lathe and would buy another without hesitation if I had a need for two giant lathes!
Harvey T60 Turbo Wood Lathe.
My dreams of being able to upgrade to a better wood lathe have been fully realized when I decided on the Harvey T60 Turbo. I made the decision after much research, and a few sleepless nights, to go for the Harvey T60, and so far, I have not been disappointed. It has handled everything I have asked it to do. The alignment and smoothness of the head stock and tail stock on the bed could not be better.
The weight of the lathe, and there for stability, is fantastic. The power of the 2HP induction motor is amazing. It is also very quiet when running. I like the remote Stop / Start switch as it does provide that extra safety measure when things are spinning. The indexing control, which can also act as a spindle lock, is very easy to use.
I also purchased the "swing away" bed extension and the 24" bed extension all at a price which proved to be great value for money compared with other brands when I did my original research. If I needed a second lathe it would be another Harvey T60 Turbo, so I would not hesitate to recommend this lathe to anyone in the market for a superb piece of woodworking machinery.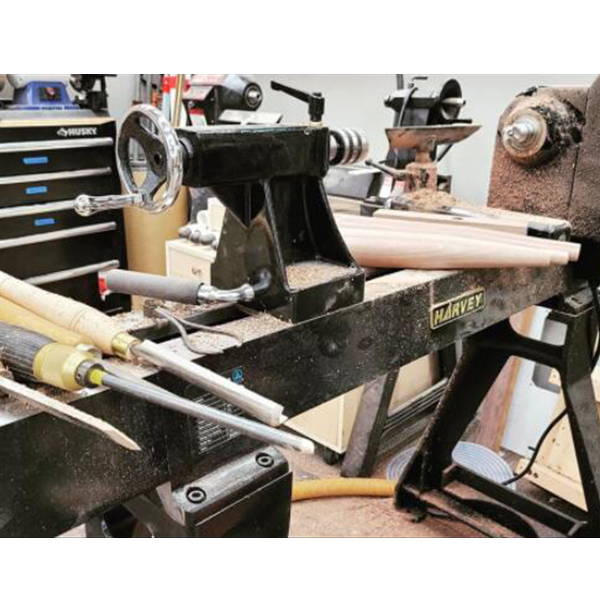 Wood turning is so much fun! I wish I had more time to do it! This week we're making a Windsor/Maloof-style hybrid rocking chair. The turnings are mostly simple tapers, but there are plenty to do!