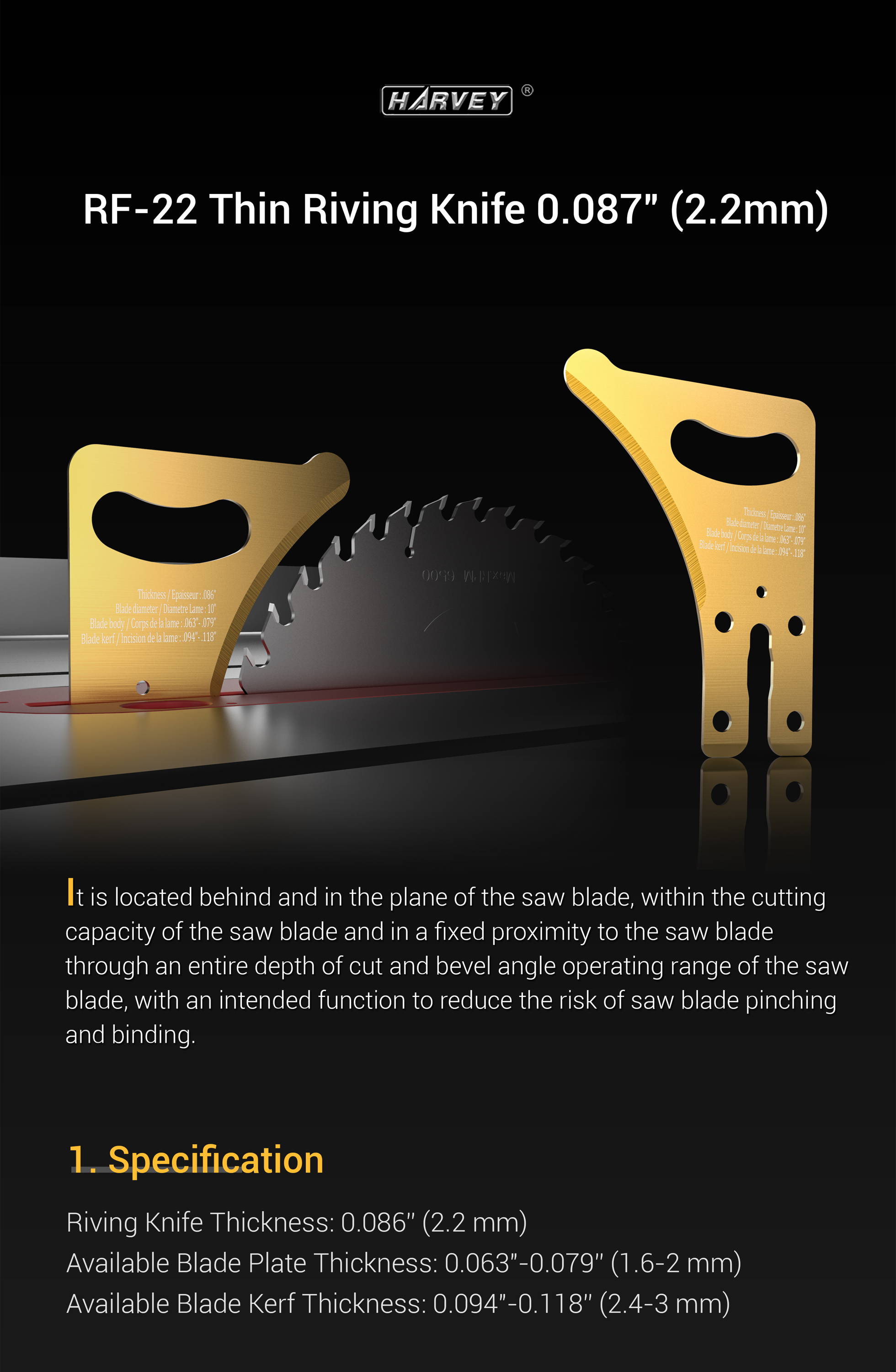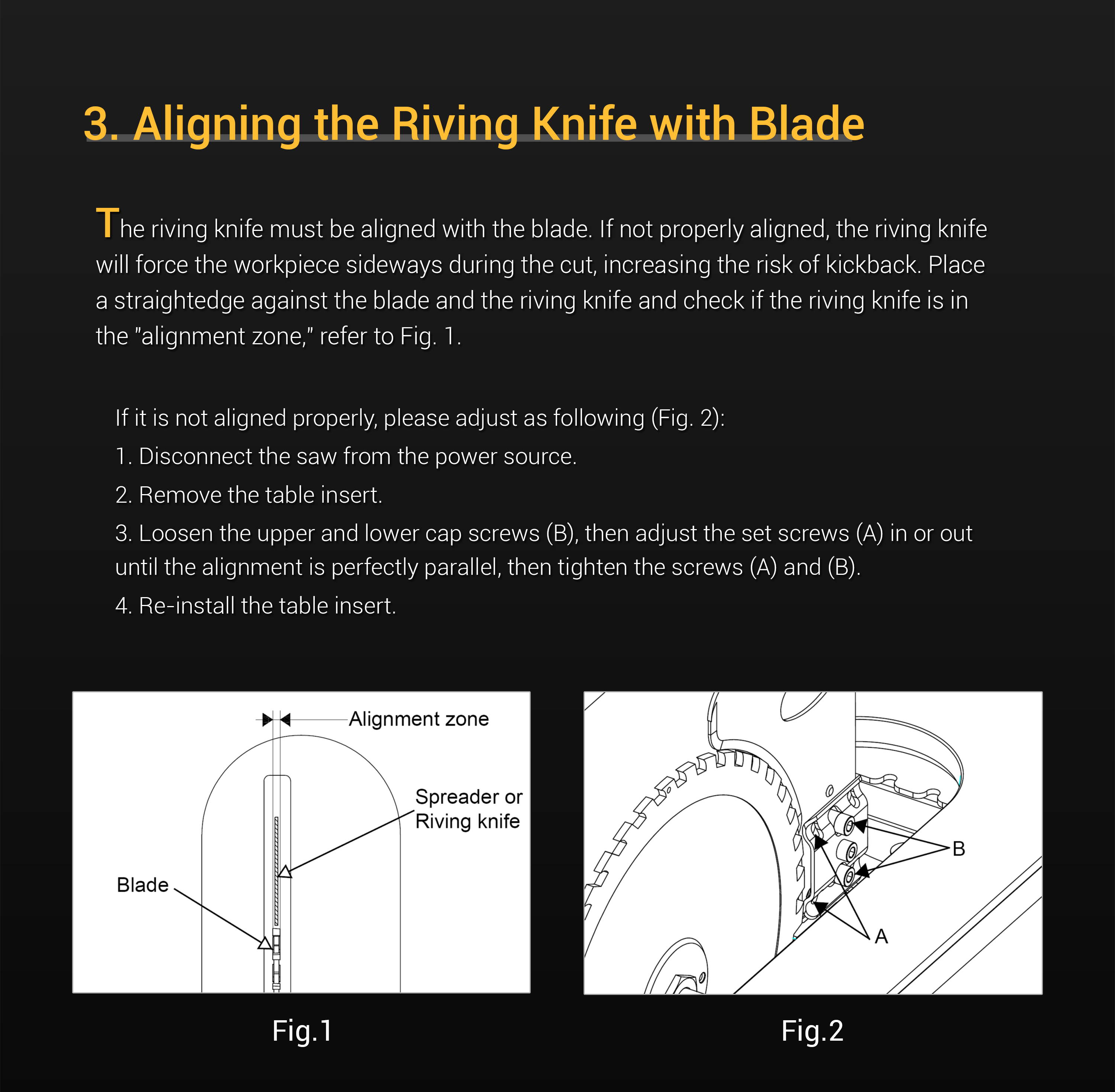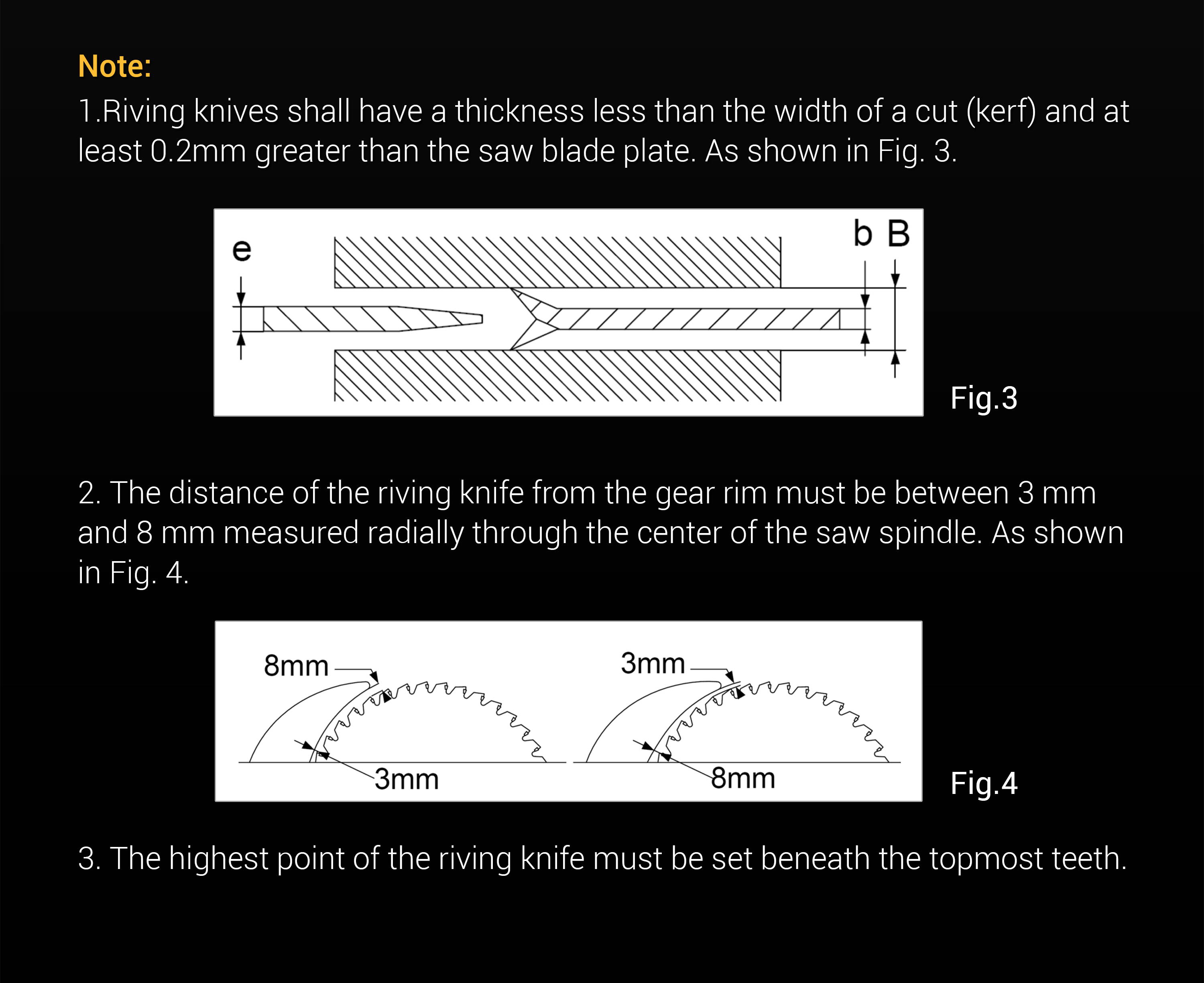 "Some images on this page are computer-generated representations of the product and may differ from the actual product. Colors, textures, and other details may not be accurately represented in the images. Please refer to the product description and specifications for more information."
Thin kerf riving knife
Works as it should. Fits just like the standard knife that comes with the saw. I love using thin kerf blades and now I can do it safely.
Fits and works as intended.