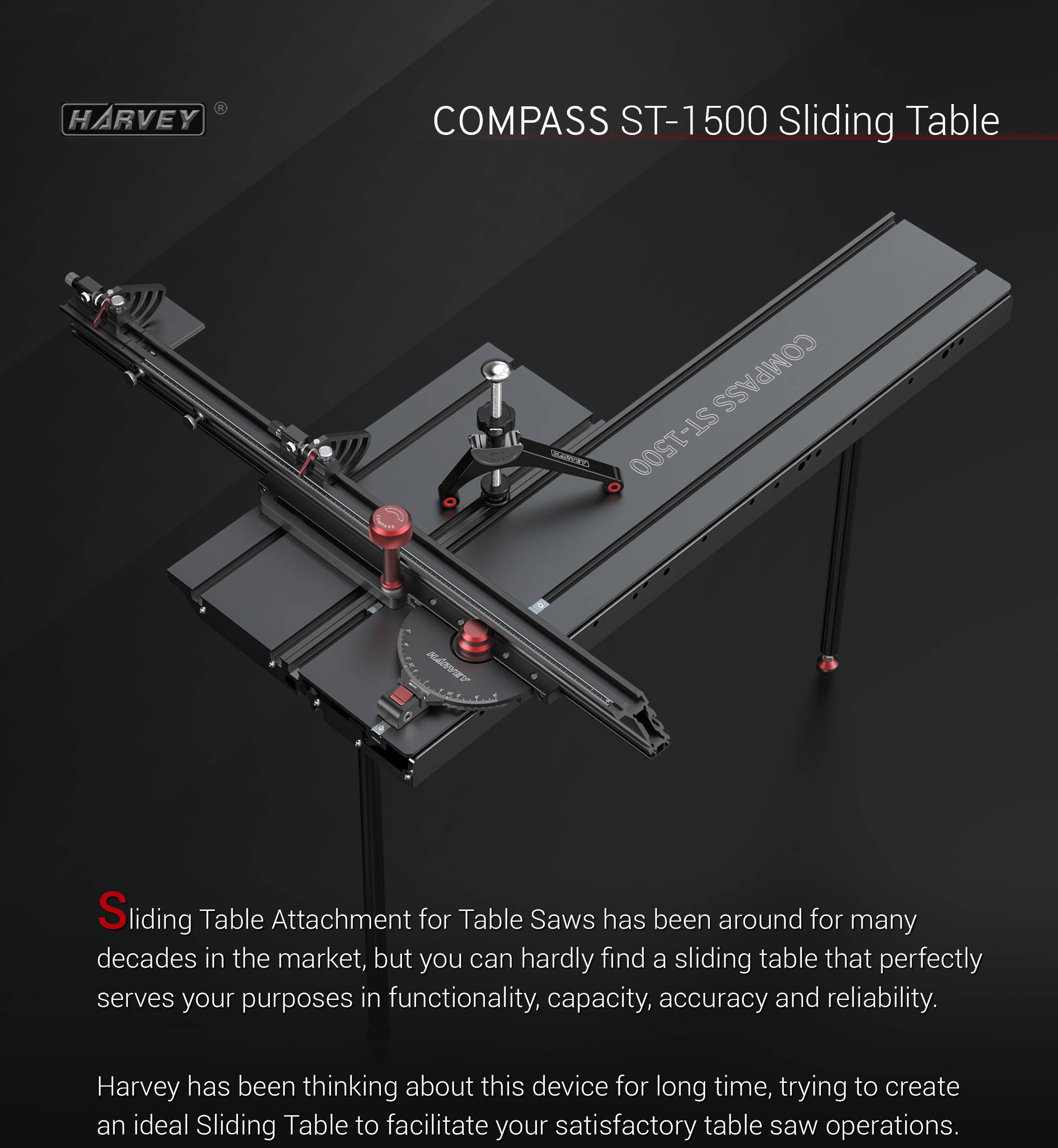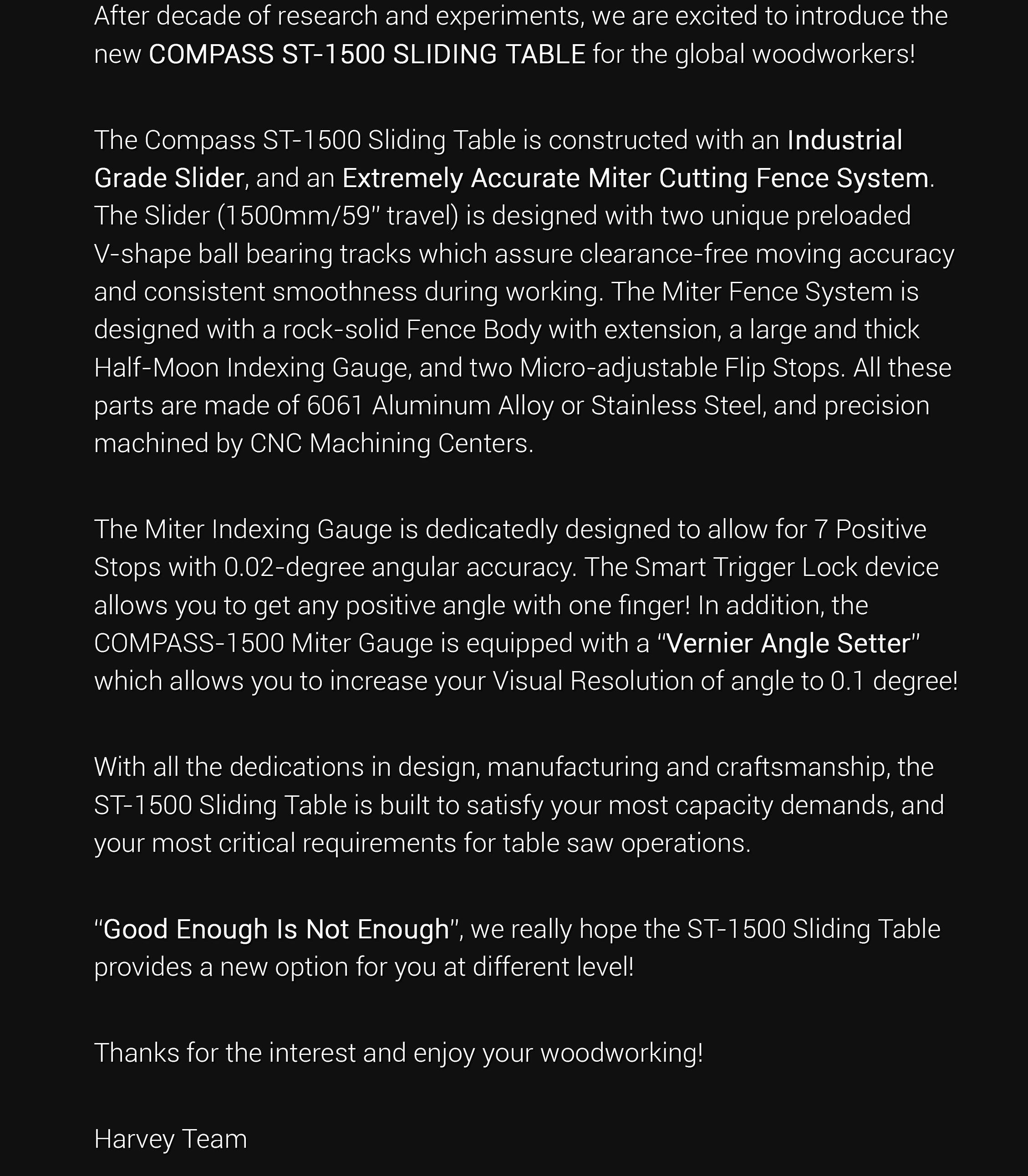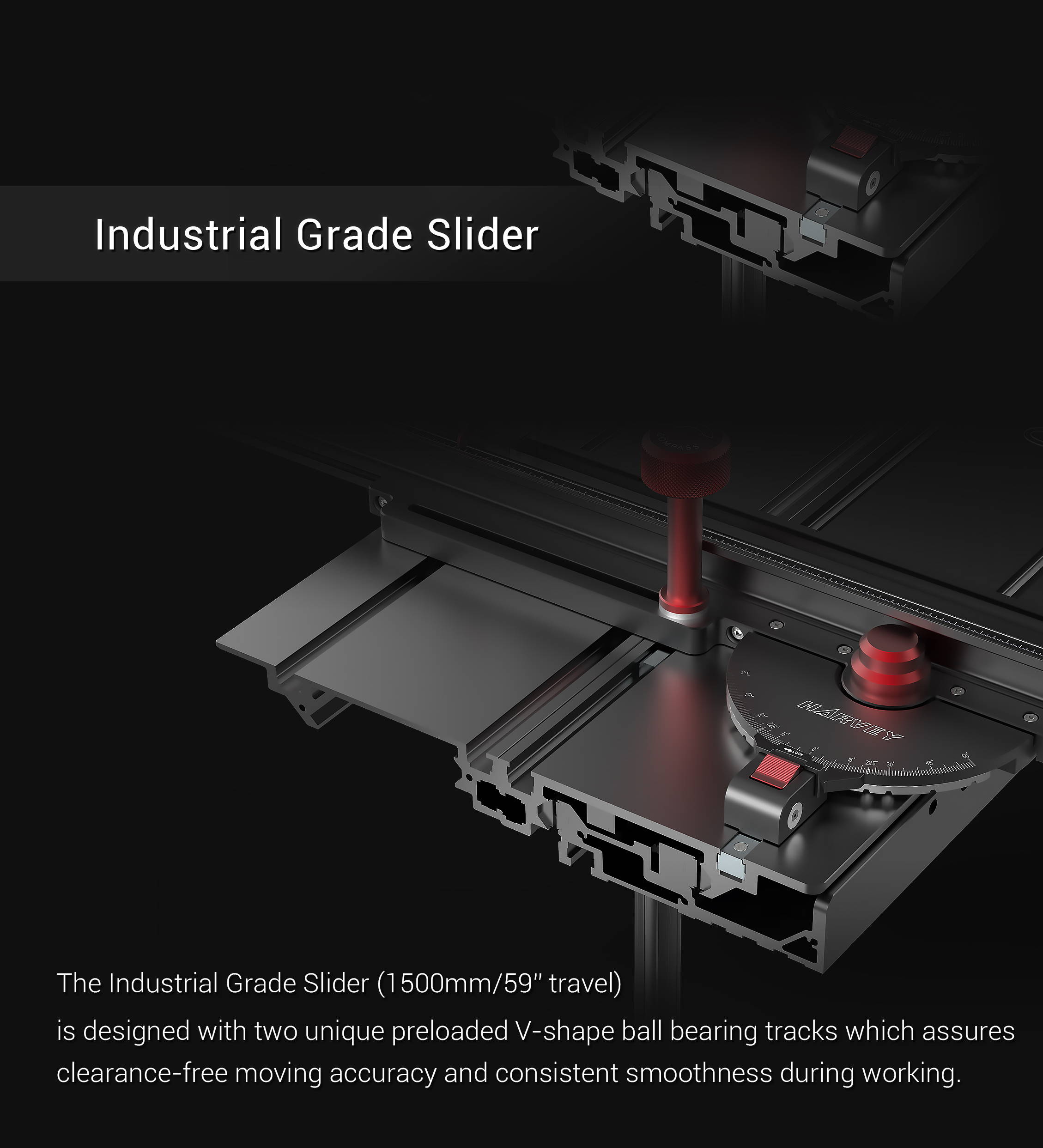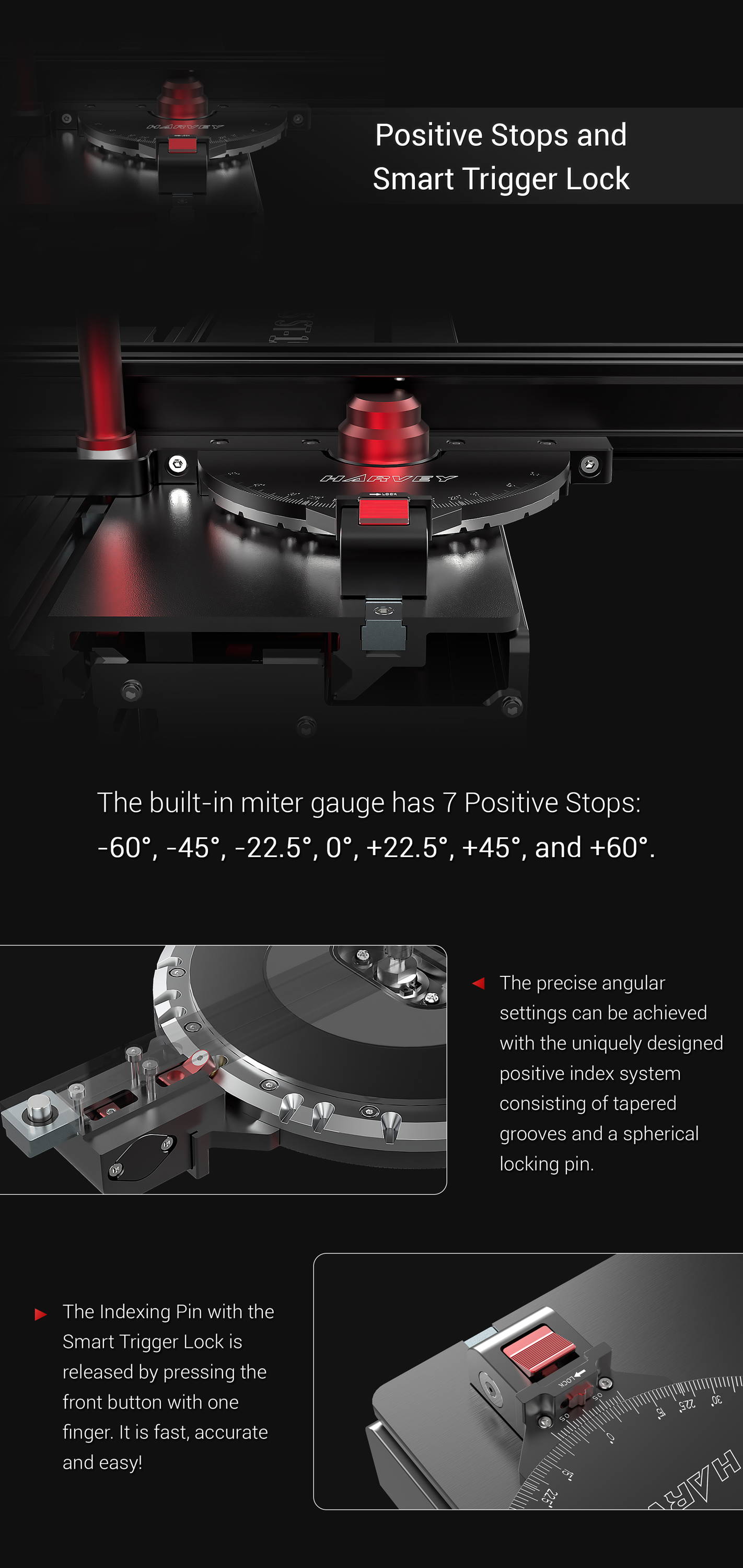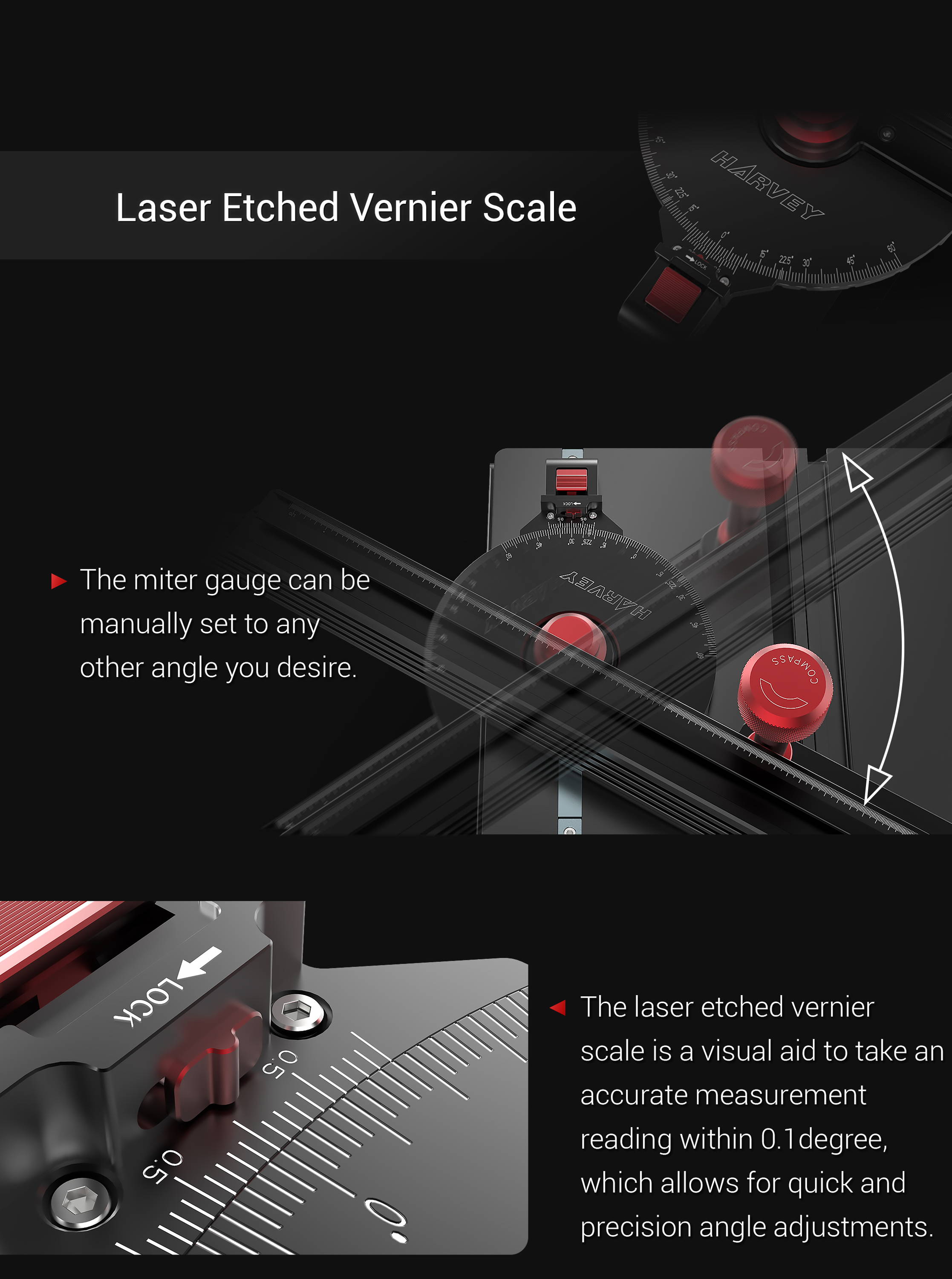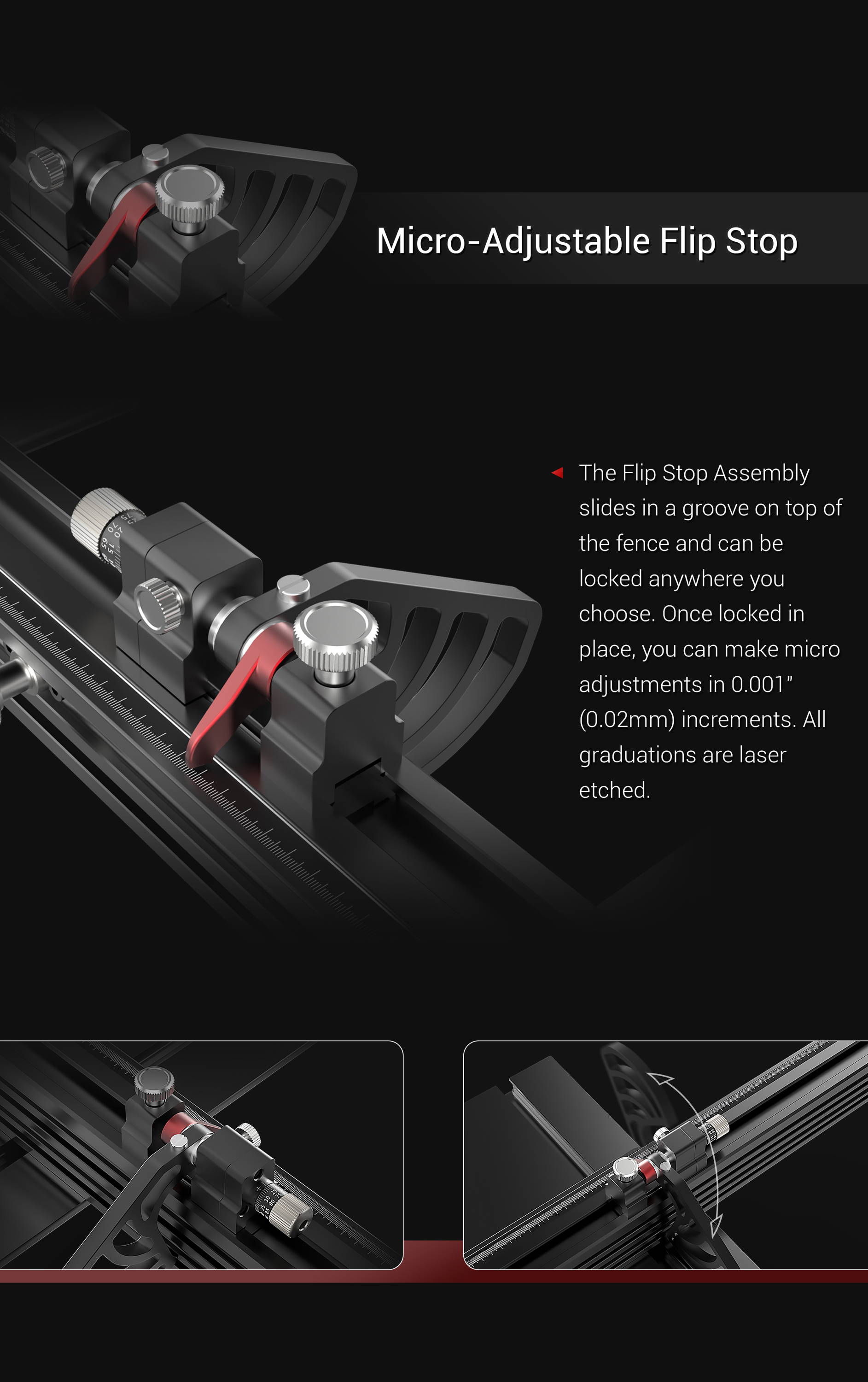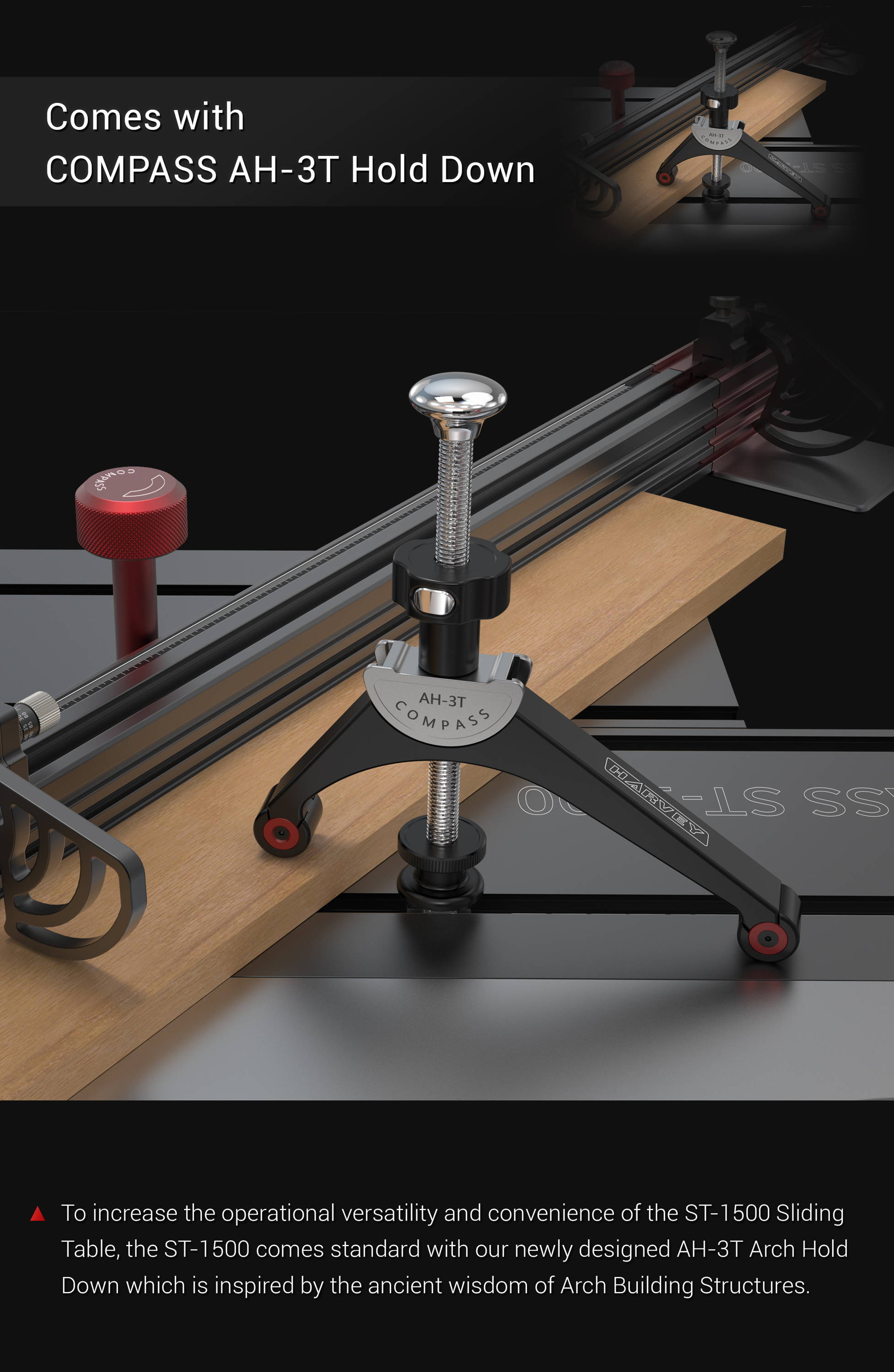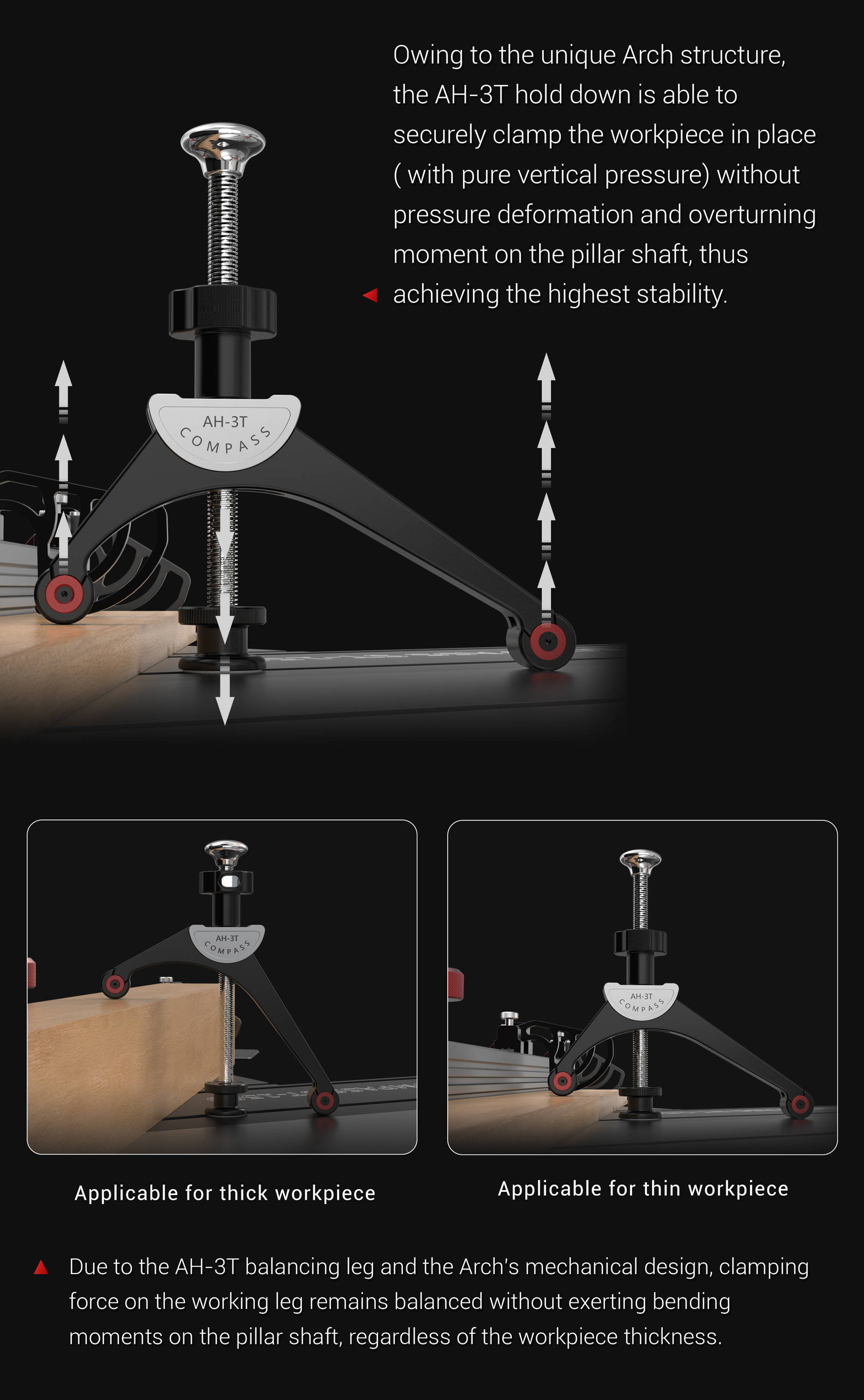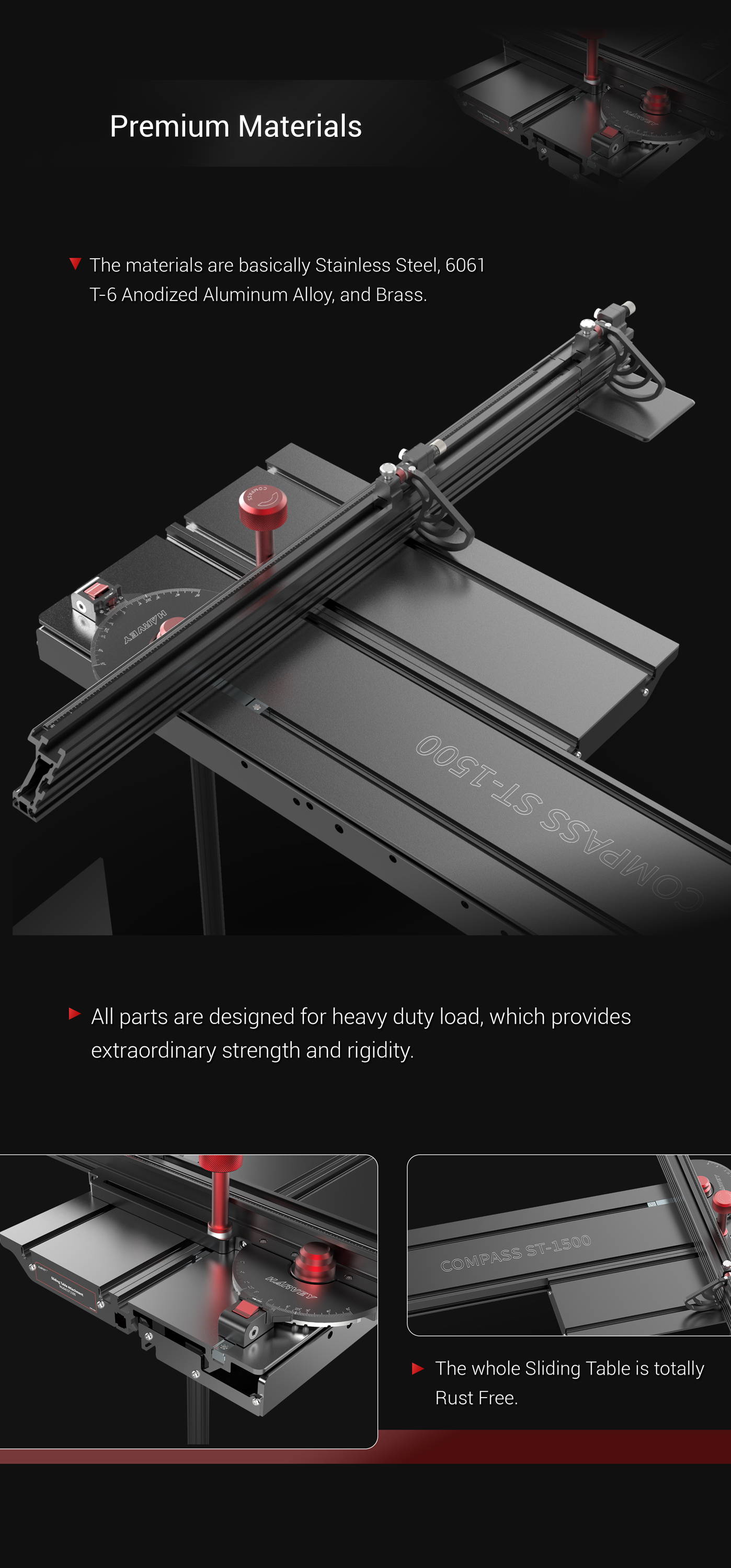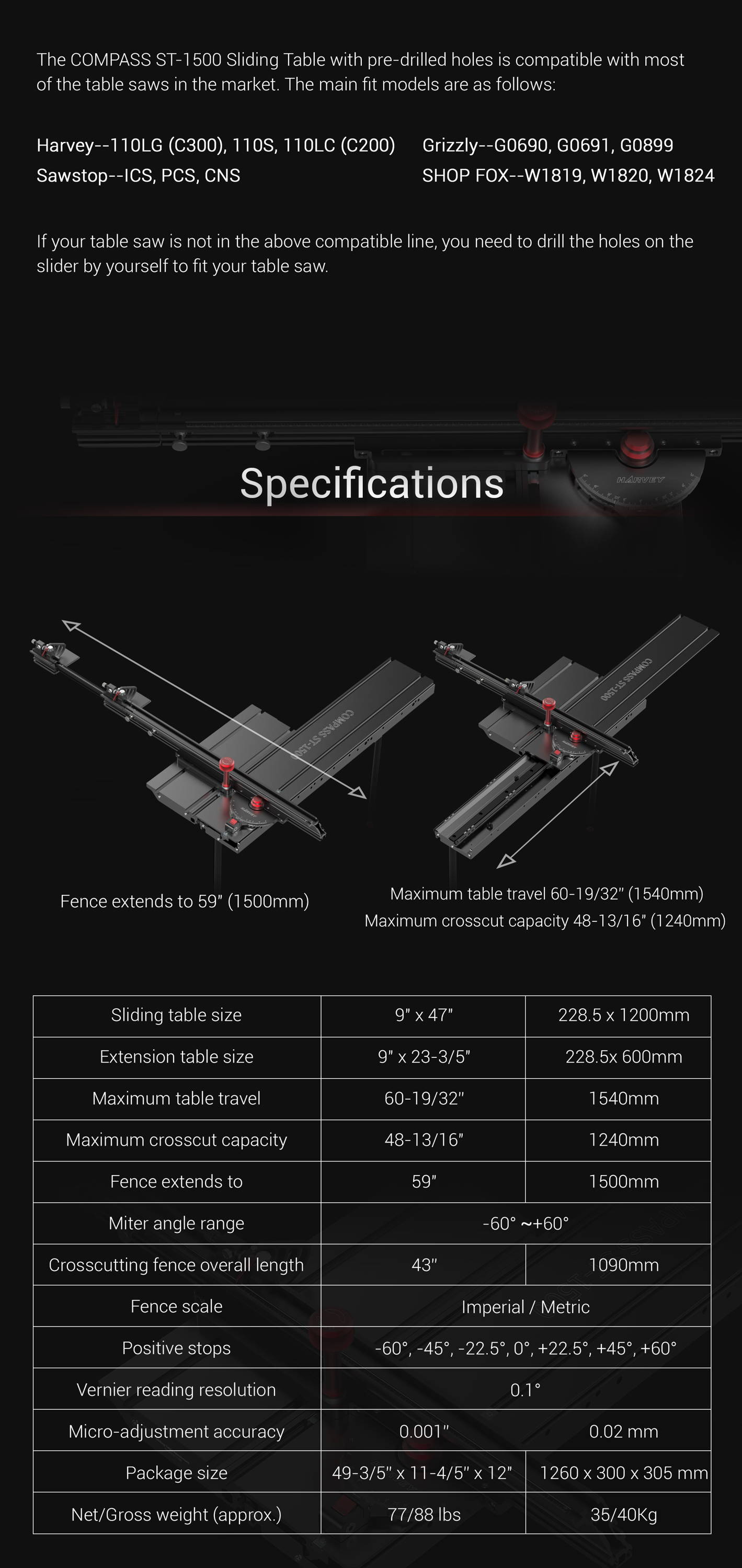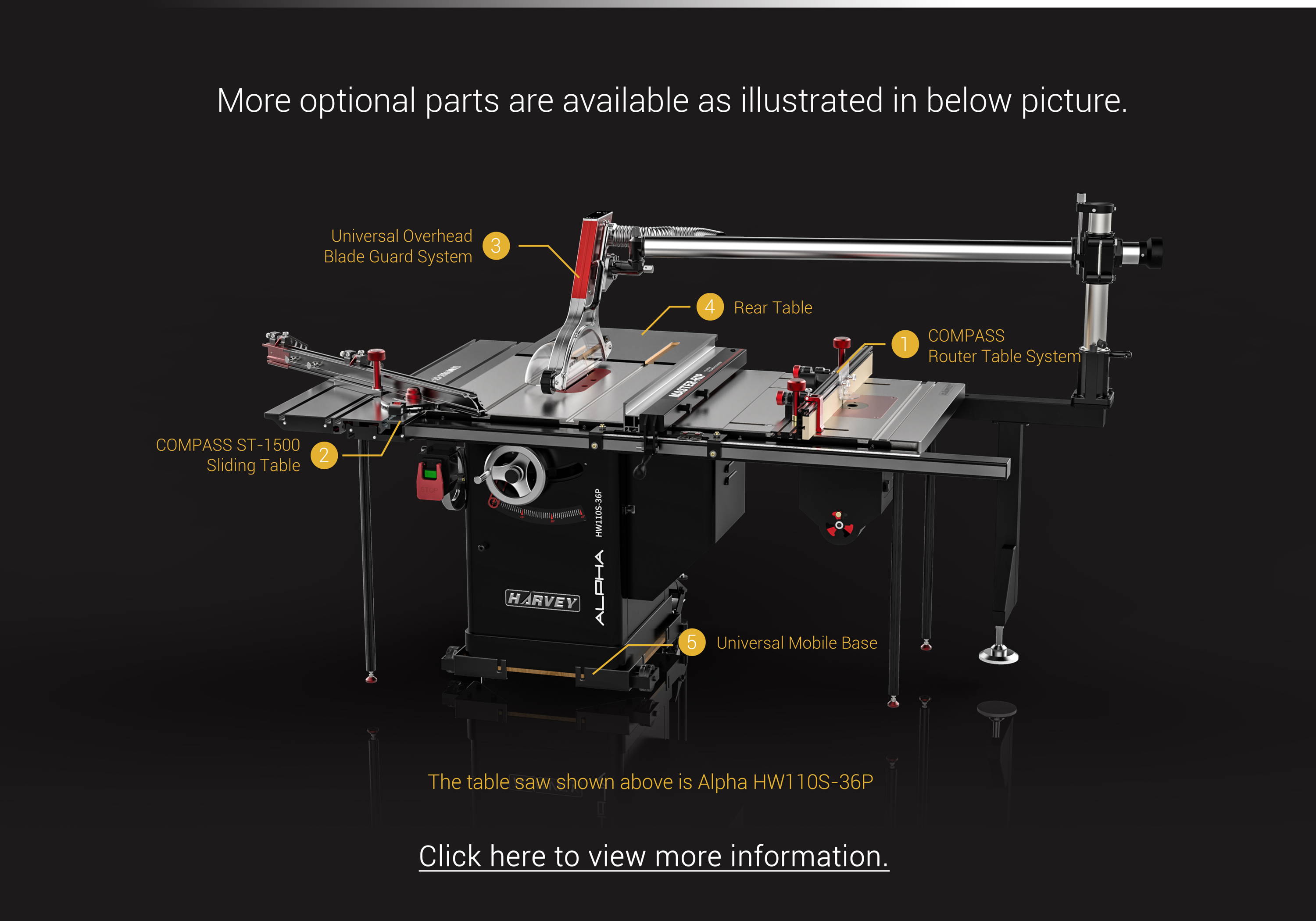 "Some images on this page are computer-generated representations of the product and may differ from the actual product. Colors, textures, and other details may not be accurately represented in the images. Please refer to the product description and specifications for more information."
Nice!
Easy to set up. Left cast wing on. Set sliding table flush with saw fence rail, not stepped back. 43" crosscut which is fine for my needs.
Quality if A1. Great packaging.
Don't think about it, just do it.
Folks, listen. Life is much easier with the sliding table. I just set up my new Harvey saw and attached the Compass sliding table and router table to it. The sliding table is gorgeous. It was ridiculously easy to assemble and doesn't take up as much room as I initially thought. I no longer have to use my dusty track saw to crosscut sheet goods. The quality alone is unmatched. I can't say enough about it, just buy it if you haven't already. I already can't see myself working without it. Do it!!!!!!!!
Excellent product and service
The quality of tools Harvey has is top notch. I am blown away with the new saw and in the next week I'll get this ST-1500 attached and give it a run for it's money, I am very excited to have it.
40 years to late.
40 years working as cabinet maker,I finally get a sliding table. Wish I would have gotten it sooner.I might even attach it to a large shaper. If you do cabinet making for a living or just as a hobby check out what Harvey has to offer. I'm happy I did.
ST-1500
Very well made and easy to use. I highly recommend it as it changes one's entire table saw experience. The miter gage is also extremely good. Note that one needs to take a goodly amount of time setting this up. FYI, it fits on a Shop Fox W1851 without any modifications.