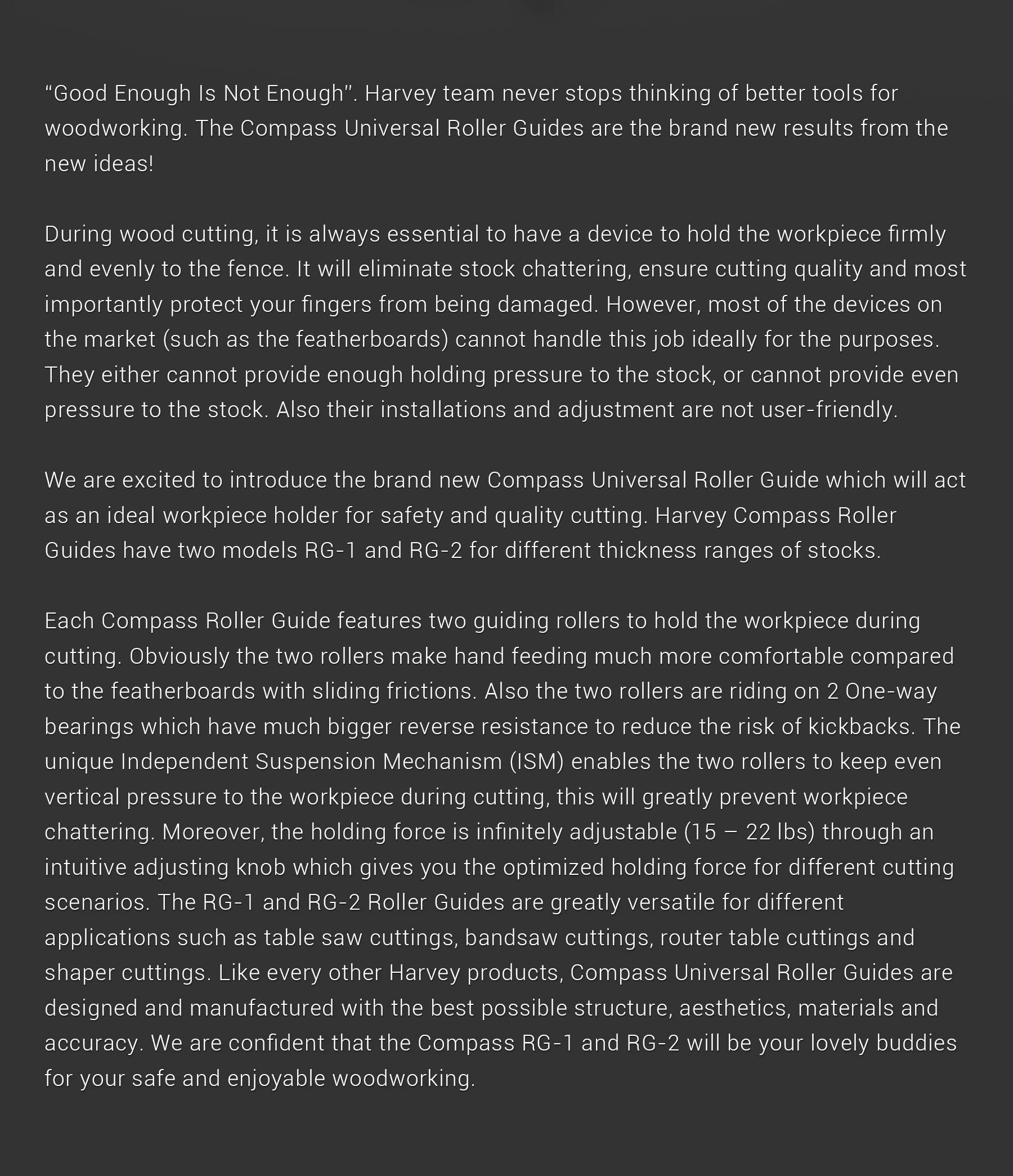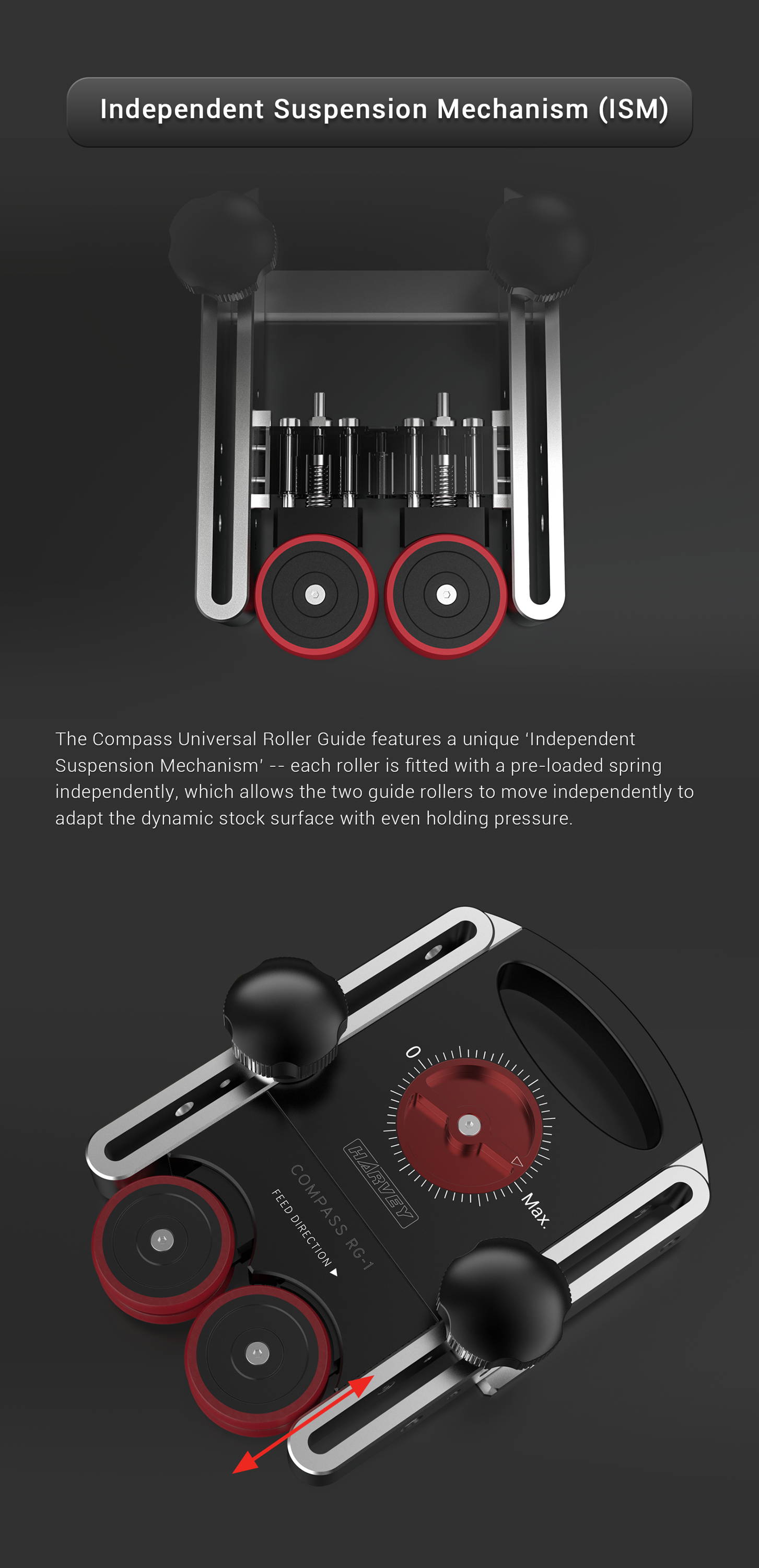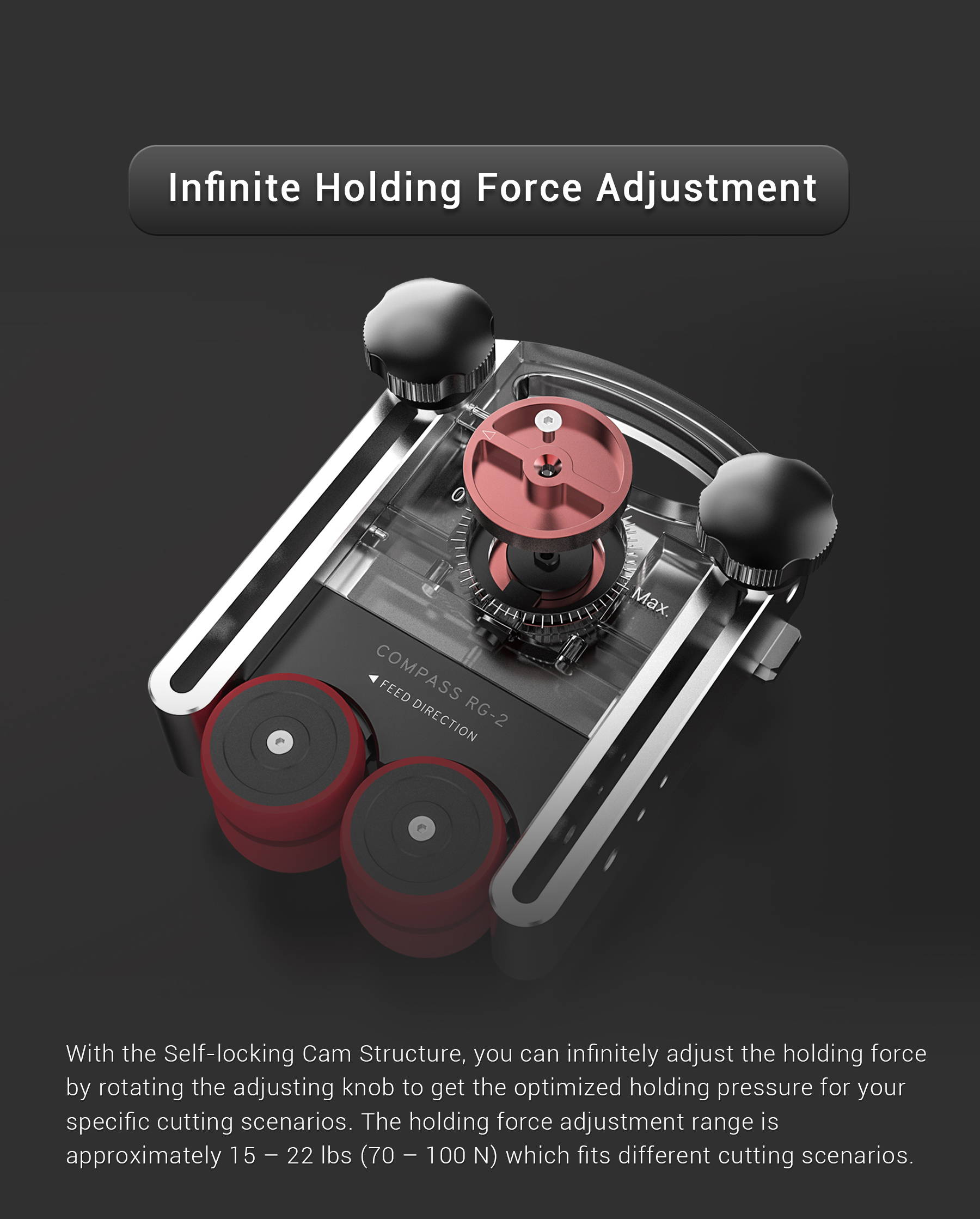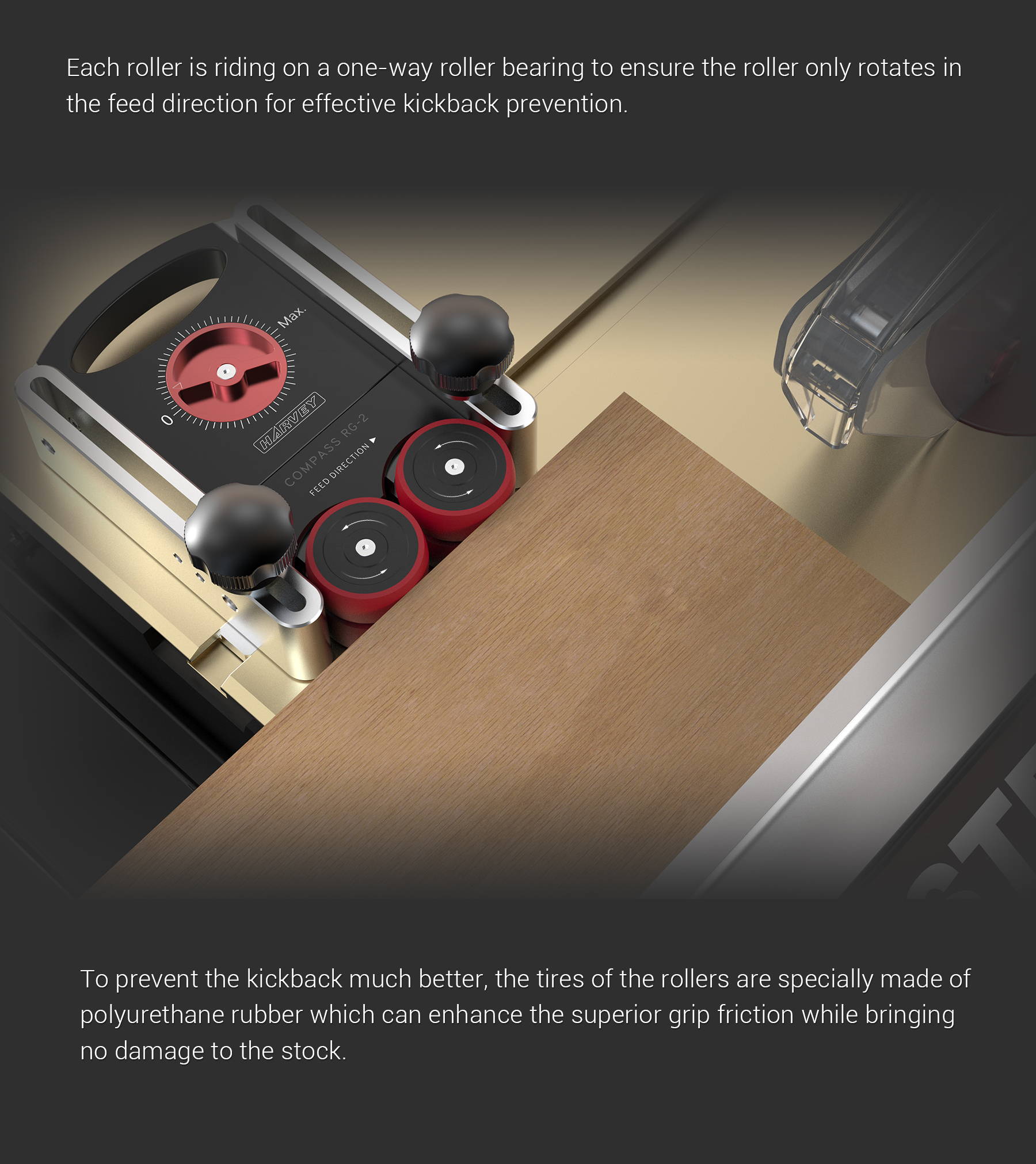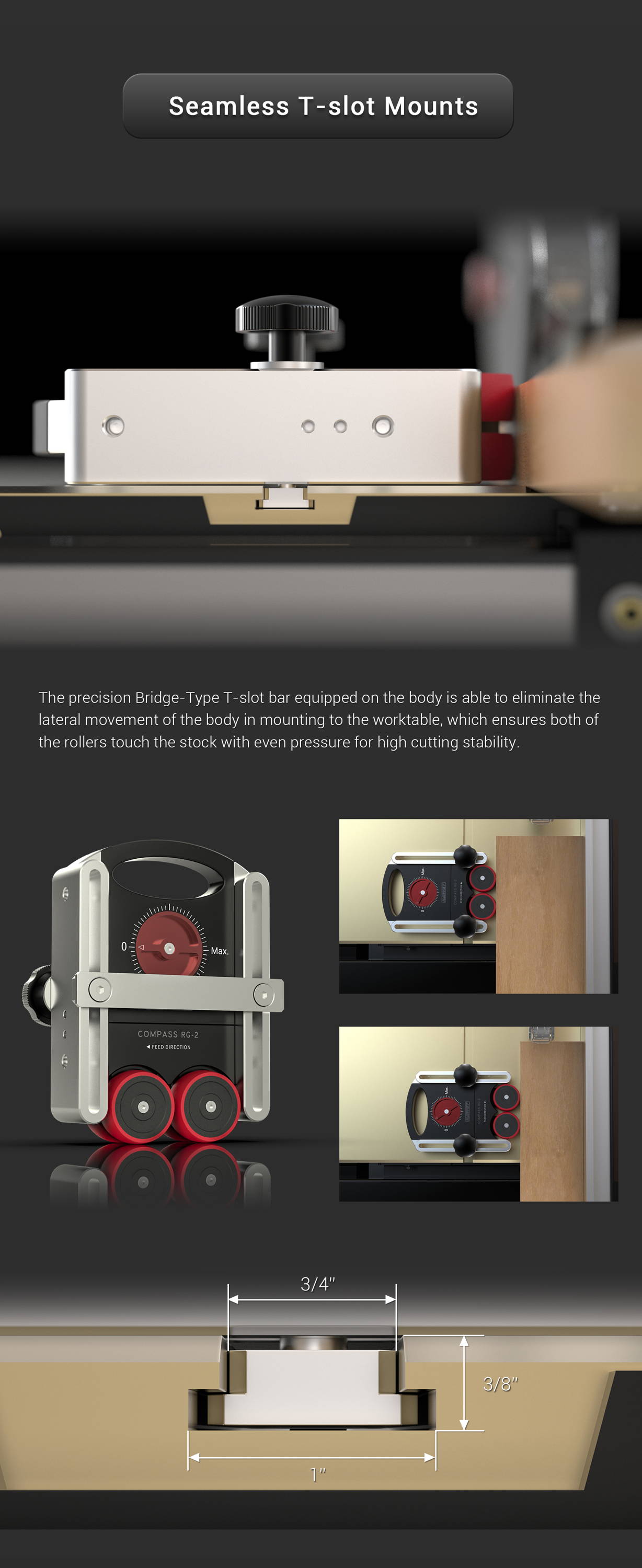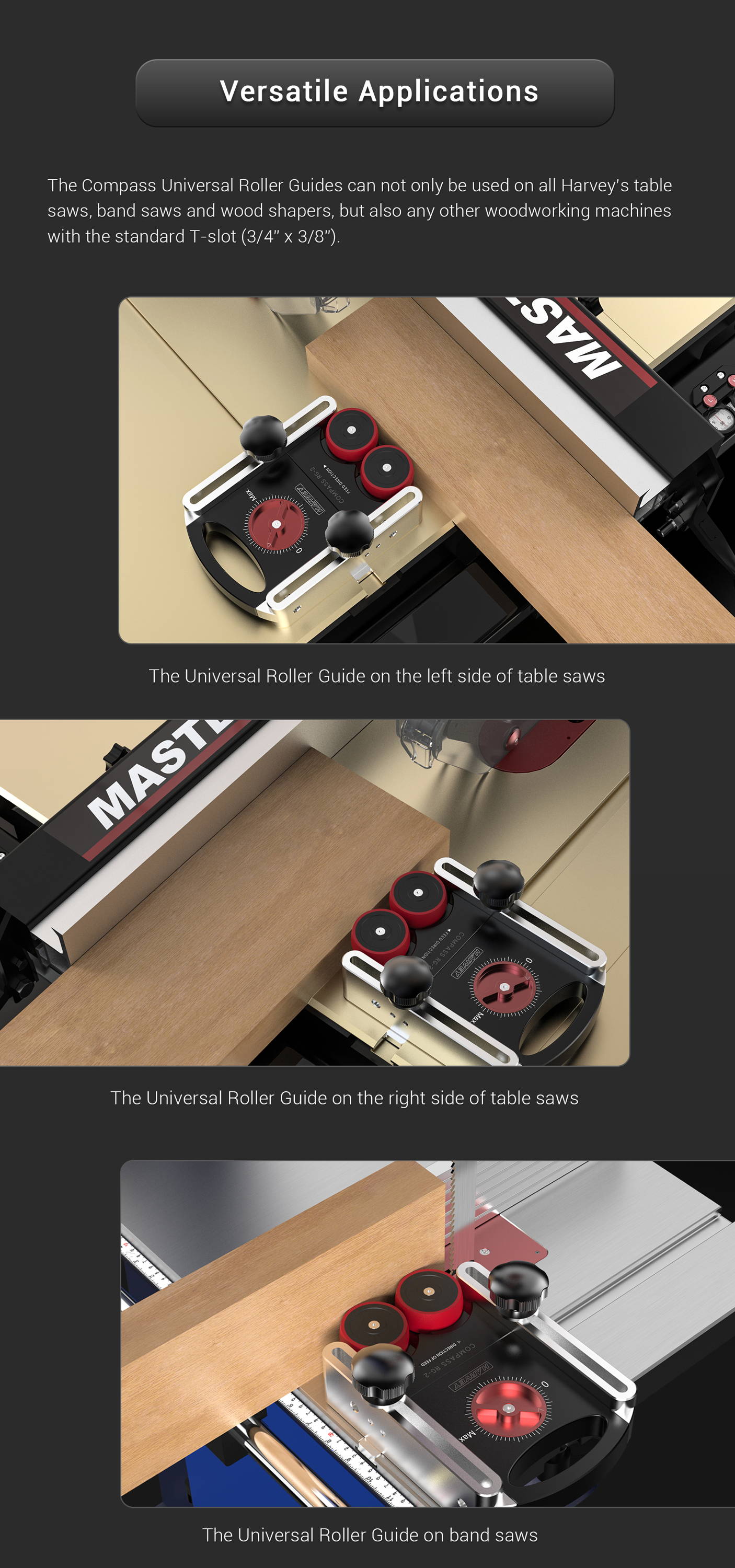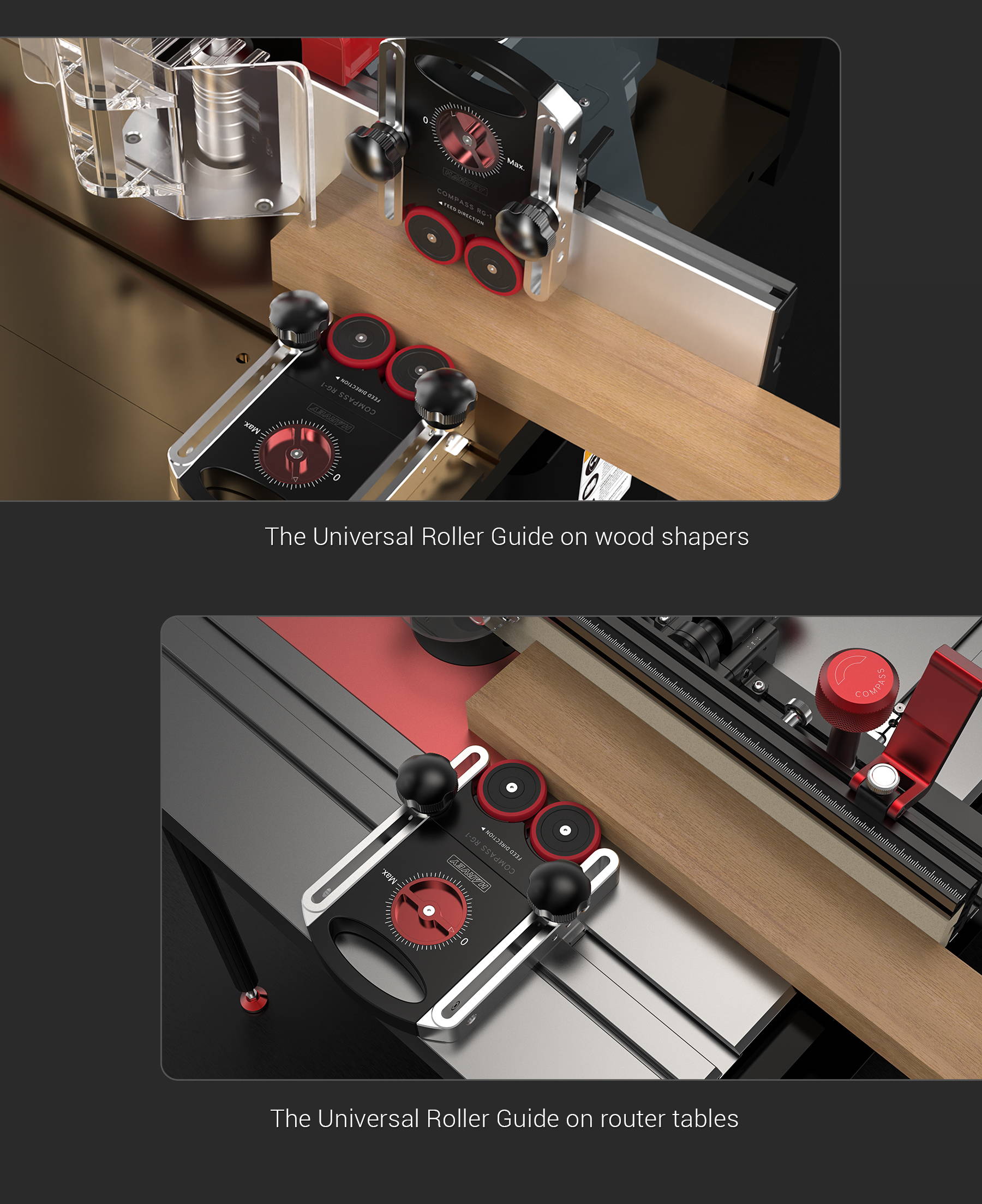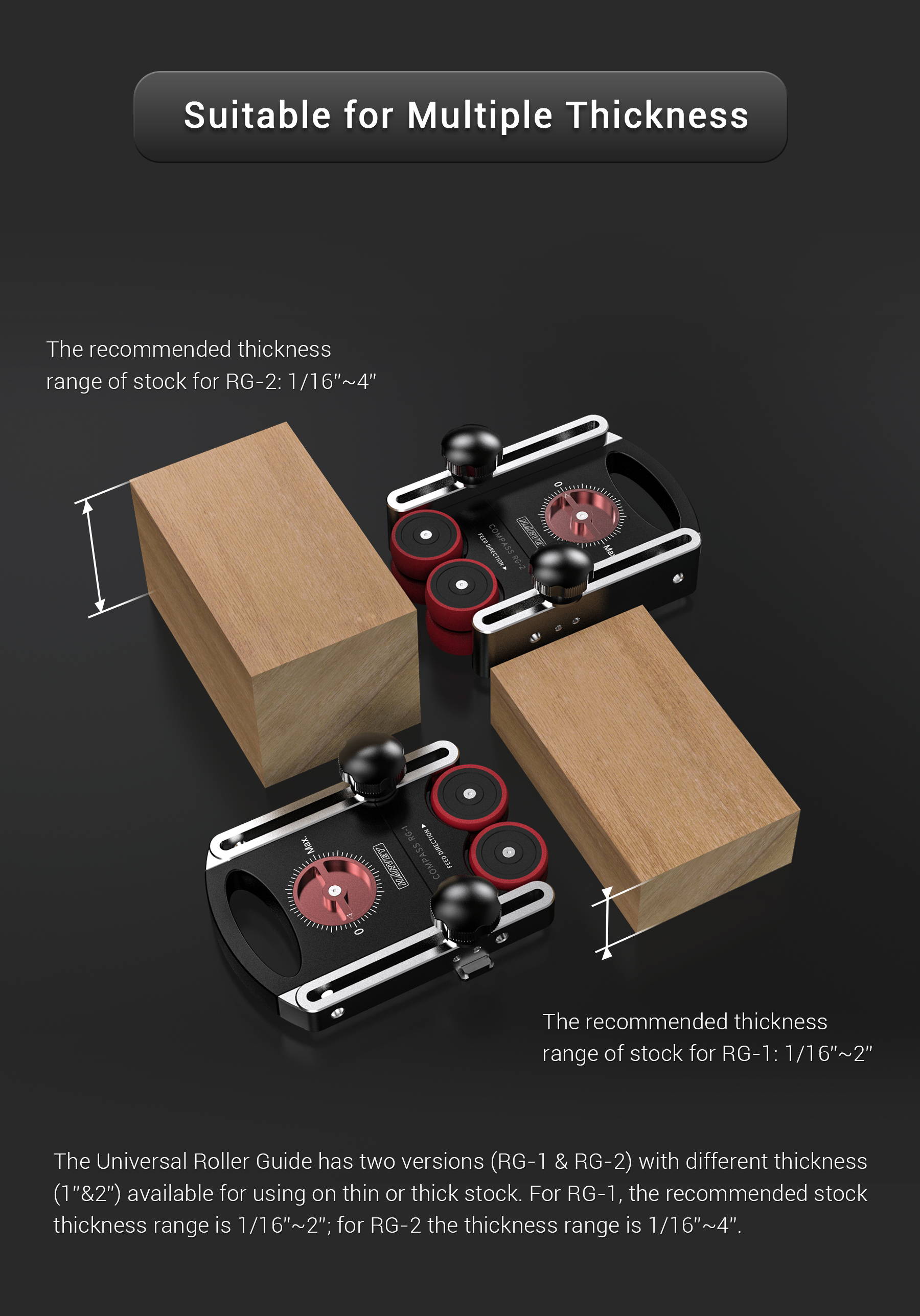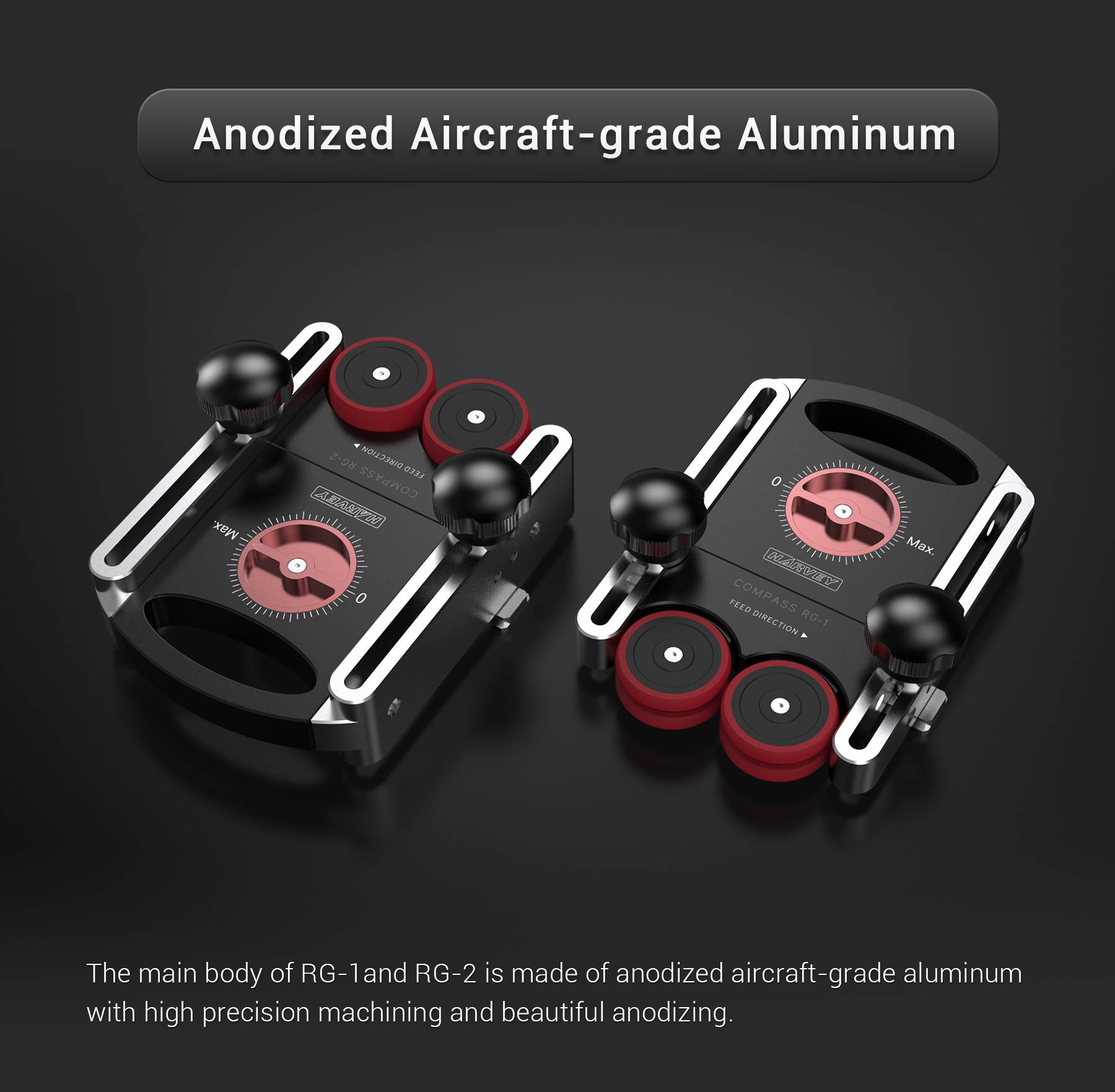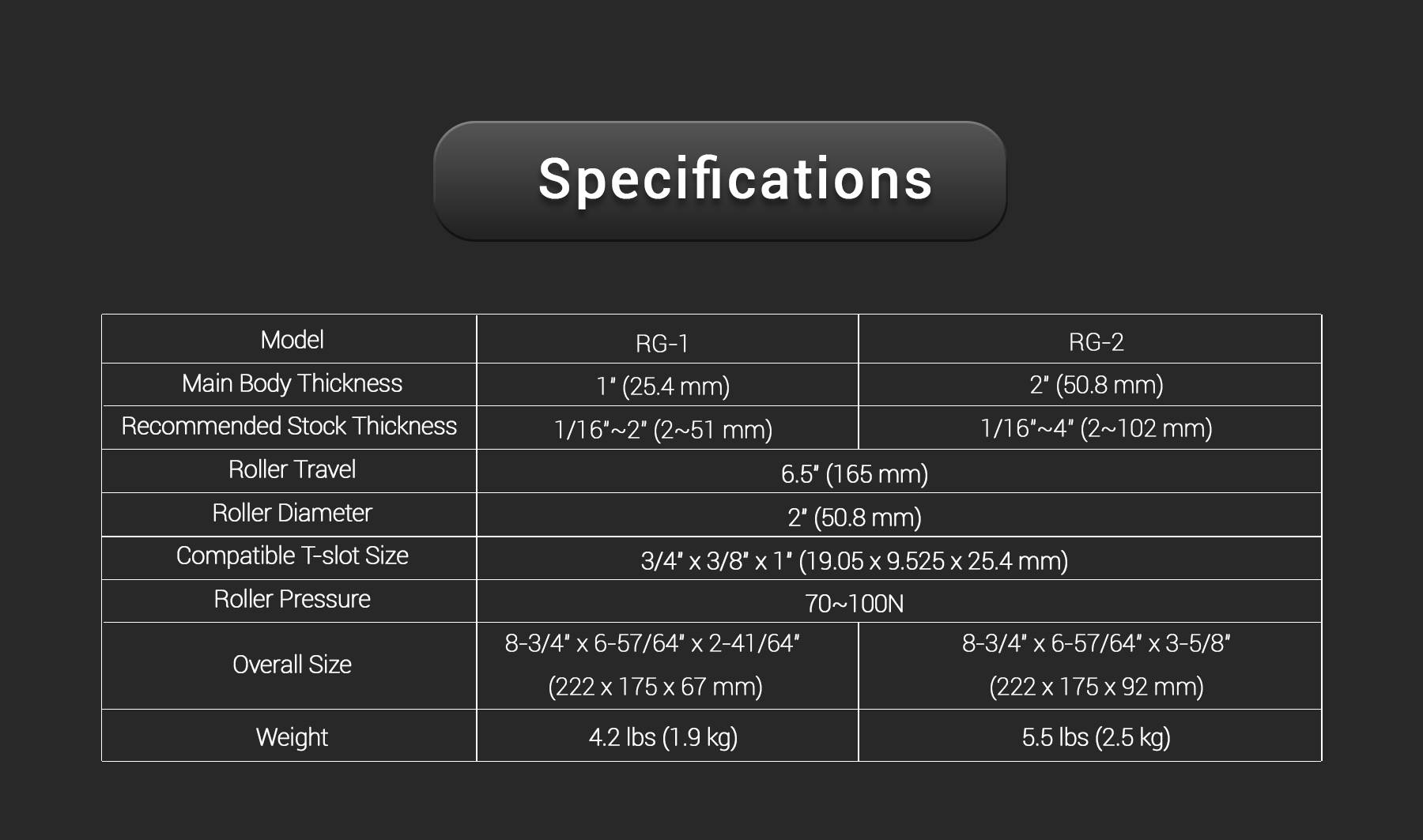 "Some images on this page are computer-generated representations of the product and may differ from the actual product. Colors, textures, and other details may not be accurately represented in the images. Please refer to the product description and specifications for more information."
Could not be happier.
I now have RG-1 and RG-2 . They are far superior to the conventional feather board.
I probably will order another RG-2.
RG2
It is safer. Does require increased effort to push the wood.
RG-1 Roller Guides is the bomb
I recently purchased this roller guide and used it to dimension 200 bf of white oak. I really enjoy the positive pressure it places on the board and the ability to ride that to a degree with the knob when dimensioning rough lumber. Awesome addition to my TS.
Awesome!
I have only used it a few times but so far it is great!
Best "feather board" ever!
So NICE I bought it TWICE!
Originally purchased the RG-1 to use along with the roller guides installed on my table saw. Loved the product so much I purchased the RG-2 to use on my bandsaw, especially when re-sawing.
The product is so well made. You can just tell Harvey cares about quality materials and craftsmanship. I would not hesitate to purchase more Harvey tools and equipment again in the future.
Harvey Products
All of the Harvey products I have purchased thus far have been to an exceptional standard. Nothing on the market has the unique combination of price point and quality to compare.