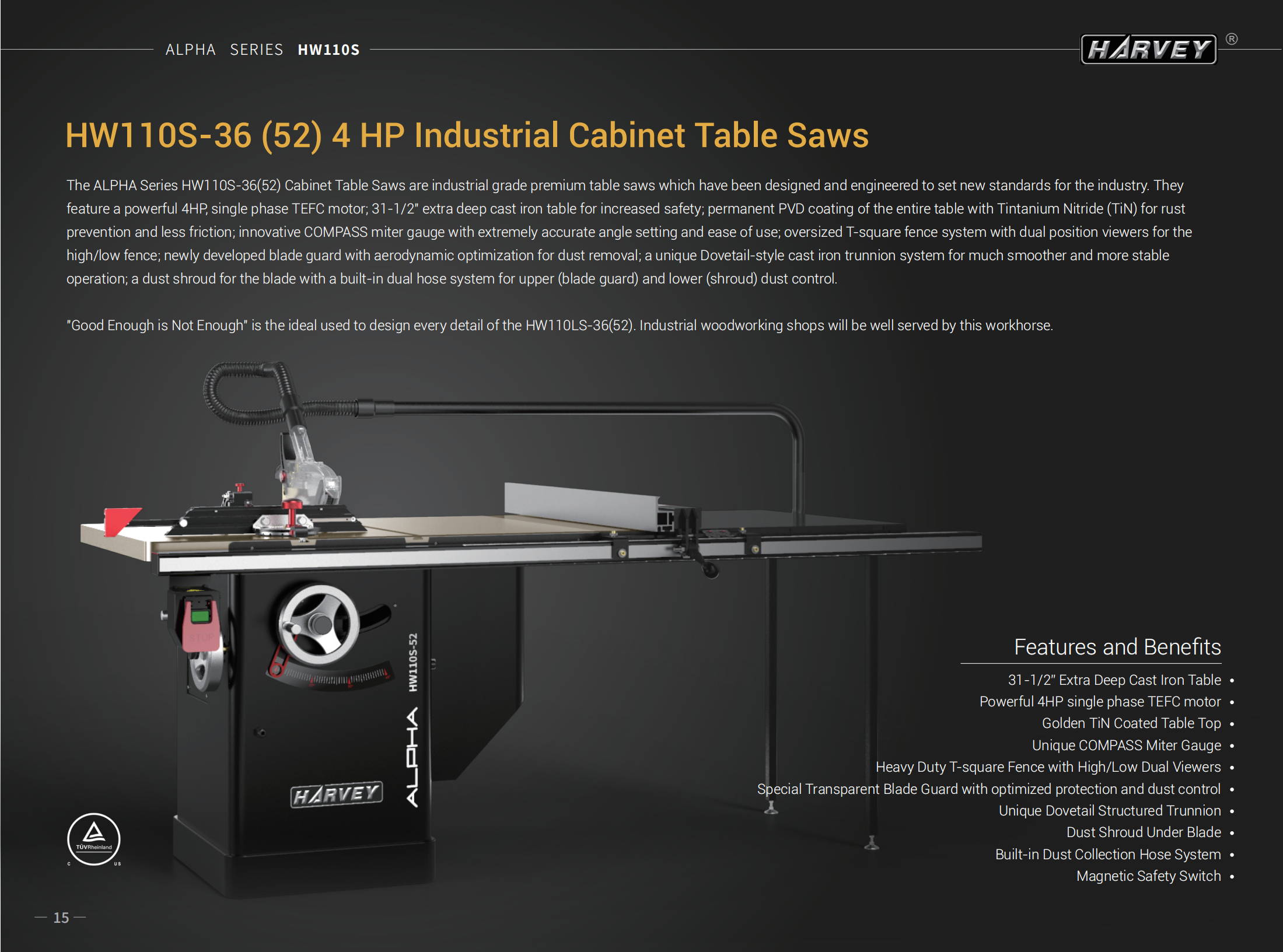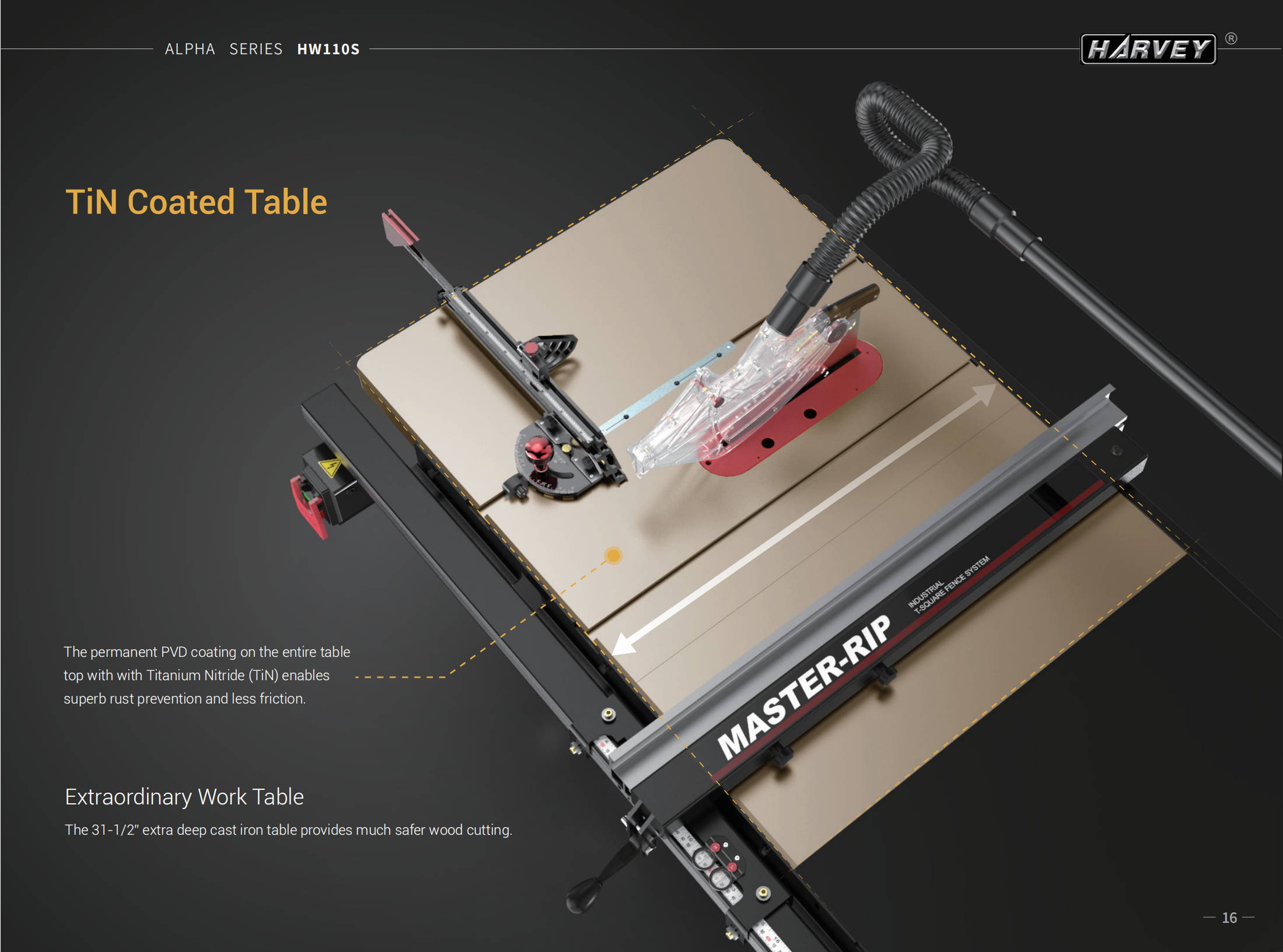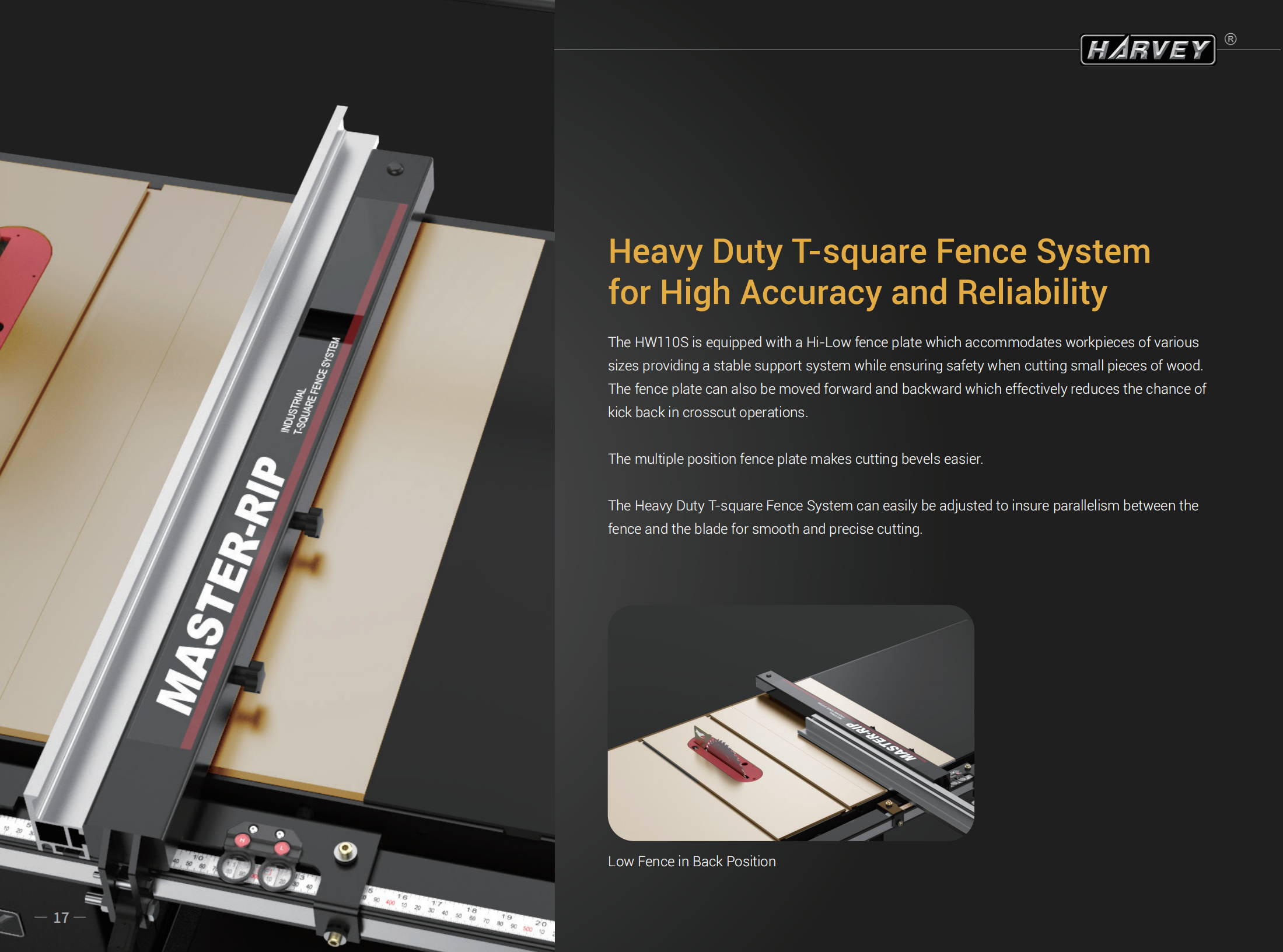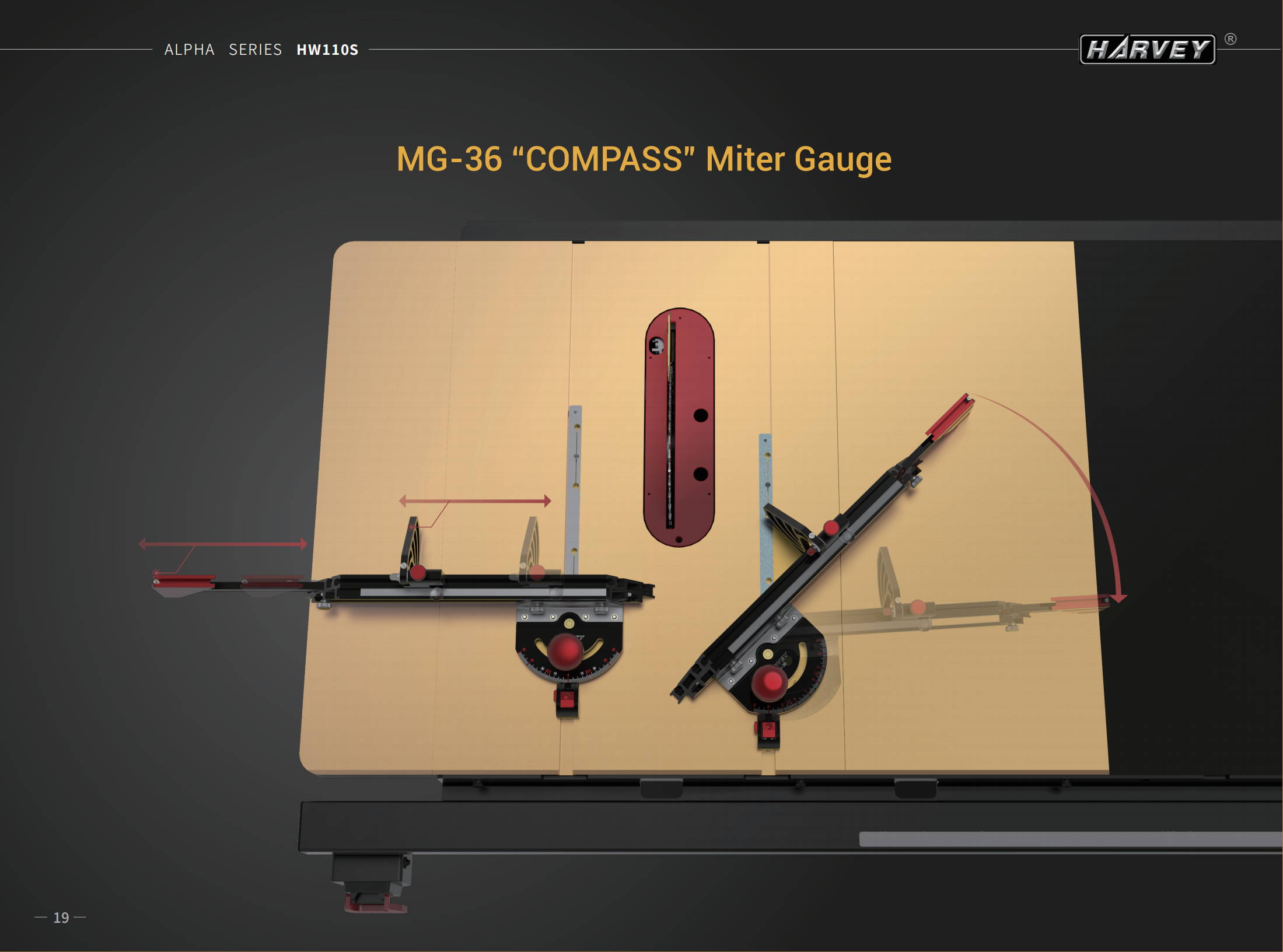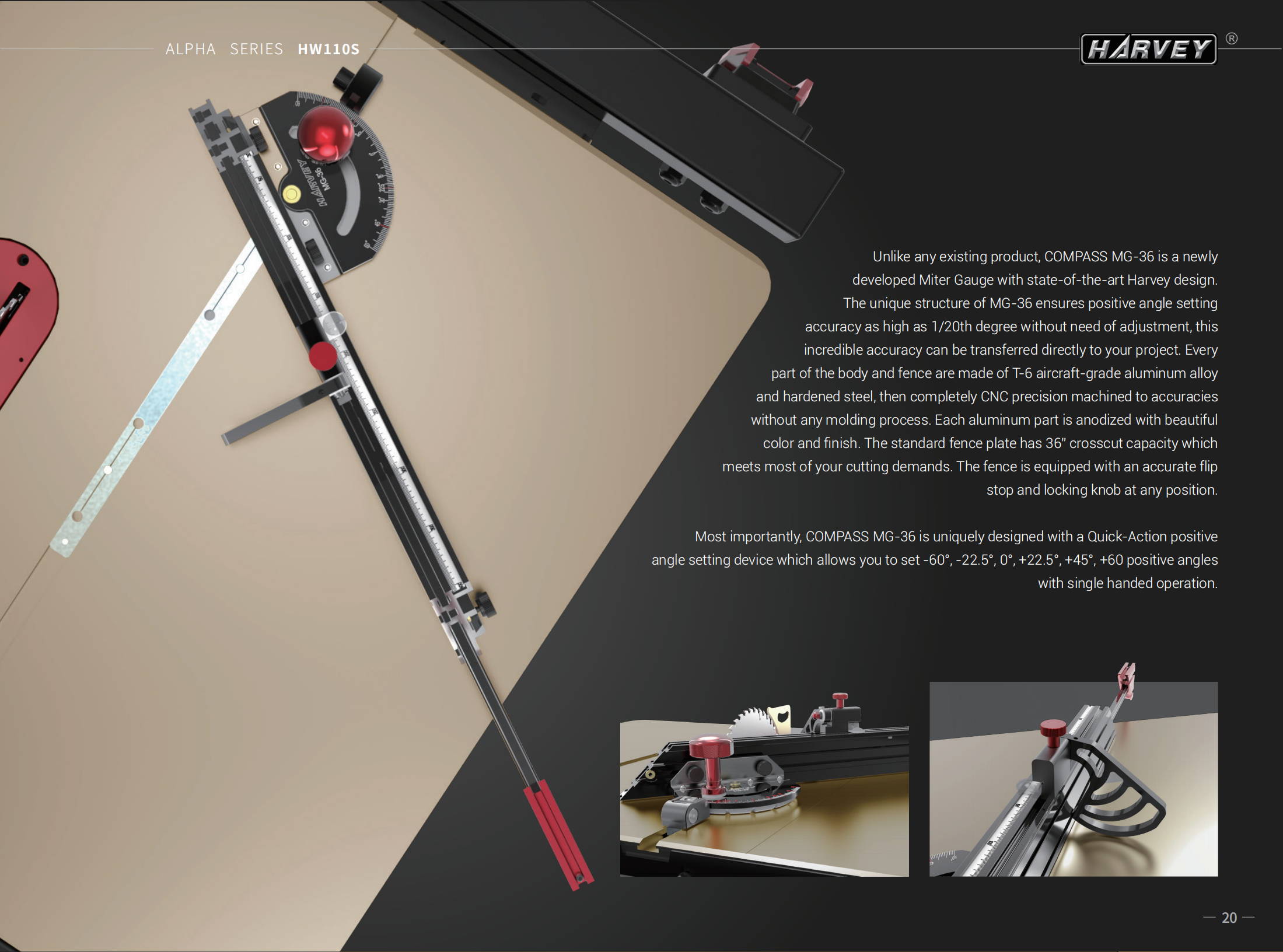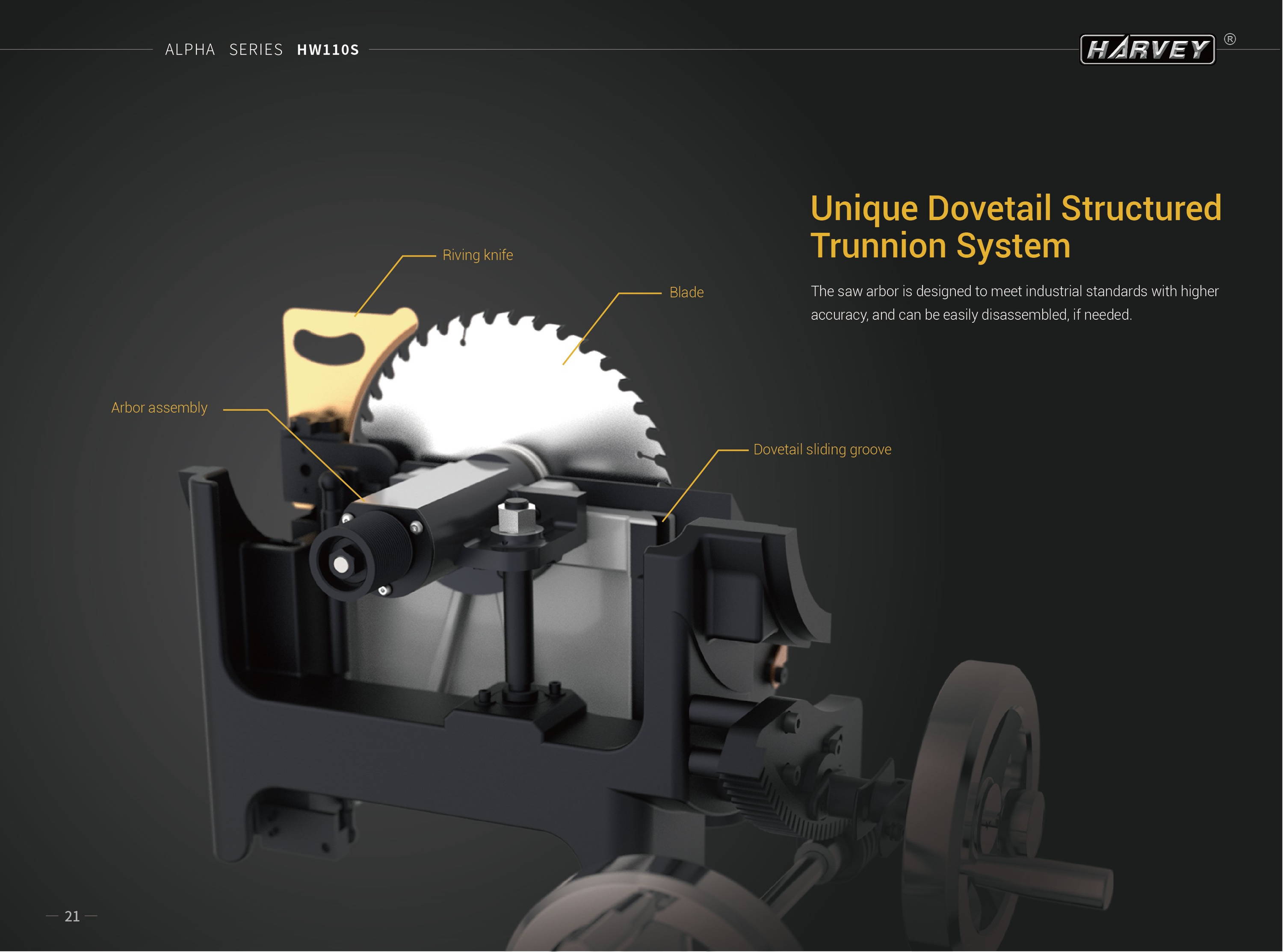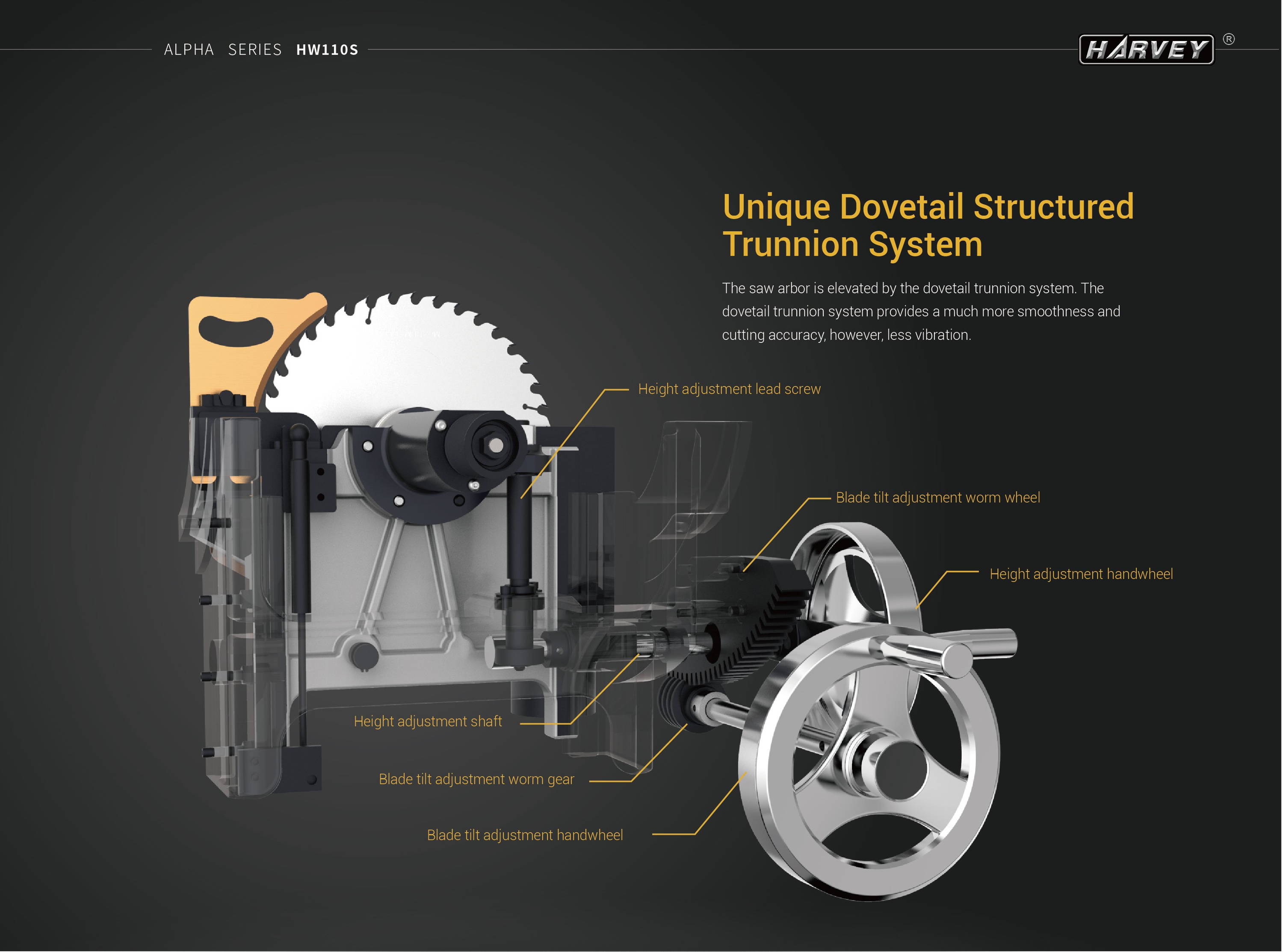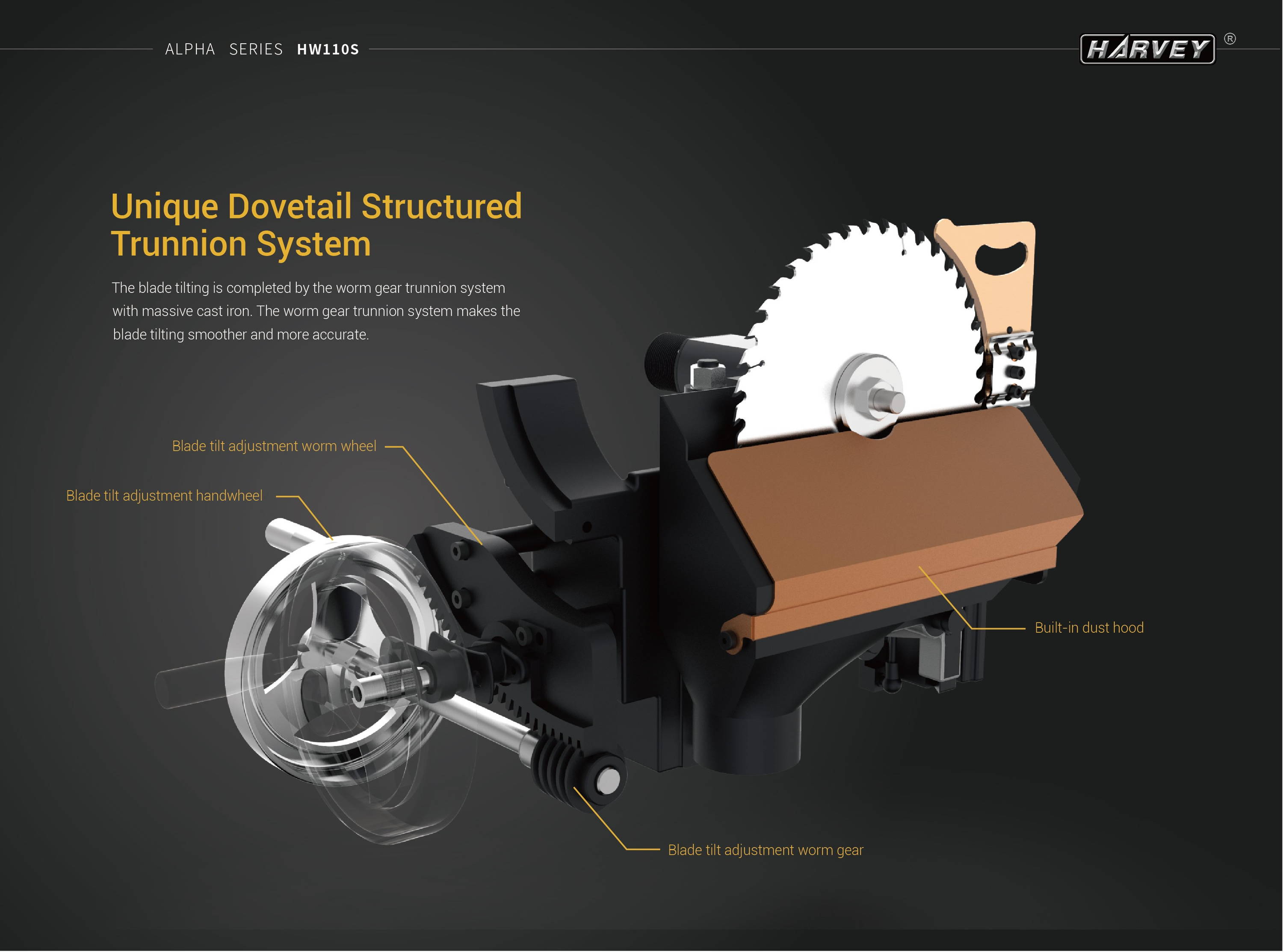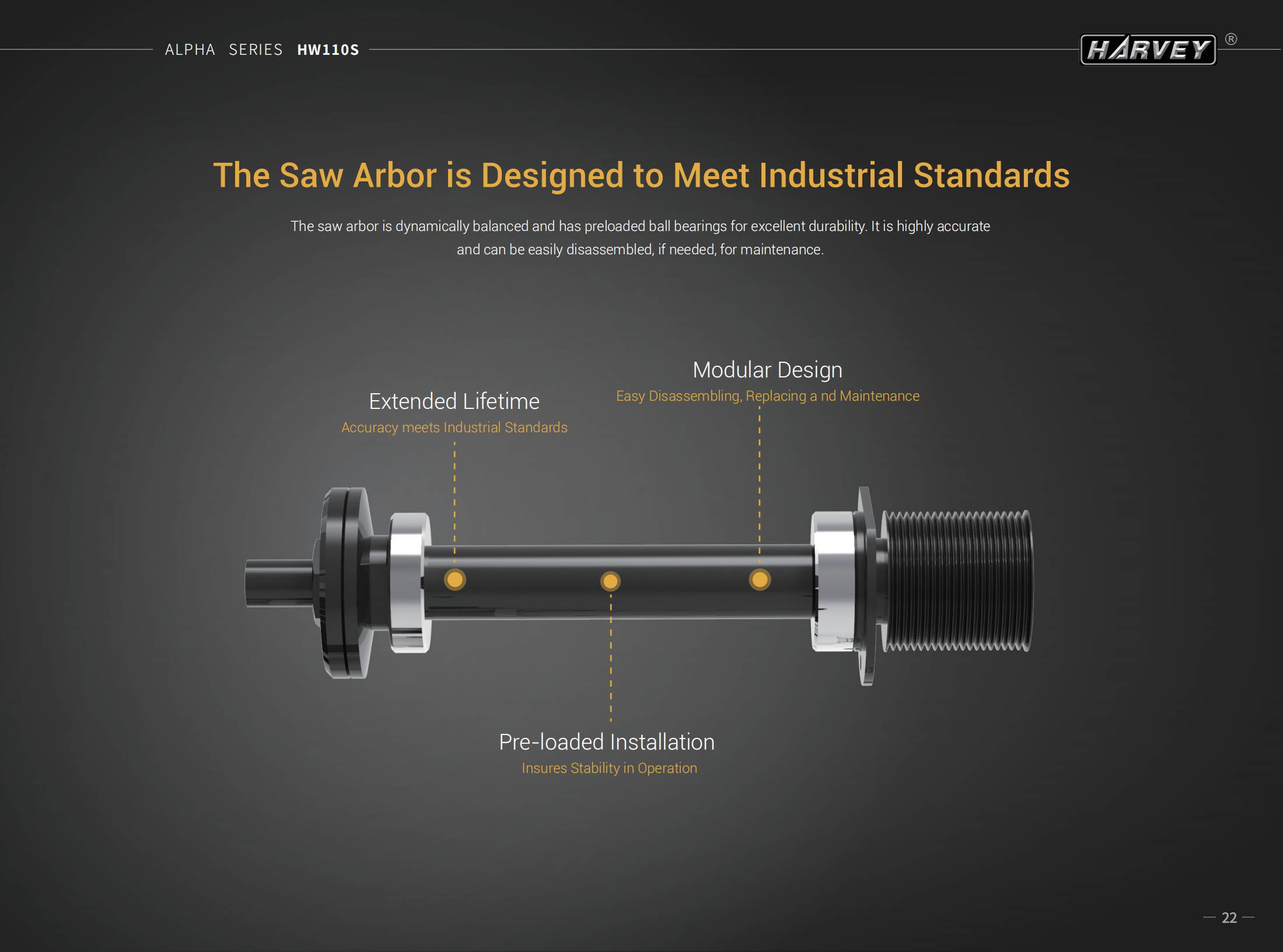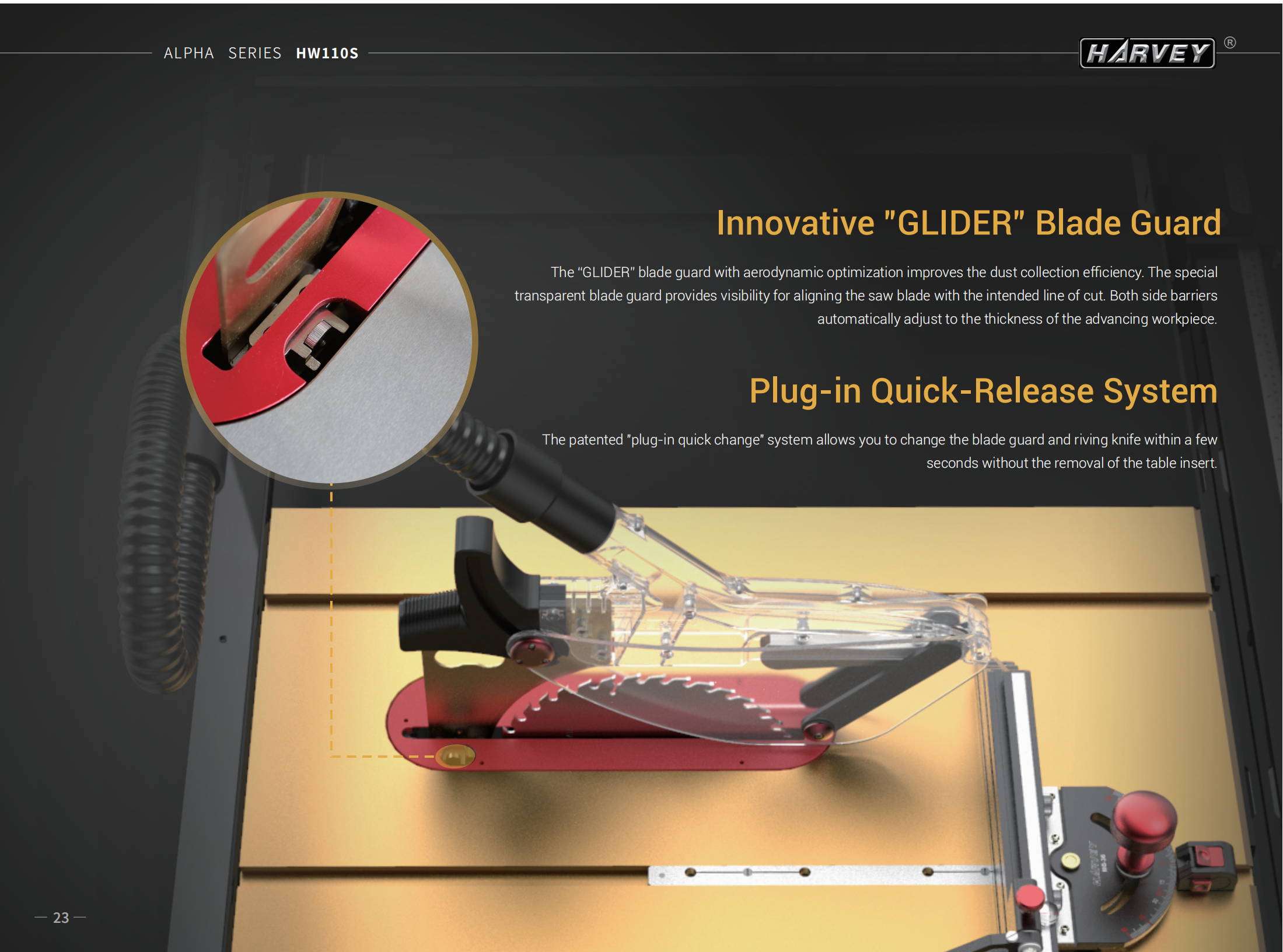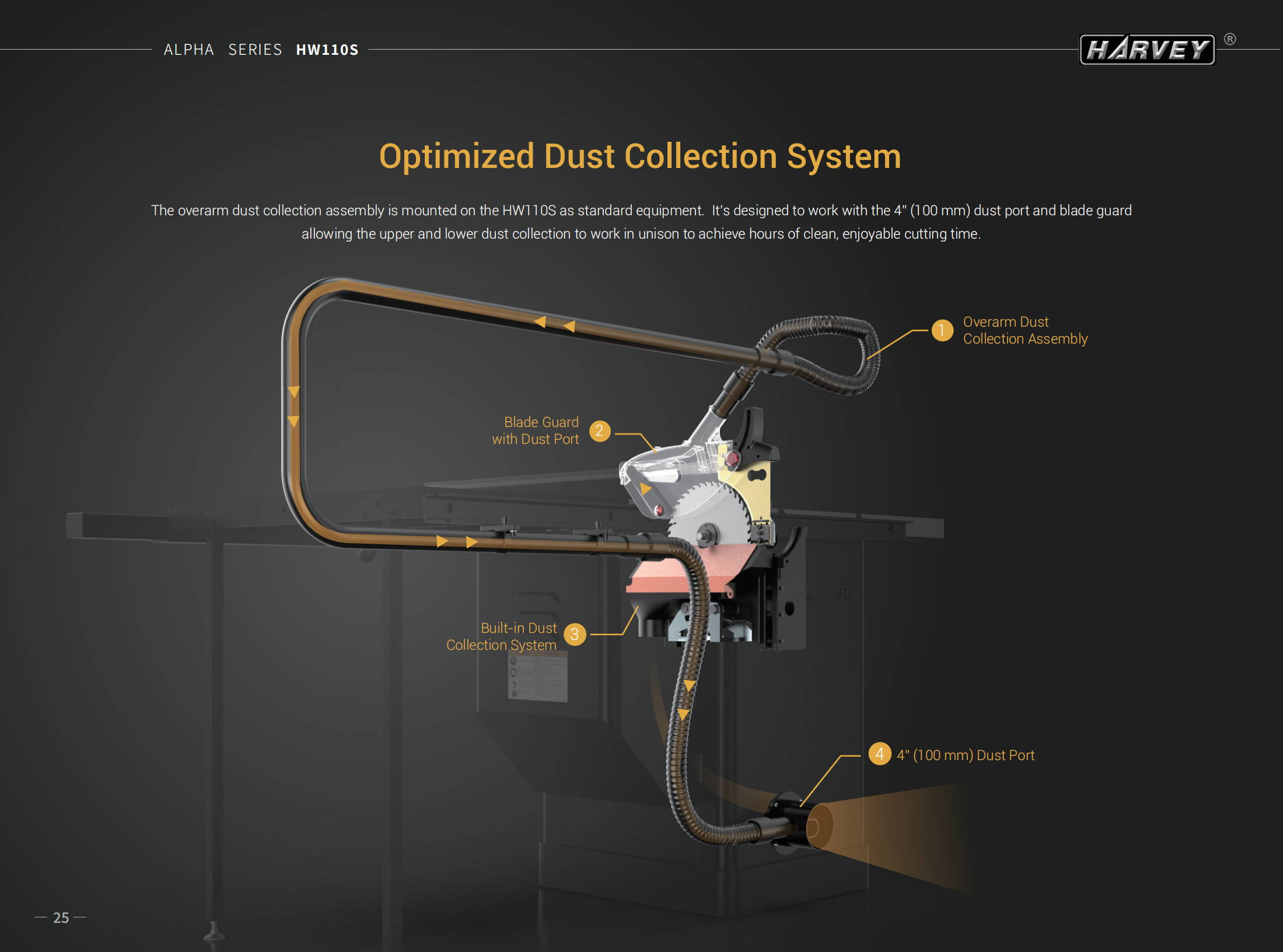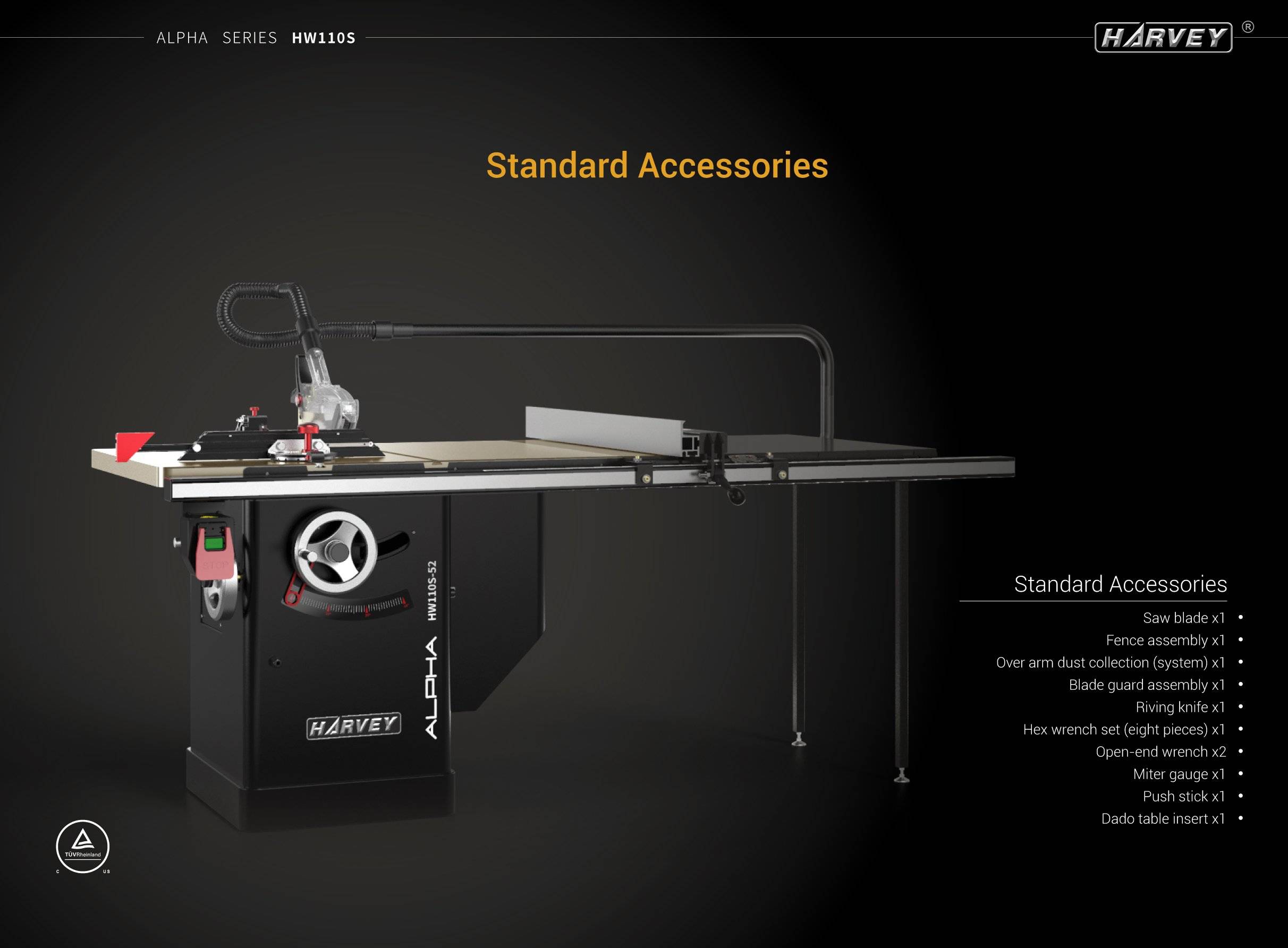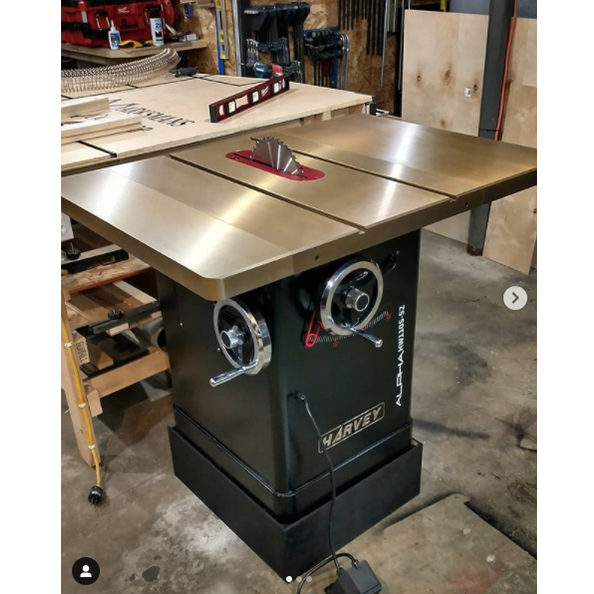 Quick question to all, What blade would you recommend or like to see on this saw?
Also what dado stack should I go with?
Alpha HW110S Ultimate Work Station! (Well part 1 of 3)
• This is a 4hp industrial cabinet saw
• Tin coated top for added protection and less
friction
• Precision heavy duty t-square fence
• Duel optimized dust collection system
• MG-36 Compass Miter Gauge
Next up, we put this Work-of-Art to the test!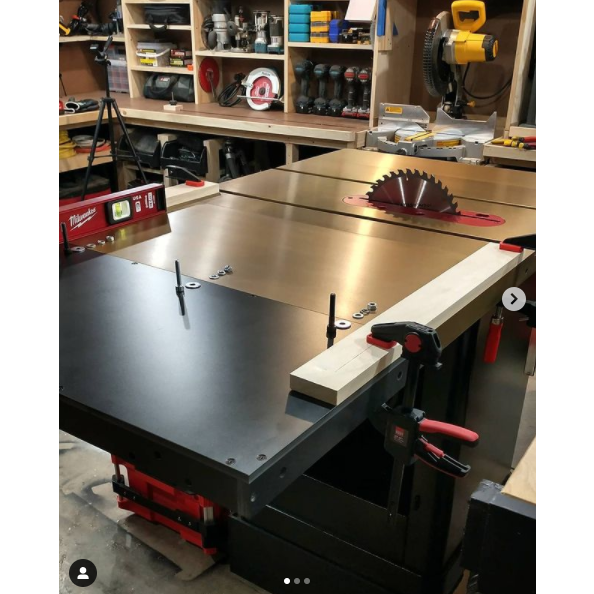 Attaching the second section of the right wing of the @harveyindustriesintl Ultimate Work Station.
This is one of two and will give me over 52" of cut capacity!
Using the @besseytools_northamerica Clamps made supporting and shimming this wing easy, by my self.
Should I add the new @harveywoodworking
Compass router table?
After aligning the miter slot to be parallel with the saw blade I turned to mounting the front and rear fence rails. There were two types of mounting bolts supplied, however again the instruction manual was lacking in information as to which bolts were used where, so I did what seemed to be correct, but in hind sight I think I got it wrong but it's together and not affecting anything.
The hardest part of the assembly was the fence, screwing the knob onto the cam arm was as difficult as screwing the handle onto the blade tilt hand wheel , LOL.
Adjustments to the fence were straight forward and pretty much the same as any other saw.
Attaching and adjusting the (H) high fence and the (L) low fence pointer windows to the fence and the tape scale to the front rail was easy and well explained in the instructions.
Over arm dust collection was easily bolted to the rear rail with two straps.
Next time startup.
Thanks!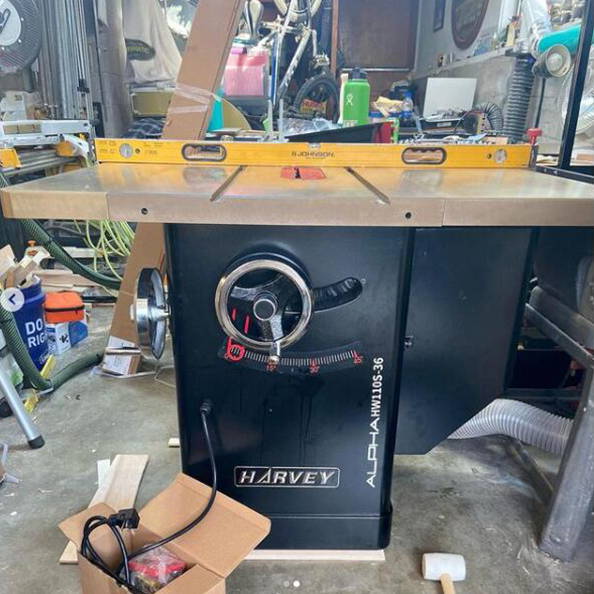 Made some progress on getting the @harveywoodworking HW110S setup today. It's a whole lot of cast on there. The saw is level , set about an 1/8" above the outfeed table.