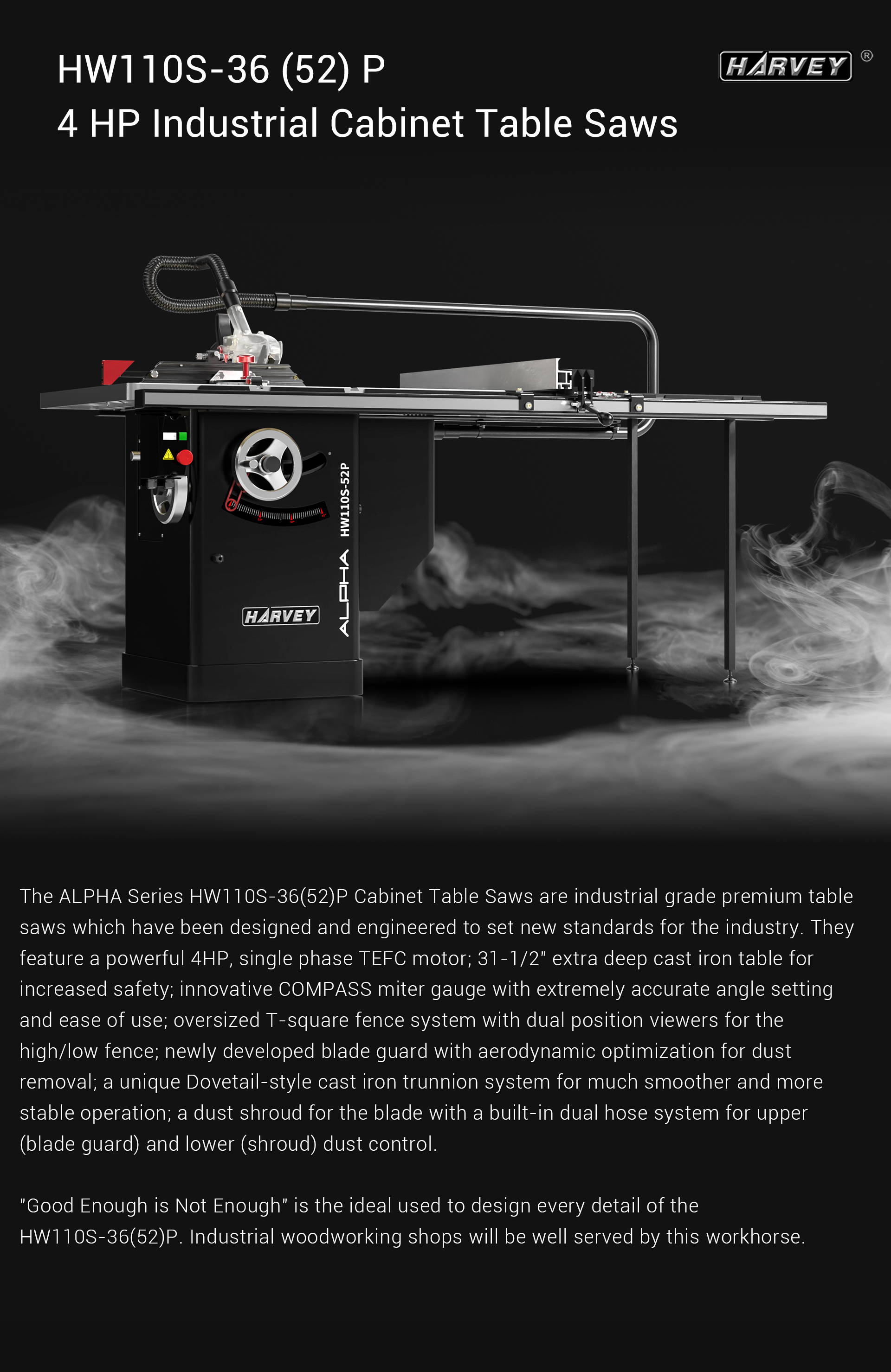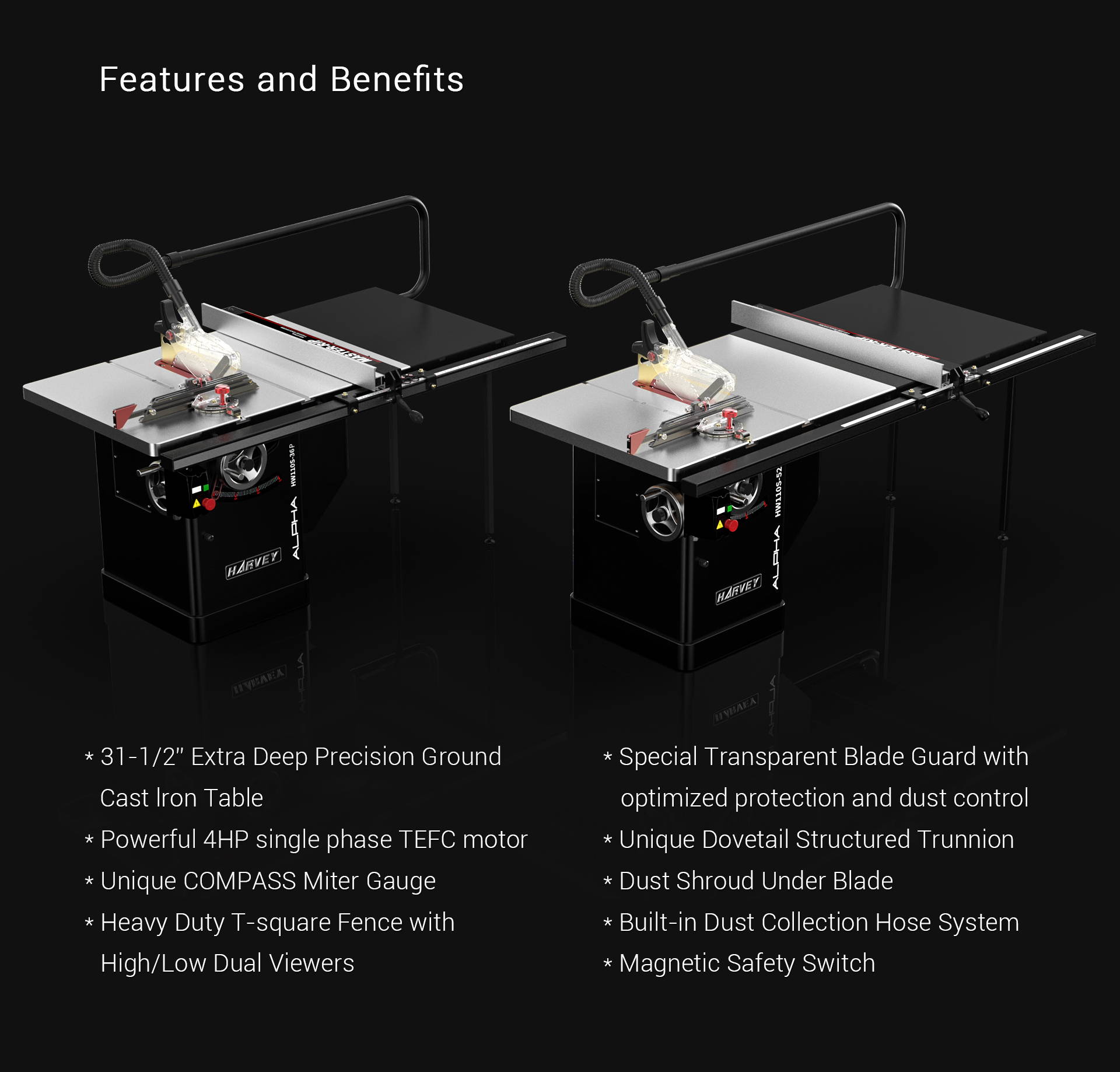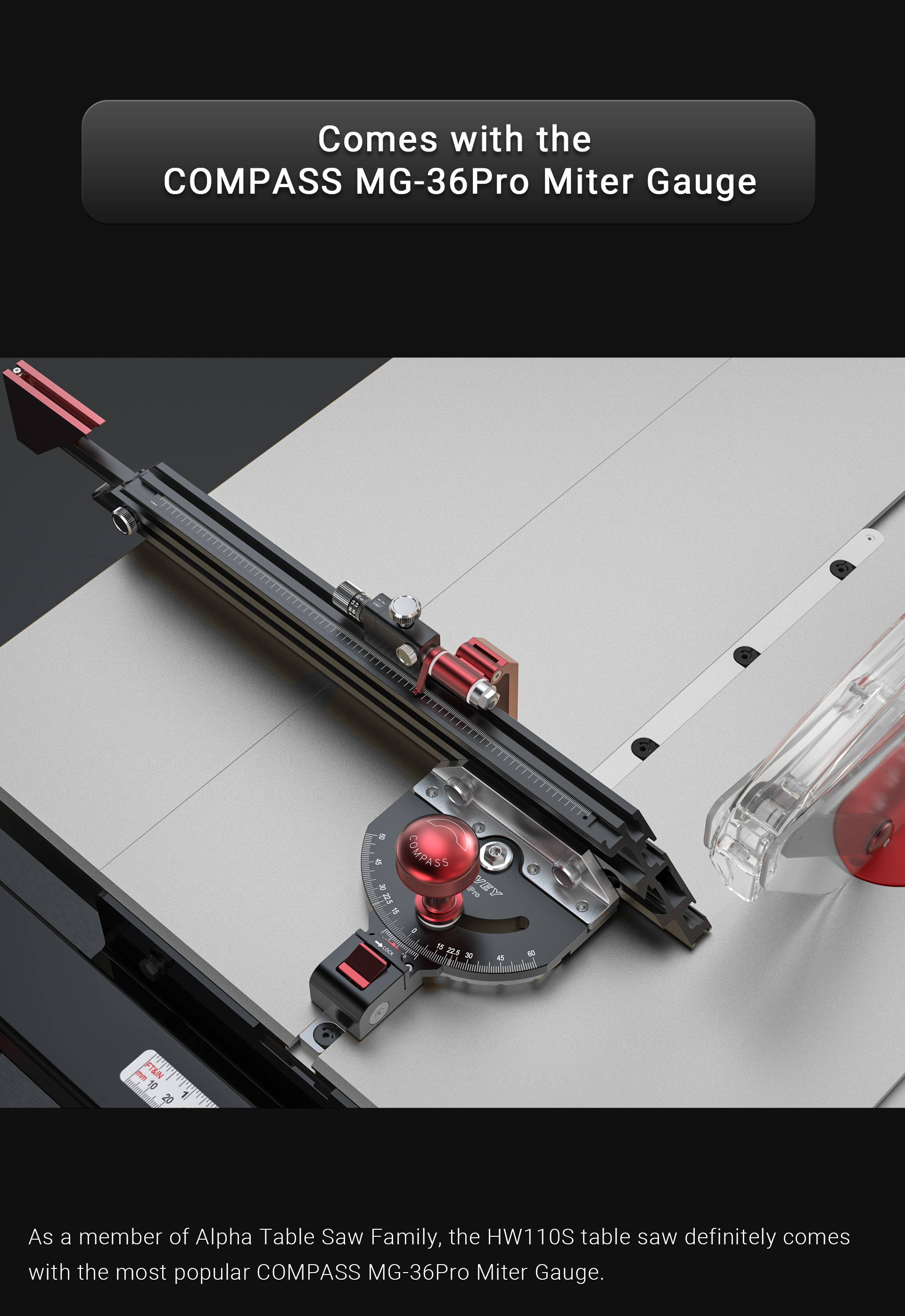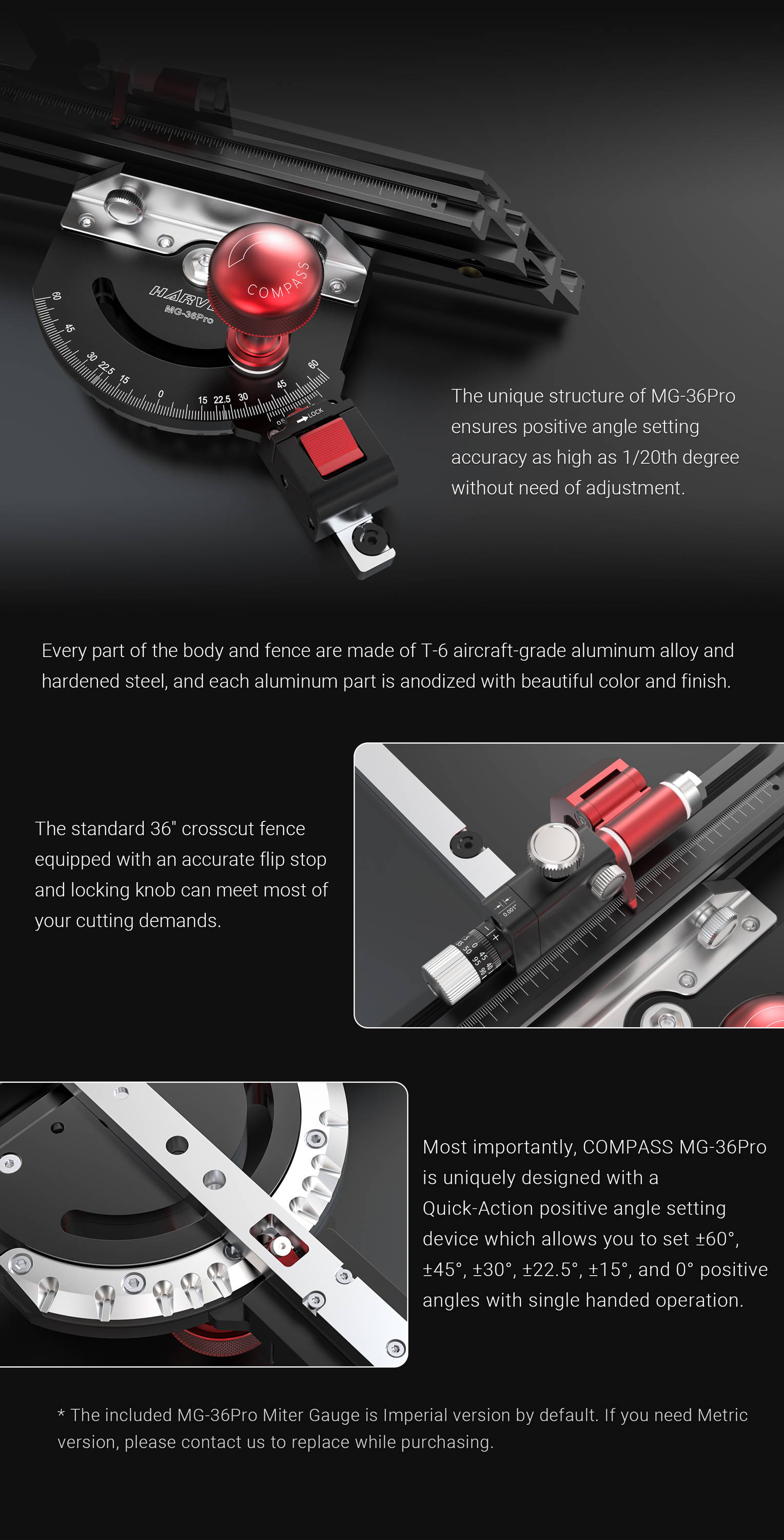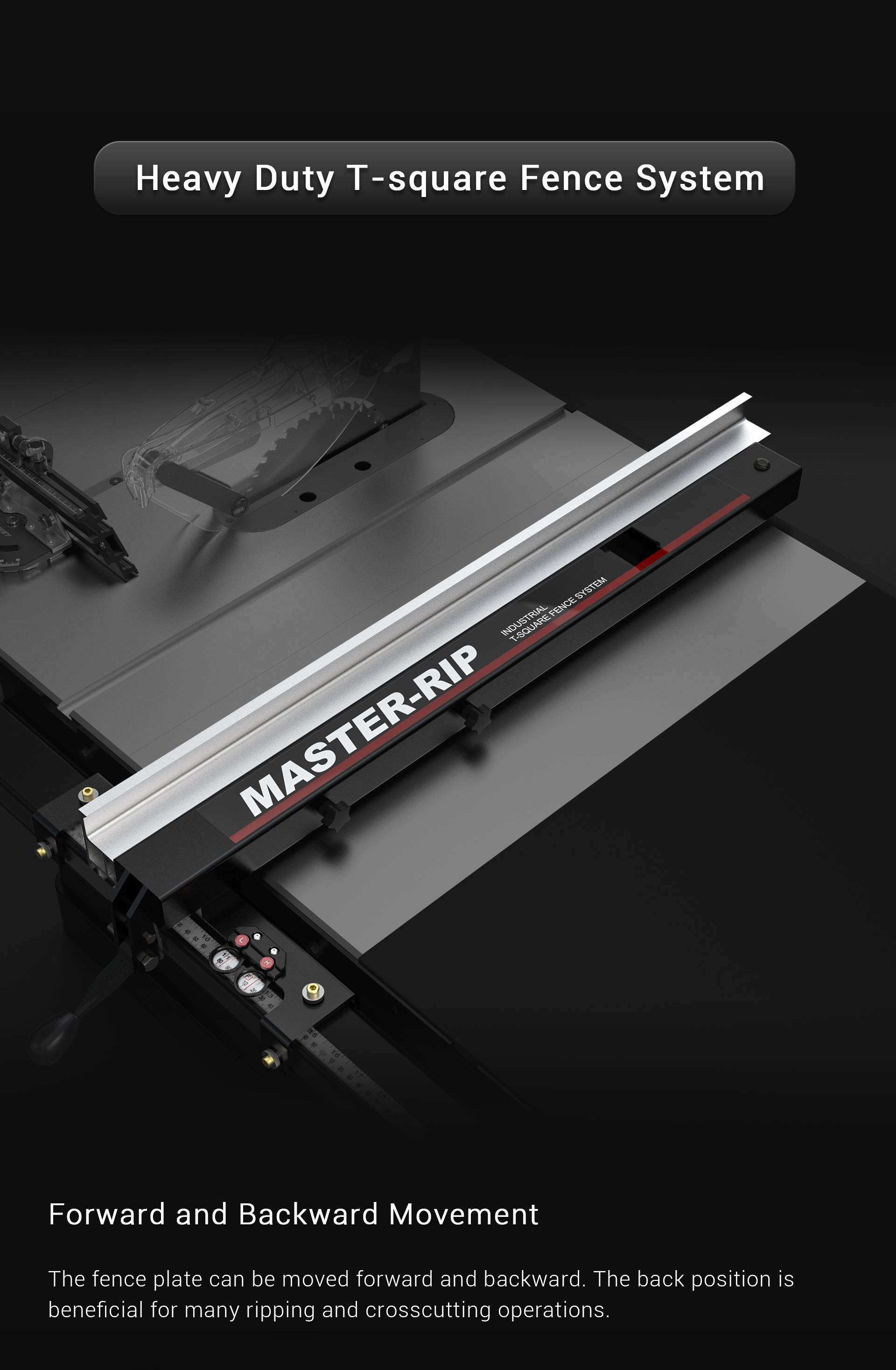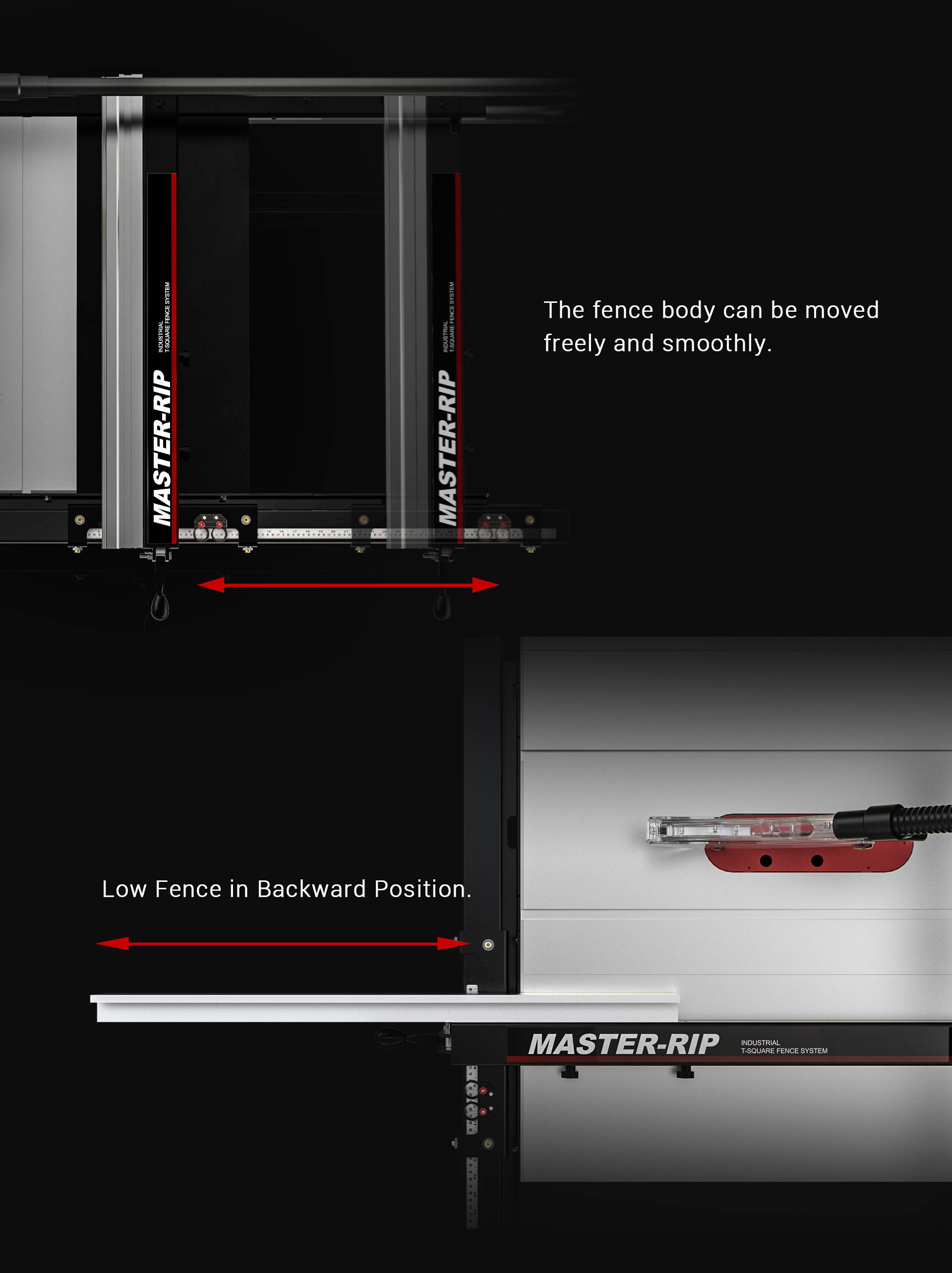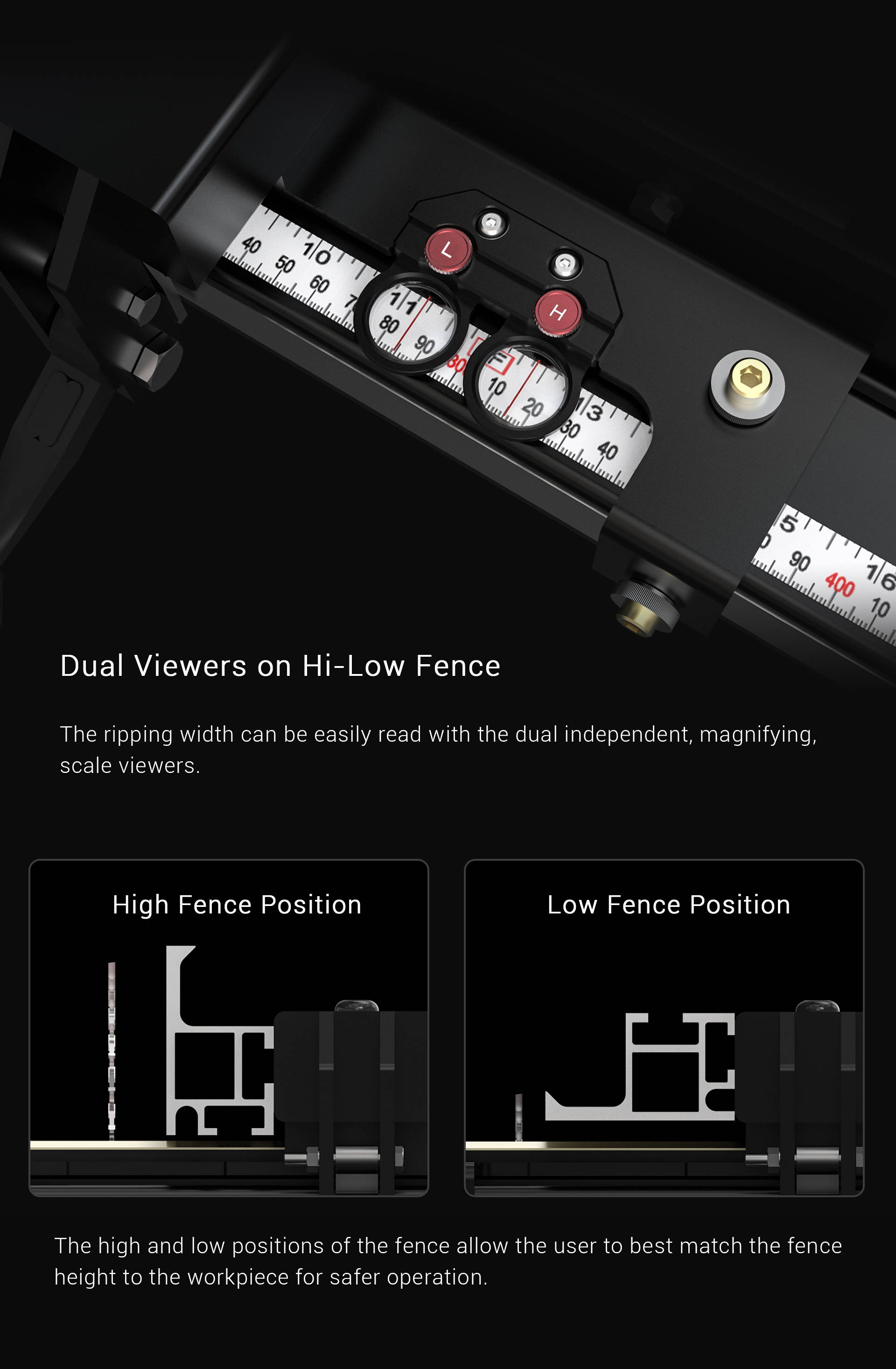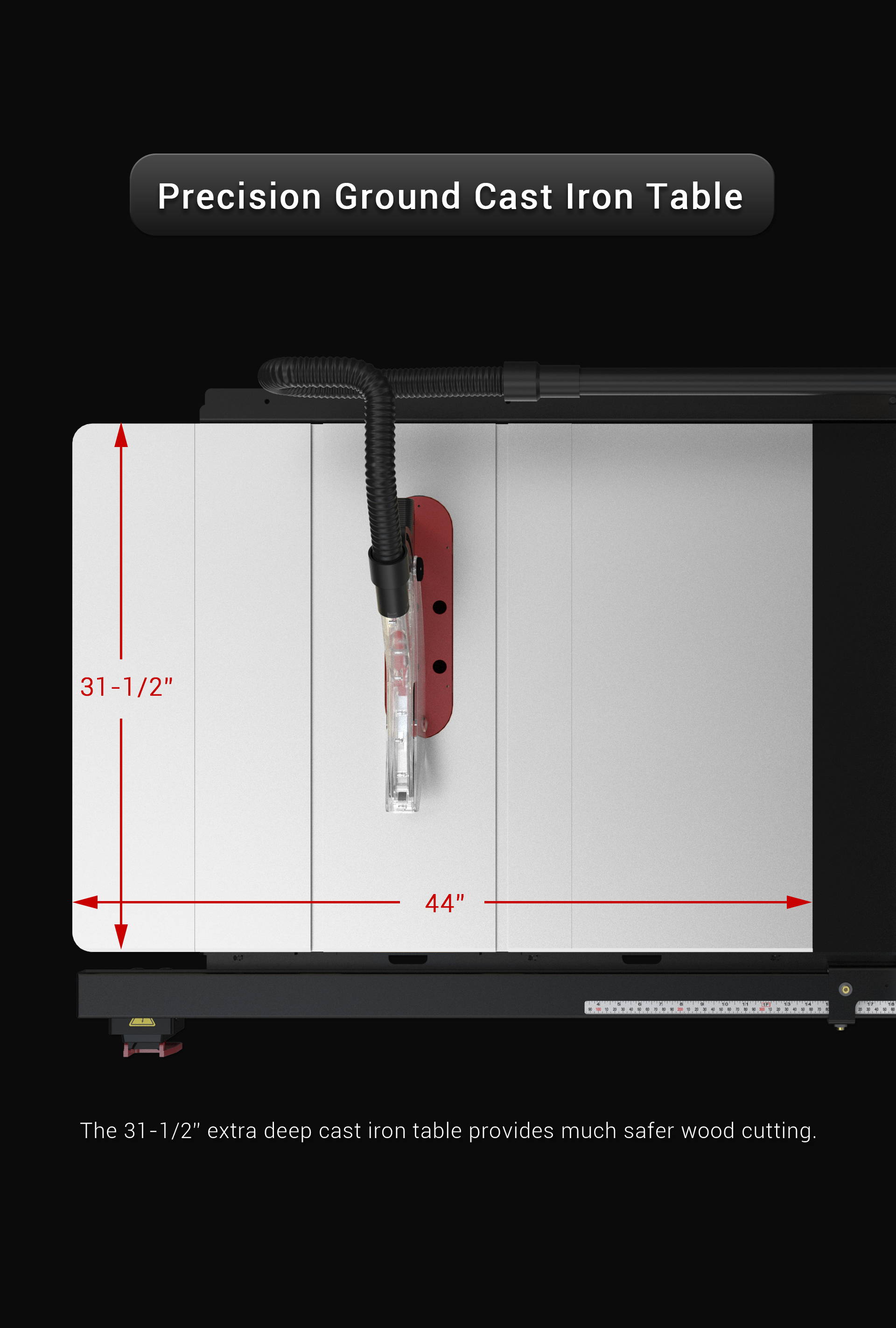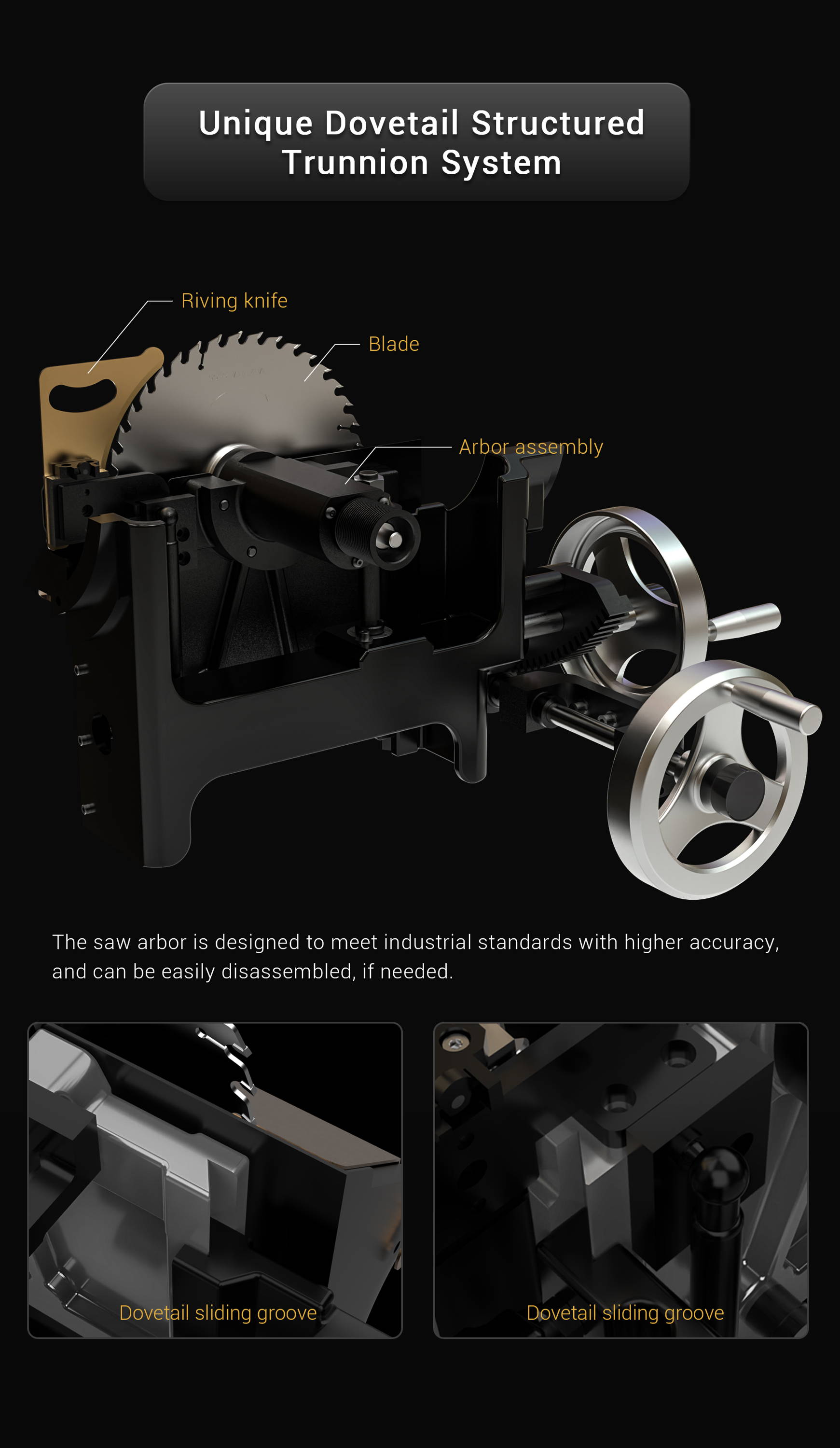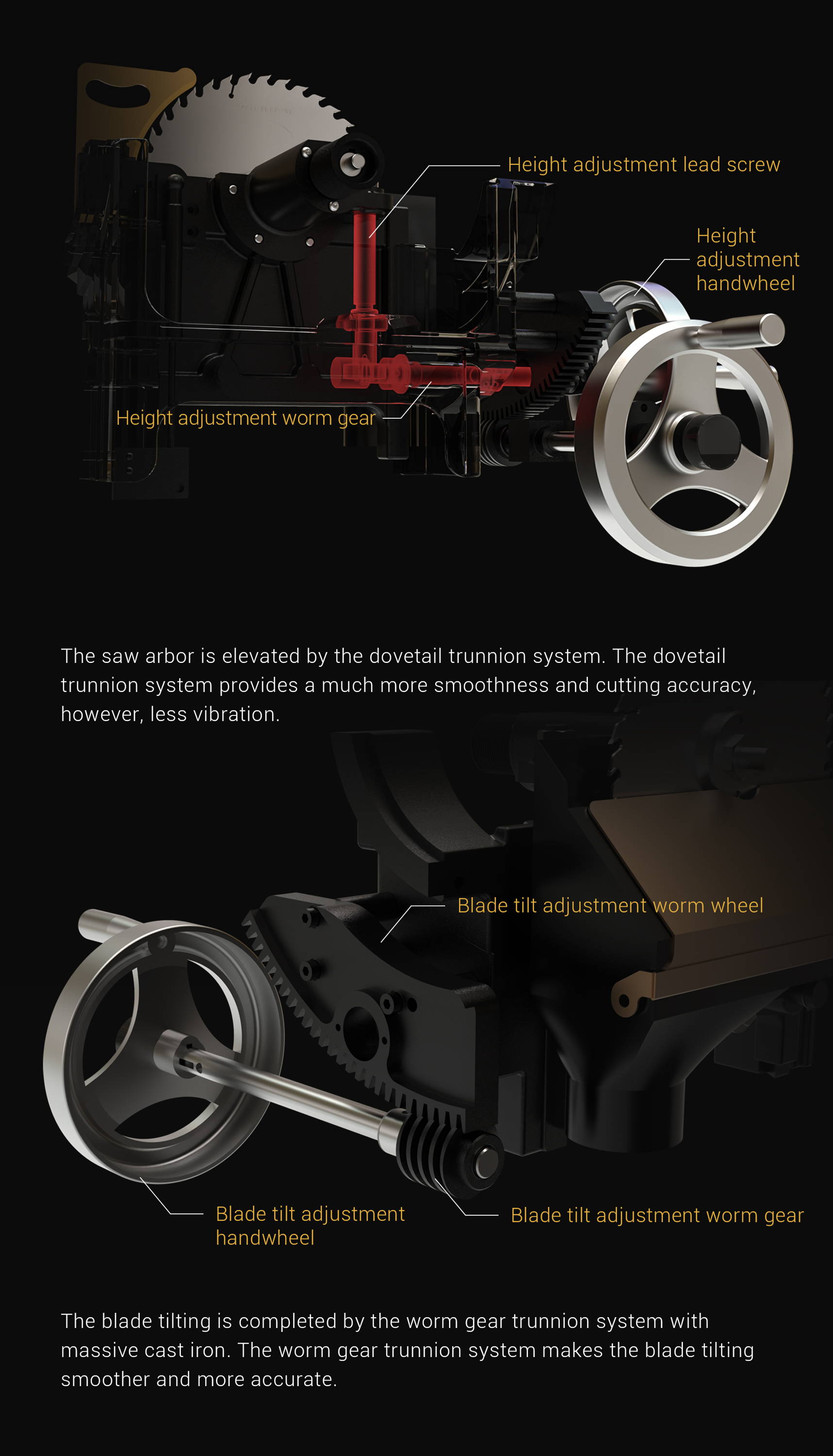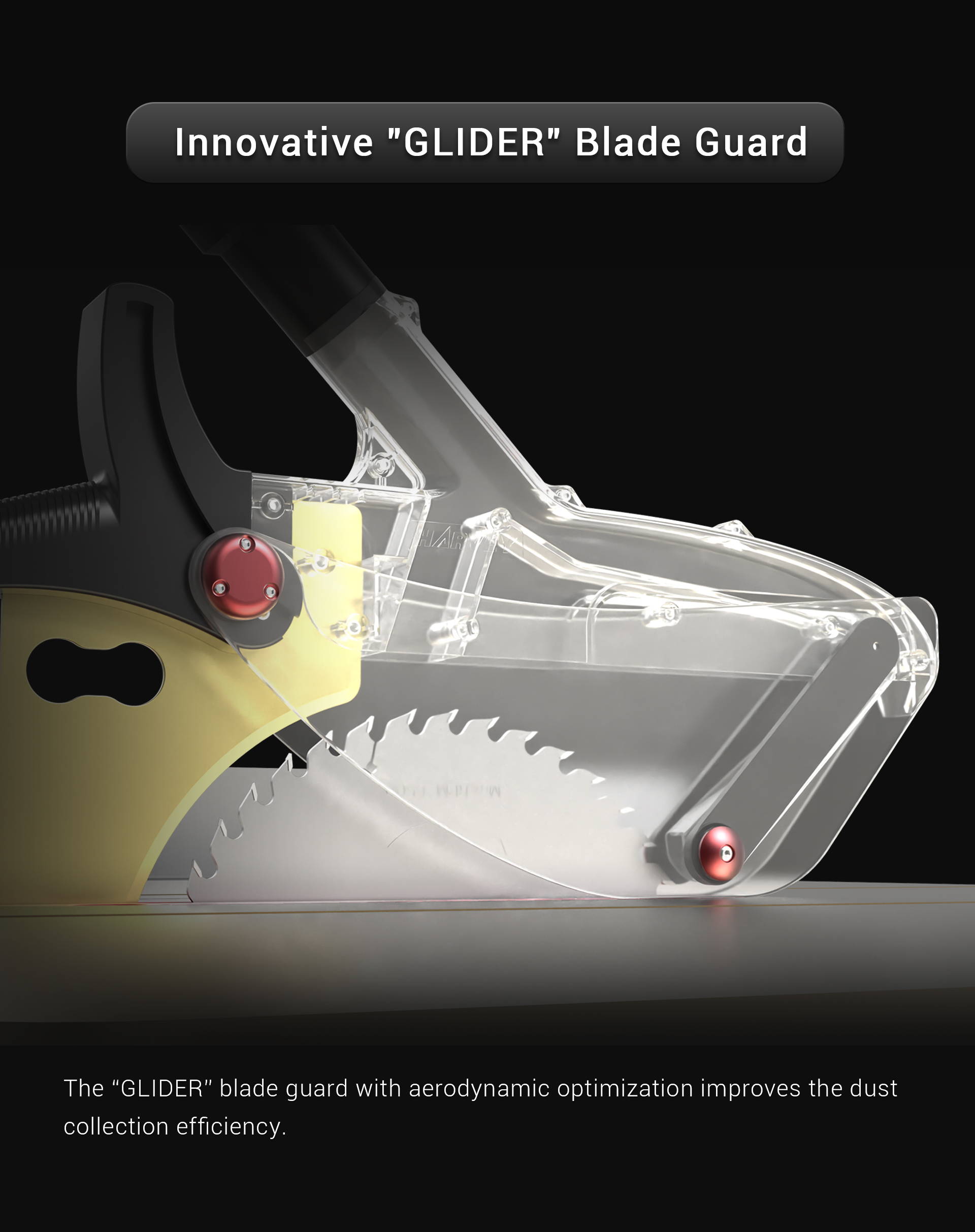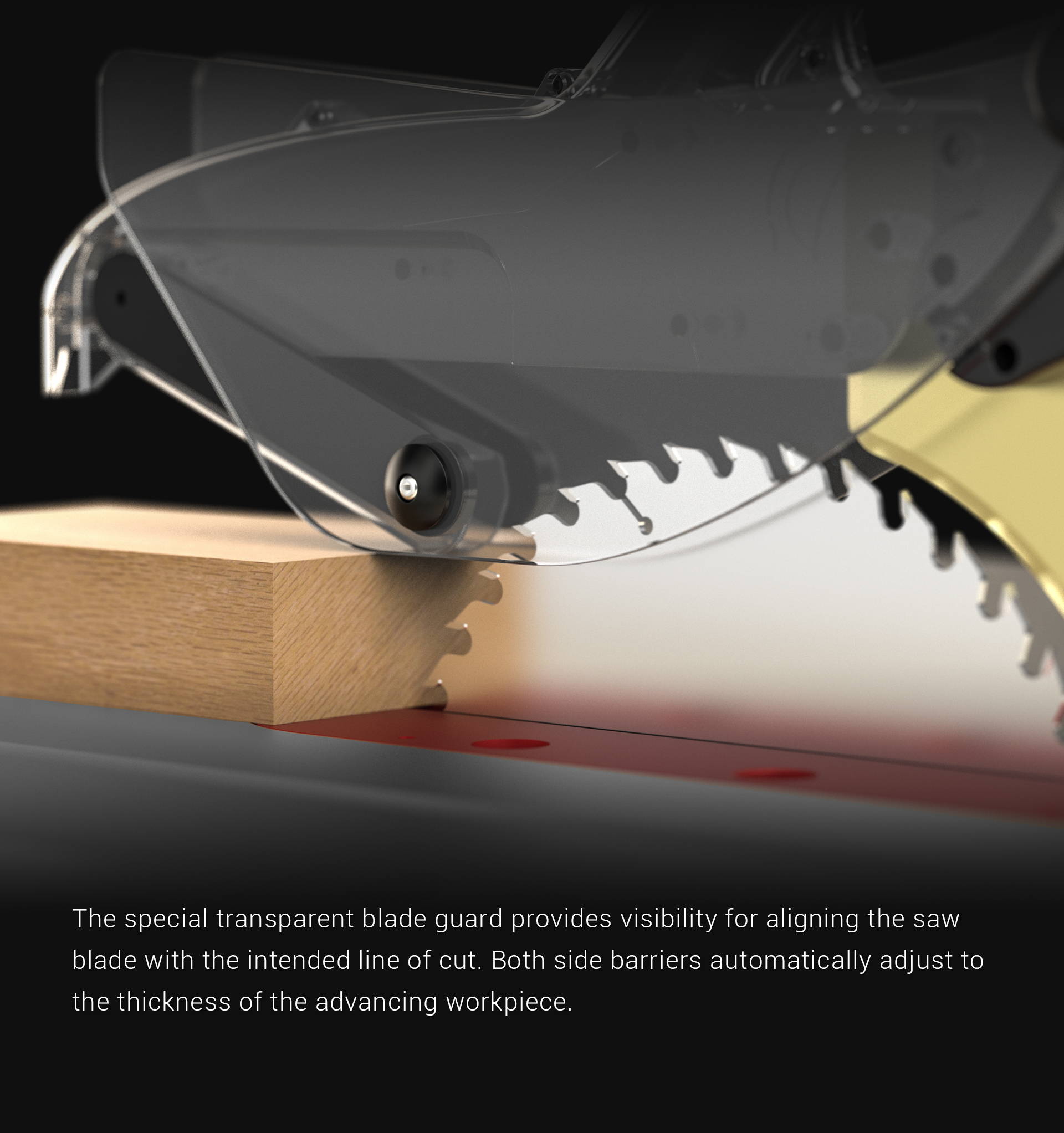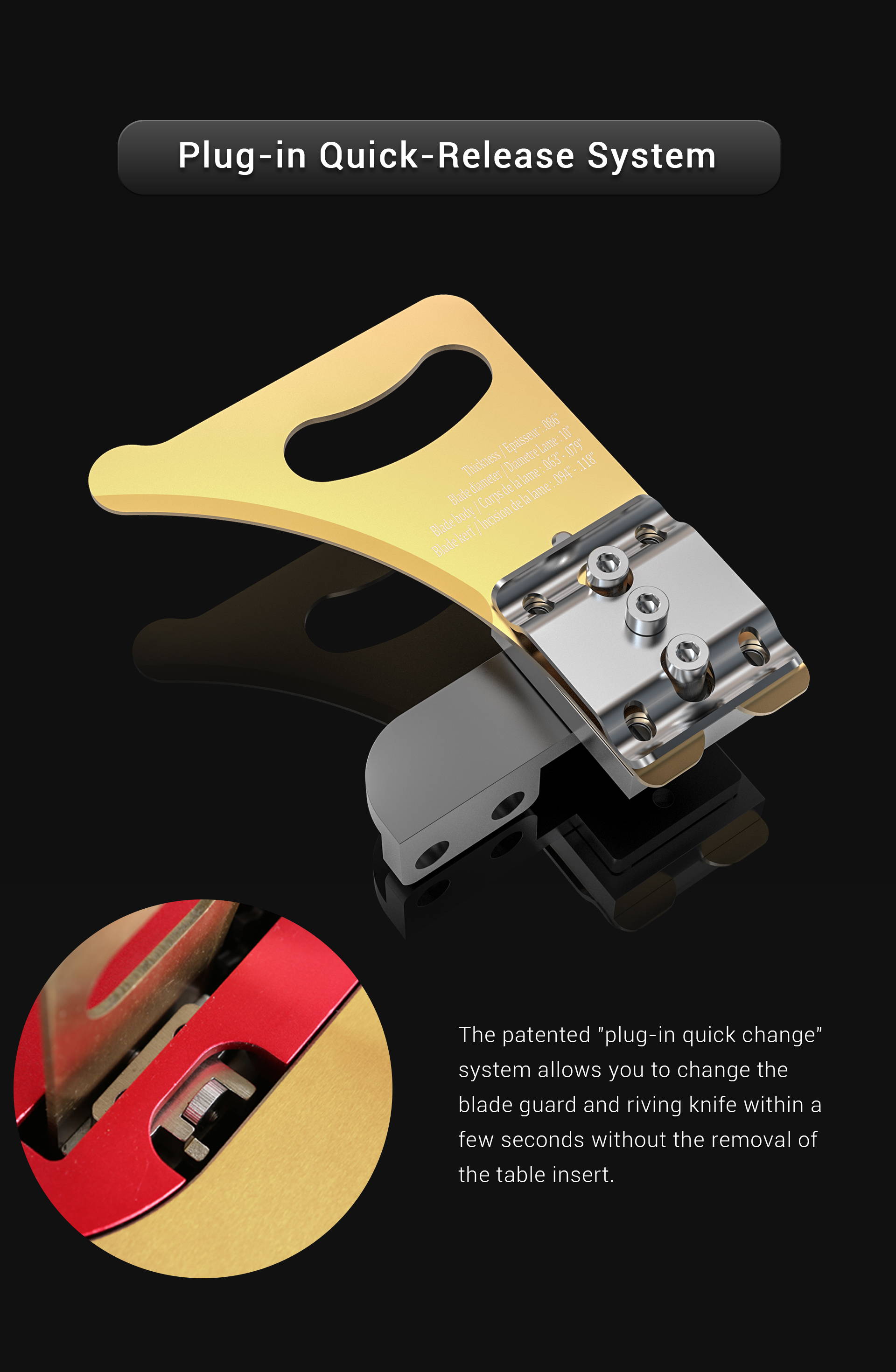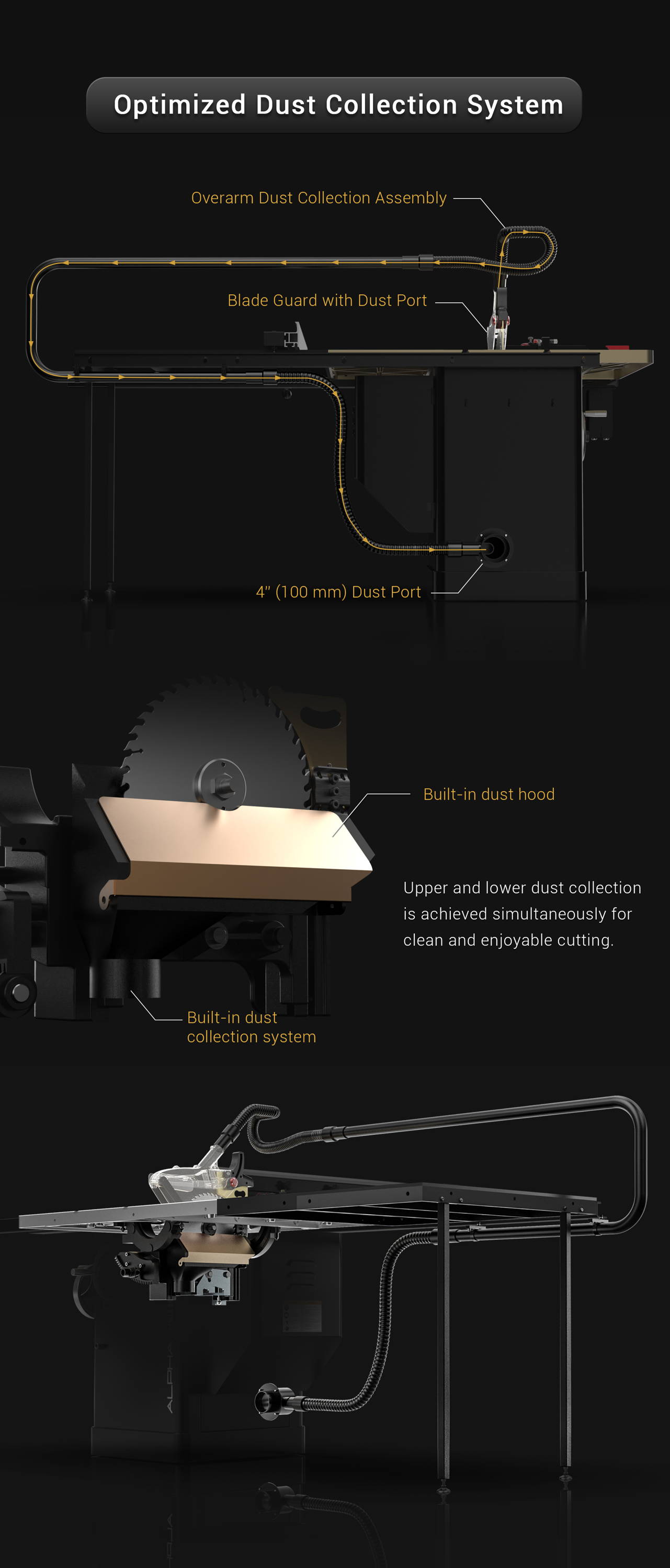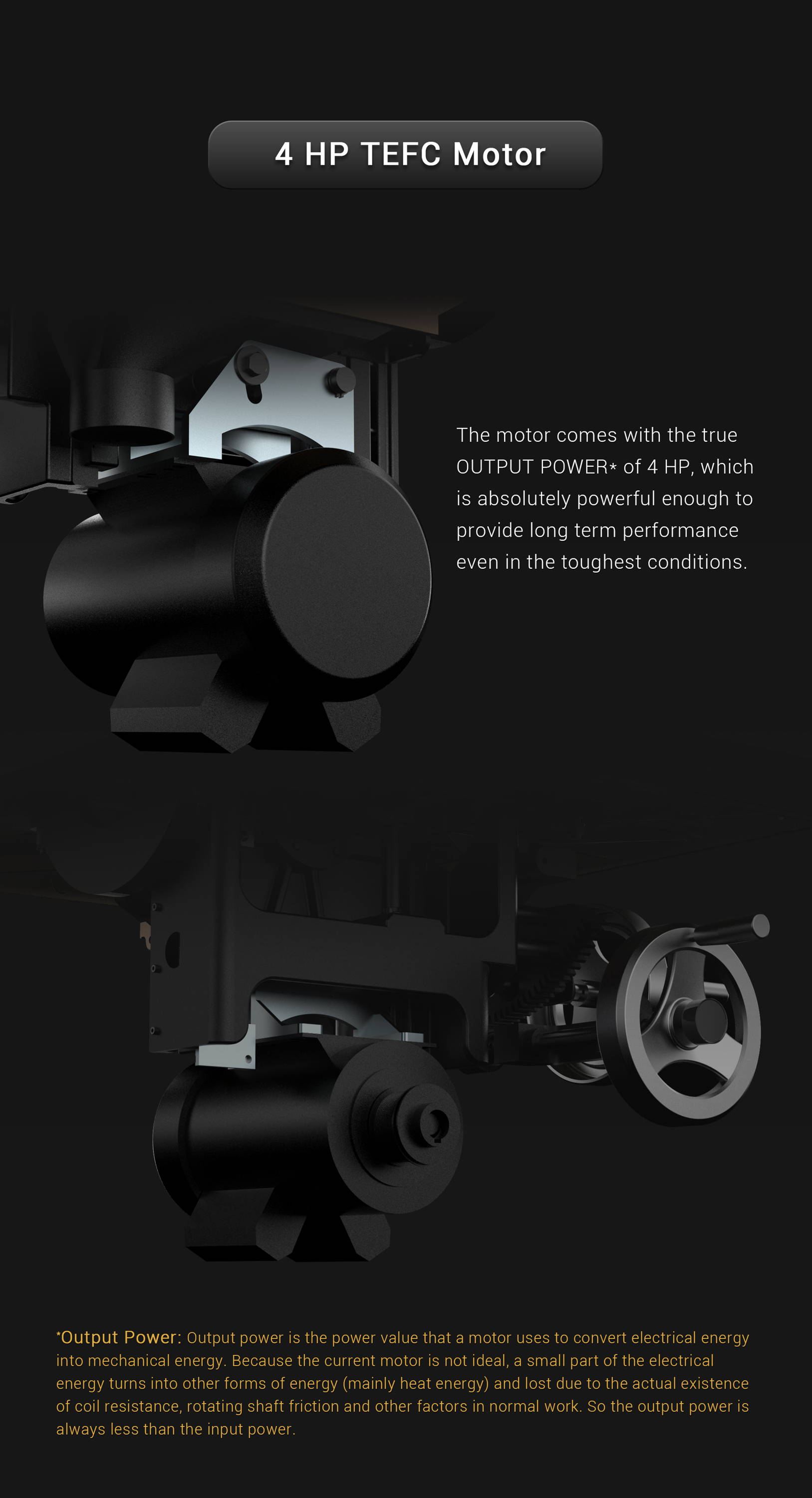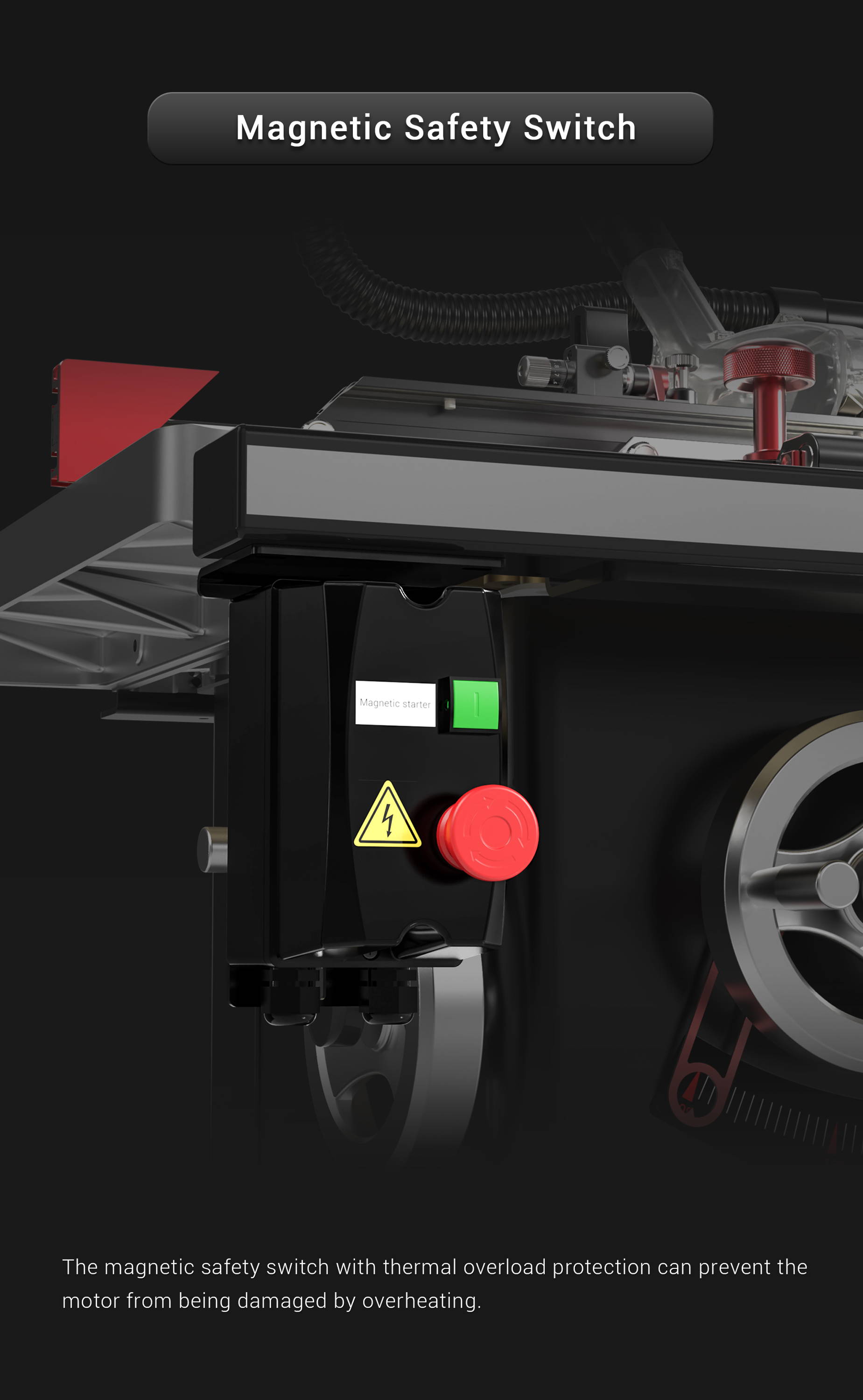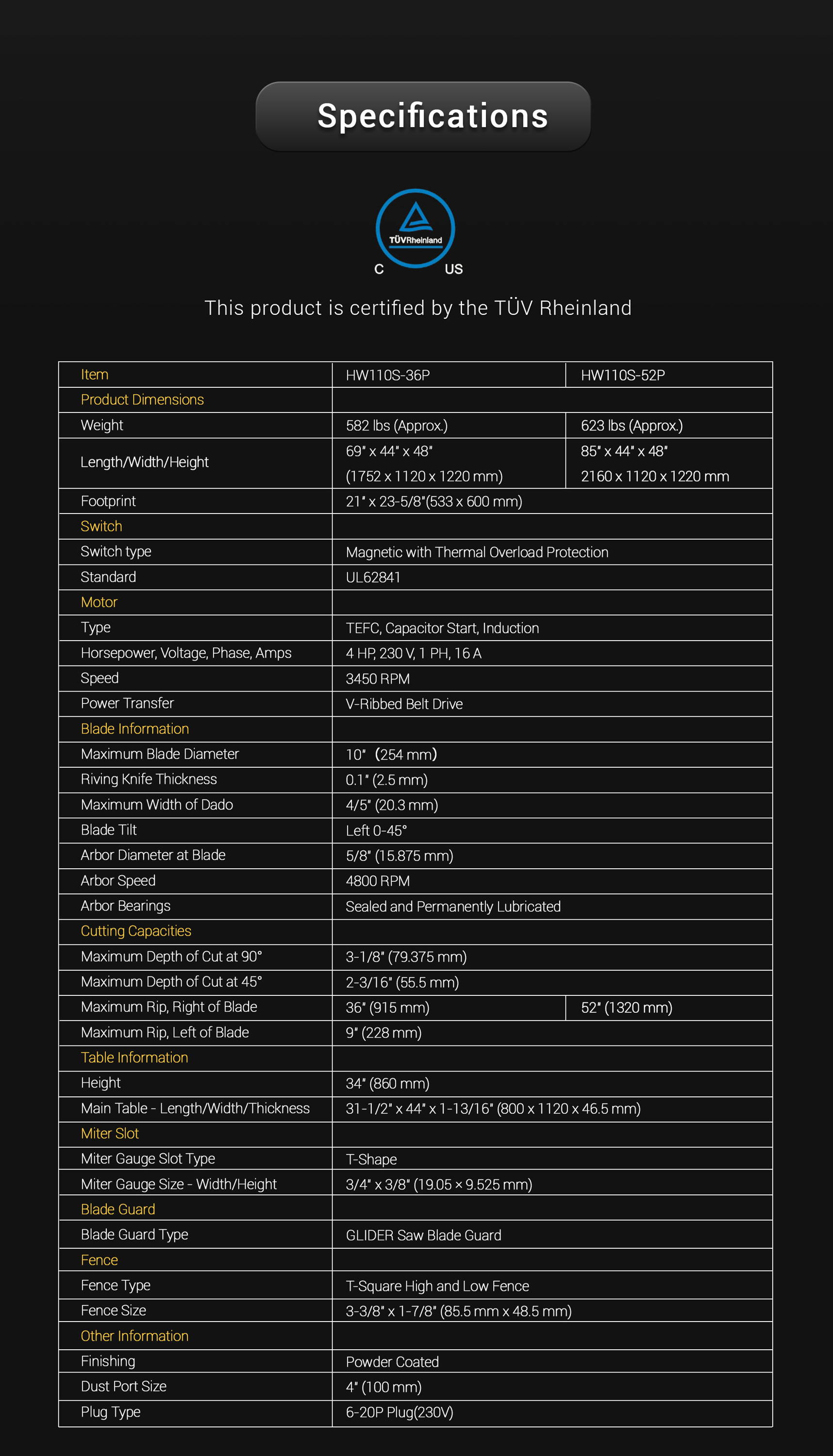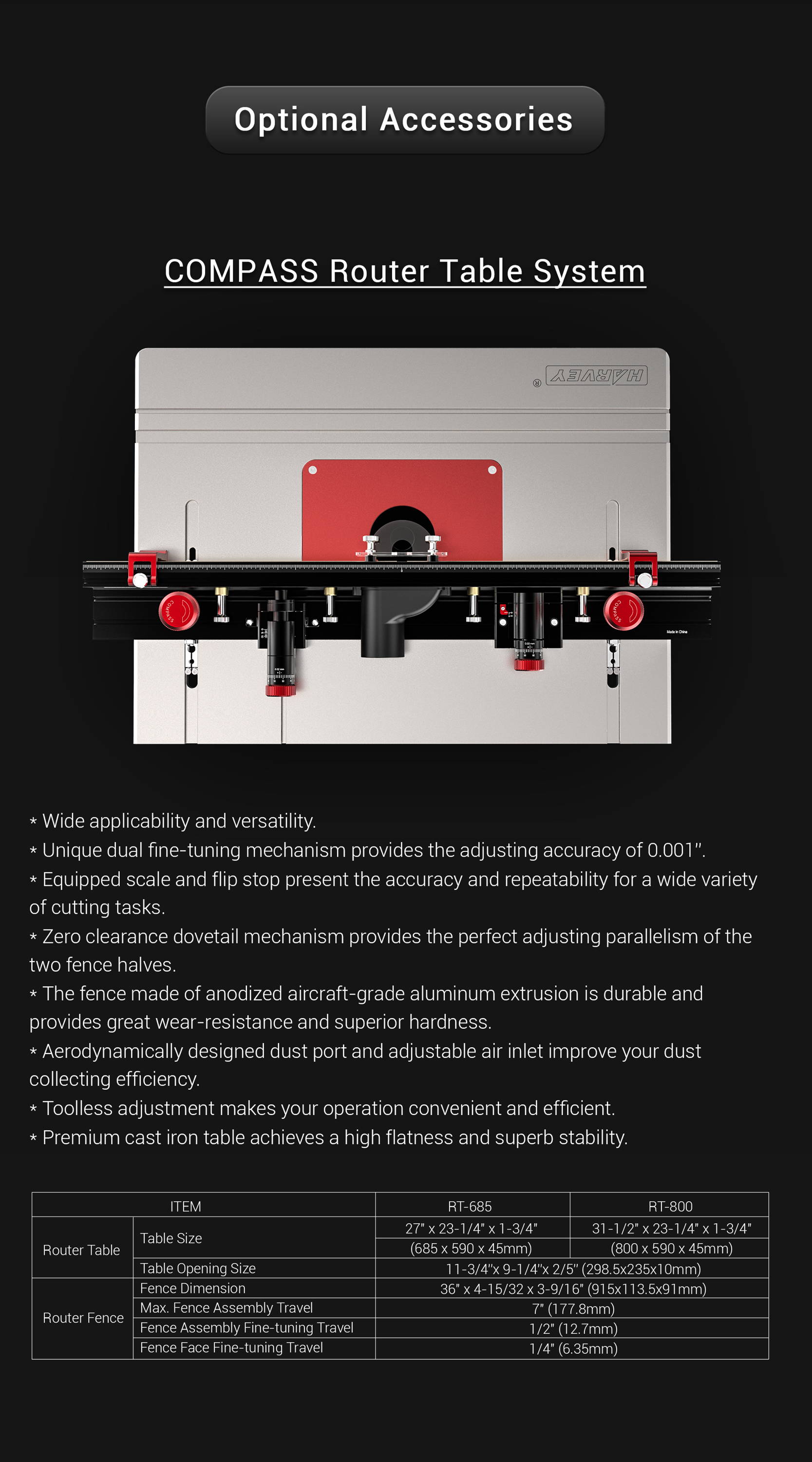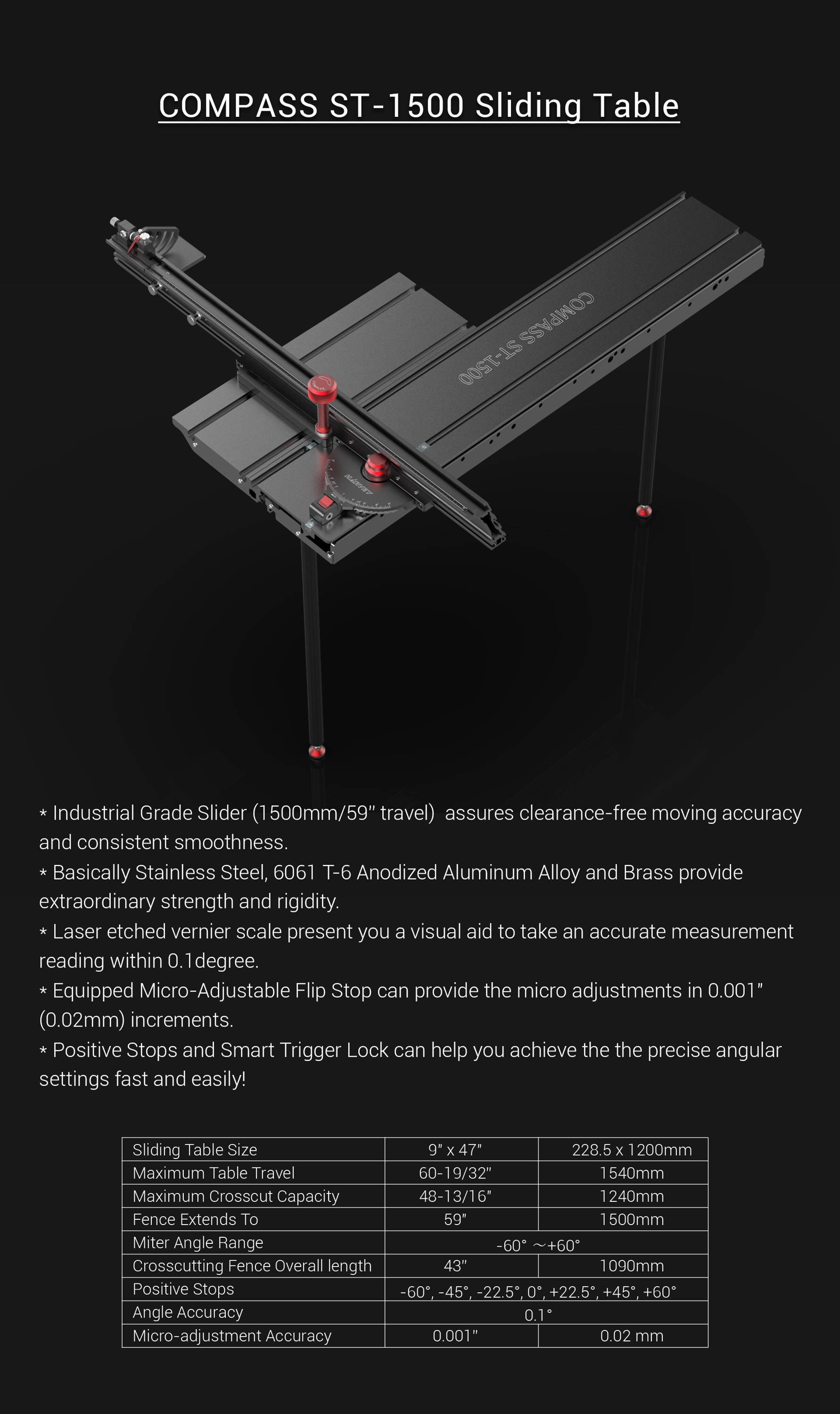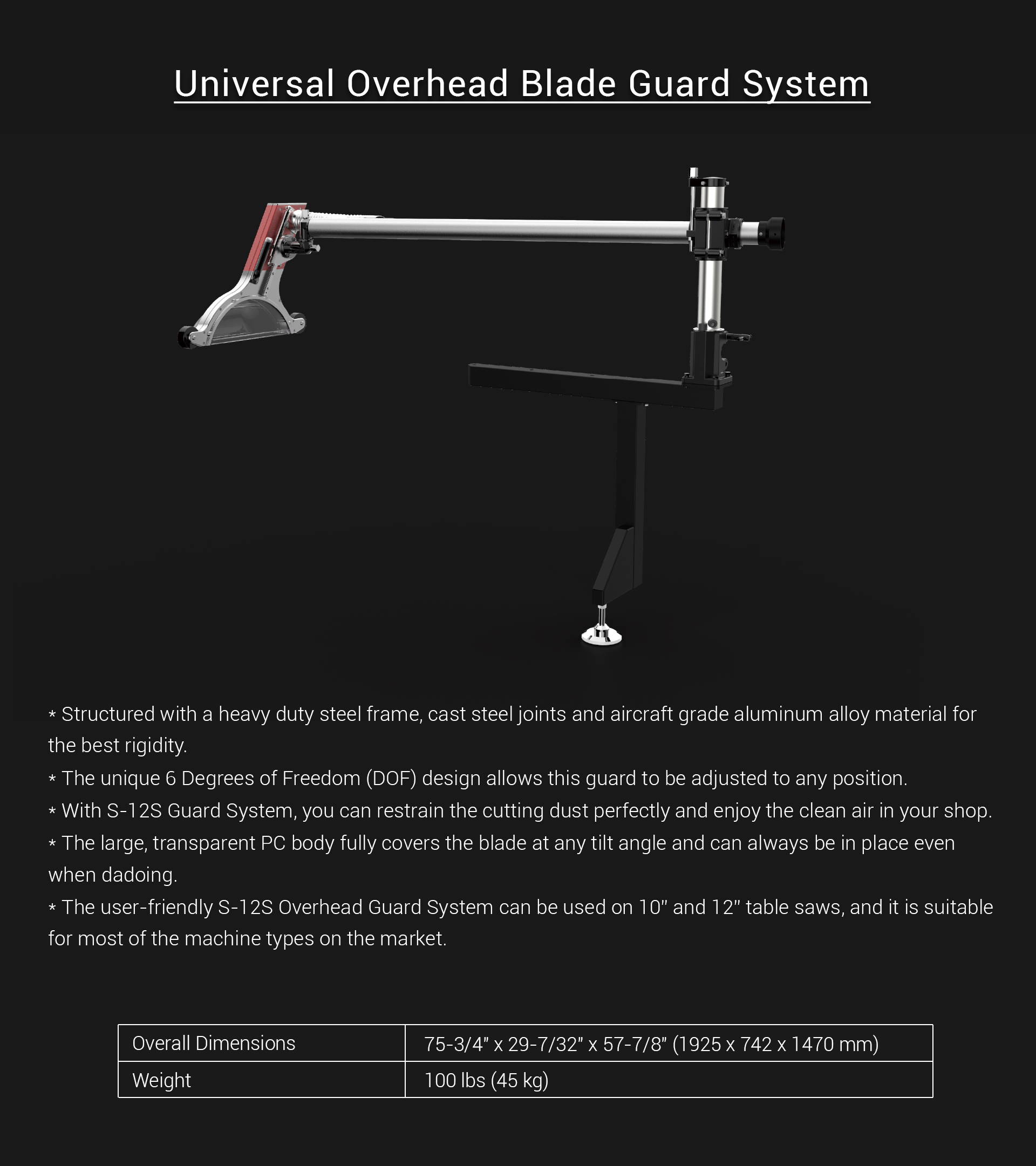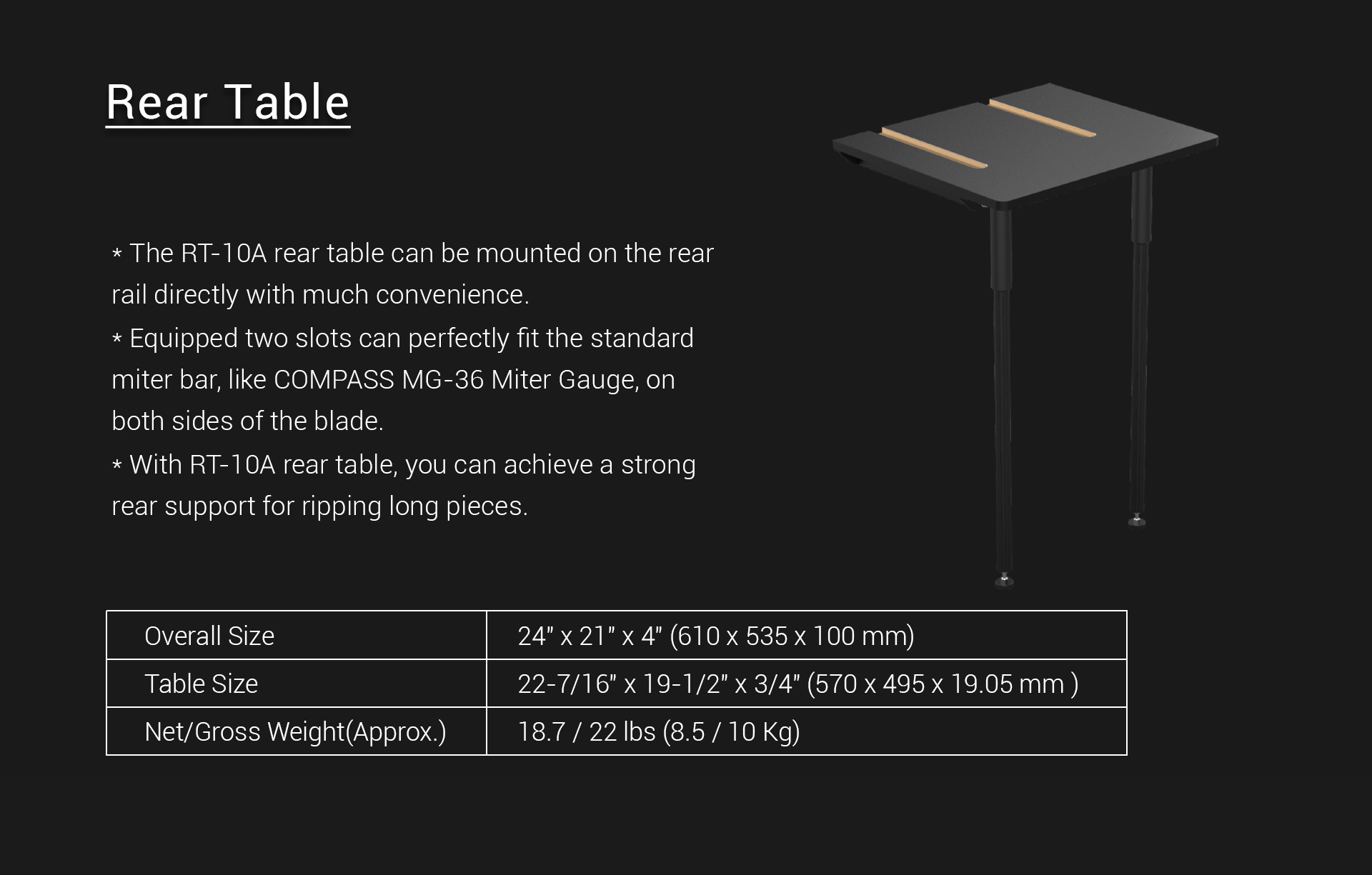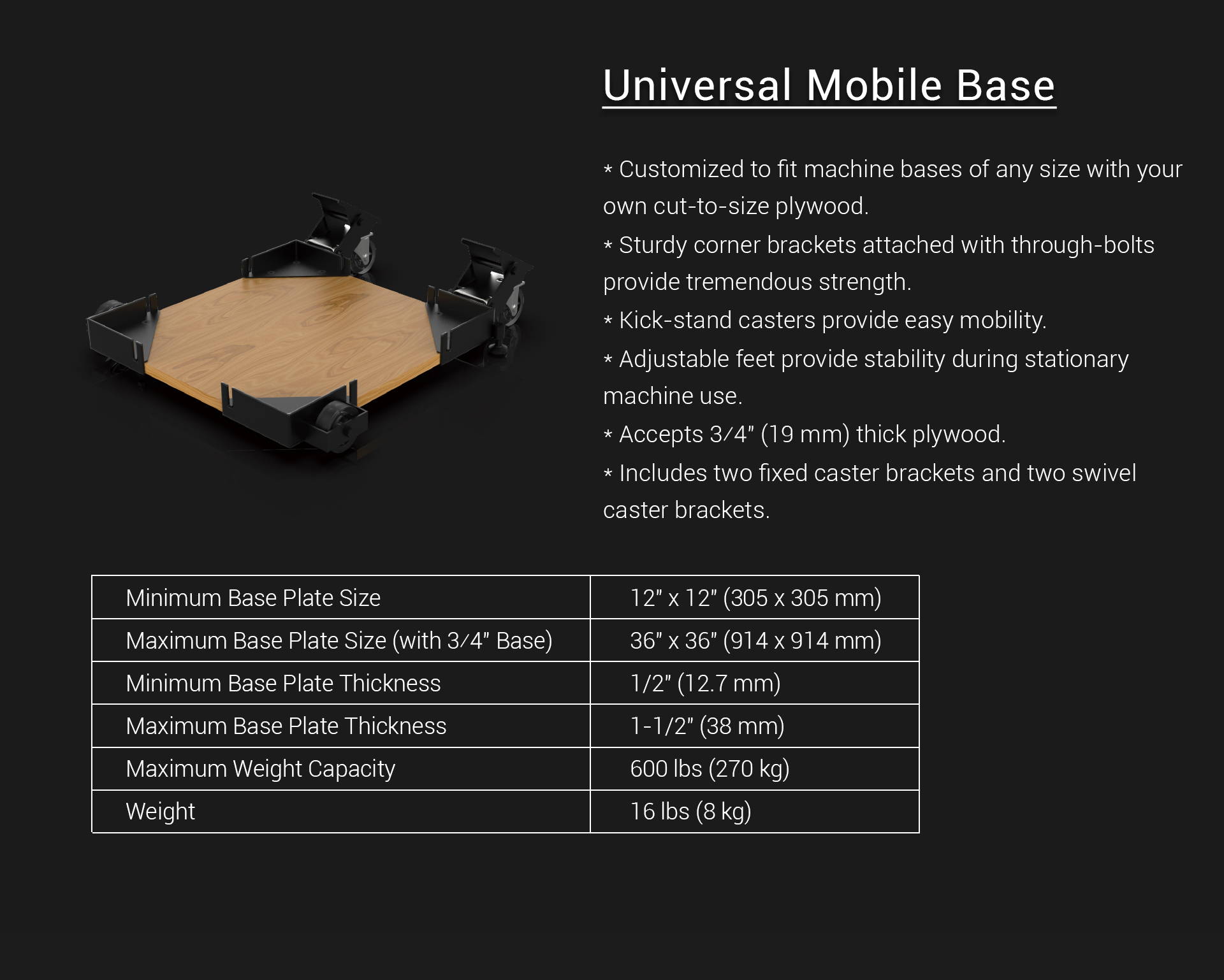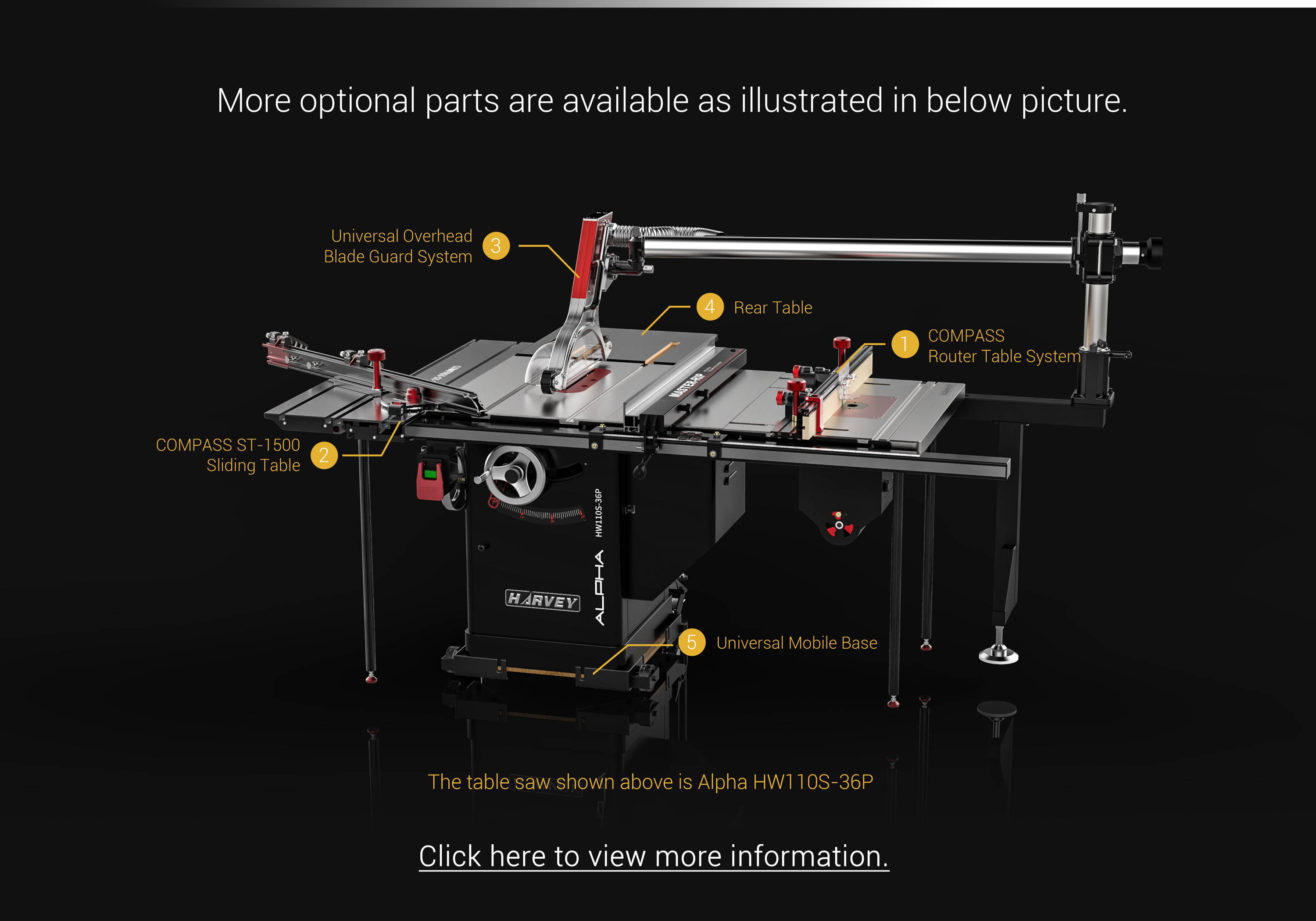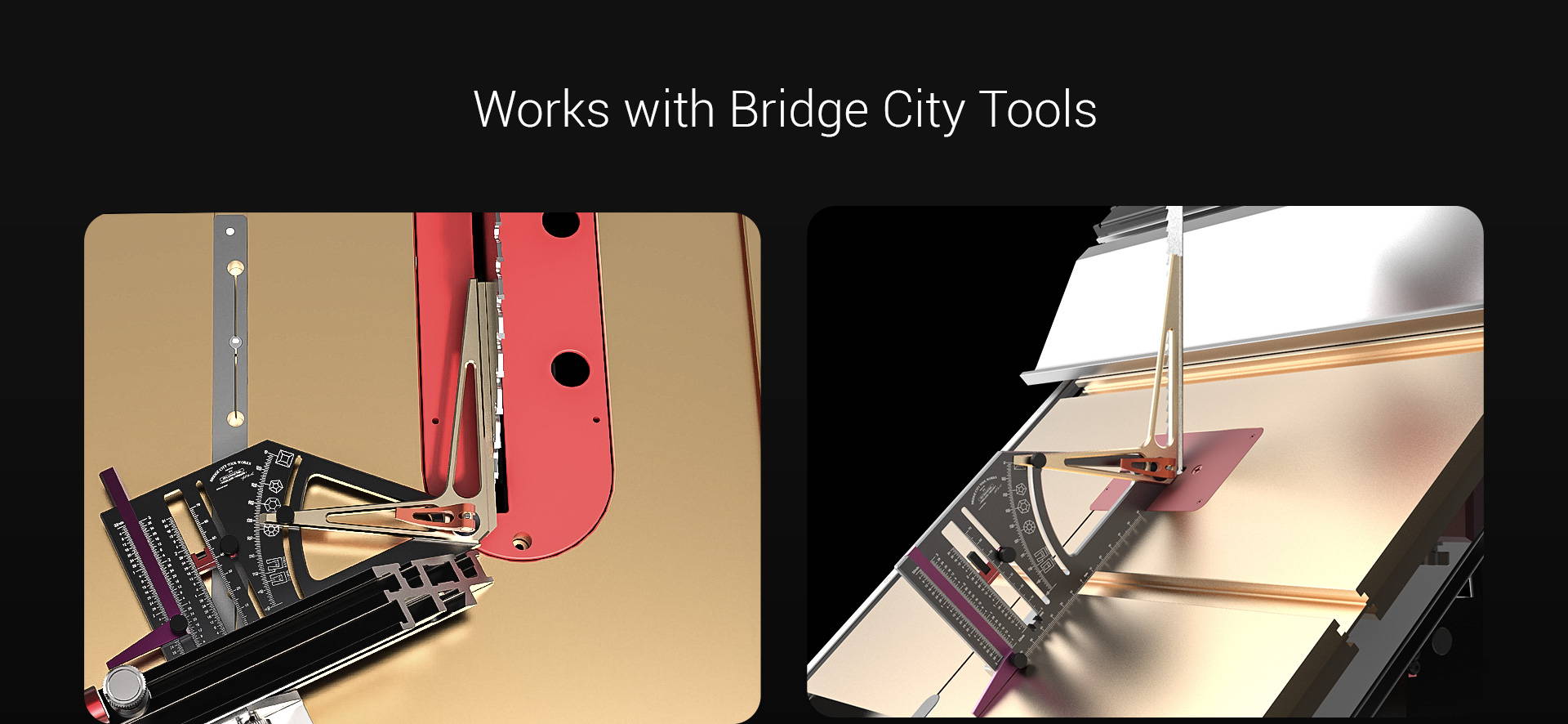 "Some images on this page are computer-generated representations of the product and may differ from the actual product. Colors, textures, and other details may not be accurately represented in the images. Please refer to the product description and specifications for more information."
bucket list table saw
I've had a great Unisaw for 40 years. The Harvey 4 HP saw is bigger, smoother, more powerful, more detailed in every way - very pleased
Awesome saw - can do anything!
Major upgrade for me from an old contractor saw. After a long time deciding between a SawStop and Harvey Alpha, I finally pushed the button on the HW110S-36P. I couldn't be more delighted. Pretty easy to set up (on my own), this saw has handled everything I've thrown at it. The included Miter Gauge should not be underestimated - that is a top quality bit of kit, and has already proven its's worth many times over. Favorite features (other than the power) is the ability to remove and replace the blade guard / riving knife in a few seconds (My old saw had both removed and never replaced due to the effort involved). Dust collection is superb. Delivery was quicker than expected, the driver super-helpful in getting as close as possible to my chosen spot. The instructions leave a few things to the imagination, would have liked better guidance on which bolts to use where, but didn't slow me down too much. Very happy customer!!
Amazing Saw
I bought this saw after owning a Powermatic model 66 which I loved but this saw is it's equal ❤️❤️
Bob's review
Made my first cuts on my new 4hp 52 inch table. Absolute perfect cuts with the factory blade. The saw is a beast. Can't wait to use it all summer.
Chris's 4hp Alpha110S-36p, Texas
Fit-n-finish and attention to detail top to bottom. Packaging is above and beyond allowing me to receive my table saw without a scratch on it.
Absolutely industrial quality where it's needed and then some. When I ripped 2 inch thick piece of red oak the saw easily cut through, no noticeable change in rpm. After completely setting up the saw, about 4 hours in all, I performed a 5 sided cut using a 24"×24"×.75" piece of plywood to check accuracy. On the 5th and final cut, I cut off a 1" strip and measured with a micrometer for equal thickness end to end. It stayed within. 001" thickness throughout. I would buy again.
Alpha table saw
Over all, this is truly a fine saw. Solid as a rock and powerful. Two issues that have risen. There is no place on the saw to store the wonderful crosscut tool. It is large and very well made but I am going to have to make a storage rack for it on my wall. Additionally, the attachment with the line to establish rip width won't lock and keeps moving. I am sure this can be replaced by the company although I haven't called them yet. So far their customer service has been excellent so I expect this will be solved rapidly with minimal stress.
Well made saw - I'd give it a 4.8
The table is flat. The action is smooth. The instructions were intuitive enough - although they don't cover every detail. Everything feels top quality. The only reason I wouldn't give it a full 5 stars is due to the blade guard. For the most part, it's designed really well. But it's missing one critical design feature that can make it bothersome to use: it doesn't pivot out of the way when not in use. If you're only making measured rips and cuts this isn't an issue. But if you're lining up any rips or cuts using the blade as your reference - something I do often - you'll have to remove the entire blade guard first because you won't have any access to it otherwise. I may alter the existing blade guard so that it will pivot up when installed for this purpose. Then lock back down with a pin other mechanism to keep it securely down during the cut. In the past, I've always removed the blade guard from my previous table saws, but I like most of the design elements of this one and really want over-the-blade dust collection. All of that being said, this is a great saw and the value makes it better than the leading table saw in this category, in my opinion.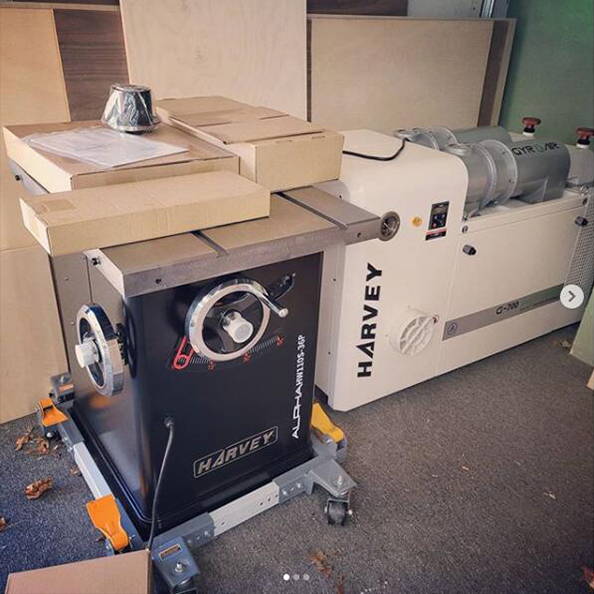 Got these two monsters delivered today from @harveywoodworking . Only had time to unbox and move into the corner, but I can't wait till I start putting everything together and get to making some sawdust.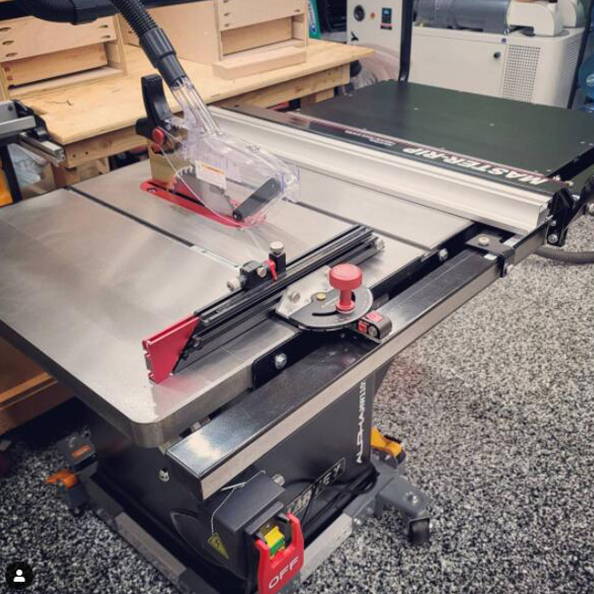 The @harveywoodworking Alpha HW110S-36P table saw is ready to go. Just waiting on an extension cord delivery from Amazon and we can start making some sawdust. Super excited to finally have the machines and electrical all set up.
Thanks again to @westkentuckywoodworking and @bentswoodworking for the guidance in going the Harvey machines. Haven't used them yet, but you can tell what high quality machines they are after just putting them together.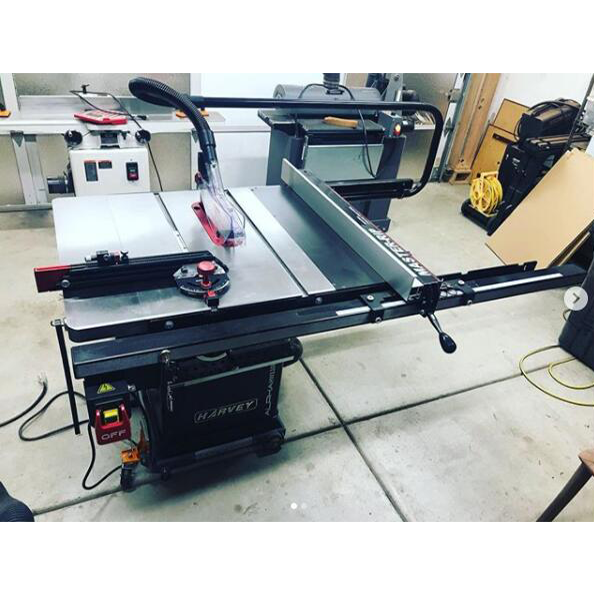 Thank you @harveywoodworking for correcting my order and sending me the missing miter gauge. In all transparency to those that have been following, it was difficult getting a response from you, but once I did, I had great service from Rayson. Thanks for going above and beyond to make things right. This saw was easy to assemble, well packaged, and I'm finally to the point where I can start putting some miles on it. Due to a lack of time on my part, I haven't had a chance to run any stock through, but if it operates like it looks to be built, than it should be a solid machine well worth the money.
@Retired Firefighter (Rich)
After a lot of research and comparing table saws I decided to purchase a from Harvey in the fall of 2020. With all of the pandemic issues it took awhile to ship cross country to my home by Harvey's customer service was there all along keeping me updated. Flash forward to a week ago. My saw would not run. A call to Harvey and I was talking with Danny after only a couple rings of the phone. I describe what was happening and he confirmed my suspicion that the switch had gone bad. This was late on a Friday afternoon west coast time and Danny said they would get a new switch out to me right away. Monday rolled around and I got a call from customer service letting me know the switch shipped. That call was followed up by emails and a text message. The switch arrived a day ahead of schedule and I installed it a couple days later due to other time commitments. It fixed the problem. In my opinion, customer service is top notch at Harvey.
Have finally gotten the saw set up and running! Everything suggests I made a great choice. Greatly appreciated the quick response to questions and for replacement parts that were thought to have been lost in shipment. Got the second set of fence rails about the time the original ones showed up! Thank you for the great service!
First and foremost, Samantha was awesome to work with. She actually answered the phone when i called! Product knowledgeable and professional all the way. She even helped me with an upgrade on the saw i ordered and it was shipped right away. Very satisfied with my experience and plan on posting an unboxing and assembly video to make others aware of how high the quality is of Harvey tools.
Harvey is top notch! They will call you back and send a follow up email to verify! I got my saw at an amazing price for what I got! Harvey is worth the money and they are definitely going to be seeing more mine😁 dont worry if you are thinking about buying, do it and be patient! More than likely they already made a piece of equipment you already own in your shop now!
Called because I thought my table saw was missing some bolts. Customer Service answered on first ring (by a human), and was extremely helpful. Never questioned that I didn't receive parts, just verified what I was missing, walked through everything to insure I had everything else needed to assemble the saw and said the missing parts would be shipped first thing in the morning. EXCELLENT SERVICE! Had to call back when I found said parts and we had a good laugh. Outstanding! I believe the service persons name was Hung Nguyen. He was Great and I will do more business with Harvey Industries because of this level of service, and the tool is great as well.
I am so glad that I stumbled across Harvey Woodworking in my search for a cabinet table saw. I love the saw and the price/value. Amazing people to work with, however, be patient as they are building the business and growing faster than imagined. They will call you back, answer your email, and be able to answer all of your questions.
If the saw performance is as good as the support staff, I will be very happy 😊. I have heard all good things about this company so I am eager to receive and start using this equipment!
Like
Bought a 4HP Alpha Table Saw from Harvey back in November. Very happy thus far. I had a few technical questions before buying, and a gentleman (first name Hung) gave me a call back with the answers. Mr. Rayson assisted me with the order. Both were quite helpful. Overall customer service was fantastic. If I'm in the market again for an item they manufacture, I will definitely be giving Harvey Industries my consideration.
Bought a new Table Saw from Harvey:
Excellent experience, very friendly customer service team, seems like a company that really wants to provide a great product at an affordable price!
Excellent Customer Service and REALLY, REALLY, impressive products!!! I was recently in the market for a new table saw and discovered the company via an instagram post from an influential and very seasoned woodworker. I wasn't familiar with the company, but after a little research, I discovered that they've been around since 1999 and only recently started selling their saws directly in North America (Important note: For the past 15 years they've been the supplier of saws and machinery for many of the big name US Brands, so this isn't their first Rodeo so to speak). I had a question about one of their saws so I decided to send them an email, and they responded extremely promptly. I had a barrage of additional questions which were all answered courteously and in great detail. This type of service and attention is severely lacking from many of the other brands...Trust me, I reached out to several other manufactures trying to find out more about the table saws they sell for comparison, and in several cases, after a weeks' time, I'm still awaiting a response. With this formula of quality products, priced to deliver incredible value, and a customer service/product support team which actually listens and cares about existing and potential consumers of their products, they have no choice but to be an absolute success! Thank you Harvey Woodworking!!!