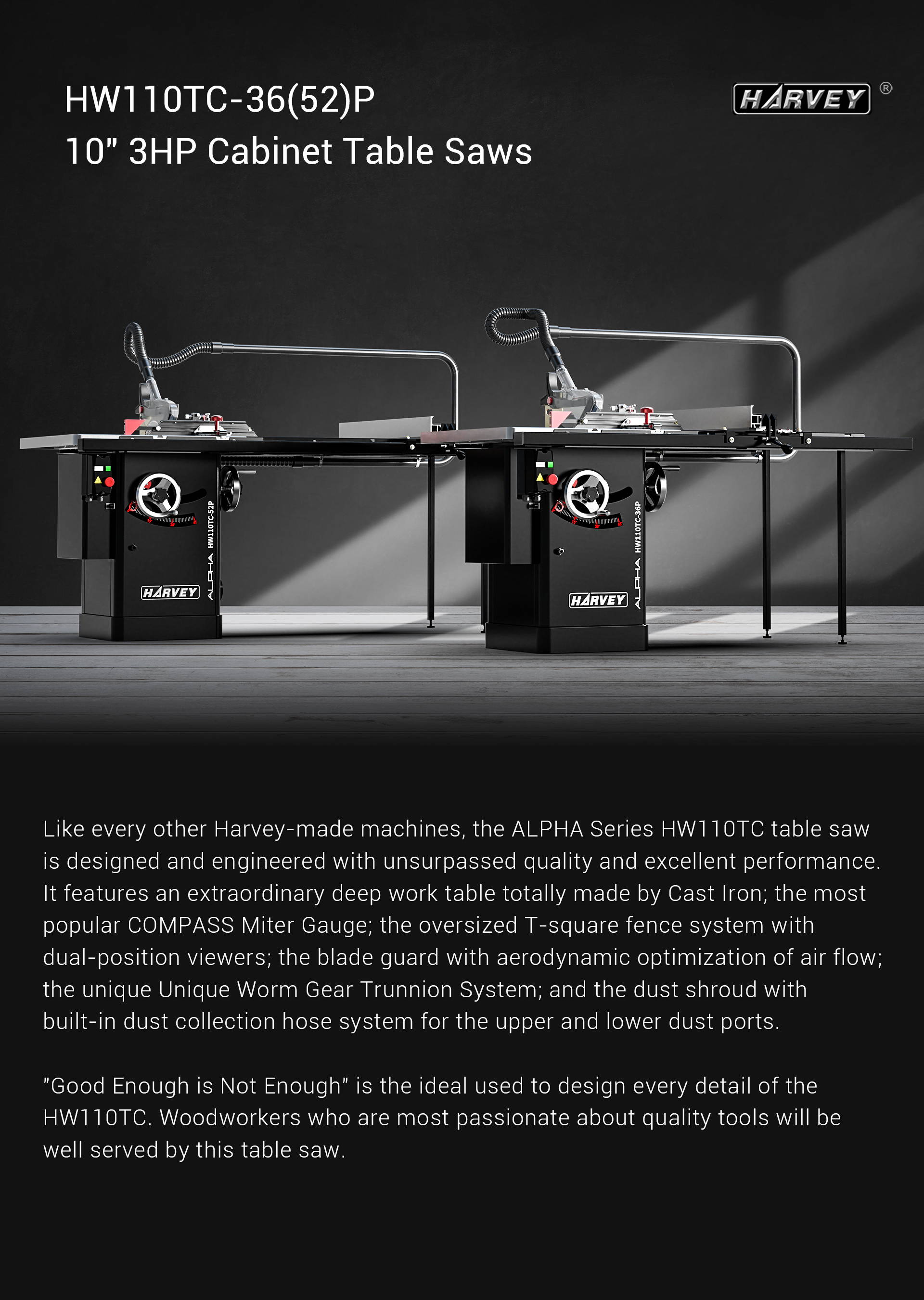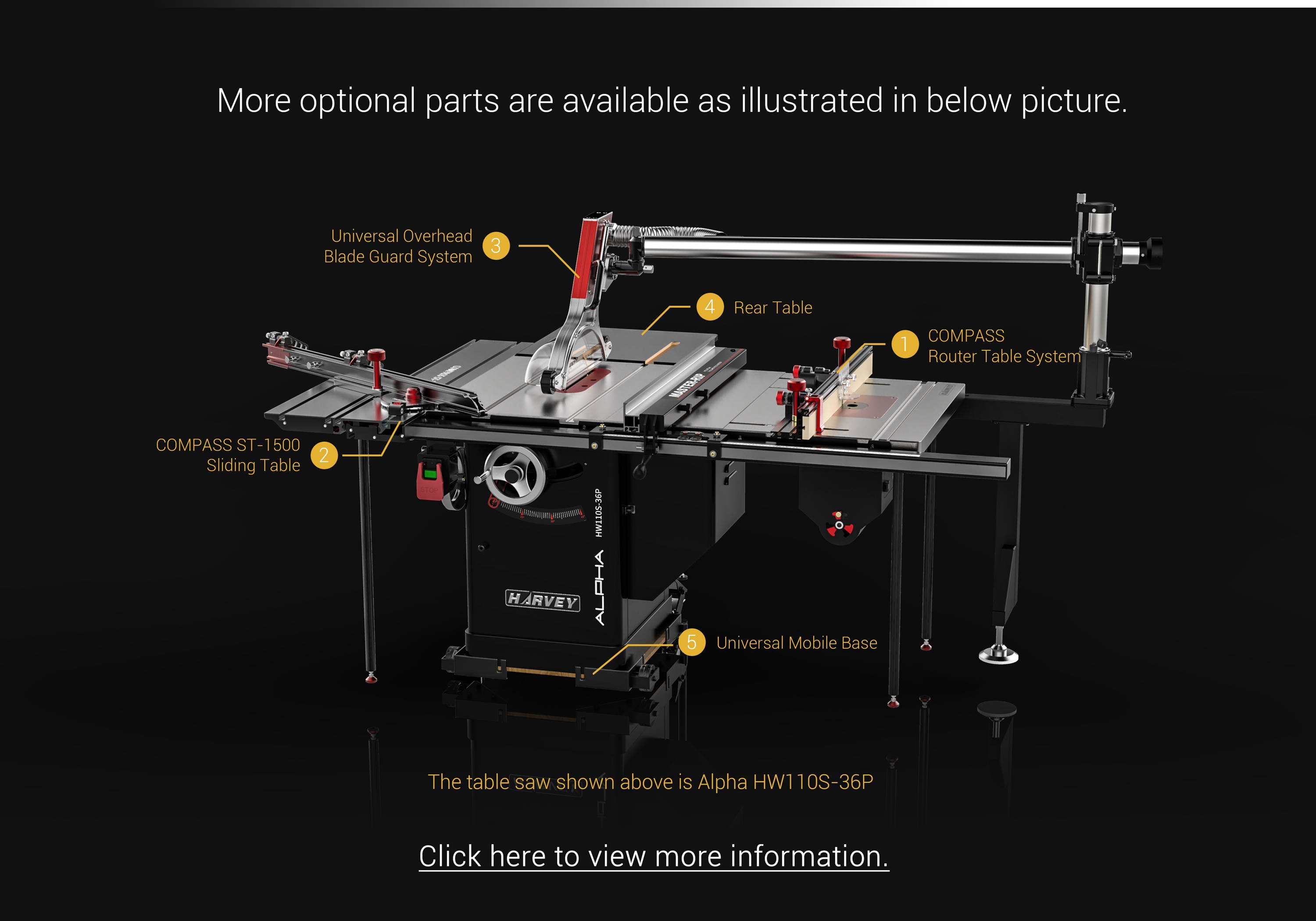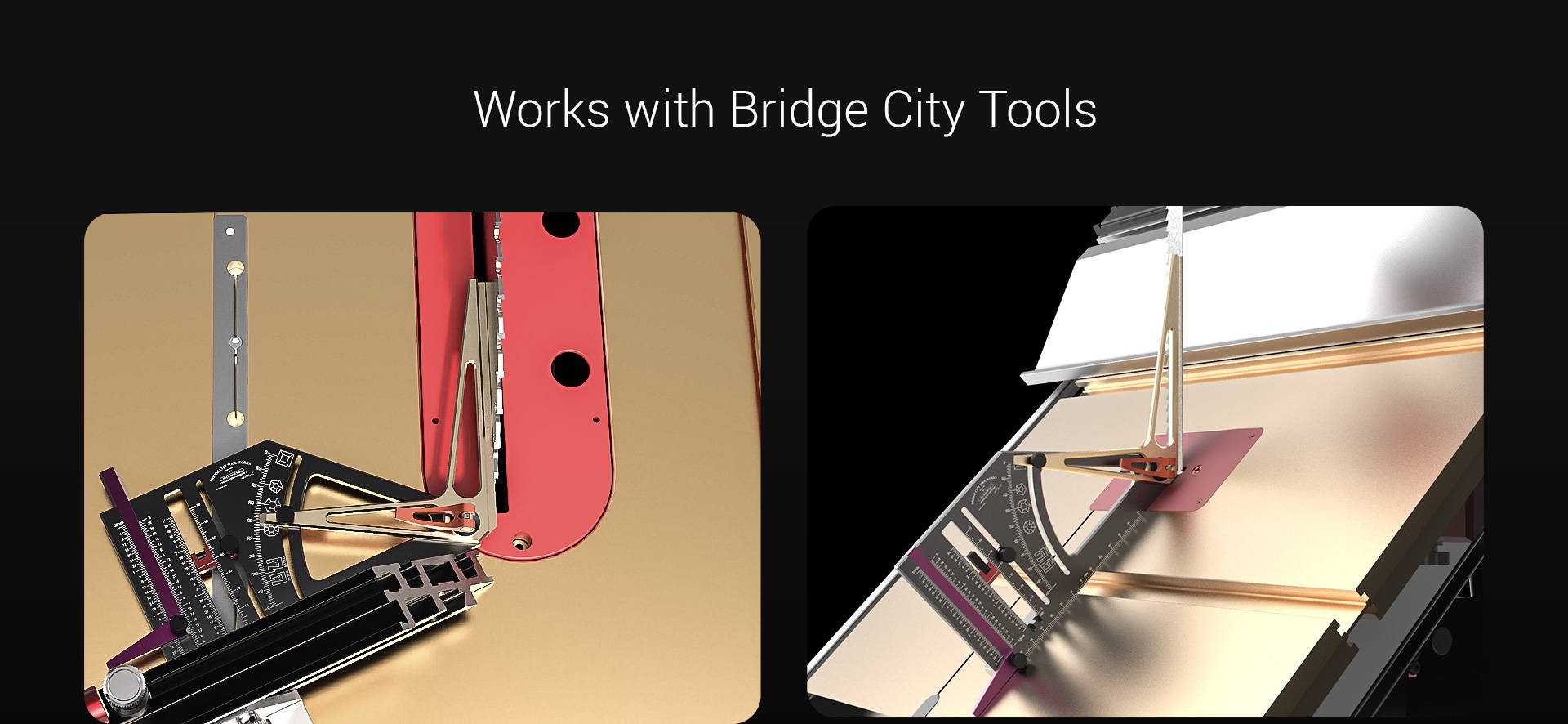 "Some images on this page are computer-generated representations of the product and may differ from the actual product. Colors, textures, and other details may not be accurately represented in the images. Please refer to the product description and specifications for more information."
An excellent saw with very thoughtful design
I moved to this from a Delta Unisaw, and previously owned a few other good saws. This blows them away. The top thing I tell people that Harvey has over the rest is that they have a thoughtful, user-forward design that makes everything a pleasure to use. When you interact with the fences and all of the other human interfaces, you find them intuitive and pleasurable to use. Part of that is also just having insane precision and repeatability.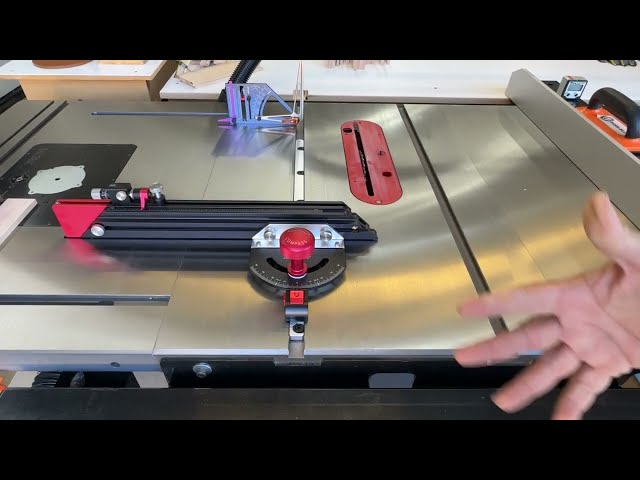 A return to precision
The table saw is a most welcome upgrade and I wish I'd done it sooner. Some particular features I like is this effortless nature of the motor, cutting through oak and walnut with no strain. The fence - for me - is an exceptionally important part of any table saw and the ability to adjust it, and to be certain it isn't moving under the stress of forces is critical. This saw was clearly made with delicate as well thick lumber in mind. The fence moves back also to allow for larger pieces and it has a view finder measurement for the fence in the high or low position which is exquisite. Having a machine that allows calibration every now and then on almost all aspects from the fence to the riving knife is very welcome. Precision means saving time and not wasting material. For the work I do precision is critical and this saw saves me wasted material and gives precision cuts the first time. I'll probably buy another one next year. When dealing with materials in excess of 8 feet, only precision is acceptable.
Very pleased
Since buying the saw several months ago I've built about a dozen cabinet carcasses, a headboard, some table legs, two cutting boards and charcuterie trays and a workshop table. Overall extremely pleased with the performance of the saw.
Pros:
- smooth cutting
- relatively straightforward to calibrate to square
- fantastic fence
- plenty of power
- very heavy and stable operation
- excellent value at the price point
cons:
- installation instructions were sufficient although left much to be desired. It is unclear exactly which bolts should be used in some cases. There is also a well-known "gotcha" (see YouTube) that can leave a big scratch underneath the fence glide area
- motor spin-down/braking takes significantly longer than other saws I've used
- the shimming process to level the cast iron table inserts is quite difficult for one person to do alone. It would be great to see user-friendly improvements in this area.
Overall, I love it and am very pleased with the purchase. Hope to invest in a Harvey bandsaw in the future.
Quality Machinery
I have not completely set the saw up yet, as I am building a new shop, I do see the quality and I did start it up, and I wish you had planers, I would of purchased it from you!